The LG 32LH40 has an MSRP of $800, but determined shoppers can find it for much less.
Front
---
The front of the LG 32LH40 features a surprisingly thick bezel for a TV this size. The bezel is a glossy black plastic that likes to reflect external lights. There's an indicator light towards the bottom right corner.
Back
---
The only notable feature on the TV's back is the port cluster on its right size.
For information about the ports on the back of the LG 32LH40 see our Connectivity section.
Sides
---
The left side of the TF has a few ports along a recess. The right side has the TV's on-set controls.
For information about the ports on the back of the LG 32LH40 see our Connectivity section.
Stand/Mount
---
The 32LH40's stand looks like a boomerang and swivels, allowing easy access to the TV's ports.
Controls
---
The 32LH40 has all the basic on-set controls: channel up/down, volume up/down, enter, menu, input, and power.
Remote Control
---
The remote is long, thin, and covered with a faux-leather pattern. The buttons are a good size, but don't light up or glow in the dark.
In The Box*(6.50)*
---
The 32LH40 doesn't come with much inside its box. You'll fine the manual, the remote, and a couple of batteries.
The TV is pretty easy to assemble. All you have to do is place the TV on its stand and screw it into place. A single person should be able to manage the job.
Aesthetics*(5.0)*
---
We thought the 37LH30 was decently attractive, but very plain looking. There really isn't a lot about the TV to grab your aesthetic sensibilities and wring out approval. It's a glossy black TV with a slighly odd shape to its stand. The power indicator pulses when it turns on. Otherwise, the 37LH30 is any old TV set.
Black Level*(5.28)*
---
If your TV doesn't have a deep black level, dark scenes will look washed-out, or strangly bright. A good, deep black level has a luminance of around 0.1 cd/m2. We measured the LG 32LH40 at 0.35 cd/m2, which is heading into 'not so great' territory. Typically LCDs aren't capable of a deep black level, because they have backlit screens. If you want a deep black, look to plasmas.
Peak Brightness*(8.83)*
---
The 32LH40 had a decent peak brightness of 347.75 cd/m2. This should be more than enough to ensure bright whites and to prevent external light from washing out the screen.
Contrast*(6.02)*
---
The high brightness and mediocre black level don't make for a particularly high contrast ratio. We measured the 32LH40's contrast ratio at 993:1, which is pretty average. Since our eyes see things based on contrast, a low ratio means fine details will be harder to perceive.
Tunnel Contrast*(9.89)*
---
Tunnel contrast refers to a TV's ability to maintain a solid black level, regardless of how much black is on the screen. The 32LH40 had no issues on this test.
White Falloff*(9.99)*
---
Our white falloff test makes sure the TV's peak brightness is consistent, independent of how much of the screen is white. The 32LH40's brightness had a near-perfect consistency.
Uniformity*(9.00)*
---
Typically LCDs can have cloudy screens, particularly when they don't have deep black levels. In the 32LH40's case, however, we really didn't see any uniformity issues.
Greyscale Gamma*(9.42)*
---
Greyscale gamma describes the curve along which greys advance to black or white. In the 32LH40's case, it maintains a slope of 2.30, which is pretty close to perfect. This slope means you'll see a smoothly progressing greyscale.
Resolution Scaling*(6.63)*
---
Since it's quite likely your TV will be playing non-native content, we've taken the liberty to check the quality of all non-native formats.
480p
The TV did well with 480p content, with the exception of sharpness. For some reason, images were much less well-defined at this resolution. Black text on a white background looked very soft, and still images looked slightly blurry.
720p
The 32LH40 did better on this test, but we ran into the same sharpness issues mentioned above. Fortunately, this issue wasn't nearly as severe with 720p content as it was with other formats.
1080i
The TV was at its worst with 1080i content. Not only did we see the same lack of sharpness as other formats, but fine patterns acquired a distince pale green hue. This is an unfortunately common issue amongst HDTVs.
Color Temperature*(4.85)*
---
The TVs color temperature unfortunately fluctuates quite a bit throughout the greyscale. The TV had a pretty good color temperature at white, but that wandered towards warm throughout the greyscale.
RGB Curves*(7.89)*
---
The LG 32LH40 seemed to handle colors pretty well. The curves increment at the rate they should, the lines are pretty smooth, and there's barely any peaking. The tiny bumps in the lines indicate a lack of differentiation between two adjacent colors. This results in a loss of detail.
Below we've used our data to create little gradient strips, which indicate how each individual color progresses from black to its brightest intensity. We've also included results from some competing TV models.
Color Gamut*(5.92)*
---
The LG 32LH40's color gamut was a bit off from the international standard, rec. 709. As you can see in the below graph, the green is almost spot on, but the red and blue points are over-saturated.
Below is a chart of the red, green, blue, and white points we measured, along with the rec. 709 standard. The final column on the right is how far off the TV was.
Motion Smoothness*(5.50)*
---
The LG 32LH40 has some issues with motion smoothness. Moving objects had fine details blurred out. Large blocks of color will leave behind shadows as they move. When we performed the same tests with 1080i input, these issues got even worse.
Motion Artifacting*(7.50)*
---
Although the TV also had some issues with artifacting, they weren't bad. We noticed fine patterns shuddered as they moved around the screen. Otherwise, the 32LH40 avoided artifacting pitfalls.
3:2 Pulldown & 24fps*(6.00)*
---
There was a lot of artifacting with 3:2 pulldown content. On other LGs we've reviewed, the Real Cinema mode reducing artifacting issues; the 32LH40's Real Cinema mode offered no such effect.
Viewing Angle*(5.12)*
---
For this test, we measure a TV's contrast ratio at various viewing angles. Once you get about 23° away from dead center, you'll only see about 50% of the TV's maximum contrast ratio. This is an average result for an LCD; if you're looking for a TV that won't dissapoint, even in excess of 100°, look at plasmas.
Reflectance*(6.50)*
---
For this section, we shine an array of LEDs at the screen. We found that the 32LH40's screen was more diffusive than reflective, but we were still able to make out all the individual points of light. Further, the resulting glow took up a large portion of the screen. If the light isn't shining straight at your TV, however, it won't make a significant difference in your viewing experience.
Video Processing*(2.50)*
---
The 32LH40 had a few video processing features, some of which caused a visible effect, some of which didn't do anything noteworthy. We're also at a bit of a loss about what they were supposed to do, since the screen doesn't have any explanatory pop-ups and the manual is mum on the subject.
Calibration
---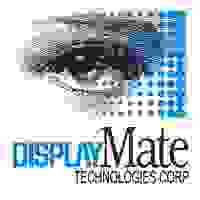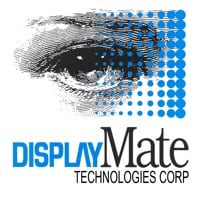 Chances are pretty good your TV will come out of the box with less-than-ideals settings. For this reason, it's important to calibrate your TV. Before we run any tests on our TVs, we first calibrate them, using a CS-200 ChromaMeter and DisplayMate. This way we can ensure we're testing the TV at its best.
Below we've listed the settings we used for calibration. Chances are these settings will be good for most people. If you really want to ensure optimal quality for your own viewing environment, however, you'll have to pay a professional to come in and give you a custom calibration.
Video Modes
---
The 32LH40 has the standard array of LG video modes: vivid, standard, cinema, sport, and game. There are also two expert modes that unlock additional settings. We would provide LG's description of these modes, but there's no description on the TV or in the manual. Apparently LG views video mode descriptions as a secret recipe.
Ergonomics & Durability*(6.85)*
---
The LG 32LH40's remote has a simple design and fits comfortably in hand. Its back is curved and has an indent for your index finger. The smooth hard plastic makes the remote a bit easy to drop, but the remote is well-balanced.
The remote's buttons are soft plastic. They have good travel, but we wished they offered a bit more tactile feedback. The buttons dont' glow in the dark and aren't backlit.
Although anyone who looked at this remote could tell it was for an entry-level set, we liked it.
Button Layout & Use*(7.20)*
---
The remote's buttons have a good layout. In the neutral position (thumb on the d-pad), you can easily reach the menu button, the volume controls, and the channel controls. The buttons are also located fairly close to each other, meaning you don't need a gigantic thumb to be able to hit everything. The number pad will require a slight grip shift. The controls are well-labeled, although thier refusal to glow in the dark was unfortunate. The remote can also control the TV from a very shallow angle.
Programming & Flexibility*(1.0)*
---
The 32LH40's remote can't control non-LG equipment. It can be set up with other LG devices via their SIMPLINK technology. Unfortunately, this setup requires the device to be connected to the TV via an HDMI cable. This is far from ideal.
Input Ports*(7.50)*
---
The LG 32LH40 has 4 HDMIs, 2 composite video inputs, 2 component video ins, and a VGA input with corresponding 3.5mm audio in.
Output Ports*(1.0)*
---
The 32LH40 only has one output port: an optical audio out.
Other Connections*(0.0)*
---
The TV has no other connectivity options, such as wireless or Bluetooth.
Media*(1.0)*
---
The 32LH40 has a USB port, which allows users to play back photos, videos, and music.
Placement*(7.50)*
---
The ports on the LG 32LH40 are placed well. The few ports on the left side are relatively easy to access. The TV is small, the ports are placed close to the edge, and the stand can swivel.
Audio Quality*(6.0)*
---
The 32LH40's speakers weren't bad. When the surround sound mode was off, the sound was a bit flat, so we'd recommend leaving it on. The main gripe we had was the utter lack of bass. When we boosted the bass manually, it just resulted in muddiness. If it weren't for the bass issues, though, the 32LH40 would've had some decent built-in speakers.
Menu Interface*(7.0)*
---
The 32LH40's menu system is the typical LG setup. For the most part, using menus on the 32LH40 is intuitive. If you press the menu button, you can choose from one of eight different submenus. Selecting any item will bring up phase two of the menu system, in which the eight submenu options are listed in a colum and their contents are displayed in the main portion of the window.
The TV also features a quick menu. It functions like a rotary dial. You rotate a wheel of options with left and right, and use up and down to change its setting. This method is slightly faster than navigating through the menu system, but the wheel rotation animation is slower than it should be.
Manual*(4.50)*
---
The 32LH40's manual isn't the best. It has decent pictures that are used liberally throughout, but they're smaller than they should be. The manual's table of contents isn't very detailed, and there's no index at the end, just a short appendix. Like the pictures, the font is also a bit small.
The main issue with the manual is it doesn't cover much beyond basic setup. There isn't any explanation for the more advanced features, such as video modes. This is unfortunate, because many of these modes don't have intuitive names or obvious effects.
You can find the LG 32LH40's manual online here.
Formats*(10.0)*
---
The LG 32LH40 is a 1080p HDTV. That means it's capable of displaying the highest-quality HD content currently available.
Photo Playback*(3.50)*
---
The LG 32LH40 supports viewing photos form a connected USB device. The photo playback interface is a bit cluttered, with a file browser view and a full-screen view. There is no support for a standard slideshow, so you'll need to move between photos using the remote. You can have music from the USB drive playing in the background, however.
Music & Video Playback*(2.50)*
---
The LG 32LH40 can play back Mp3 music files from a connected USB device. The interface is similar to that for photos, with a file browser view allowing you to select the folder where you music files are located. There is support for embedded album art, but not for playlists. When music is playing you get a player on-screen that moves around to keep burn-in from occuring. There is no support for playing back video files from a USB device.
Streaming Playback*(0.0)*
---
The TV doens't support streaming playback.
Other Media*(0.0)*
---
The 32LH40 has no other media features.
Power Consumption*(9.13)*
---
Since your TV has a nasty dependence on electrical current, we attach each TV to a wattage meter and puzzle out exactly how much each will cost you each year, assuming average usage.
Like most LCDs, the 32LH40 is very cheap to operate. Even with its backlight turned up to maximum, it'll only cost a little over $24 each year. If you operate at 200 cd/m2 (set the backlight to 50), which is enough light for typical use, you can save about $7 annually.
Below is a delightful graphical comparison, which lists the LG 32LH40's power consumption costs, along with the costs of some competing models.
Value Comparison Summary
---
This is a rough match-up for the LG. The Samsung outperforms it in just about every area, including price. The LG does have a USB media playback feature and 120Hz mode.
Blacks & Whites
---
The Samsung had a much deeper black level and a higher overall contrast ratio.
Color Accuracy
---
The Samsung had a much more stable color temperature and a slightly better RGB response. Its color gamut was a little off compared to the LG's, however.
Motion
---
The LG had slightly less motion blur and artifacting.
Viewing Effects
---
Although the LG had a slightly better viewing angle than the Samsung, none of the LCDs in the graph below put up impressive numbers.
Connectivity
---
The LG has one more HDMI port than the Samsung, as well as a USB port for photo and music playback.
Value Comparison Summary
---
The LG out-performs the JVC in a lot of areas, but costs a bit more as well.
Blacks & Whites
---
The LG just barely edged out the JVC on our black level, peak brightness, and contrast ratio tests.
Color Accuracy
---
The LG didn't have a very consistent color temperature, but it did have a much better RGB response than the JVC.
Motion
---
The LG had slightly fewer motion blurring and artifacting issues.
Viewing Effects
---
Although the JVC had a slightly better viewing angle than the LG, neither had wide angles.
Connectivity
---
The two TVs offer slightly different port arrays. Both have USB ports for media playback.
**

**
Value Comparison Summary
---
The Sony out-performed the LG in most areas, but floundered on our blur and artifacting tests.
Blacks & Whites
---
The Sony had a much deeper black level, resulting in a higher contrast ratio.
Color Accuracy
---
The Sony had a much more stable color temperature and a more accurate color gamut. The LG had a slightly better RGB response.
Motion
---
The LG out-performed the Sony on our motion smoothness and artifacting tests.
Viewing Effects
---
Both TVs had about the same viewing angle.
Connectivity
---
The LG and Sony each have slightly different port offerings. The LG has a USB port for music and photo playback.
**

**
LH40 Series
---
The LH40 series has a 120Hz refresh rate option and a USB port for media playback.
Meet the tester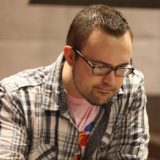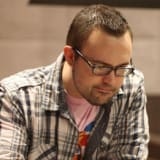 Mark Brezinski
Senior Writer
@markbrezinski
Mark Brezinski is a senior writer with seven years of experience reviewing consumer tech and home appliances.
Checking our work.
We use standardized and scientific testing methods to scrutinize every product and provide you with objectively accurate results. If you've found different results in your own research, email us and we'll compare notes. If it looks substantial, we'll gladly re-test a product to try and reproduce these results. After all, peer reviews are a critical part of any scientific process.
Shoot us an email