Introduction
Tour & Design
---
The front of the LG 47LW5600 is a flat, glossy black bezel with a clear edging that is attractive to the eye, yet doesn't pull focus away from the screen. Also located on the front of the screen are the touch-sensitive controls on the bottom-right side of the bezel, which collect fingerprints the instant you use them.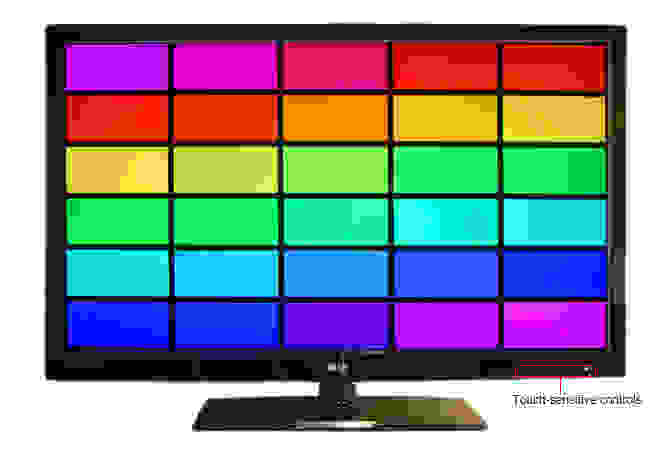 ---
The back of the LG 47LW5600 is your standard black painted metal fare with few frills and somewhat compact port panels. For information about the ports on the back of the LG 47LW5600 see our Connectivity section.
---
The sides of the LG 47LW5600 are mostly bare, save for a small panel of HDMI and USB ports on the left side. For information about the ports on the sides of the LG 47LW5600 see our Connectivity section.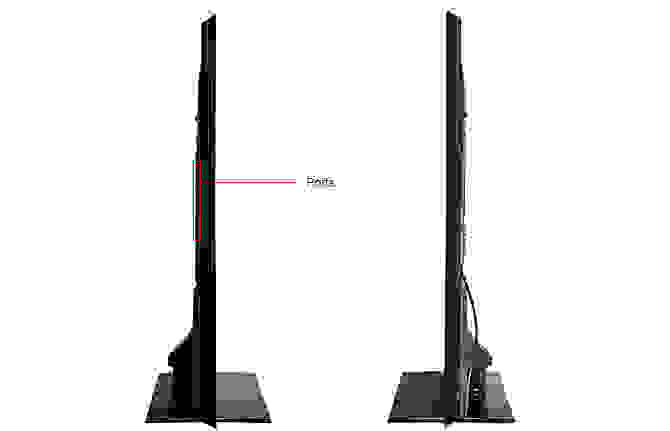 ---
The stand included with the LG 47LW5600 screws into a neckpiece, and then the TV casing itself. A glossy black unit, it also swivels to allow access to the rear ports, which is always a big plus.
---
While we usually don't prefer this type of control due to the fact that it makes the TV set prone to rapid fingerprint accumulation, the LG 47LW5600 has a set of touch-sensitive areas on the bottom-right side of the front that control all the basic functions of the TV set.
---
The LG 47LW5600's main remote is a wonderful piece of equipment. Not only does it sit well in your hand, but its buttons have very little key travel and great tactile feedback. While not all the controls are within easy reach of your fingers in the natural hand position, the backlit buttons and logical placement makes them easy to find in the dark or without looking.
Also included is a second remote with greatly-simplified controls. What's neat about this one in particular is how much it resembles a Wiimote in functionality, as you can point it at the screen and click through a smaller menu using a motion-sensitive cursor.
---
The LG 47LW5600 comes packaged with manual, main remote, internet remote, batteries and 4 passive-3D 3D glasses.
Blacks & Whites
---
The LG 47LW5600 recorded a mediocre deepest black level of 0.3 cd/m2, which is painfully average as far as LCD TVs go. As you can see from the chart below, this puts theLG 47LW5600 at a serious disadvantage to its competition as higher-end TV sets will more often sport better black levels. ( More on how we test Black Level.)
---
While you only need about 200cd/m2 to watch cable TV in a brightly-lit room, it is always nice to have a TV set that can handle a bit more. In this respect, the LG 47LW5600 did not disappoint, recording a peak brightness of 368.81 cd/m2. Unfortunately, this measure isn't quite as important as a good black level. (More on how we test Peak Brightness.)
---
The LG 47LW5600 has a contrast ratio of 1229:1, while decent, isn't as impressive as ratios offered by other TV sets. It certainly isn't what you'd expect from a high-end television set.(More on how we test Contrast.)
---
The LG 47LW5600 had no troubles maintaining a consistent black level, no matter how much or how little black area there was on the screen. This is very typical of LCD TVs, which usually have no troubles in this area. (More on how we test Tunnel Contrast.)
---
Similarly, the LG 47LW5600 had no issues with maintaining a consistent white level, regardless of whether the screen was all white, or just a sliver of white surrounded by a large black area. (More on how we test White Falloff.)
---
The LG 47LW5600 didn't have the greatest screen uniformity, but any issues we found were relatively minor. While displaying a fully-white screen, there was only the tiniest bit of false-coloration along the corners. With a fully-black screen being displayed, there were a couple of blotches and flares nearer to the edges of the screen, but this is a fairly common occurrence. (More on how we test Uniformity.)
---
Greyscale gamma measures how well a TV transitions from black to white; by our measurements, the LG 47LW5600 recorded a fairly good greyscale gamma score. As you can see in the chart below, the line shows no peaking or jagged lines, and shows an even transition along the entire range of signal intensity.
While the slope of the line (2.58) isn't ideal (2.1 to 2.2), it is a bit steeper than we look for, but it certainly could be worse. Still, as this is a high-end TV set, we expected more out of the LG 47LW5600. (More on how we test Greyscale Gamma.)
Color Performance
---
The LG 47LW5600 as an excellent color temperature error score, showing only a tiny bit of perceptible error at the very lowest end of signal intensity. Even if you were looking for it, chances are good that you would never be able to see the color warming in the darkest of blacks. (More on how we test Color Temperature.)
---
The LG 47LW5600 didn't handle our RGB tests too badly, as you can see in the chart below. All three lines are very smooth for the most part, with only a small peaking problem towards the brightest of reds, greenas and blues. What this means for you is that you may o may not notice some detail loss or color banding in very bright colors on your screen every once and a while. (More on how we test RGB Curves.)
Below are linear representations of each RGB curve of the LG 47LW5600 and its comparison models side-by-side so that you can see the performance of each compared. Take special note of any color banding, which means that the TV it corresponds to has difficulty displaying that particular shade.
---
The LG 47LW5600 displayed colors fairly close to the rec. 709 standard, which is the international standard for how colors should appear in the HDTV format. As you can see in the chart below, the LG 47LW5600 isn't perfect in this regard, as it oversaturates reds and blues a little bit, and the white value is not quite what it should be. (More on how we test Color Gamut.)
If you see this graph and wonder what the exact measurements we took were, this nifty table should answer all of your questions.
Motion
---
The LG 47LW5600 did not have a great motion score, as it tends to have pretty significant problems with artifacting and smoothness. While it displays a normal amount of data loss in movement, the movement of still images themselves perform horribly in that they make a series of leaps forward instead of a clean transition form one position to another.
Aside from the smoothness issues, the LG 47LW5600 had some notable issues with artifacting in our testing. Though these tests typically give lower-end TVs some trouble, the LG 47LW5600 actually managed to net a low-average score in motion artifacting, as it struggled to display clean lines (More on how we test Motion.)
---
The LG 47LW5600 handled display of 24fps content well, showing no difficulties in displaying a smooth image transition on film-based content. (More on how we test 3:2 Pulldown and 24fps.)
---
The LG 47LW5600 has a native resolution of 1080p, but is capable of displaying content in all standard NTSC resolutions. It handled the task of rescaling well, with only a few problems. (More on how we test Resolution Scaling.)
480p
While displaying 480p content, 1% of the image was lost to overscan on every side, while there was some difficulty in displaying high-frequency patterns
720p
While displaying 720p content, 0% of the image was lost to overscan, but this time there were no issues in any other display tests.
1080i
When the LG 47LW5600 displays 1080i content, 0% of the image is lost to overscan, while there are some issues with high frequency patterns and Moiré patterns.
3D
---
The LG 47LW5600 uses a passive 3D system, rather than active shutter, to produce a 3D effect. Late last year, the marketers finally realized that if a consumer is presented with a choice between an "active" feature or a "passive" feature, they're going to choose active, even if they have no idea what it means. As a result, LG now refers to passive 3D as Cinema 3D, as it uses essentially the same technology used in 3D cinemas around the world. That's the marketing, but what does it mean?
Passive 3D works by using polarized glasses and a polarized display that, in essence, sends half the picture to the right eye and half the picture to the left eye. On the plus side, they're cheap. On the downside, the resolution is cut in half. Active shutter glasses actually blink on and off and a rate of 30 times per second in each eye. They're synced to the TV via a wireless signal that displays the matching images: left image, then right image, and so on. You get the full resolution, but the glasses are very expensive, and in our experience, they cause a lot of headaches (literally and figuratively).
In our time with the LG and it's passive 3D system, we definitely felt a less immersive 3D experience than the half-dozen active shutter TVs we've reviewed. The depth just wasn't there, and the loss in resolution was noticeable. That said, we're very, very critical of all the 3D TVs we've reviewed. Do not read this as a glowing account of active shutter. Rather, take our word that 3D is still not ready for prime time. But if you're dead-set on buying 3D and you want picture quality and raw performance power, go for a plasma display using active shutter, like the Panasonic TC-P50ST30.
---
Unsurprisingly, the LG 47LW5600 loses a substantial amount of contrast when you put the included 3D glasses on. This is no cause for alarm, as this happens with just about every TV we review when we use the 3D glasses. It's just a fact of life that this will happen, as the glasses you are wearing are essentially polarized glasses.
Despite the obvious shift in black and white performance, the LG 47LW5600 doesn't do too bad of a job in maintaining contrast, as you will notice that other 3D TVs will give you about this range in our tests. Also important to note is the brightness level; LCD screens have a much easier time displaying a brighter picture, allowing you to view your content in rooms with more than just a tiny bit of ambient light.
---
The LG 47LW5600 displays consistently accurate color temperatures throughout the entire range of signal intensity, from darkest to lightest colors. Because the error level only strays into the level human perceptibility for an extremely short span, you will probably not even notice the slight warming of the color temperature.
As you can see from the graph below, the RGB curves don't seem to have any massive problems, even if they do look jagged. Due to the nature of 3D content with polarized glasses, there will always be some minor loss of color or brightness given that you're essentially blocking out 50% of the light from the TV. While curves like this wouldn't score so well on a 2D TV, for 3D this is actually not that bad, at least from what we've seen so far.
Despite undersaturating the blues a bit, the LG 47LW5600 actually performed quite well in 3D color gamut, displaying fairly accurate colors despite the 3D glasses. Good job LG!
---
Crosstalk is what happens when an image intended for one eye bleeds into the other's field of vision. All things considered, the crosstalk on the LG 47LW5600 wasn't too bad, but you still may notice some "ghosts" of certain objects while watching 3D content if the TV struggles with it for one reason or another. We didn't notice much of this in our testing.
In comparison to other TV screens, the LG didn't seem to have as much of a problem with crosstalk as some of the active-shutter using LCD TV sets, but still was slightly worse than the plasma screened Panasonic TC-P50ST30. In fact, it had less than 1/7th the measured crosstalk of the Vizio XVT3D424SV. While the TV will lose about half of its resolution due to the nature of the passive 3D lenses, there didn't seem to be much of a problem with crosstalk when using them with the LG.
---
The 3D glasses included with the LG 47LW5600 are very similar to what you'd get in a movie theater to watch a 3D movie, as they have passive 3D lenses and are a lot cheaper to buy than the active shutter glasses. Because they only require polarized lenses to work, they are easier and cheaper to manufacture without many large drawbacks outside of the 50% resolution loss while watching 3D content. Keep in mind too, that these are extremely light compared to their active-shutter brethren, so it won't be long before you forget you have them on.
*NOTE: our 3D HDTV testing is under development, which is why these sections have no scores. Please check back for our full tests, scores and more extensive testing in the near future. *
Viewing Effects
---
The LG 47LW5600 has a native resolution of 1080p and can support all standard NTSC resolutions.
---
The LG 47LW5600 has a viewing angle of around 25 degrees from center on either side, which is about what we've come to expect from LCD TVs. As you can see from the chart below, plasma TVs (in this case, the Panasonic TC-P50ST30) have a much greater viewing angle than the LCD TVs, which typically have a viewing angle between 20 and 30 degrees away from center on either side. For whatever reason, the Samsung UN46C7100 has an awful viewing angle in comparison to the other LCD TV models. (More on how we test Viewing Angle.)
---
The LG 47lW5600 doesn't do a great job at diffusing reflections by any stretch of the imagination, but it's still not as bad as plasma TVs usually are. When in a dark room with one bright light pointed anywhere near the screen, you will see a faint sunburst behind a bright, diffuse glow over the screen. While it isn't the worst we've seen, the reflection patterns can be very annoying even when watching standard cable in the middle of the day. (More on how we test Reflectance.)
---
The LG 47LW5600 has a bunch of video processing functions, some more useful than others.
Calibration
---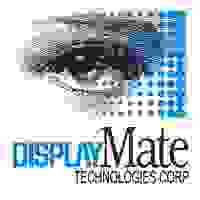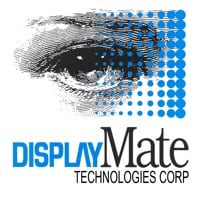 The LG 47LW5600 is fairly straightforward to calibrate. Using Cinema mode as a starting point, we made the following changes to the settings to maximize the TV's performance. We did run into one problem, however, in that we were unable to reach the ideal color temperature for whites (around 6500 degrees kelvin). Still, that didn't seem to give the LG 47LW5600 any troubles in the color performance section, so it's only a minor issue.
---
The LG 47LW5600 has a tiny amount of video modes, discussed in the table below.
Connectivity
---
The LG 47LW5600 has a good amount of connectivity options for the 2011 year TV sets in that it not only has a good selection of physical input and output ports, but it also has an ethernet port and WiFi to boot. As you can see from the chart below, it has no equal among the comparison models in number or variety of ports, and where WiFi requires a separate purchase on most of the other sets, it comes standard on the LG 47LW5600. This TV set will accommodate users with older external media sources, as well as the home entertainment buffs with HTPCs as well.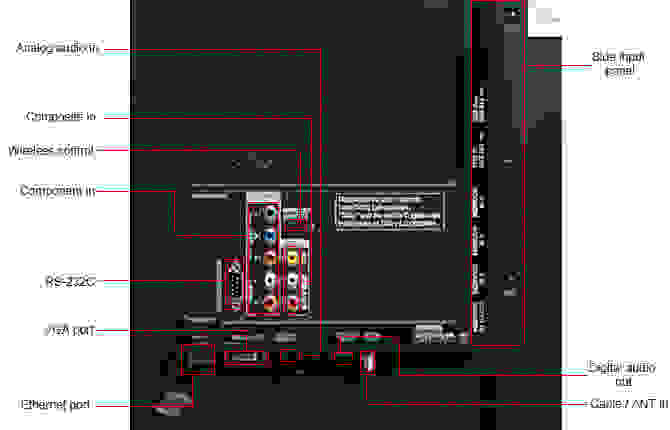 The LG 47LW5600 also has an additional input panel on the side of the TV set, with 4 HDMI input ports and 2 USB ports, pictured below:
Overall, the LG 47LW5600 nets a good score here.
---
All of the input and output ports are placed in the back of the set. While they are more or less conveniently placed, we're not fans of the downward-facing ports even if we realize that they were designed with users who have wall mounts in mind. In our opinion, it makes cable access a bit of a chore, and adds needless complication to changing cables. The side input panel is a nice touch, however, as the USB ports and HDMI cables are more likely to be changed more often.
Audio & Menus
---
Not surprisingly, the audio quality on the LG 47LW5600 is nowhere near to that of a 5.1-channel surround sound system, but it doesn't do too badly. Considering it only has two 10-watt speakers, the quality isn't too bad, but you may still prefer to hook up your home theater system for the best performance possible. We found the bass to be a bit lacking in our tests, and "Infinite 3D sound" setting didn't seem to do anything, but overall, the LG 47LW5600 was passable in this metric.
---
LG has taken a whole new approach to menu design for 2011, fully embracing the TV as a multimedia platform rather than a simple display device. Eschewing the familiar system, where pressing the menu button on the remote would call up the options for picture quality or sound quality, LG has created a new Home screen. As you can see in the image below, they've put all the emphasis on the internet features: Premium content partners go in the center, with the live feed (cable TV, etc) on one side and LG's App Store on the other.
While all this is quite pretty and potentially useful if you're interested in the online content, it actually makes getting to the picture quality menu more difficult. All these features are now listed in that little button called Setup. We doubt this will have much of an impact on the everyday user, but for someone returning to these settings dozens of times for calibration, it was rather annoying.
The menu can be navigated with both the regular remote control, or the Magic Wand remote. For more details about this, jump to the Remote Control section. 
---
Simply put, the LG 47LW5600's manual is pretty bad. While the diagrams and instructions are more or less what you need to get started, it lacks a lot of the information and searchable index that most manufacturers include with even their low-end TVs. Because of this, you will probably find it difficult to use many of the advanced controls of the TV that aren't immediately obvious through the LG 47LW5600's admittedly great menu screens. You can find the LG 47LW5600's manual online here.
Multimedia & Internet
---
LG has seriously ramped up their online features for 2011, and we now believe them to have the best interface of any TV manufacturer for online content. That's not to say that the content is the best – we still give those accolades to Sony. In fact, most of the content partnerships are the same as Panasonic, Vizio, and Samsung are offering. However, LG has done the best job of creating an efficient, relatively speedy GUI that lets you see the best content partners all on one screen, along with a search function that can locate keywords across multiple content partners (just Amazon on Demand and Revision3, so far). 
It's all about the App store for 2011. This is something we heard a lot about at CES in January 2011, and they're finally starting to roll in. Rather than Sony's walled garden, LG and others (including Samsung), have opened up to 3rd party developers. The potential for some cool apps is there, but we expect that in a world of iPhones and Androids, as well as separate platforms for Samsung, Vizio, and other TVs and mobile devices, development for the LG platform is probably further down the list of priorities for developers. As of this review, we've seen a handful of flash games, a wedding photographer, and the White House's official news channel. Because it just launched, expect a few months before you're seeing a lot of activity in this space. 
The major content partners include Netflix, Vudu, CinemaNow, Amazon on Demand, YouTube, NBA Game Time and MLB.tv. Pre-loaded apps include Facebook, Twitter, Picasa, Google Maps, AP news wire, and a handful more.
The LG 47LW5600 also has a full internet browser, though the experience is quite laggy. The Magic Motion remote control makes it easier to click a link than slogging through each clickable item with the d-pad, but it's still not pleasant or nearly as easy as on your computer.  
---
The LG 47LW5600 has a somewhat intelligible media playback system that allows you to play music, photos and some video files via the external content menu. You'll have to select your input source from a bizarre arrangement of sources, but once you do, you'll be prompted to browse your input device (USB key, etc) for the media files you would like to play.
Photo playback is fairly standard, although the TV allows you to put the picture in 3D mode. Needless to say, it doesn't exactly work out all that well, as chances are good that your pictures weren't shot in 3D to begin with.
Music playback is controlled via the buttons on the remote, and the interface is actually refreshingly small; you can browse the res of your media with it playing, and it only takes up a smallish band across the bottom of the screen.
---
The LG 47LW5600 does not support any other type of media natively.
Power Consumption
---
The LG 47LW5600 has a low rate of power consumption, consequently making the projected annual cost to operate under ideal conditions ($14.71) very low. Even if you max out the backlight (like we did), you can still expect to pay a paltry $21.25 per year for average use. (More on how we test Power Consumption.)
LCD TVs typically don't need the same type of power draw that plasma screens do, as you can see by the chart below. The only plasma screen in our comparison model set, the Panasonic TC-P50ST30 needs more than double the wattage of the next-biggest power consumer.
Vs. Panasonic TC-P50ST30
Value Comparison Summary
---
Due to the fact that the LG 47LW5600 can display 3D content, we like to compare this new technology on both LCD and plasma screens so you can get a better idea of what each technology gives you in terms of advantages and disadvantages. While the LG 47LW5600 outperformed the Panasonic TC-P50ST30 in many of the usual areas that LCDs perform well in (power consumption, color performance), it lagged behind in predictable areas as well. Consequently, the Panasonic TC-P50ST30 will give you more bang for your buck in the short term if 3D content and viewing angle are chief among your priorities. 
Blacks & Whites
---
The Panasonic TC-P50ST30 had a much better overall performance in terms of blacks and whites, but the main advantage the LG 47LW5600 holds over it is the higher peak brightness. While you don't really need much over 200cd/m2, the Panasonic TC-P50ST30 really struggles in this regard, which is a major issue should you like to use your TV in a brightly-lit room.
Color Accuracy
---
The LG 47LW5600 had a much better performance in color temperature error than the Panasonic TC-P50ST30. While the LG had only a tiny amount of perceptible error towards the lowest signal intensities, the Panasonic showed a consistently rising warming of color temperature as the signal intensity decreased. In terms of RGB performance, both TV sets scored roughly the same.
Motion
---
Neither TV did much to impress in terms of motion performance, but the LG 47LW5600 was the "best of the bad," if you will. These two sets were easily the two worst among the comparison models, and were frankly bad for any TV, no matter what the price range.
Viewing Effects
---
Here is where a plasma screen will always hold the edge over an LCD, in terms of viewing angle. We've seen time and time again that plasmas tend to have a universally larger viewing angle than LCD TVs, and the Panasonic TC-P50ST30 was no different. Though the LG 47LW5600 had an okay viewing angle of 50 total degrees, it simply cannot compete with the plasma screen of the Panasonic TC-P50ST30.
Connectivity
---
The LG 47LW5600 has a few more ports than the Panasonic TC-P50ST30, but really sets itself apart from the Panasonic by offering analog audio out and VGA input ports. Both sets have internet capability and DLNA support.
Other Comparisons
---
As can be expected from a plasma screen, the Panasonic TC-P50ST30 handles 3D content much better than the LG 47LW5600. With LCD TVs, we typically see a bit more stuttering between frames which can be a huge distraction as well as hurt your eyes a bit. While 3D technology for home use has a long way to go, the Panasonic TC-P50ST30 is one of the best sets with this capability that we've seen so far.
Vs. Sony KDL-55EX720
Value Comparison Summary
---
Both the LG 47LW5600 and the Sony KDL-55EX720 are LCD screens, though the Sony is much larger and more expensive. In terms of overall picture performance, the Sony will give you more for your money, but the advantages that the KDL-55EX720 provides are going to cost you.
Blacks & Whites
---
The Sony KDL-55EX720 crushed the LG 47LW5600 in black and white performance, sporting a much lower deepst black and much better contrast ratio. While the 47LW5600 had a higher peak brightness, anything above 200cd/m2 is pretty good, and not as important as black level.
Color Accuracy
---
Both the LG 47LW5600 and the Sony KDL-55EX720 showed only negligible color temperature error, with the only difference being that the LG slightly warmed, and the Sony slightly cooled towards the lowest end of signal intensity. Both sets had very similar scores in our RGB testing, with the Sony KDL-55EX720 holding a very slight edge.
Motion
---
Really, there was no comparison between the Sony KDL-55EX720 and the LG 47LW5600 in terms of motion performance. The Sony is the superior TV set in this regard.
Viewing Effects
---
Both the LG 47LW5600 and the Sony KDL-55EX720 had a decent viewing angle for LCD TVs, but nothing spectacular. As you can see below, the LG has the slight edge in this one.
Connectivity
---
Both the LG 47LW5600 and the Sony KDL-55EX720 had a similar selection of input and output ports. Both have a wide selection of input options and both have the same output options. In this area, you really can't go wrong with either set.
Other Comparisons
---
In terms of pure performance, the Sony KDL-55EX720 does a better job handling 3D content than the LG 47LW5600. Still, each set offers a perk for different users: it's easier and cheaper to buy many sets of 3D glasses for a party or group of people with the LG, where it's much more expensive for the Sony, which has better raw picture performance in 3D.
Vs. Samsung UN46C7100
Value Comparison Summary
---
The LG 47LW5600 provides somewhat comparable performance to the Samsung UN46C7100 at a much reduced price. Though the LG 47LW5600's screen is one inch bigger, many users may elect to buy the Samsung UN46C7100 instead simply because of the picture performance. Both TV sets offer 3D performance typical of an LCD screen. Each set has its tradeoffs, with the Samsung's being it's abysmally tiny viewing angle, and the LG's struggles with contrast and motion performance.
Blacks & Whites
---
Like the Sony KDL-55EX720, the Samsung UN46C7100 absolutely crushed the LG 47LW5600 in terms of black and white performance. Not only does it have a lower deepest black, but it also has a comparable peak brightness and much higher contrast ratio. 
Color Accuracy
---
Both the LG 47LW5600 and the Samsung UN46C7100 have excellent color temperature error readings, and have only very slight perceptible errors at the very lowest signal intensities. In terms of RGB performance, both sets scored fairly well, and fairly closely.
Motion
---
As previously mentioned, the LG 47LW5600 has a pretty bad motion performance score, and among high-end TV sets, this is a good way to be sure you will be left behind by the competition. Exactly that happened here.
Viewing Effects
---
The LG 47LW5600 had a much better viewing angle for an LCD screen than the Samsung UN46C7100. Still, neither can really compare to the viewing angle sported by the plasma screened Panasonic TC-P50ST30.
Connectivity
---
Really, aside from internet multimedia options, the only difference in connectivity between the two sets are the LG's additional audio input options. Both TV sets offer a good range of options for external media, and it would be hard to go wrong with either one in terms of connectivity.
Other Comparisons
---
Because the UN46C7100 is a first-generation 3D TV, it's no surprise that the LG 47LW5600 provides a much better 3D experience than the Samsung. Still, the Samsung does have slightly better picture performance, even if the 3D effect has a tendency to break down often where the LG's does not.
Conclusion
Series Comparison
xxLW5600 Series
---
The xxLW5600 series has two TV sets, the 47LW5600 and the 55LW5600. Both are higher-end LED-backlit LCD TVs, with the capability of displaying internet, local media and 3D content.
Meet the tester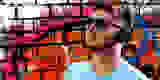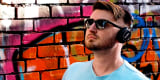 Chris Thomas
Staff Writer, Imaging
@cthomas8888
A seasoned writer and professional photographer, Chris reviews cameras, headphones, smartphones, laptops, and lenses. Educated in Political Science and Linguistics, Chris can often be found building a robot army, snowboarding, or getting ink.
Checking our work.
Our team is here for one purpose: to help you buy the best stuff and love what you own. Our writers, editors, and lab technicians obsess over the products we cover to make sure you're confident and satisfied. Have a different opinion about something we recommend? Email us and we'll compare notes.
Shoot us an email