You can find the Sylvania LD370SC8 for about $429.99.
Front
---
The front of the TV is a bit boxy, with a black plastic bezel and grey plastic speaker squaring off the facade. Under the branding is the DVD slot. To the slot's right are the eject and power buttons. There's an LED indicator beneath the DVD slot.
Back
---
The back of the TV has a cluster of side-facing and back-facing ports.
For information about the ports on the back of the Sylvania LD370SC8 see our Connectivity section.
Sides
---
The left side of the TV has a set of indented ports, bringing the total number of port clusters to three. The right side of the set has some on-set controls. Also, note how thick the TV is, even without the belly it has from the DVD player.
For information about the ports on the back of the Sylvania LD370SC8 see our Connectivity section.
Stand/Mount
---
The base of the LD370SC8 is a bit wide and doesn't pivot. That means you'll have to rotate the TV to get to the ports. The port situation is confusing enough without a barrier to access them.
Controls
---
The TVs on-set controls cover all the basics: power, input, channel up/down, volume up/down, and setup. There's also a set of DVD controls, which let you play, stop, scene skip, and fast-forward/rewind.
Remote Control
---
The LD370SC8's remote is pretty big, with sizeable buttons dedicated to important functions and smaller buttons for the less important functions. 
In The Box*(8.00)*
---
In the box you'll find a remote, batteries, and the manual. The TV comes all set up, so all you have to do is plop it in the right place, plug it in, and watch.
Aesthetics*(2.00)*
---
We really don't think the Sylvania LD370SC8 is an attractive TV. It has a thick bezel, an awkward boxy design, and is the dark grey of 80s-era electronics. 
Black Level*(6.19)*
---
The Sylvania LD370SC8 has a black level of 0.23 candelas per square meter (cd/m2), which is mediocre at best. A TV with a solidly deep black level would have a luminance of 0.10 cd/m2, which is half as bright. Anything that creeps towards the 0.30 cd/m2 range is pretty bad.   
Peak Brightness*(7.78)*
---
The LD370SC8 was able to output a peak brightness of 256.9 cd/m2. That's a decent luminance. We typically recommend 200 cd/m2 as being good enough, but anything above and beyond that will help your screen retain its contrast when there's external light shining at the sscreen. 
Contrast*(6.20)*
---
We measured the LD370SC8's contrast ratio at 1116:1. This isn't a great contrast ratio, even for an entry-level set. The worse contrast ratio is, the harder it is to make out details; don't expect an abundance of clarity from the LD370SC8.
Tunnel Contrast*(9.29)*
---
The LD370SC8 has consistent black levels, regardless of how much black is on the screen. The blacks won't get washed out or dim depending on screen content.
White Falloff*(9.80)*
---
The screen will maintain its peak brightness, regardless of the content on screen. Even when a bright area is surrounded by a lot of black, it'll maintain its luminance.
Uniformity*(7.25)*
---
The LD370SC8's screen was pretty uniform on an all white screen, but we saw some issues when it was all dark. On a white screen, there was some dimming around the corners and in the edges, but the middle portion was a solid white. There wasn't any cloudiness or shadowing at all. Dark screens are cloudy with flashlighting in the corners. Even though it has some uneven lighting during dark scenes, it's the kind of picture quality issue the average consumer wouldn't notice.
Greyscale Gamma*(0.01)*
---
The LD370SC8 has a ridiculously bad greyscale gamma. Typically a good gamma measurement is between 2.1 and 2.2, and the LD370SC8 topped out at 4.0. As you can see on the below logarythmic graph, there's virtually no growth in the darker ends of the greyscale. It's not until a quarter of the way through that there's any kind of incrementation, meaning blacks are going to be absolutely crushed. Any dark detailing will blend into a big black blob. 
Color Temperature*(0.01)*
---
When we perform the color temperature test, we first calibrate the TV to be as close to the ideal 6500K as we can. Even at its warmest setting, the LD370SC8 was still far, far hotter than it should have been. When we got the results from this test, however, we were pretty shocked. The results are graphed below, and look like an exponentially intensifying sine wave of awfulness. Note the gently highlighted area that's the perceptible error limit, and how this graph leaps high above them and out of the bounds we'd set up for the graph, then plummits down below the blue 'end of page' marker of our graphing program. 
RGB Curves*(7.29)*
---
The Sylvania LD370SC8 had decent RGB curves. They have some minor bumps, which indicate small losses of detail, and peak at the top, meaning there's no additional detail past a certain point. They weren't the worst curves we've seen, and they're certainly not the best.
Below we've isolated the red, green, and blue channels and compared them to similar TVs' performances.
Color Gamut*(4.41)*
---
Color gamuts are specified by an international standard, known as rec. 709. The Sylvania LD370SC8 did pretty well here, with a nearly spot-on red point, only slightly oversaturated green, and a barely-shifted blue. The main problem was the white point, which was very far off. 
Below is a chart of the rec. 709 values, along with the LD370SC8's measurements. 
**
Motion Smoothness***(5.50)*
---
The Sylvania LD370SC8 has some issues with motion blur. A lot of detail is lost when objects move around the screen. Eyes are blurred into dark spots and mouths look like red smears. Solid blocks of color trail a shadow behind them as they pan across grey, and fine patterns blur into blobs. 
Motion Artifacting*(6.25)*
---
The TV also had some artifacting issues. The main problem we saw was with blocks of color or fine patterns. The solid colors had both leading and trailing shadows as they moved around the screen, which increased their size considerably. Fine patterns tended to block up into blocks of solid color as they moved.
3:2 Pulldown & 24fps*(6.50)*
---
The LD370SC8 didn't do the best on our 3:2 pulldown test. We saw random flashing and patterns. A slow pan over an empty stadium revealed jagged movement and a strong crawling effect over the backs of the empty seats.
Viewing Angle*(4.20)*
---
We measured the Sylvania LD370SC8's viewing angle at 41°. That means, once you get about 20° away from sitting dead center, you'll only see 50% of the picture's total contrast. This is an average result for an LCD, and one of the shortcomings of the display technology.
Reflectance*(9.00)*
---
The LD370SC8 handles eternal light extremely well. The screen isn't reflective at all, and turned the external light source into a large diffuse glow. This glow was weak enough that anything but a very dark on-screen image could overpower it to the point where it wasn't a disruption. 
Video Processing*(0.0)*
---
The TV has no processing features.
Calibration
---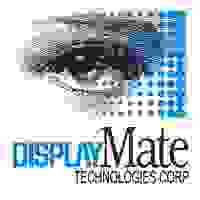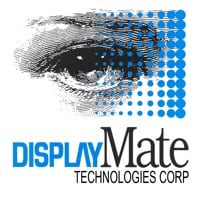 Before running any tests, we first make sure our TVs are properly calibrated. This way, we're measuring each reviewed TV up against each other at their peak performance levels. Our calibration uses a CS-200 ChromaMeter, which measures various levels, and DisplayMate, which is professional calibration software.
Below is a table, depicting the four things we had to tweak. These four settings were the only things we changed. Feel free to use them to calibrate your own Sylvania LD370SC8 and you should be pretty well off. To really get your TV calibrated for your unique viewing space, however, you'll have to hire a professional.
Also, if you've seen the color temperature or greyscale gamma scores, yes, this was the best we could get without ruining all the other scores.
Video Modes
---
The LD370SC8 does have a handful of video modes, but it doesn't say on the TV or in the manual what any of them do. The list of undefined modes includes: Standard, Dynamic, Movie, and News.

Ergonomics & Durability*(6.50)*
---
The remote that comes with the LD370SC8 fits nicely in hand, thanks to its curved edges. The remote does feel really plasticky, which typically indicates cheap construction, but appears to be manufactured well.
Button Layout & Use*(7.25)*
---
The remote has a pretty simple button layout. The d-pad is large and easy to find by touch. The buttons surrounding the d-pad are a bit small, but still easy enough to find. The volume and channel keys are right near the d-pad, so there won't be a lot of grip-shifting to access the primary controls. The eight buttons at the bottom of the remote are slightly annoying, since they're small and identically shaped, but chances are you won't use them anyway.
Programming & Flexibility*(0.0)*
---
There's no universal functionality on the remote.
2 Composite Video
2 S-Video
1 VGA
2 Component Video
2 HDMI
5 Analog Audio
1 3.5mm Audio
Output Ports*(1.0)*
---
The TV only has one output port, an analog audio out.
Other Connections*(0.0)*
---
The TV has no other connections.
Media*(1.0)*
---
The TV has a built-in DVD player on its front, just below the screen.
Placement*(5.0)*
---
We have no idea what's going on with the LD370SC8's port placement. There are three sparse settlements of ports, two side-facing and one back-facing cluster. We're not sure why the ports couldn't resolve their differences and group up, but it's the unfortunate world we live in.
Audio Quality*(2.0)*
---
The Sylvania LD370SC8 didn't have a good set of speakers. We thought they were far too aggressive on the high end, had no bass, and just sounded very muffled overall. They had the kind of audio quality you'd expect from a set of $5 speakers. In movie mode it's slightly better, but the sound is still very, very tinny. There's no punch at all in the bass.
Menu Interface*(7.0)*
---
The LD370SC8 is an entry-level set, so it has a very, very simple menu. There's no backlight control and only a handful of advanced options.
Manual*(6.0)*
---
The LD370SC8's menu isn't particularly helpful. It mainly consists of screenshots that tell you where to find some menu options, but doesn't describe much about those options. It should help you familiarize yourself with the TV, and maybe help with basic setup or troubleshooting, but for anything beyond that, you're on your own.
You can find the Sylvania LD370SC8's manual online here.
Formats*(6.0)*
---
The TV actually has a native resolution of 1366 x 768, which isn't a regular resolution. It's classified as a 720p HDTV. .
Photo Playback*(0.0)*
---
There is no photo playback option.
Music & Video Playback*(0.0)*
---
There are no music or video playback options.
Streaming Playback*(0.0)*
---
There is no streaming playback option.
Other Media*(3.0)*
---
The LD370SC8 has a DVD player located right underneath its screen. The DVD player works exactly like you'd expect a DVD player to work.
Power Consumption*(9.02)*
---
The TV doesn't have any backlight settings, so you're pretty much stuck with what you have. This being said, the TV doesn't cost much to power.
Value Comparison Summary
---
The Dynex might not have a DVD player, but it does have better quality overall. If you want the bigger TV, get the Sylvania. If you don't mind losing a few inches, pick up the Dynex and a separate DVD player.
Blacks & Whites
---
The Dynex had a deeper black and higher overall contrast ratio.
Color Accuracy
---
The Dynex technically had a better color temperature, but that's not saying much. The Sylvania's RGB curves were more accurate.
Motion
---
These two TVs had roughly approximate performances.
Viewing Effects
---
The Sylvania had an average viewing angle for an LCD. The Dynex was sligtly worse.
Connectivity
---
The Dynex has an extra HDMI, but the Sylvania has a spare S-Video and analog input.
Other Comparisons
---
The Sylvania comes with a built-in DVD player.
Value Comparison Summary
---
The Insignia has a better design and picture quality. Unless you have to have a 37-inch TV/DVD combo, we'd recommend the Insignia if you don't mind spending the extra money.
Blacks & Whites
---
The Insignia has a better black level and higher overall contrast ratio.
Color Accuracy
---
The Insignia bested the Sylvania on all our color tests.
Motion
---
The Insignia is less blurry, but the Sylvania has less artifacting.
Viewing Effects
---
The Insignia has an abysmal viewing angle, even for an LCD. The Sylvania is average.
Connectivity
---
The Insignia has an extra HDMI, at the expense of an S-Video. It also has an analog audio out, which the Sylvania doesn't have.
Other Comparisons
---
Both TVs have built-in DVD players, and both appear to be about as functional. We had no problems with either one.
Value Comparison Summary
---
The Philips is a bit expensive for its improvements over the Sylvania. This one is more a battle of budgets than anything else.
Blacks & Whites
---
The Philips manages to have a deeper black level and brighter peak white, leading to a much higher contrast ratio.
Color Accuracy
---
The two TVs have similar color performance, as long as you disregard the Sylvania's screwy color temperature.
Motion
---
The Philips performed better on both tests.
Viewing Effects
---
The Philips had a wider overall viewing angle, but not by a lot.
Connectivity
---
The Philips has an extra HDMI, but no VGA slot. It also offers more outputs and a USB port for media playback.
Other Comparisons
---
Both have advanced media features. The Philips has a USB port for media playback, but the Sylvania's DVD player offers significantly more functionality.
LD Series
---
While all TVs in this series have DVD players, only the LD370SC8 is HD.
Meet the tester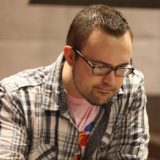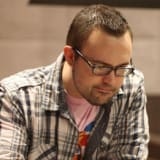 Mark Brezinski
Senior Writer
@markbrezinski
Mark Brezinski is a senior writer with seven years of experience reviewing consumer tech and home appliances.
Checking our work.
We use standardized and scientific testing methods to scrutinize every product and provide you with objectively accurate results. If you've found different results in your own research, email us and we'll compare notes. If it looks substantial, we'll gladly re-test a product to try and reproduce these results. After all, peer reviews are a critical part of any scientific process.
Shoot us an email