Televisions
TCL 4-Series vs Amazon Fire TV 4-Series: Roku or Alexa?
These TVs might share a name, but they're actually worlds apart.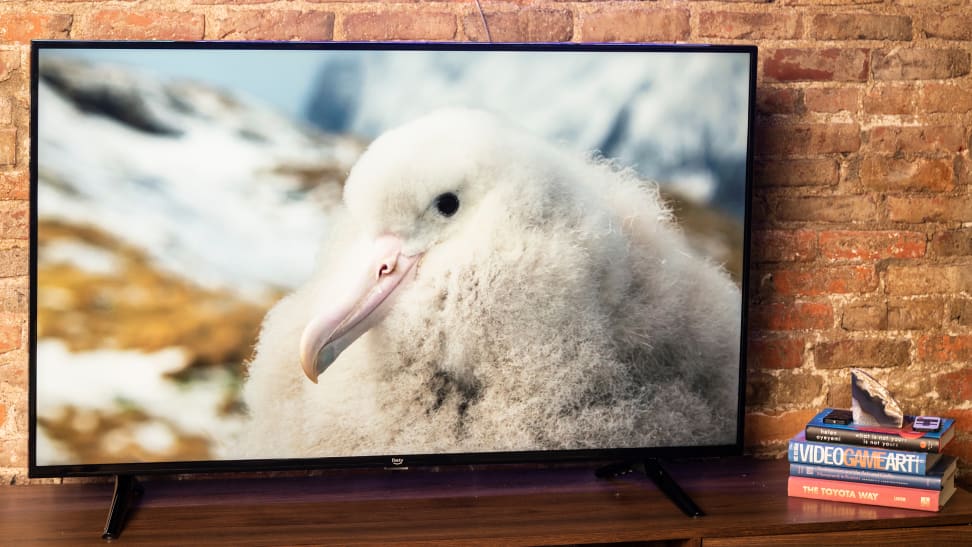 Credit: Reviewed / Betsey Goldwasser
Choosing a new TV is a difficult decision, especially if you're shopping in the ever-competitive under-$500 class, where the available options are similar in price and features. Right now, two of the most popular TVs in this affordable price bracket even share the same name: the TCL 4-Series and the Amazon Fire TV 4-Series.
Both TVs offer similar picture quality, support many of the same features, and even look the same. But don't let that fool you—there are some striking differences between the two 4-Series that you ought to know about before you make a decision. Fortunately, we've extensively tested both models, so we're well positioned to break it all down for you.
Buy the TCL 4-Series at Amazon
Buy the Amazon Fire TV 4-Series at Amazon
Price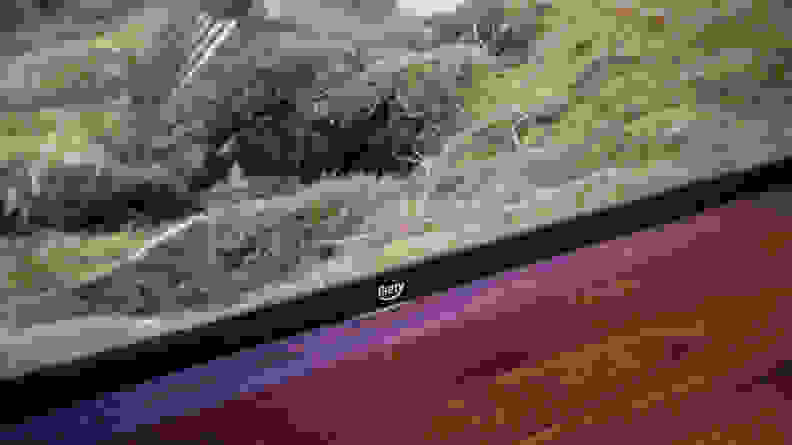 Before we take a look at their respective prices, note that these are the original price points of these TVs and not necessarily the prices you'll encounter while shopping today. For the sake of clarity, we'll be comparing the original MSRP of each model, starting with TCL's 4-Series.
This lineup is available with multiple smart platform options, including Roku TV, Google TV, and Android TV (depending upon your region and retailer). Outside of their software, we expect these TVs to perform the same. We're focusing on the TCL 4-Series with Roku, as it's the version we recommend. Here's how the lineup shakes out.
TCL 4-Series:
43-inch (TCL 43S435), $349.99
50-inch (TCL 50S435), $449.99
55-inch (TCL 55S435), $499.99
65-inch (TCL 65S435), $699.99
75-inch (TCL 75S435), $999.99
85-inch (TCL 85S435), $1,799.99
The 4-Series is available in six size options ranging from 43 inches all the way up to a gargantuan 85-inch model. When not on sale, the 75-inch option comes in at around $1,000 while the smallest size will only set you back about $350.
Now, let's see how Amazon's 4-Series compares:
Amazon Fire TV 4-Series:
43-inch (4K43N400A), MSRP $369.99
50-inch (4K50N400A), MSRP $469.99
55-inch (4K55N400A), MSRP $519.99
The Amazon Fire TV 4-Series is available in just three sizes, with the largest being a relatively modest 55 inches. Every size in the series is also represented in TCL's 4-Series lineup, but critically, TCL offers three additional sizes for folks shopping for a big TV.
From a price standpoint, the lineups are close enough to be considered a wash. What puts the TCL 4-Series over the top is its size flexibility.
Our pick: TCL 4-Series
Design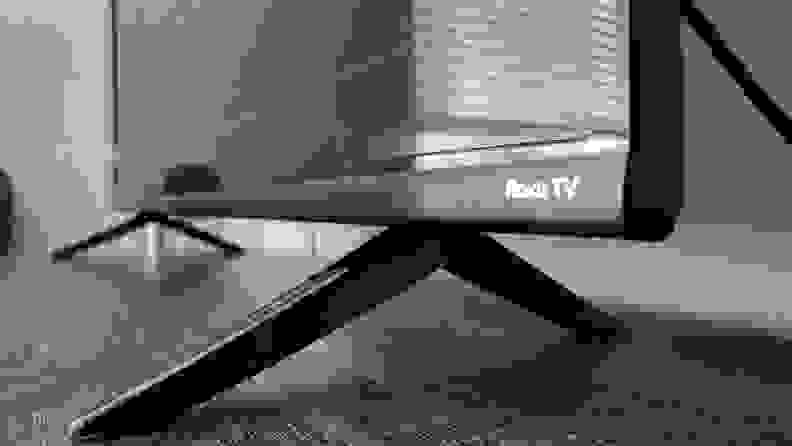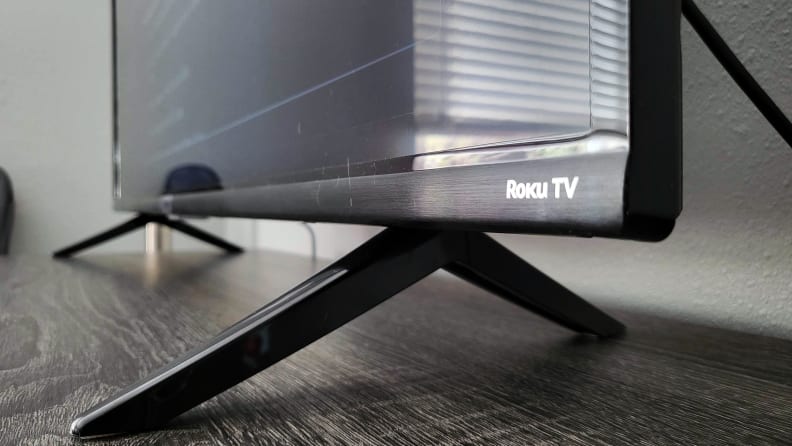 You're bound to notice some similarities between each 4-Series; both TVs feature dark gray, plastic-bound chassis with medium-thick bezels, and both of their panels are propped up by angular feet that sit close to the corners.
Because of each TV's display hardware, neither is particularly thin, but they're narrow enough to look unobtrusive on the wall should you decide to wall-mount your new TV.
Neither 4-Series features the sort of premium fit and finish you're likely to find on TVs as you move up into higher price brackets, but both models will look fine in just about any living room, bedroom, or dorm room.
Our pick: Draw
Features and smart platform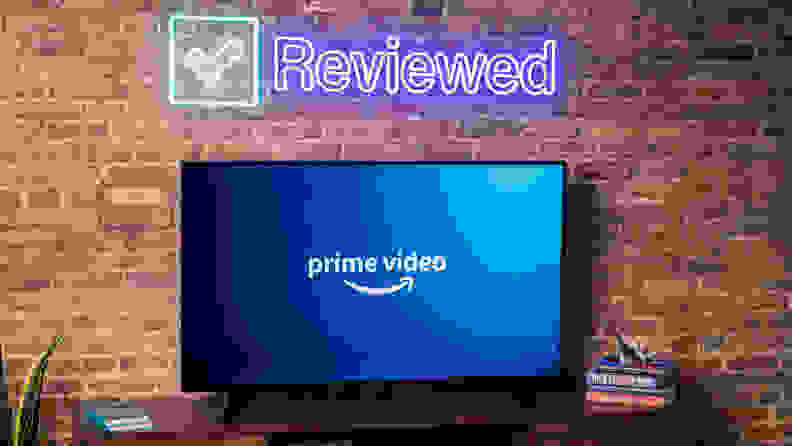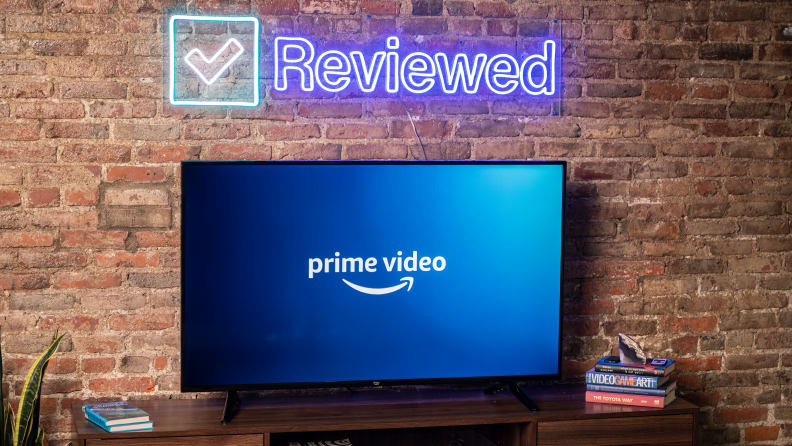 Before we hash out what sets the TCL and Amazon 4-Series apart, let's take a look at the hardware and software features shared by both models:
Neither TV supports Dolby Vision, nor do they support native Dolby Atmos decoding. That said, the Amazon Fire TV 4-Series offers HDMI eARC support, which allows users to pass Dolby TrueHD (necessary for the uncompressed version of Atmos) directly to a receiver or soundbar, so long as their chosen device also supports eARC.
The TCL 4-Series, on the other hand, can only pass the compressed version of Dolby Atmos (via Dolby Digital Plus) over HDMI ARC. If you spend most of your time streaming content from apps like Netflix and Disney+, you're probably getting the compressed version of Atmos anyway, but audio enthusiasts with a large Blu-ray library should take note of the Amazon 4-Series' advantage here.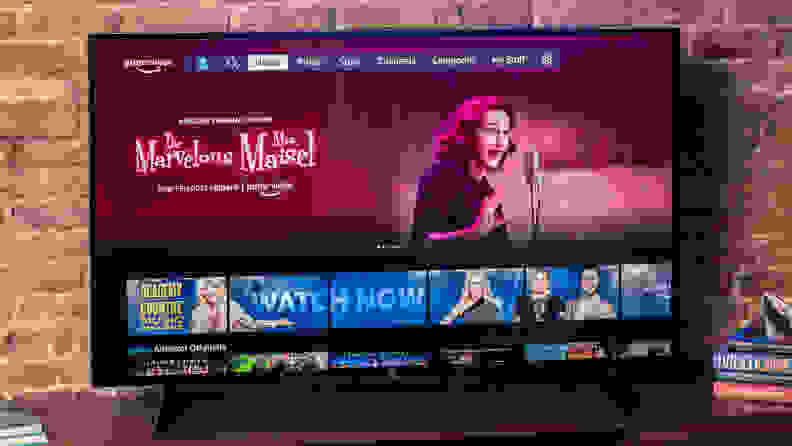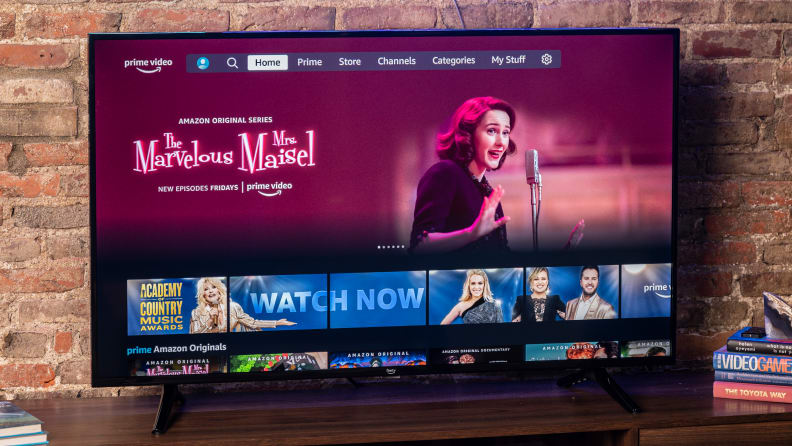 The biggest difference in software has to do with each TV's smart platform. The Amazon Fire TV 4-Series is centered around Alexa, the company's virtual, voice-activated assistant. While the Fire TV operating system looks and feels like most smart TV platforms, everything from basic navigation to content management is meant to be simplified by Alexa's presence. You don't have to operate the Fire TV 4-Series by way of the remote control's Alexa button, but the experience might be easier if you do—especially if you're already accustomed to Alexa.
The Amazon Fire TV 4-Series is centered around Alexa, the company's virtual, voice-activated assistant.
The Alexa integration doesn't end there, though; users can hook up an Amazon Echo speaker and forgo the remote control altogether. In fact, a good chunk of the Alexa ecosystem can work alongside the Fire TV 4-Series, from Ring Doorbells to select smart bulbs. If you're someone whose home is already outfitted with an array of Amazon-friendly smart home devices, the Fire TV 4-Series is poised to be quite a friendly addition, indeed.
But not everyone shares a home with Alexa, and those folks will probably have a harder time warming up to the Fire TV operating system and all of the quirks that come with it (a deluge of sponsored content and complicated menus being the most noteworthy). The TCL 4-Series' Roku TV experience is far more likely to please the type of person who just wants to plug in their TV and get streaming without any fuss.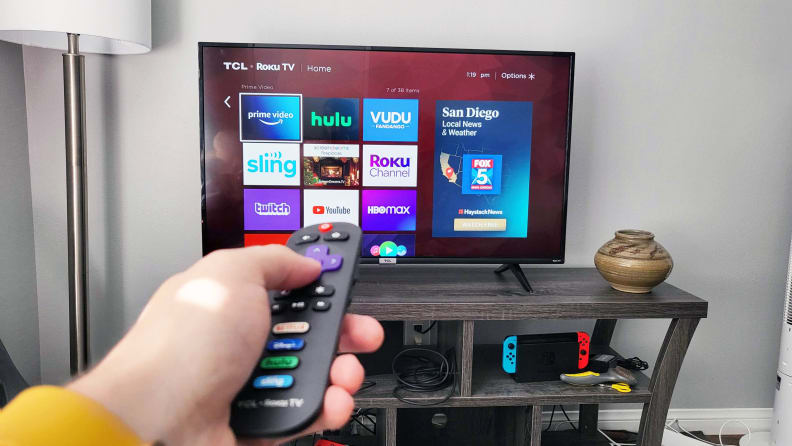 In fact, the TCL 4-Series' Roku functionality is its best asset. If you're shopping for an affordable TV and aren't in the market for higher-end performance features, there's a good chance the Roku experience is precisely what you're looking for in a TV, on account of its sheer simplicity. There's not an intrusive amount of sponsored content, the menus couldn't be easier to navigate, and the Roku Channel Store offers almost every app under the sun.
From a software and features perspective, Amazon's 4-Series is a great fit for a very specific type of person: an Alexa enthusiast. The TCL 4-Series, however, is a great fit for just about everyone.
Our pick: TCL 4-Series
Picture performance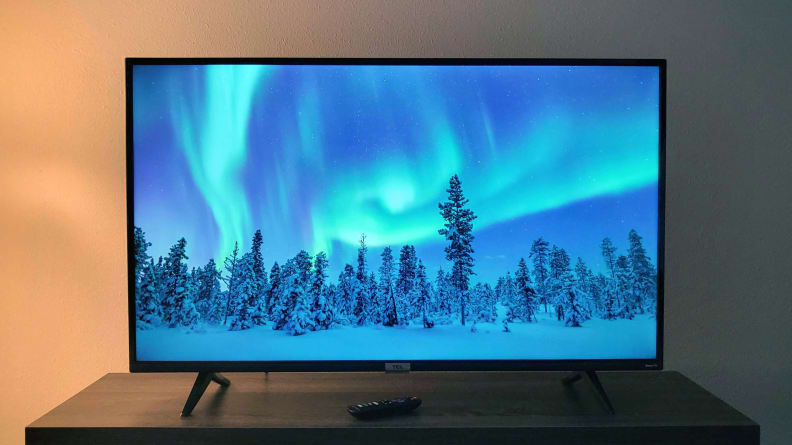 Both the TCL 4-Series and the Amazon Fire TV 4-Series offer dependably good-looking pictures, but these TVs won't showcase the benefits of HDR like a top-shelf flagship, nor will they look particularly good in bright, sunny living rooms. That said, the TCL 4-Series is slightly brighter than Amazon's 4-Series, but not enough to make a significant difference.
One thing to keep in mind, too, is how poorly each TV's picture holds up during off-center viewing. If you should move just a three or four feet away from a direct, head-on viewing position, you will most likely notice a loss of contrast and color saturation. It's something to be especially aware of if you're shopping for a 65-, 75-, or 85-inch TCL 4-Series.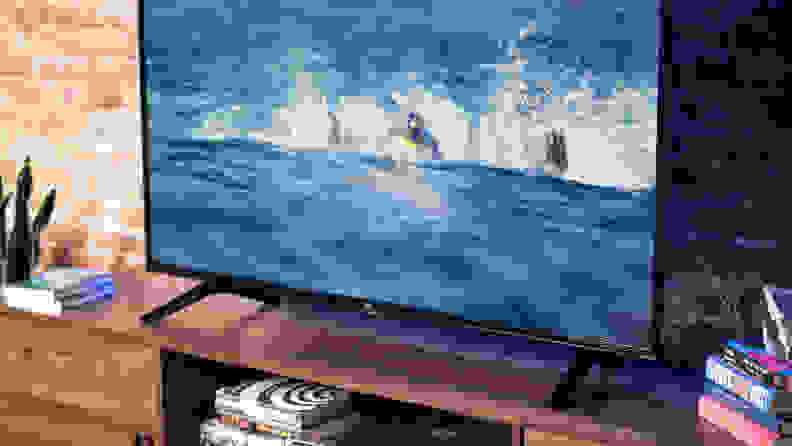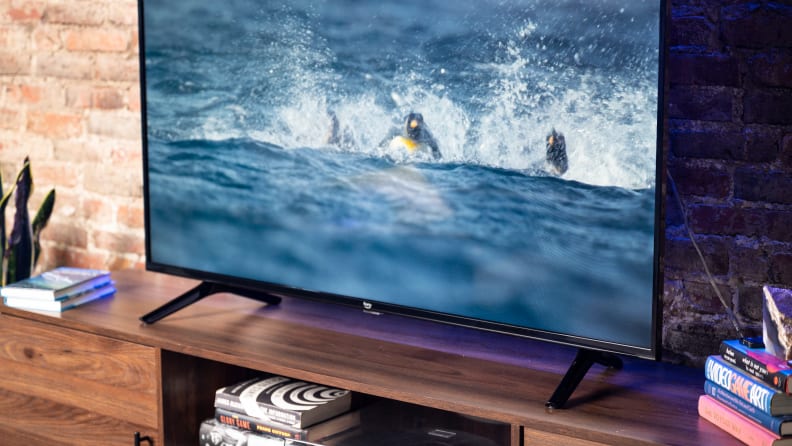 Fortunately, both TVs offer reliably accurate color reproduction right out of the box, and both produce deep enough black levels to offset their lack of brightness in dim or dark viewing environments.
Neither TV is equipped with the sort of display hardware needed to create a truly dazzling picture like our pick for best TV, but their middle-of-the-road performance is good enough for casual viewing.
Our pick: Draw
And the winner is…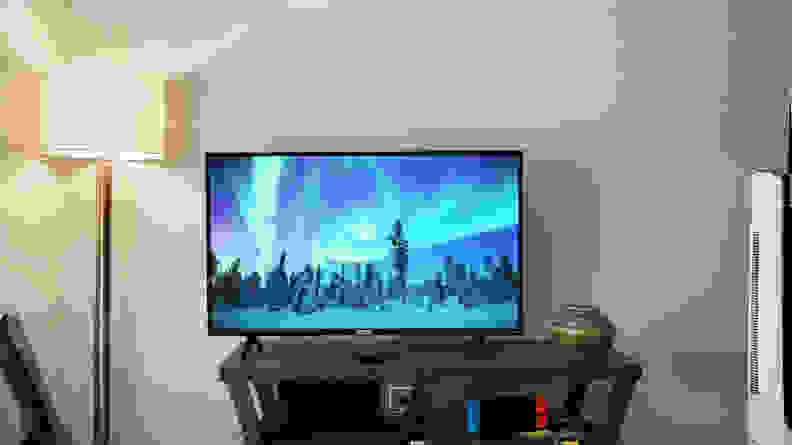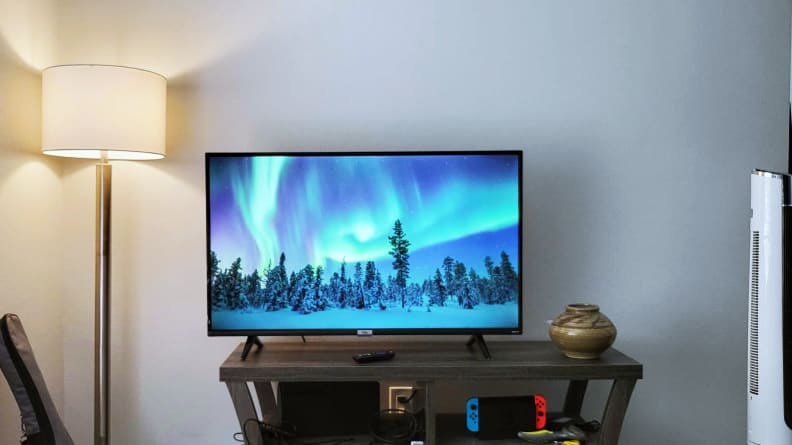 The TCL 4-Series offers a wider selection of size options and features an all-around superior software experience than the Amazon Fire TV 4-Series. Since both TVs are available for roughly the same price, we're confident that most people will be better off opting for TCL's take on an entry-level 4K TV.
If you're an Amazon aficionado and you'd like to integrate an Alexa-friendly TV into your smart home suite, the Fire TV 4-Series might be the better choice. After all, the TCL 4-Series can't shake hands with your Ring Doorbell, nor can it mingle with your smart lights. While the Fire TV 4-Series isn't available in sizes larger than 55 inches, its big sibling, the Amazon Fire TV Omni, comes in 65- and 75-inch options and offers the same Alexa-based features.
Buy the TCL 4-Series at Amazon
Buy the Amazon Fire TV 4-Series at Amazon
---
The product experts at Reviewed have all your shopping needs covered. Follow Reviewed on Facebook, Twitter, Instagram, TikTok, or Flipboard for the latest deals, product reviews, and more.
Prices were accurate at the time this article was published but may change over time.