Overview
We've had quite the busy week when it comes to displays. Maybe you've noticed the big news on our homepage: We have a new top-rated TV, the Samsung F8500. Samsung wasn't lying when it called this plasma a "reference" display. If you're confused about how the F8500 is our new best TV, Vice President of Editorial Management Kaitlyn Chantry explains the finer details of our scoring system here.
In addition to this spectacular television, we have a guide for using Samsung's revamped smart platform, the Smart Hub. We also have a guide for Sharp's 2013 platform, SmartCentral.
There were rumblings about a new ultra high-definition TV from Seiki that will retail for $1,500—that's a sharp contrast from Samsung's 85-inch S9, which has a going rate of $39,999. And on the computer monitor front, we reviewed the Asus VG278H.
---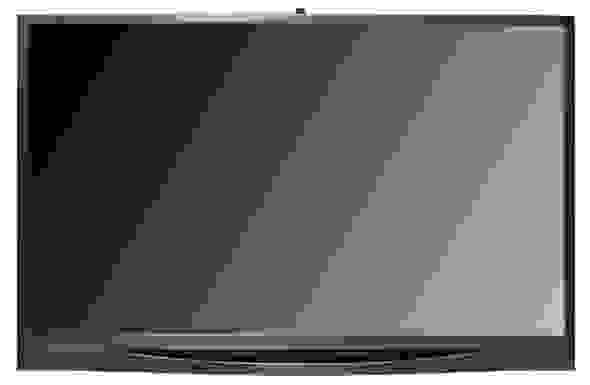 We always get a thrill whenever a new TV comes into our office, but getting a new TV that ends up with a score of 10 is downright exhilarating. Samsung's latest and greatest plasma does it all: Incredible black levels, superb color accuracy, top-notch motion performance, and a brand new smart platform that also happens to be at the top of its class. Not everyone has $3,149 to spend on a 60-inch TV, but if you do, this display comes highly recommended.
---
While we were thoroughly impressed with Samsung's new flagship plasma, its revamped smart platform, the Smart Hub, was also a highlight. Instead of focusing on apps like most other smart platforms, Smart Hub puts the focus on how you access content. Yes, there are still plenty of apps to download and play around with, but hear us out: The way that Smart Hub interfaces with your cable content will make you forget your cable box's TV guide in no time.
---
Samsung isn't the only company with an updated smart platform. Sharp was quick to get things rolling on the internet-TV front; its platform, called SmartCentral, has a few welcome updates over last year's version. One of our favorite new features is the wallpaper function: When your TV is turned off, it will display a picture that looks like a real painting. We know this doesn't sound fascinating, but trust us—it looks that good in person.
---
Ultra high-definition was the theme of the 2013 Consumer Electronics Show. Seeing UHD content in person is incredible, and so are the prices for some of these displays. That doesn't have to be the case, at least according to Seiki. The electronics company is proposing a 50-inch model that will retail for $1,500. Even crazier? It should be available by the end of April.
---
Computer monitors come in many different sizes and shapes... OK, so they only come in rectangles, but monitors differ in functionality. The Asus VG278H is a bonafide gaming monitor, complete with a 2ms gray-to-gray response time and 3D capabilities. We thought this monitor performed adequately as a gaming display, but due to its brightness and lack of color vivacity, we wouldn't recommend it for serious graphic design work.
Up next
Get Reviewed email alerts.
Sign up for our newsletter to get real advice from real experts.