Televisions
TelevisionInfo's Weekly Roundup: June 7
TVs that'll make you jump for joy...and some that'll make you jump out a window.

Credit:
The Roundup
June is here and so is Friday, which means it's time for another TelevisionInfo weekly roundup. This week we reviewed two outstanding televisions and two stinkers. Pee-yoo! After we Febreeze away the mess, take a look at Toshiba's smart platform along with this week's deals. They're popping up like wildflowers...because it's summertime, get it?
---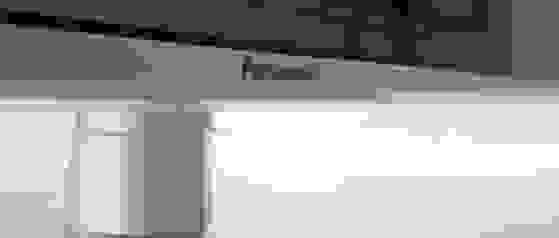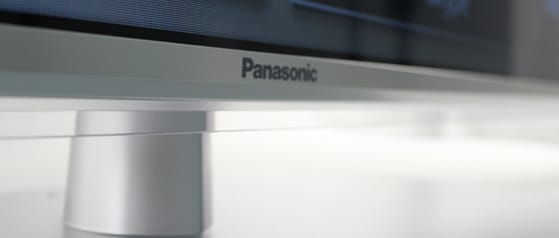 "Panasonic is cruising through 2013 with one goal in mind: television domination." This mid-tier TV has near-perfect color accuracy and an IPS panel. This panel should allow for better viewing angles, but in the case of the ET60...it doesn't. Odd. Along with the dysfunctional IPS panel, it further differentiates itself from the cheaper E60 by including 3D and a subwoofer, boosting the sound quality significantly. It's $300 pricier than the E60, but is it worth those extra pennies? It's a tough call.
---
This TV is for the tough-to-please "low-price, high-quality" crowd. For roughly one grand, you're getting a television with great color and performance that doesn't falter during high motion. The black levels are less than stellar but certainly aren't a deal-breaker. This teev doesn't come with LG's Magic Remote, making navigation of the smart platform difficult. Still, "For the price point, this series offers an awful lot of value."
---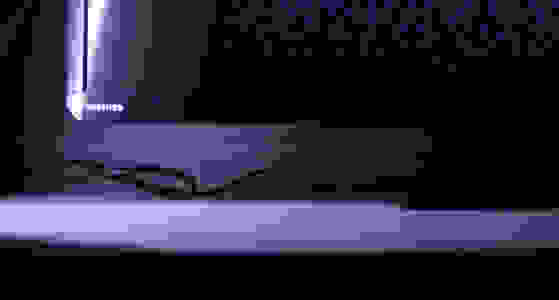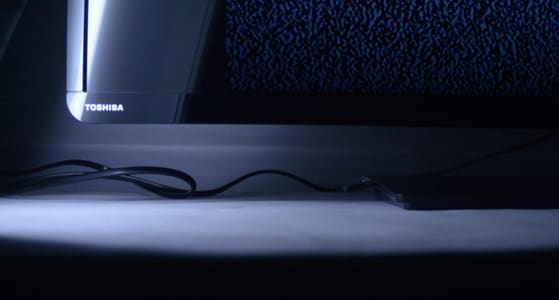 What, $1K is still too much for a television? Maybe this $499 dud will appease the penny-pincher inside you. The L1350U has no 3D, no internet, and no flashy bits. With poor color and bad motion processing, "This display is certainly not a great choice for sports lovers." If you're still insistent on picking one up, be sure to pay poor Bob Cratchit on the way back from Best Buy.
---
We're talking about what's at the bottom of the bottom of the barrel here. Anyone who doesn't think that $289.99 is too good to be true will be sorely disappointed when they pick up the LE450U: "Performance problems this visible just aren't worth the trade-off in dollars." This TV has some mean contrast levels, but fails to deliver in any other category. If you need a quick fix of Are You Being Served? and don't care about quality in the slightest, this television is for you.
---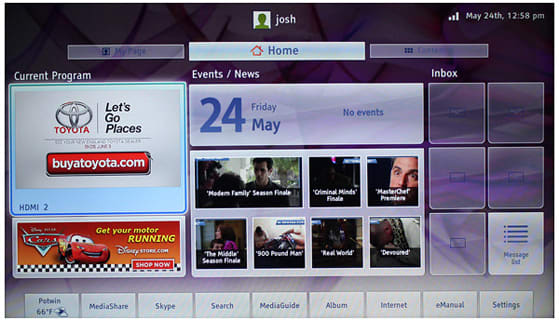 It's slow, it's clunky, and it's coming to your living room for dinner this evening. Cloud TV has all the right intentions but none of the finesse: "Cloud TV in a nutshell: unfinished, unpolished, and frustrating." Unfinished applications and terrible lag limit what could be a great smart platform.
---
There are quite a few gems on sale this week: The Vizio E552VLE is the winner of the Reviewed.com 2012 Best of Year and Editor's Choice awards, and is a steal at $649. We couldn't recommend the Viera TC-P50GT50's original hefty price tag, but Panasonic has since taken $800 off the initial cost. If you're looking for an even bigger screen, LG's 60PN6500 and Samsung's UN60EH6003 are also enjoying big price cuts. Finally, we've got the Samsung PN51E450 and the Sceptre X505BV-FHD, which we haven't reviewed yet, so your mileage may vary.