Parenting
The great Canadian back to school guide
Make sure they have what they need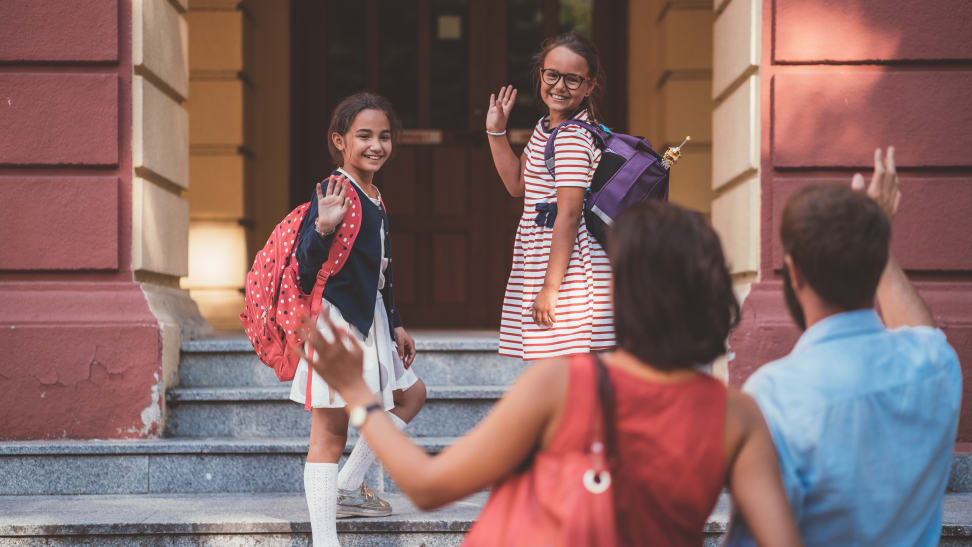 Credit: Getty Images / martin-dm
It almost seems like as quickly as summer arrives, back-to-school season is right around the corner. That means thinking about what back-to-school gear you need to stock up on, from new outfits to a backpack, tech, and more.
What items should be on your must-buy list for this upcoming school year? We've put together a nice selection for every age and every grade.
For grade-school students
1. Asus Chromebook Flip C434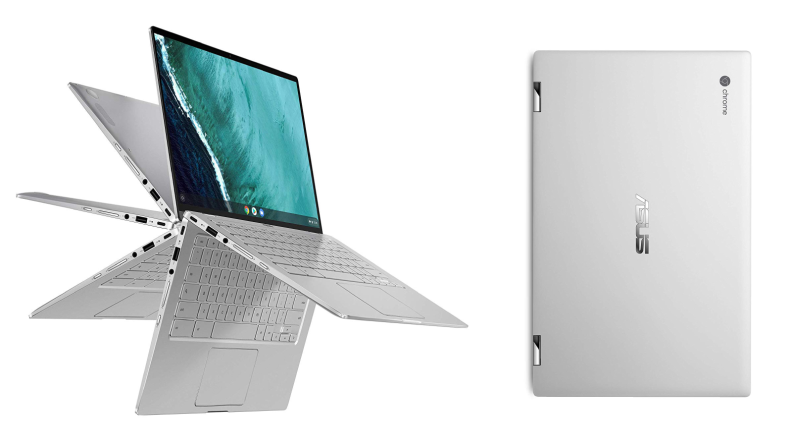 While grade-schoolers typically use laptops and desktops provided to them at their educational institution, it's never a bad idea to get them their own to continue the learning at home, particularly for the higher-level grades. A Chromebook is the ideal option, and the Asus Chromebook C434 that we named among the best we tested is a great option for young ones. It's just the right size with a 14-inch screen, and the flip design means once homework is done, they can flip it around and use the computer in tablet mode for gaming, watching videos, and more.

Get the Asus Chromebook Flip C434 from Best Buy Canada for $499.99
2. Jansport Superbreak Plus Backpack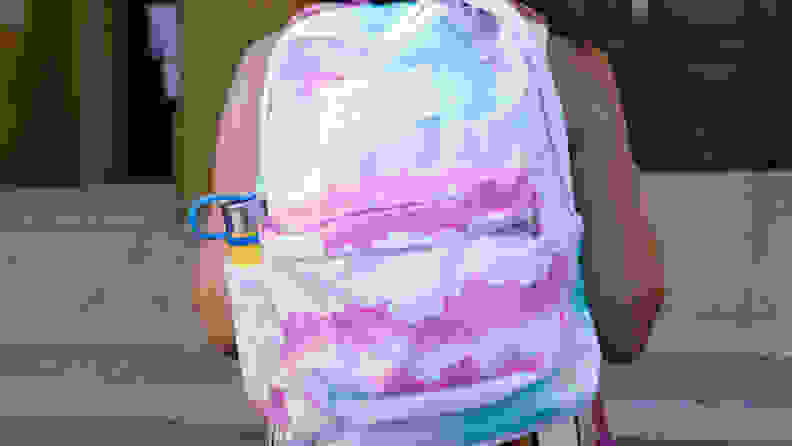 A good backpack is essential, and "school backpack" and "Jansport" have been synonymous with one another for decades. The Superbreak Plus backpack is great for young ones since it's machine washable, rugged, sturdy, and overall, according to our reviewer, the "best value backpack you can buy."

Get the Jansport Superbreak Plus backpack from Amazon Canada for $40.26
3. Yumbox Original lunch box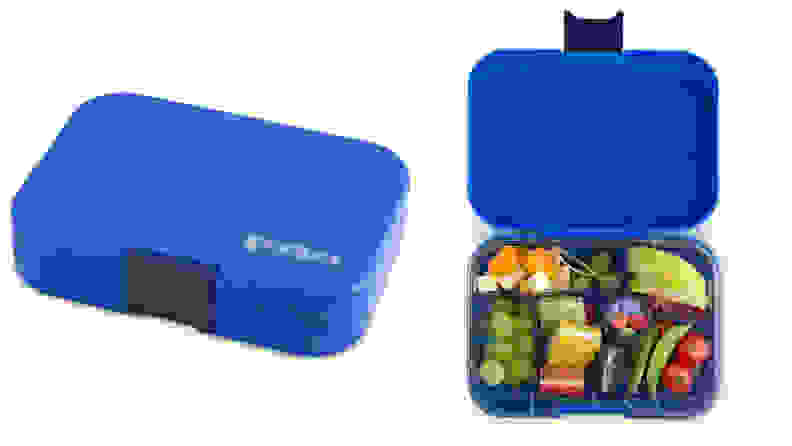 Lots of parents swear by the Yumbox as a great bento box for little kids, perfect for separating their lunch items so they can enjoy snacks, lunch, and dessert, all neatly laid out in six compact compartments. Don't forget to grab an insulated lunch bag to put it in before they pop it in their backpack.

Get the Yumbox Original from Chapters Indigo for $41.95
4. Hydro Flask water bottle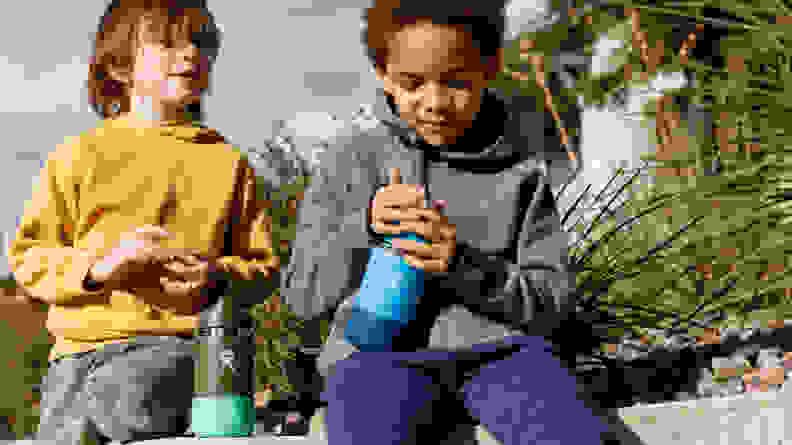 We named this water bottle the best overall for kids for several reasons. It's durable, colourful, and dishwasher safe. The flip-straw makes drinking easy for younger kids who can't navigate the wide mouth, yet it isn't so soft that kids will get into the habit of chewing on it. The loop handle is perfect for little kids to hold onto and to clip onto a backpack.

Get the Hydro Flask water bottle from Sport Chek for $44.95
5. Amazon Fire HD 8 Kids Edition tablet
It's a good idea to get the kids their own tablet they can bump and knock around, and that only offers access to age-appropriate content. The best option in this department is the Amazon Fire HD 8 Kids Edition, which gives kids access to a curated selection of fun and educational content, from books to games. Its screen is perfect for little ones at 8 inches, and parents can set parental controls to match the child's age as they grow. It comes with a thick and sturdy bumper case which is a big plus for wee ones with slippery fingers.

Get the Amazon Fire HD 8 Kids Edition tablet from Amazon Canada for $179.99
For high school students
1. HP Envy x360 laptop
When entering high school nowadays, having a solid laptop at home can make a difference when it comes to homework and research. The HP Envy x360, which we found provides the best bang for your buck, will last the whole school day, is lightweight and travel-friendly, and looks pretty sleek, too.

Get the HP Envy x360 laptop from Amazon Canada for $1,022.93
2. The North Face Youth Recon Squash backpack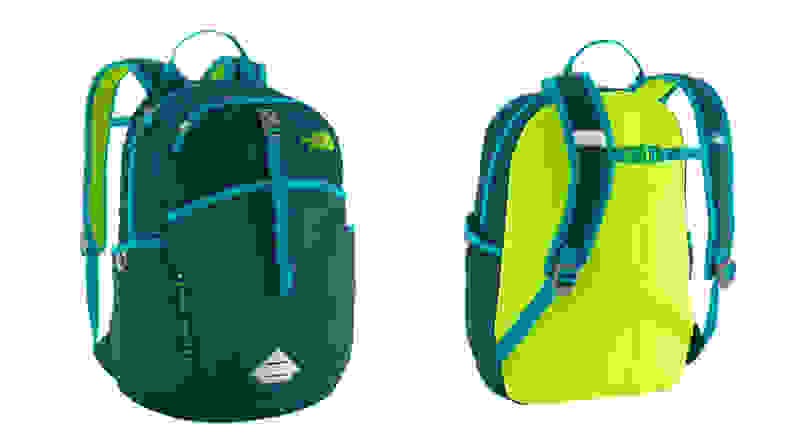 The North Face offers stylish options for high schoolers, like this backpack, which we named among the best backpacks for kids. The backpack is made from quality materials, and the reflective bike loop and mesh water bottle pockets are great for kids who ride to school, then to a buddy's house afterwards.

Get the North Face Youth Recon Squash 17L backpack from Sport Chek for $29.99
3. YETI Rambler vacuum insulated stainless steel bottle with cap
Surprise them with a fancier water bottle than they would probably have invested in themselves and one that will keep their water sufficiently cold throughout the day. This one from the popular brand is among our favourites, ideal for outdoor adventures but perfect for the high schooler who needs to stay hydrated. Even after leaving it in a hot car or on a bedside table overnight, the water inside was still as cold as an icicle!

Get the YETI Rambler 769 ml insulated bottle from Yeti for $49.99
4. Jabra Elite 85t true wireless earbuds
We're a huge fan of these earbuds, which we named among the best in the true wireless category. Ideal for high schoolers who want to listen to podcasts, watch videos, or enjoy video calls or making their own recordings, they fit perfectly in the ears, allowing for hands-free calls, music, and more. They don't come cheap but will be worth every penny.

Get the Jabra Elite 85t true wireless earbuds from Amazon Canada for $299.99
5. Mophie Powerstation PD
Most smartphones nowadays have great battery life that allows them to last all day. But as with any battery-operated device, over time, the battery isn't as efficient. What's more, high schoolers tend to have their phones with them 24/7, streaming and uploading content, gaming, and using other data-intensive apps that can drain a battery quickly. Bottom line: a portable charging bank is never a bad idea, and this one from Mophie ranks as the best overall. It features a 6,700mAh battery that can provide at least a couple of extra phone charges and even charge two devices simultaneously. The only downside: it doesn't have built-in cables. With that said, that also means you can plug in just about any cable and help charge friends' phones, too.

Get the Mophie Powerstation PD from Amazon Canada for $57.56
For college and university students
1. Apple MacBook Air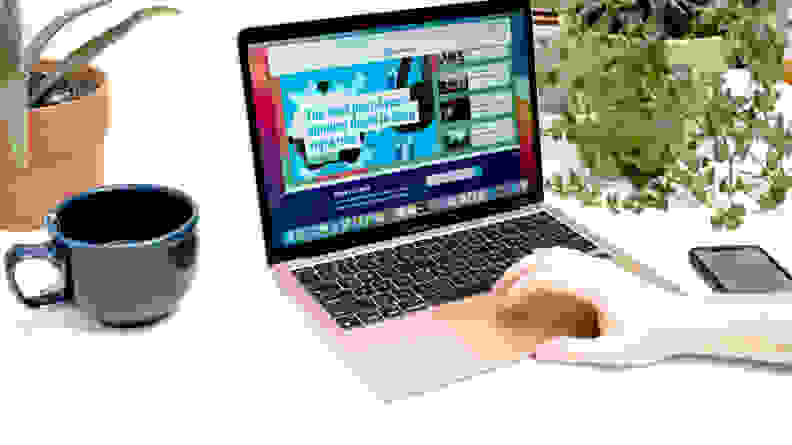 There's arguably no better computer for a college/university student than a MacBook – if they are familiar with the Apple ecosystem, that is. And the MacBook Air is not only sleek and sexy; the M1 chip, 8GB RAM, and Touch ID make it perfect for an on-the-go student. Dubbed one of the best laptops you can buy, period, and one of the best laptops Canadians can buy right now for under $1,300, it's a solid choice that you can find for a discount these days.

Get the Apple MacBook Air (2020) for Best Buy Canada for $1,299.99
2. Breville BREBWM520XL "The No Mess" waffle iron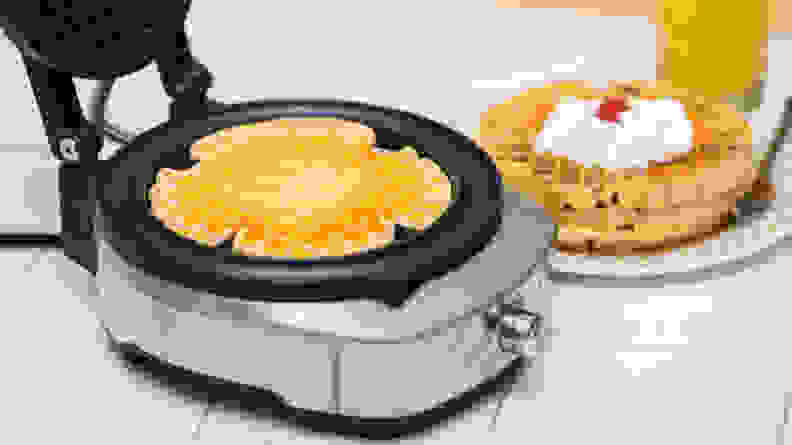 When you're in college or university, particularly while living in a dorm or student housing, chances are your meals consist of take-out pizza and ramen noodles. But every once in a while, you want to indulge. An affordable way to do that is with a waffle maker for making the delicious treat for Sunday breakfast or a midnight snack. As we found in our review, students will love the moat that catches run-off batter, making it easy to clean. It latches together to be stored upright is a bonus any student with minimal counter space will appreciate.


Get the Breville BREBWM520XL "The No Mess" waffle iron from Canadian Tire for $199.99
3. Ninja Foodi Digital air fry oven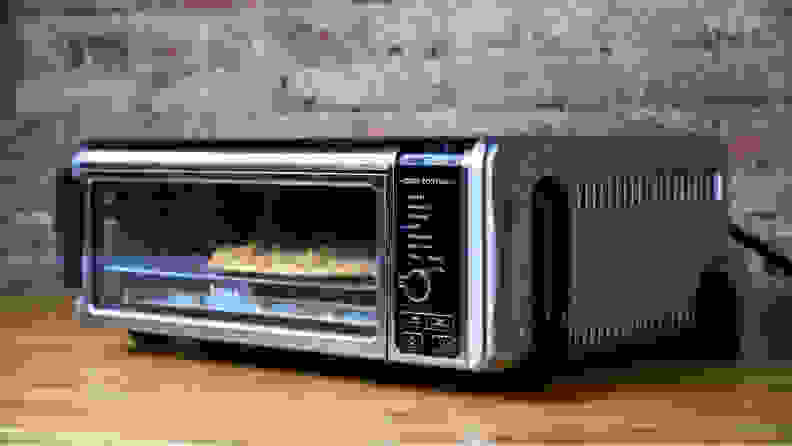 Another small kitchen appliance that will make quick and affordable meals a breeze, the Ninja Foodi Digital air fry oven is a combination air fryer and toaster oven that accomplishes both tasks equally well. This highly rated appliance can help you save space and make everything from frozen pizzas and chicken nuggets to toast in a flash.

Get the Ninja Foodi Digital air fry oven from Amazon Canada for $219.98
4. Incase Icon backpack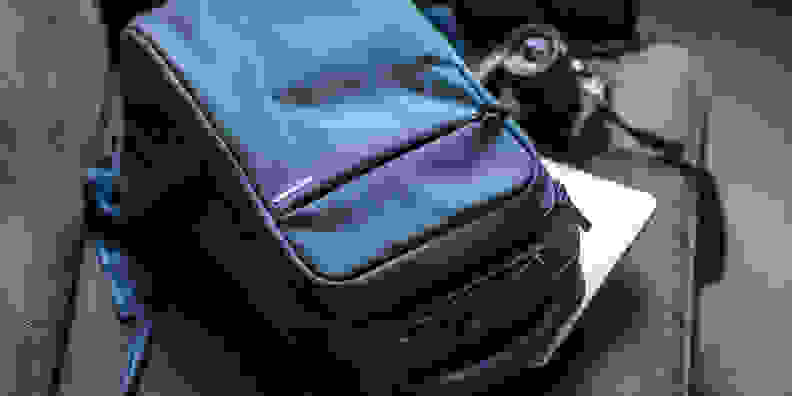 Yes, it's expensive. But when you're talking about carrying around expensive electronics, from a laptop to a tablet, Bluetooth keyboard, headphones, portable charger, and more, you want a backpack that you can trust. The Incase Icon, which we named the best backpack for toting around electronics (and books), is great for travel and day-to-day walking around campus.


Get the Incase Icon backpack from Amazon Canada for $279.95
5. Amazon Echo Dot 4th Gen smart speaker with clock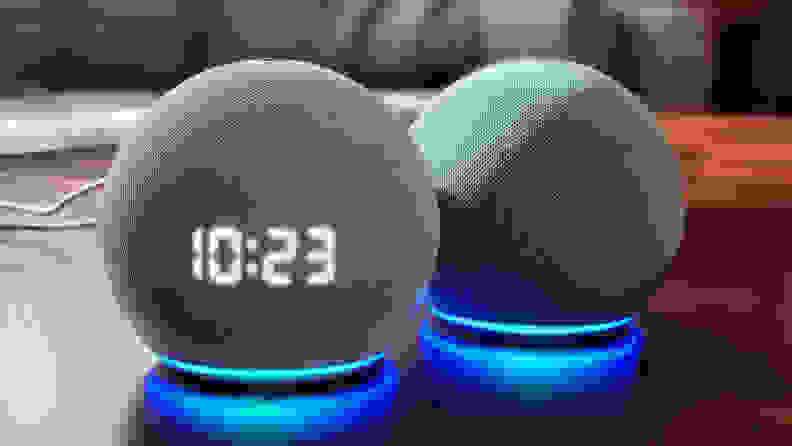 There's nothing worse than sleeping in after pulling an all-nighter studying, only to miss an important exam or having to rush out the door without having your essential coffee or time to decompress before putting pencil to paper. A smart speaker like this one, which we called a "formidable entry-level smart speaker in just about every regard," can be set to wake you up with your favourite playlist and displays the time. Plus, it can be a perfect study companion, playing background music, helping you check your calendar of classes, and providing quick answers thanks to the Alexa voice assistant.

Get the Amazon Echo Dot 4th Gen smart speaker from Amazon Canada for $79.99
The product experts at Reviewed have all your shopping needs covered. Visit Reviewed Canada for all the latest reviews, recommendations, buying guides, and coverage of all the best products available in Canada.
Prices were accurate at the time this article was published but may change over time.