Kitchen & Cooking
The Best Electric Can Openers
Don't have Popeye strength? Let these electric openers handle the hard stuff for you.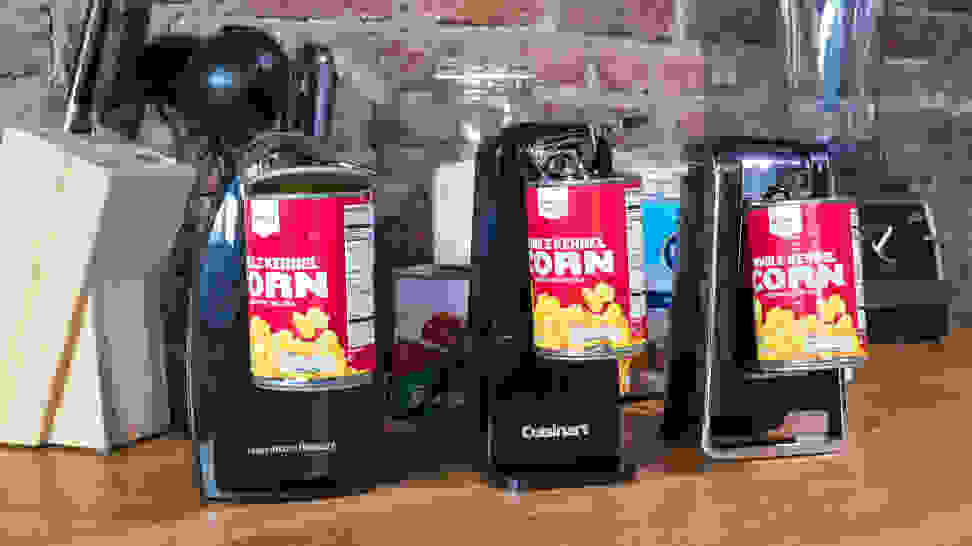 Credit: Reviewed / Jackson Ruckar
If you regularly use canned food in your recipes, you need an electric can opener in your kitchen. Electric can openers are slim, stylish, and heavy-duty—the grown-up cousins of their manual counterparts. They take the labor out of a task that is tedious for some and borderline impossible for individuals who have issues using their hands, or seniors with arthritis. This is important since not all cans have a pop top!
We chose five popular electric can openers and put them to the test by opening cans of all sizes, evaluating for speed, safety, and stability, among other factors. Our clear winner was the easy-to-use Cuisinart CCO-50BKN Deluxe Electric Can Opener (available at Amazon for $16.19), which scored higher across the board than nearly all other electric and manual openers we tested. The Cuisinart easily attached to the can and cut through the metal of every can we gave it. The can opener even managed to stay upright while latched onto a 48-ounce can of chicken broth. Some will say it's physics, but I think it might be magic.
These are the best electric can openers we tested ranked, in order:
Cuisinart CCO-50BKN Deluxe Electric Can Opener
Hamilton Beach 76380Z Classic Chrome Heavyweight Can Opener
Oster FPSTCN1300 Electric Can Opener
Hamilton Beach 76607ZA Smooth Touch Can Opener
Proctor Silex Plus 76370P Extra-Tall Can Opener
Best Overall
Cuisinart CCO-50BKN Deluxe Can Opener
The Cuisinart CCO-50BKN handled every can we threw at it (not literally) with grace and poise. The opener's simple lever and sharp, precise blade pierced cans in the right spot every time, while its magnet and spurs held on tight throughout the quick duration of the opening process. There was no need to hold on to the lever—the Cuisinart did all the work and knew when to stop. After one full rotation, the lid popped off cleanly without splattering liquid, which made me (and my clothes) happy.
What really sets the Cuisinart apart from the competition is in the design of its casing. The opener is narrower and taller than most other models we tested, and while that sounds like a recipe for tipping over and spilling cans, the protruding lip on its base kept it upright even while opening a 48-ounce can of chicken broth. Three of the four other electric openers we tested were either not tall enough or stable enough to open a can of this size and volume.
Our only criticisms of this can opener are ones we have of most electric models—it's large, difficult to store, and has plastic parts that look likely to break in time. Most manual openers will last you longer, but if you need an electric opener that will get the job done, this Cuisinart is your best bet for an automatic can opener.
Pros
Strong magnet and spurs that don't drop cans

Stable base

Automatic stop lever
Cons
Not very durable

Produces sharp edges
How We Tested
The Tester
I'm Cassidy Olsen, and I'm the food and kitchen writer here at Reviewed. While I like to use fresh foods as often as possible in my home kitchen, you can't beat the price and convenience of canned goods. A crunchy tuna fish sandwich is one of my favorite lunches (sorry, haters!) and I've encountered some truly awful can openers in my pursuit of this meal, so I was excited to get to the bottom of which opener I should buy for my new apartment. I didn't grow up using electric openers, so they weren't as intuitive to use for me as they might be to others, and I took that into consideration throughout testing.
The Tests
We tested these electric openers alongside manual openers and ran them through the same can-opening obstacle course—with one exception. While we used all openers on three types of cans of different shapes and sizes, electric openers were given an additional, 48-ounce can of chicken broth to open, which helped us measure how likely they were to tip or spill when dealing with immense volumes.
We timed how long each opener took to open each can and took into consideration the ease and result of the process as a whole. Did the opener stay attached to the can's edges? Did it know when to stop on its own? Did it need to be manually pressed the entire time, or just once? Did it splatter the can's contents after one full rotation? I suffered through smelling a combination of tuna fish and tomato sauce for weeks to get to the bottom of these questions.
What You Should Know About Electric Can Openers
Traditional or Safety?
Traditional can openers—the ones you're probably best acquainted with—attach to a can's rim and pierce the lid from the top. When a traditional can opener removes the lid from a can, the lid tends to be left with sharp edges. On the other hand, safety openers allow the blade to cut through the side of a can near the top, resulting in the smooth separation of the can into two pieces with flat, even edges. Because cans have thinner lids than sides, traditional openers have to do less work than their side cut, safety counterparts and are generally more efficient and durable.
While we tested five popular manual safety openers, we didn't feel the need to test as many electric safety openers. Why? The nature of electric openers makes the "safety" aspect a lot less relevant, because you aren't handling openers directly and, thanks to the magnetized heads of nearly all electric openers, you don't need to fish any lids out of cans.
While some may still prefer safety openers for producing even, clean lids free of jagged edges, we found that electric safety openers run the risk of producing small metal slivers that can fall into cans, a hazard that was reported in multiple Amazon reviews of the Hamilton Beach Smooth Touch Can Opener. This occurs when users don't remove their hand from the lever at the right moment, allowing the opener to go around the can for more than one full rotation.
If your pet tries to get into your trash and lick cans clean, your child often helps you make dinner, or you just have health concerns about any potential nicks, we recommend choosing a manual safety can opener over an electric one to avoid these issues.
What About Battery Operated Can Openers?
It's possible to pick up a battery-powered electric can opener, but we don't like them. A cordless battery-operated can opener, fueled by a pair of AA batteries or similar cells, can't match the cutting ability of a can opener that gets plugged into a wall socket, like the ones in this guide.
---
Other Electric Can Openers We Tested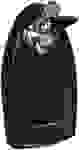 Hamilton Beach 76380Z
This traditional electric opener from Hamilton Beach is a stouter, curvier version of the Cuisinart, with an all-metal cutting unit that removes for easy washing. In our tests, it gripped cans easily and stay attached throughout their rotation. There was no need to hold the lever down, and like the rest of the electric models, it comes with a standard knife sharpener attached.
While it's stout size makes it appear more stable than the Cuisinart, this Hamilton Beach couldn't handle the size of the largest can we gave it without tipping forward. A few inches in height and a larger base lip might solve this problem, but as is, it simply appears to be a less versatile version of the Cuisinart.
Pros
Strong and mostly stable

Automatic stop lever
Cons
Produces sharp edges

Can't handle XL-sized cans
Oster FPSTCN1300
With its stainless-steel finish, this Oster looks more stylish and expensive than most of the competition. Unfortunately, it doesn't have the build quality to back that up. While the Oster was the only other product stable and tall enough to handle a 48-ounce can without tipping, its many plastic elements that fix the magnet and blade to the opener's base look flimsy and likely to break, a theory that is supported by many of the product's Amazon reviews.
It sped through opening cans of all sizes and didn't have trouble attaching or staying put, but it often made a mess of the job, tearing up the edges of paper labels on cans into confetti and spraying a bit of the can's contents around when the lids popped off. I was disappointed—the Oster can certainly get the job done, but not cleanly and probably not for very long.
Pros
Handles XL-sized cans

Fast

Strong grip on cans
Cons
Not very durable

Splatters food and shreds labels as it turns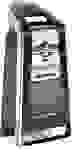 Hamilton Beach 76607
The only electric safety opener we tested, the Hamilton Beach Smooth Touch has everything going for it on the surface—sleek black-and-chrome exterior, all-metal cutting unit with no plastic parts to damage, and a substantial weight that screams "quality product." While it easily opened most cans without struggling, dropping or splattering of any kind, it was no match for the 48-ounce chicken broth (as with other openers, it has no protruding lip at the base to help it stay balanced). Unlike other electric openers we tested, this Hamilton Beach also made you manually press down on the opener's lever the entire time it was in use.
Additionally, the "safety" aspect of the opener may not be so safe for everyone after all. Because the Smooth Touch can't sense when one full rotation is complete the way that automatic, hands-free traditional openers can, it will continue moving around the can until you remove your hand from the lever. If this happens, it can lead to the production of small metal slivers. Multiple Amazon reviewers mention finding these slivers in their food, and in testing we were able to reproduce their claims by letting the opener continue going around past one full rotation.
While this is against the manufacturer's recommendation, it can be difficult to tell visually when one full rotation is complete, and it's very reasonable to assume not everyone is paying that close attention to their can openers. The manual says that you should stop pressing down on the lever when the sound of the opener goes up a pitch, but this is limiting for those who are hearing impaired or, again, not paying close attention. We don't think this level of commitment should be necessary just to open a can of food without consuming metal slivers.
Pros
Produces safe edges

Stylish, attractive design

Good grip on cans
Cons
No automatic stop

Can't handle XL-sized cans

Produces metal slivers after one full rotation
avoid
Proctor Silex Plus 76370P
Last and certainly least is the Proctor Silex Extra-Tall Can Opener. Despite the name, this opener was still not tall or stable enough to handle the 48-ounce broth can—or almost any can, really. We found our specific opener to be very difficult to use, as it was almost impossible to latch cans onto the opener in the right place. When we finally did get a can latched on, the opener began cutting too far into the can and dropping it halfway through.
We tried angling, tilting, forcing, and wiggling cans around, but still never achieved one good rotation. It appears the blade and the gear that turns the can sit too far apart to grip the can precisely. Additionally, many Amazon reviews report the can opener failing after a number of uses. We've contacted the manufacturer to get to the bottom of the issue, but for now, we recommend avoiding this product.
Cons
Very poor grip on cans

Tips over

Not durable
More Articles You Might Enjoy
Up next
Get Reviewed email alerts.
Sign up for our newsletter to get real advice from real experts.