Kitchen & Cooking
These 7 home design trends will be everywhere in 2019
We're obsessed, and you will be, too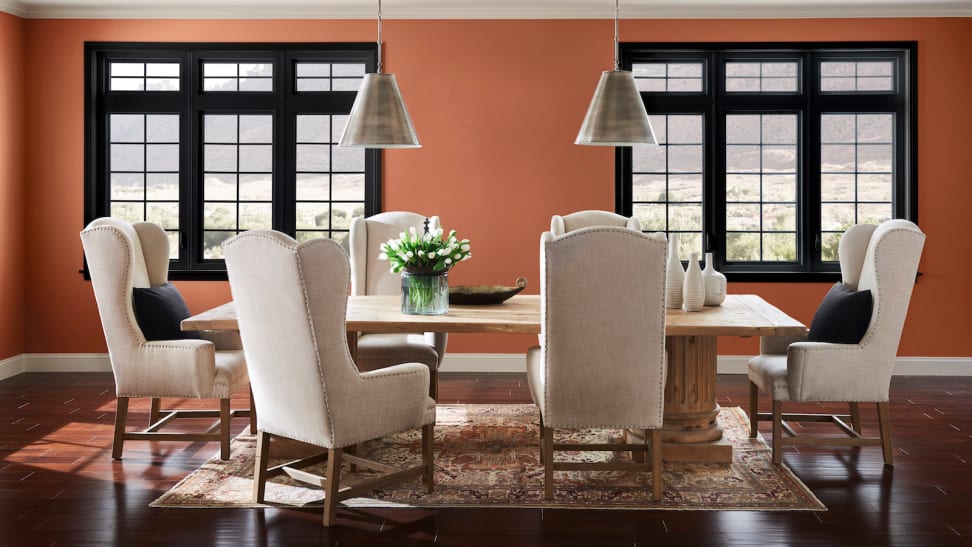 Credit: Sherwin-Williams
Home design trends keep changing, but let's face it, it's fun to have an excuse to freshen things up. After a tough day at work, we all want to come home to a place that makes us happy and helps us disconnect. So, to find our favorite looks, we follow celebrity designers on Instagram, browse mood boards on Pinterest, or copy styles from TV design shows.
Watch out for fads—talking to you, barn doors—but don't be afraid to try some new decor in 2019. Update your kitchen, your bedroom, or any room in the house.

If you're ready to jump into the latest trends, here's where to start. These designs will be everywhere in 2019.
1. These colors from nature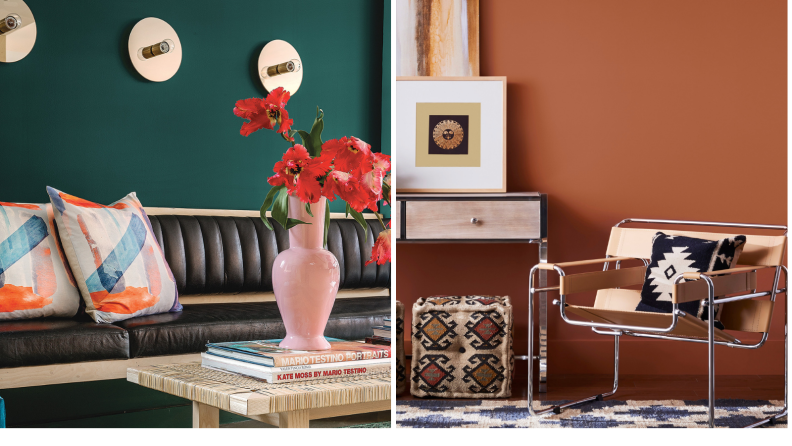 We enjoy our relationship with the natural world, and we're not about to leave it outdoors. We're bringing nature into our homes. The 2019 colors of the year reflect that. We can paint our walls in earthy shades, like dark greens and coppery browns. Paint is an easy update, and a welcome change from plain vanilla.
2. A two-tone kitchen for sweeter meal prep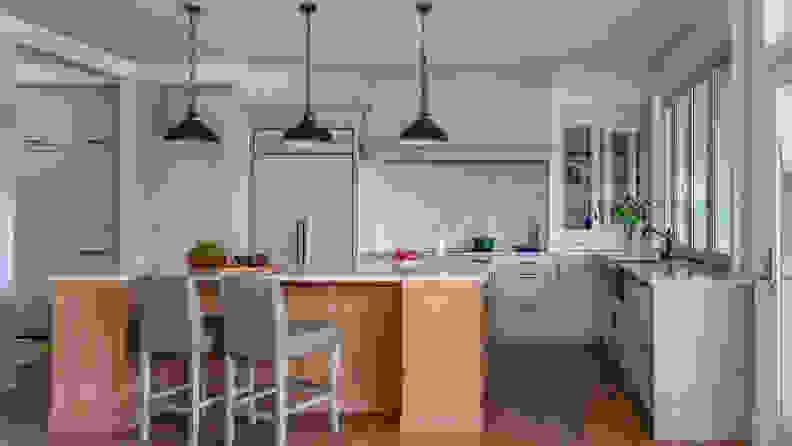 Whether we choose a tuxedo kitchen in black and white, or introduce some warm wood into a white meal prep space, our 2019 kitchens can look more delicious than ever.
3. These subway tile alternatives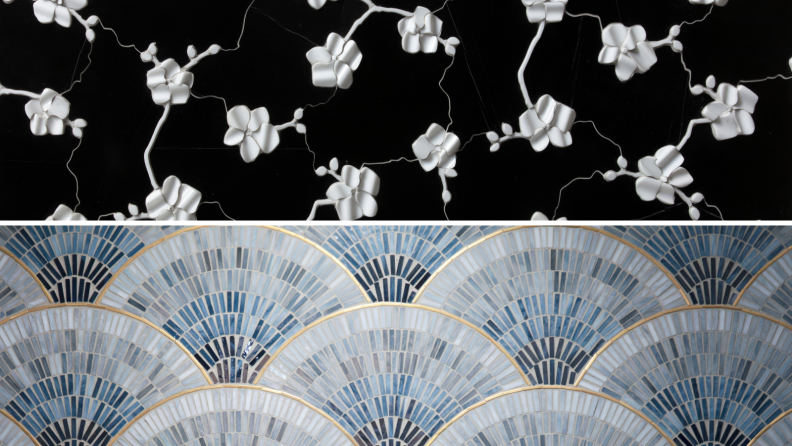 Yes, subway tile is a classic and always will be. But don't rule out newer tile styles to add pattern and texture. The latest tiles can be made of more that one material, with amazing stone and metal combinations. If a bathroom reno is in the plan for 2019, there are beautiful tile designs available at every price point.
4. The big picture accessory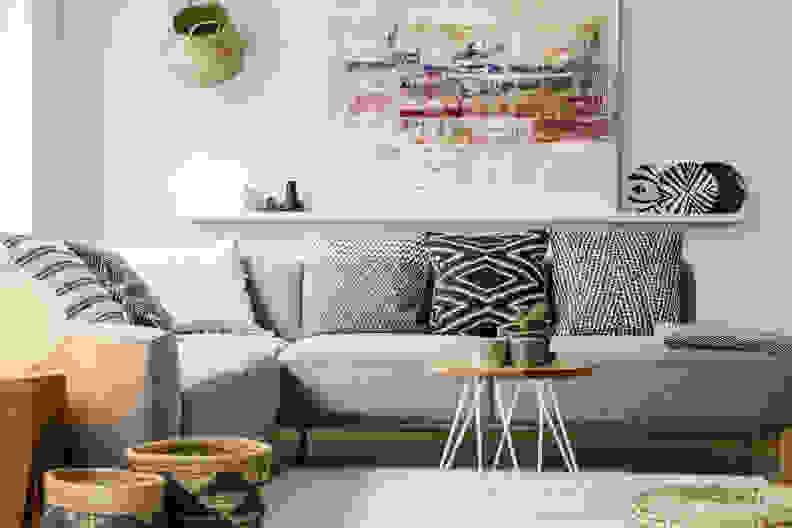 Take down that fussy gallery wall and replace all those little pictures with one great big piece of art. This is the year to choose art we love, and seriously, it's fine if the painting doesn't match the couch.
5. Some classic terrazzo
With chips of marble, quartz, granite, and glass, terrazzo always looks interesting. It's been around literally forever, was popular in the seventies, and it's back big time in 2019. According to Pinterest, saves for terrazzo are up 316%. And terrazzo is coming up from the floor, and onto the walls and ceilings.
6. The new black windows
Black window frames are controversial, but they're trending for 2019. Black windows really pop against gray or white walls. They work best where privacy isn't an issue—don't install windows like these only to cover them with curtains.
7. A curvy, shapely sofa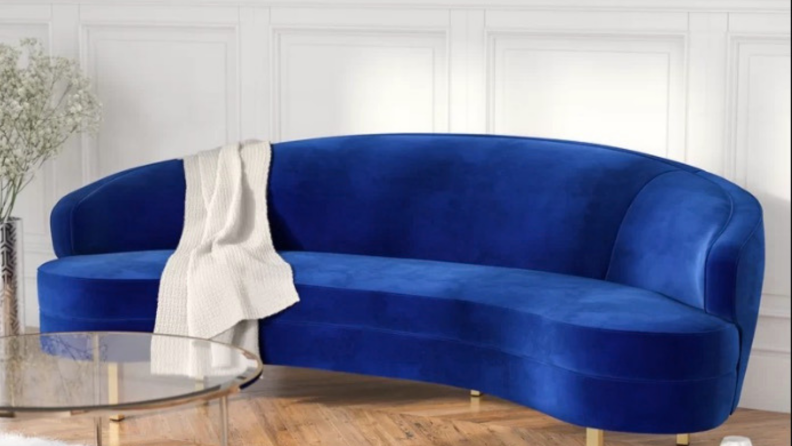 Furniture is developing curves, bringing a modern vibe to our living rooms. In 2019, couches have rounded edges. Were those boxy sectionals ever this luxe? Not likely.
Read more: How to integrate black stainless steel into your kitchen