If you entertain often, you know that the process starts as soon as you walk into your house with bags of gourmet groceries. Once you get home, your first-rate appliances become your sous chefs. No, they won't all slice veggies for you, but high-end appliances will help you become a better cook and better entertainer, with their superior features.
Luxury appliances keep your groceries as fresh as the day you bought them, cook more food in record time, make you a barista in your own kitchen, and clean and dry dishes and glasses perfectly when the party's over. Plus, with their stunning fits and finishes, premium appliances look gorgeous while they're doing all the hard work.
Here are some of the ways luxe appliances can help you take your entertaining to the next level.
1. Cooling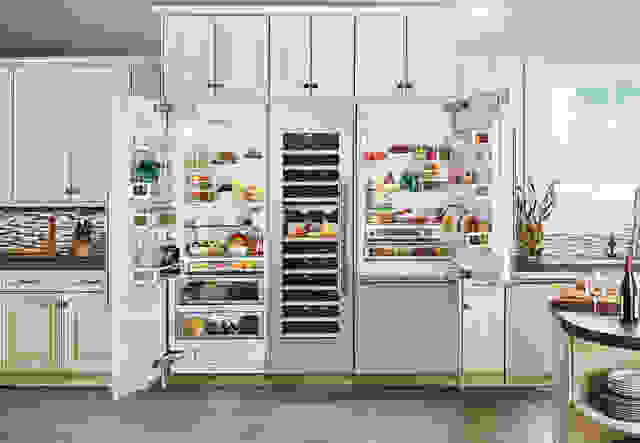 The best parties begin with great refrigerators, keeping food and wine at their ideal temperature and humidity. A fine refrigerator gives you precise control over the chilled environment, and maintains a consistent, safe temperature to keep food fresher, longer.
A premium refrigerator offers flexible storage, with shelves that fold or slide, and multiple bins for every kind of provision. Some make space for wine bottles, and delicate produce. High-end refrigerators can give you a hands-free interior view with transparent doors or built-in cameras. This ensures that you'll always know what you have on hand.
And don't forget about ice. A fridge with an excellent icemaker can save the evening, or at least, the cocktail hour.

2. Chopping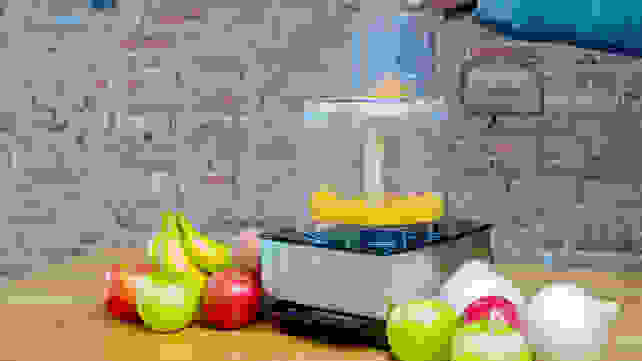 An awesome food processor can cut your prep time significantly. Don't be afraid to pay more for top-notch performance. Our favorite food processor is a champ at chopping onions, slicing tomatoes, mincing parsley, grinding almonds, and julienning potatoes. It can also knead pizza dough like a boss. Once the prep work is done, you can wash the parts in the dishwasher. Win!
3. Cooking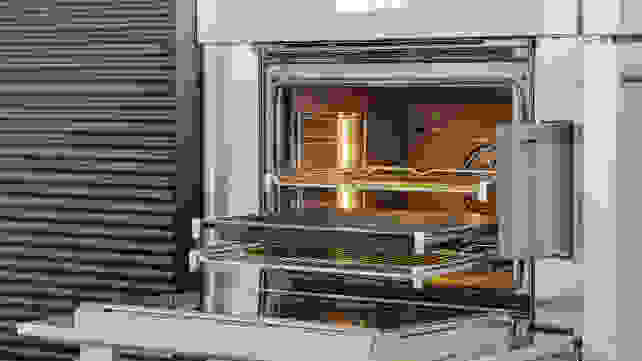 Owning a luxury cooking appliance allows your culinary talent to shine. Welcome to induction cooking, where boiling is up to twice as fast as on a conventional cooktop, and a low-and-slow simmer can be a revelation. Induction is safer, because you can't scald your hand. Only a magnetic metal pan can heat up, cooking the food directly. Some induction cooktops use sensors to move the power when you move the pan.
If you have a steam oven, by now, it has probably become your right hand in the kitchen. In addition to steaming, it can defrost, proof dough, bake, and reheat (your after-party secret for the leftovers.)
4. Coffee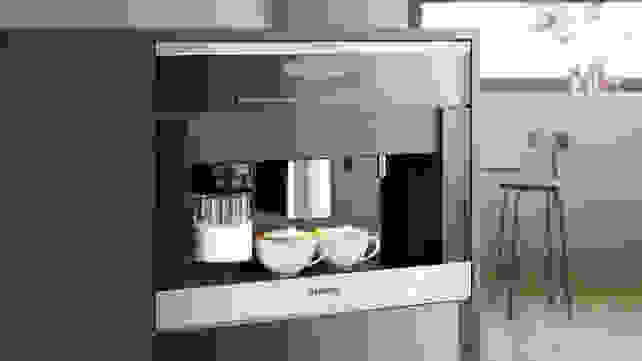 No dinner party is complete without coffee, and if you want to be a star entertainer, you offer espresso. Yes, a built-in system for coffee, like this one from Miele, is pricey. But it can provide an elevated coffee adventure on the daily. Espresso, cappuccino, latte—no problem. It's as easy to use as a Keurig, but makes an infinitely better, personalized cup for each person.
5. Clean up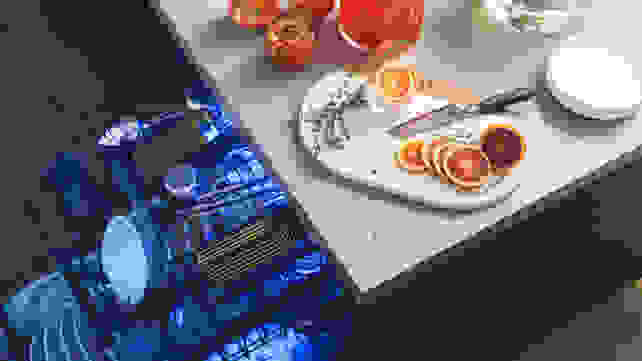 A high-end dishwasher automatically makes you a better host, since it runs quietly enough to allow normal conversation while it's operating. That means even if your living space rocks the open floorplan, you can clean dishes and glasses during the party. No matter how many your guests use, you won't run out.
The dishwasher's third rack has changed from a nice-to-have to a must-have. It may take a tad longer to load silverware than with a cutlery basket, but unloading—that's a cinch.
Another useful feature, adjustable racks, allow you change the rack height. You could, for example, wash tall pots and charger plates on the bottom rack, so forget about hand-washing.
6. Conclusion
Luxury appliances empower you to throw the best parties in the neighborhood, and increase your versatility and creativity, concocting everything from celebrations to everyday meals. If entertaining is what brings you joy, premium appliances give you the tools to bring it on.
Our editors review and recommend products to help you buy the stuff you need. If you make a purchase by clicking one of our links, we may earn a small share of the revenue. Our picks and opinions are independent from any business incentives.