Kitchen & Cooking
Is it really worth it to make your own sushi at home?
We tried to replace takeout—here's what happened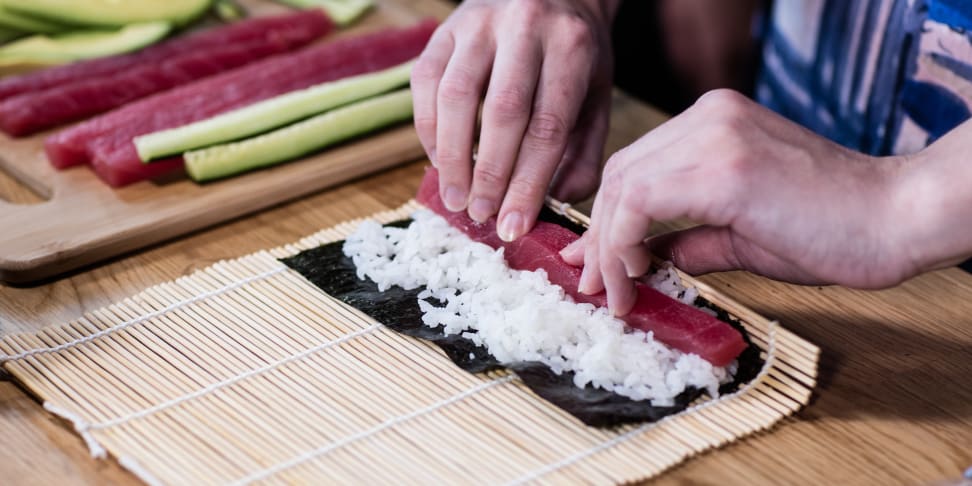 Credit: Reviewed.com / Jackson Ruckar
I love to cook, but some foods are just better made by the professionals. A typically frugal gal, I'll gladly shell out for things like Indian food and sushi because they take a lot of ingredients, tools, finesse, and time to make.
That being said, my frequent sushi habit is putting a painful dent in my wallet. I figure I'm averaging sushi twice a week, and even if I just get a couple basic rolls, that often adds up to about $30/week after delivery and tip, which is $1,560 a year. I have a problem.
In evaluating my life choices and poor budgeting, I considered this: What if I learned to make my own sushi at home? Would it be worth the time, money, and energy? To see, we decided to recreate my typical order—a California roll and a tuna roll—at home.
Let's do the math:
Repeat investments
For a specialty meal like sushi, you are first going to have to make some equipment investments. While a sushi rolling kit will only be utilized while actually making sushi, items like a quality knife and a rice cooker can be used in a variety of meals and can help enhance your experience in the kitchen.
Sushi rolling kit (2 bamboo mats and 2 rice spreaders)— $9.99
Wooden rice mixing bowl— $24.70
Serving set (2 plates, 2 soy sauce dishes, 2 sets of chopsticks)— $29.95
Rice cooker— $29.92
Good, sharp knife— $149.94
Total: $244.50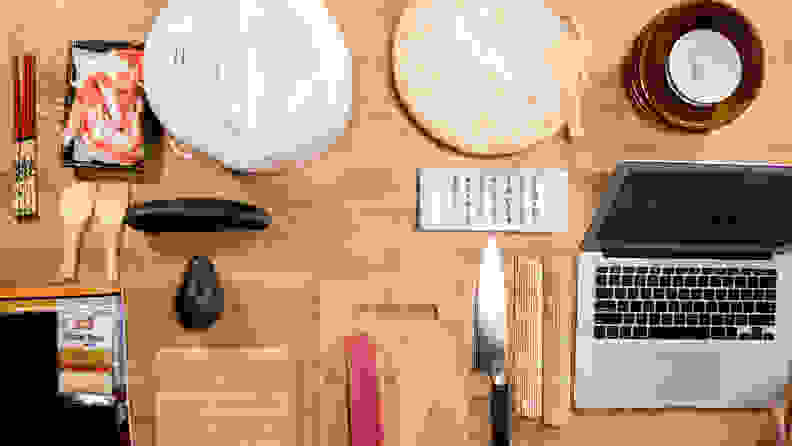 Ingredients
Again, some of these ingredients are wildly specific to sushi, while others like soy sauce and sesame seeds can be utilized over and over in the kitchen. Hopefully, having these ingredients on hand will prevent you from immediately going to dial your favorite takeout place and will instead make you want to roll up your sleeves and get cooking.
Sushi rice— $12.50
Nori sheets— $13.95
Sushi-grade tuna— $11.21, locally
Imitation crab— $3.59, locally
Cucumber— $.79
Avocado— $1.67
Pickled ginger— $6.59
Wasabi— $4.60
Soy sauce— $1.89
Rice vinegar— $3.99
Sesame seeds— $3.47
Total: $64.25
How to roll out sushi
First, I'll start by saying that it is imperative to have a sharp knife for making sushi. You will certainly crush your delicate sushi rice and ingredients if you don't, upping your frustration and wasted time. Also, having a rice cooker on hand will be wildly helpful, since all you have to do is properly measure everything and then let the cooker do the work for you.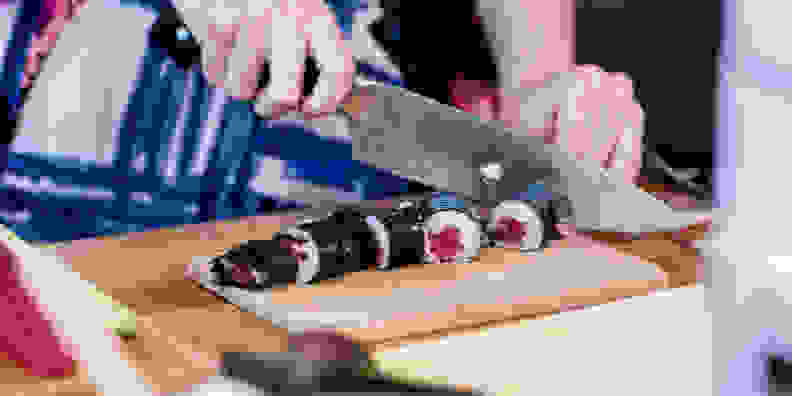 The actual making of the sushi was, as expected, quite the process. While we waited for the rice to cook, we prepped and sliced our cucumbers, avocado, and fish. Then, we seasoned the rice and waited for it to cool enough to handle.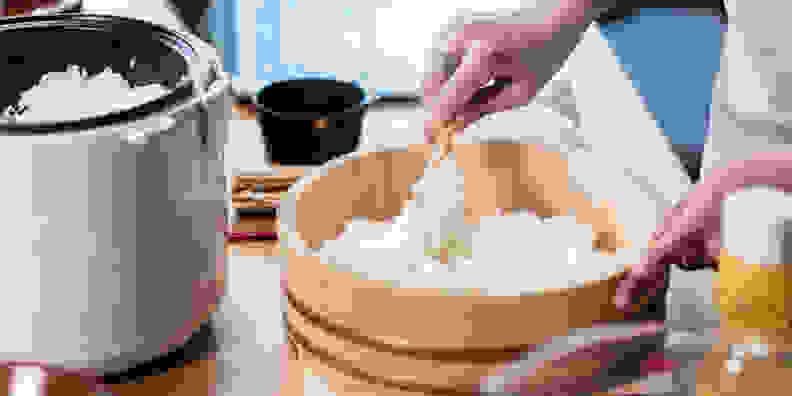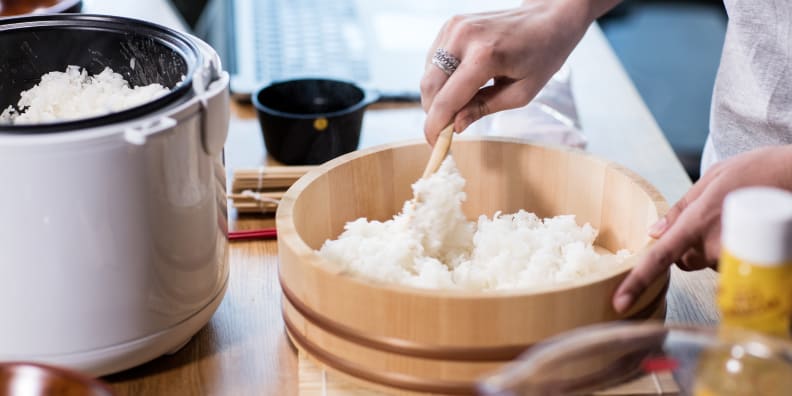 Spreading the rice was the most challenging part. It's impossibly sticky is very difficult to work into an even layer. You wind up with as much on your fingers as you do on the bamboo mat.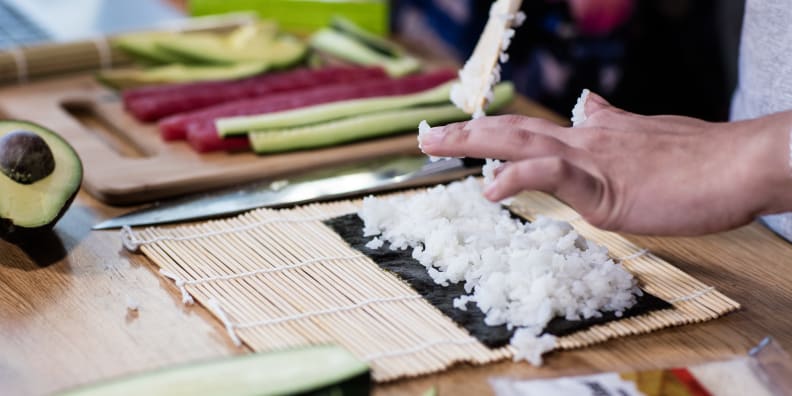 Rolling the ingredients into a neat tube is also pretty difficult, but admittedly became easier with practice. It's also difficult to utilize all of your ingredients, and you wind up with scraps of vegetables and fish.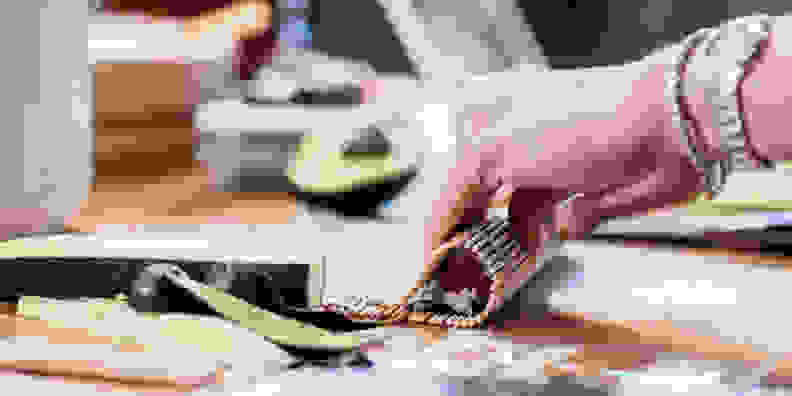 We took our remaining ingredients and piled them into bowls for a poké lunch the next day. Had I done this at home and not in an office of hungry writers, though, I'd've wasted a lot of high-quality fish and vegetables.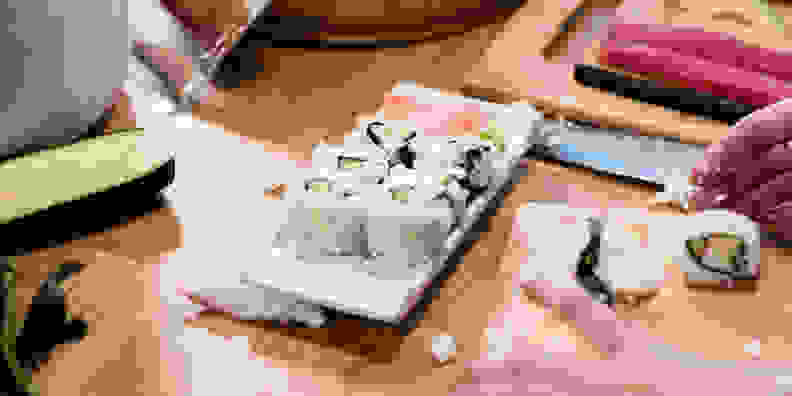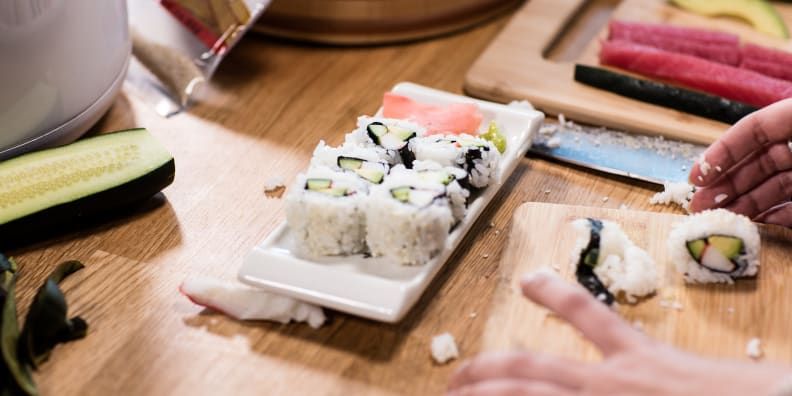 All said and done, it took us 3 hours to prepare and roll the sushi and clean up our mess. That's quite a difference from the 20-60 minutes it takes me to order, retrieve, and ingest two rolls from my neighborhood spot.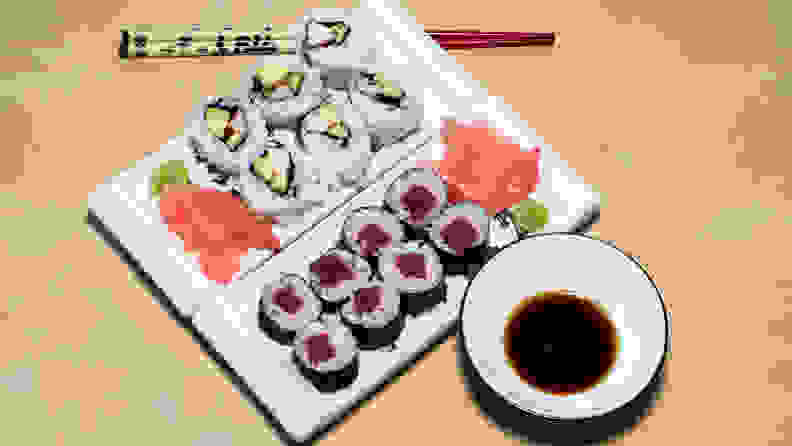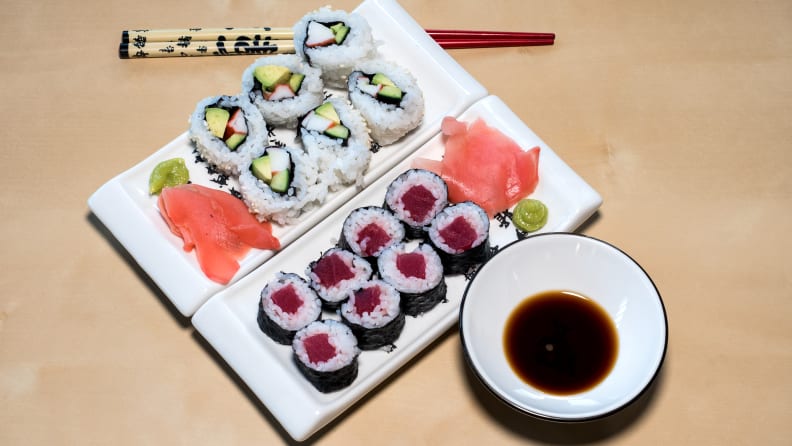 Is it worth it?
I wouldn't say making sushi is easy to do, but I will say I was surprised at how professional our results appeared: I didn't expect to master the rolling as quickly as we did. As far as the flavor, it tasted good, but definitely not as delicious as when a professional makes it with top-quality ingredients and speed.
I doubt I'll adopt this in my weekly routine, because I typically order sushi when I'm ravenous and desperate for something quick, filling and relatively healthful. I don't have the patience or stamina to invest 3 hours into a weeknight dinner.
So alas, my takeout habit will persist. Sorry wallet. However, I would definitely consider sushi-ing as an activity to do with friends on a night in—a more delicious game night with doggie bags.