Dishwashers
8 Spring Cleaning Steps You Can't Afford to Skip
Grass is growing, birds are chirping, and chores are piling up.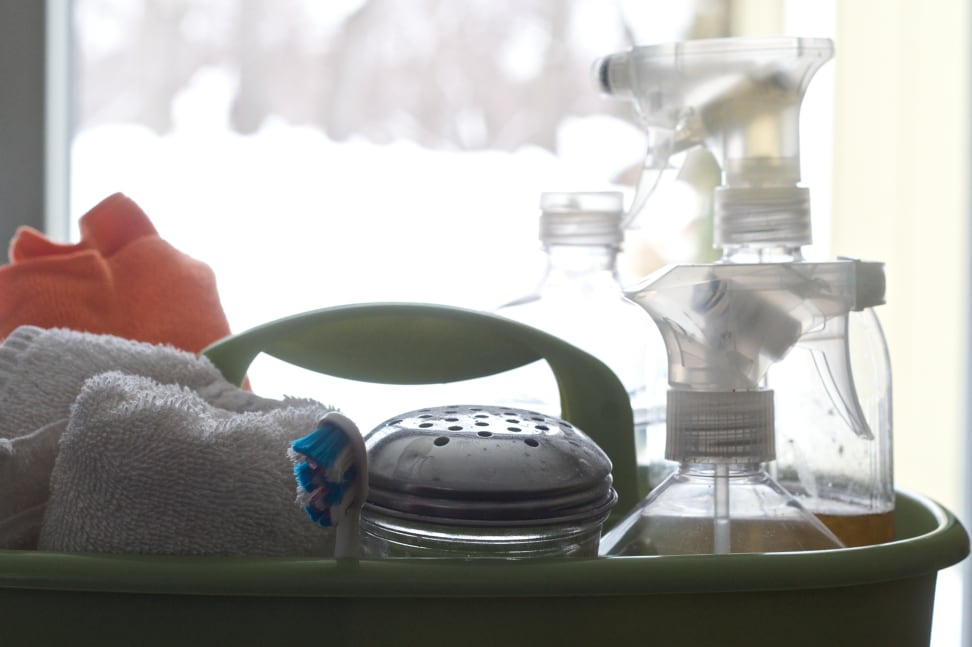 Credit: Flickr user "chiotsrun"
Editor's Note
This article was originally published on March 5, 2014.
April 15, 2016
Spring cleaning: It's a to-do list so ominous they named a season after it. But whether you see spring cleaning as an opportunity or an eternity, there's a right way to do it, and a wrong way. Reviewed.com is here to help.
Generally speaking, your goal is to first throw out unnecessary junk, then clean your house from top to bottom. The order is key: All that junk-throwing is going to kick up dust. And when you start cleaning, gravity is going to pull dirt down toward the floor. So remember, throw out the junk, then go top to bottom.
Closet Cleaning
Whether it's in closets, drawers, desks, sheds, or anywhere else, Americans seem to keep an absolutely illogical amount of stuff inside their homes. There are—broadly—two reasons for this: Either the mountain of stuff has grown to heights that seem impossible to ever clear out, or the items themselves carry an emotional attachment.
If the former is true, we recommend making a list of all the storage areas that need cleaning, and then proceeding down the list in reverse order of how severely packed each place is. Cross off some early wins, and you'll probably be inspired to finish the rest.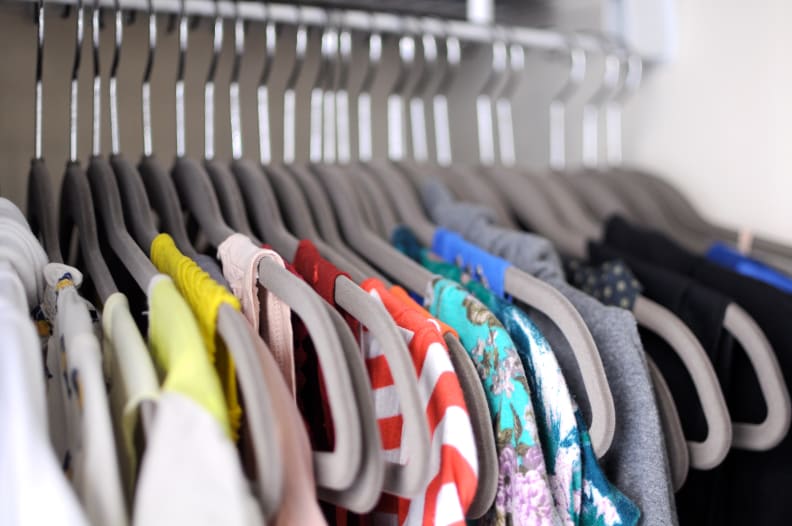 If the latter is true, we'll be real: We're not asking you to throw away important heirlooms, but you should remember that your memories are not your stuff.
Old toys that you barely remember? Moth-eaten clothes you haven't worn in years? Getting rid of them doesn't erase the memories you have with these objects. Plus, they'd probably get far more use at the donation counter of your local Goodwill. If you're really attached, take pictures—or give the more special and useful items away as gifts.
De-junking can also be a freeing experience. It's hard to explain, but reducing physical possessions makes one feel more nimble, and less weighed down. Without all that stuff, you can go anywhere and be anything you want, without fear of leaving anything behind. It's sort of like "packing light" for a trip, except the trip is life. Deep, huh?
Gutters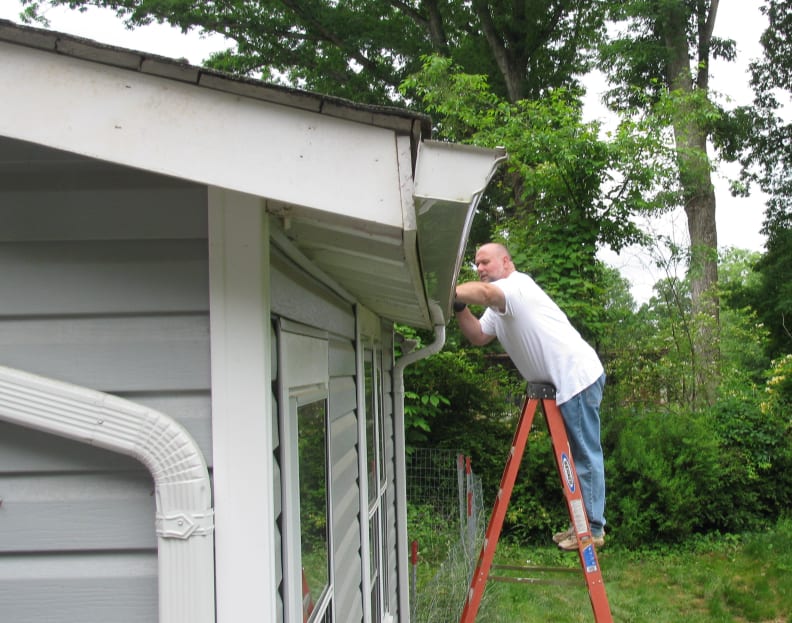 So now the idea is to clean the house top to bottom and, if necessary, from the outside to the inside.
Clearing junk out of gutters is usually considered a late-fall chore, but spring is a great time to clean up any foliage remnants that may have escaped your efforts the year before. Plus, if you were diligent in the fall, it won't be so bad this time around. This is one of a homeowner's most important tasks, since the gutters direct erosive rainwater away from your roof and foundation. If you do it right, water will be running free in time for those April showers.
Windows
Gutters cleaned? Time to clean your home's exterior window panes. Months of dirt, dust, and water stains will have accumulated, and all that gunk will catch the light, making your windows look less than stellar. A little bit of Windex, some paper towels, and you're good to go. Make sure you don't forget to vacuum out the crevices where dead leaves and dirt can accumulate, and don't be afraid to take off your screens.
Heck, you can even get a robot to do it for you.
Ceilings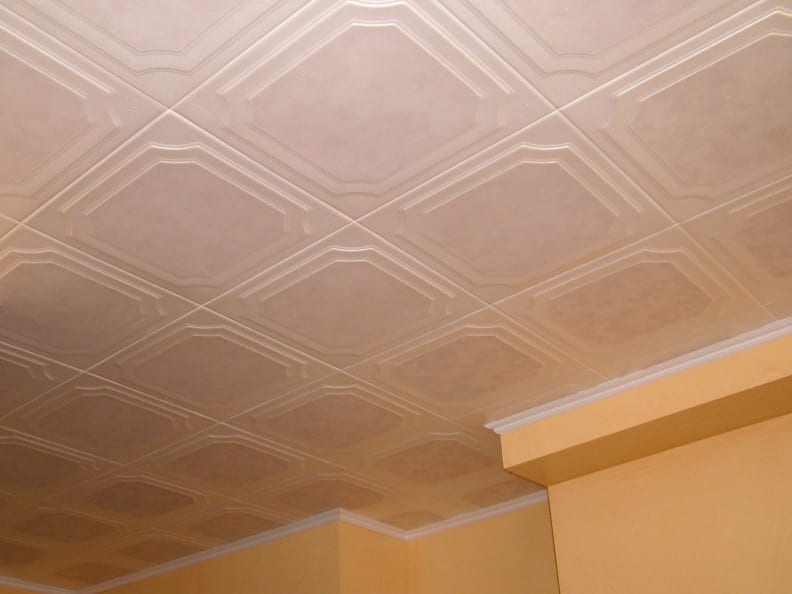 Wait, you're telling me I have to wash my ceilings?!
Yup. Especially in the kitchen. Especially if you've got a smoker in the house. Most people use a mop with Spic 'n Span, since this cleaner doesn't require a rinse. Ammonia works too, but you'll need to rinse. About half a cup per gallon of warm water should do it, just make sure the room is well ventilated.
Don't like chemicals? Soap and water is fine too. But please, don't mop directly above you: Do it at an angle, or you'll be dripping all over yourself.
Walls and Cabinets
Unless you've got non-washable wallpaper (the kind that lacks a thin vinyl coating), cleaning your walls is going to be easy. Soap, warm water, mop, done. Cabinets though... well, here's where it gets complicated:
Wood cabinets—and really all exposed wood surfaces—should be treated with an oil / soap wood cleaner, but you need to make sure they don't get too wet. Remember to dry them afterwards, otherwise the oil is going to drip.
Painted cabinets should be washed with an all-purpose cleaner diluted in warm water. (Vinegar works, too).
Metal cabinets should be treated like painted ones, but dried well. If you're really detail-oriented, go over any rusty spots with touch-up paint.
Laminate cabinets should also be cleaned with diluted all-purpose cleaner or vinegar, but they'll also need to be disinfected with antibacterial kitchen cleaner.
Phew!
Windows (Again)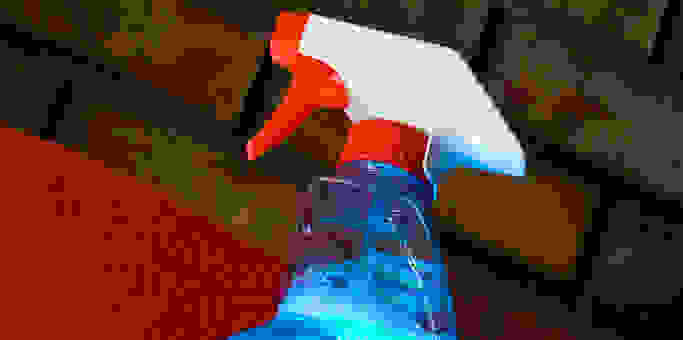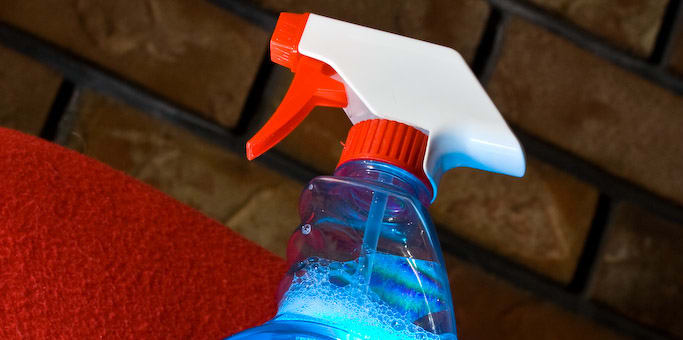 Time to clean the interior panes of all those windows. Windex, paper towel... you know the drill.
Refrigerator
This might be a good time to clean out the fridge. Take everything out, put it on the countertop, and throw out any gross, expired food. While you've got an empty fridge, clean all the interior walls and elements by hand with dish soap and a clean sponge. Afterwards, wipe the interior surfaces with a natural cleaning solution. (We like one part apple cider vinegar to one part hot water.)
Before replacing your food, swap out that open box of baking soda with a new one to absorb the odor of future leftovers.
Vacuuming and Floors
We say "vacuuming and floors" because you'll need to vacuum the floors, obviously, plus some some other areas. Vacuum those crumbs out of the couch cushions, suck the cobwebs from out-of-reach corners, clean the carpets, etc. If you have a pet, you might even have to vacuum fur off your curtains.
After that, you're ready for the last step of spring cleaning: Thoroughly vacuum the floors themselves, polish any hardwoods, and voila—you're done!
---
Remember, folks: No matter how much you hate spring cleaning, at least it only comes once a year. And you'll be able to enjoy a clean house all summer. Happy Spring!
Related Video