UPDATE: May 16, 2019
We've recently tested 13 new pairs of noise-canceling headphones, and while we still love the Bose QuietComfort 35 II, we have named the Sony WH-1000XM3 as our new favorite. We'll be updating this guide in the coming days with additional headphone reviews.
Nothing ruins a commute, flight, or quiet evening at home quite like the sounds of trains, jet engines, and noisy roommates. Fortunately, noise-canceling headphones are here to save the day: They use microphones and clever software to silence much of the world around you.
You'll pay a premium price for noise-canceling headphones, but in return for your hard-earned money is nothing short of amazing: While they can't eliminate all of the noises, the decibel level of whatever aural assault is being thrown at you is diminished to a bare minimum—letting you instead focus and enjoy your favorite music, audiobooks, or podcast. Wearing a pair, even if it's only for a few minutes a day, is a great way to carve out a little bit of privacy for yourself in this loud, bustling world.
After weeks of research and testing in a laboratory environment and under real-world conditions, we discovered the Sony WH-1000XM3 (available at Amazon for $348.00) are the best noise-canceling headphones out there.
Among the 22 noise-canceling headphones we reviewed for this guide, here's how the top 10 scored, in order:
Sony WH-1000XM3
Bose QuietComfort 35 Series II
Phiaton BT 150NC
Phiaton BT 120NC
JLab Audio Flex ANC
Plantronics Backbeat Pro 2
Audio-Technica ATH-ANC9
Anker Soundcore Space NC
Sennheiser Momentum Wireless 2.0
Beats Studio 3 Wireless
(If noise cancellation isn't a top priority for you, we've also tested and reviewed many other of the best headphones, focusing on in-ear, on-ear, and over-ear models.)
Advertisement - Continue Reading Below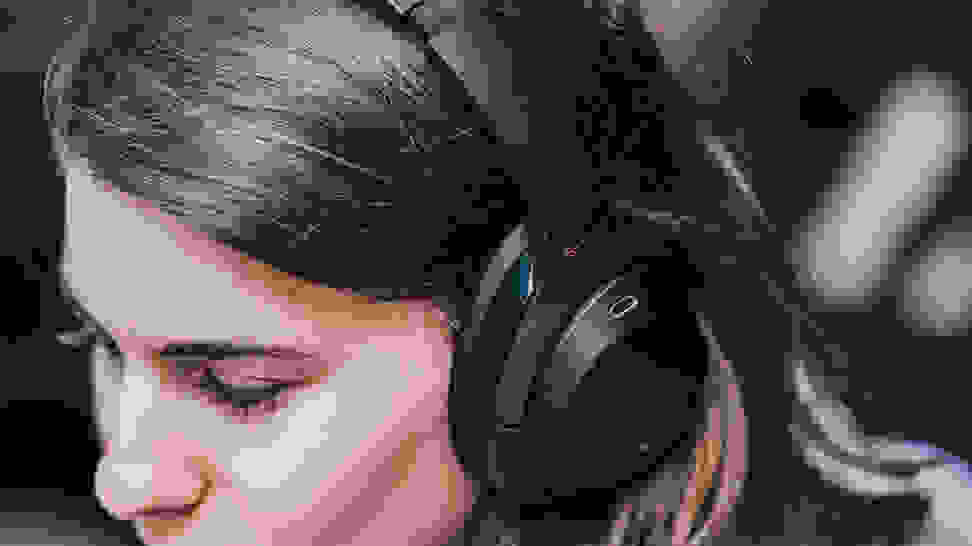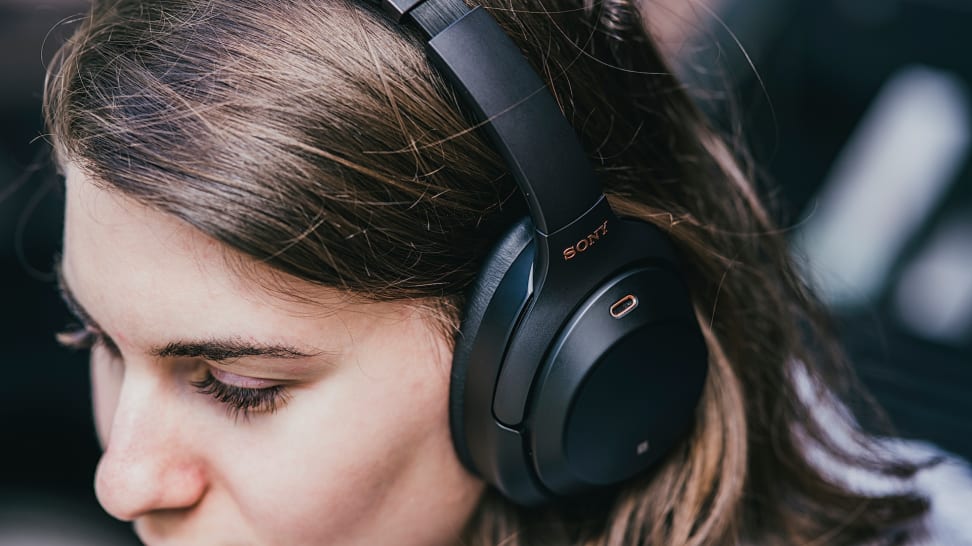 How We Test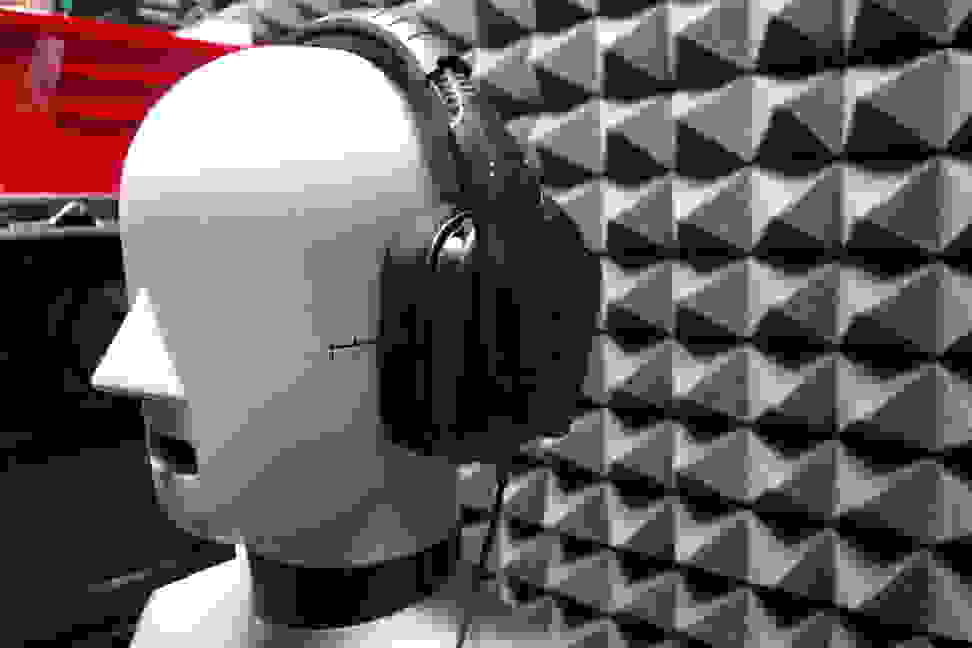 Using our head and torso simulator (HATS), Reviewed's Senior Scientist, Julia MacDougall, put the headphones featured in this guide through a battery of tests: frequency response, distortion, tracking, leakage, and isolation.
Headphone manufacturers are typically aiming for either a flat or a curved sound profile. A curved profile is most common, and most curved profiles are trying to replicate the Equal Loudness Curve (ELC). The human ear hears higher tones more easily than it hears the bass tones, so for a human to perceive highs and lows at a similar volume, the headphones boost the volume of the lows, and moderate the volume of the highs.
A flat profile is usually found in "studio" headphones; the highs, mids, and bass tones have the same volume. However, as I just mentioned, we don't hear all tones at the same volume, so the bass notes sound softer, and the highs sound louder. Some people prefer studio headphones because of their audio fidelity—they are hearing the music exactly as the producers intended them to hear it. Also, as implied by the name, studio headphones are used in studio recordings to help mixers figure out what, if any frequencies, they should boost or reduce.
In addition to the more scientific testing, we also had our tester for this guide, Nicole Carpenter, wear each pair of headphones around town to get a sense for their features (like extra amps or noise cancellation) as well as short-and long-term comfort.
The Tester
I'm Nicole Carpenter, a freelance reporter, and reviewer who specializes in the tech and gaming industry. Before entering journalism, I worked in an open office, and I came to understand the real importance of noise-canceling headphones. I work from home now, but often find myself in crowded coffee shops, and noise-canceling headphones are still an important work tool. I've tried out a lot in my search for a perfect pair, and I'd love to help you find peace and quiet in any setting.
Active Noise Cancelation vs. Passive Noise Cancelation
With headphones, Active Noise Cancellation (ANC) is a process that minimizes outside sound by introducing a second sound that's designed to cancel out unwanted outside noise. Passive Noise Cancellation (PNC), on the other hand, uses materials built into the headphones to muffle outside sound. Typically, PNC doesn't work as well as ANC.
You should know that because active noise cancellation introduces additional sound into your headphones in order to eliminate outside audio, it can affect the sound quality of what you're listening to. (When you turn on active noise cancellation without anything else playing, you can definitely hear the second sound.) Most noise cancellation headphones have an option to turn ANC on or off. So, if there's a situation where you need the highest quality audio, you can have it.
In-ear vs. On-ear vs. Over-ear
You've probably seen a bunch of different headphones in your everyday life, but what you may not realize is that headphones, while they have a number of different selling points, are primarily categorized into three types: in-ear, on-ear, and over-ear.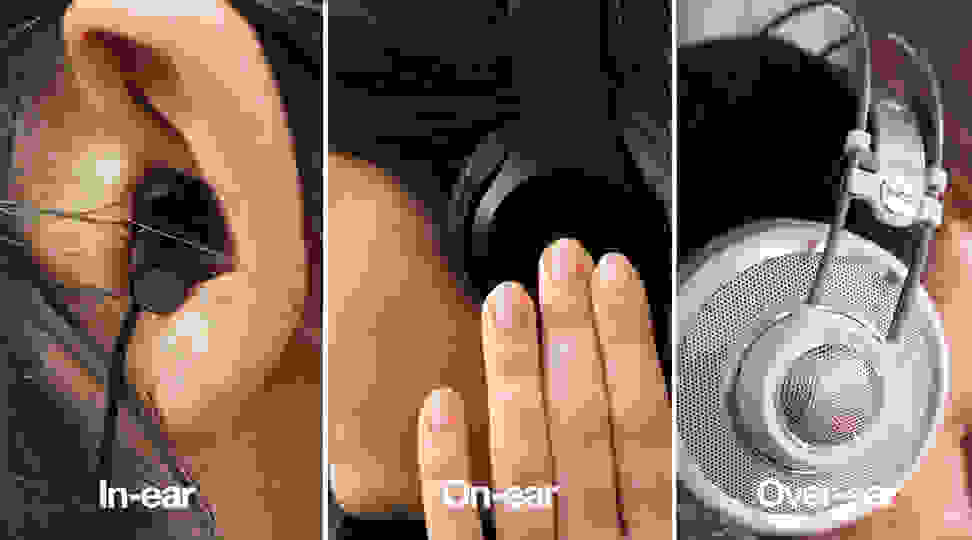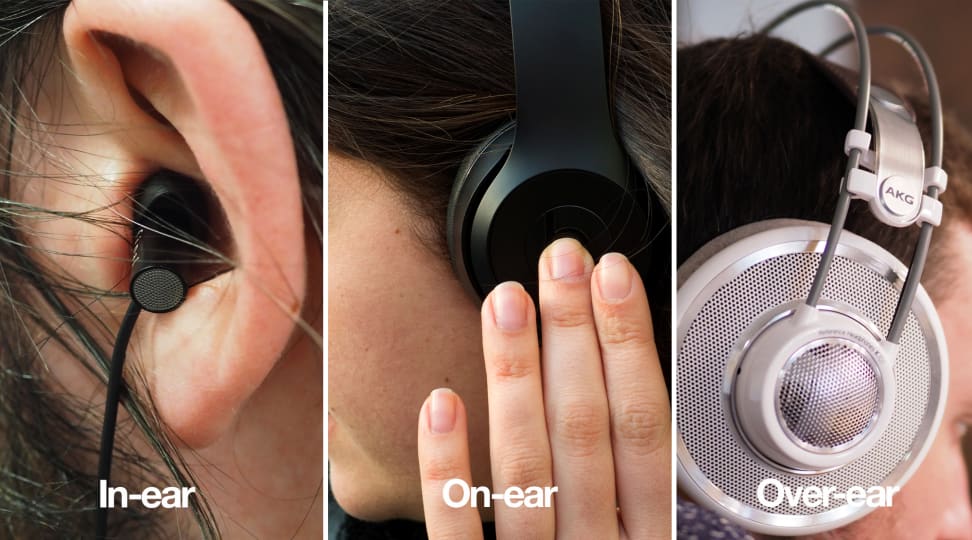 ---
Other Noise-Canceling Headphones We Tested
Related articles
• The Best On-Ear and Over-Ear Wireless Headphones
Advertisement - Continue Reading Below