Monster Beats
Monster Beats
$199.95 MSRP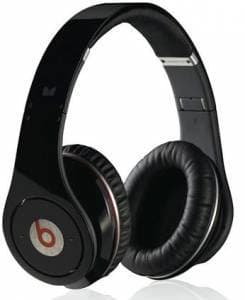 Read Full Review
Full Review
Tour
One of the most striking features about the Beats is their glossy black outer shell.


The left, center, and right views of the Beats.




and turns

yellow when batteries are low. Hit the 'b' above

the switch to mute playback.




The inside of the band is metal and non-glossy black plastic. At the top of the band's inside is a small pad covered in a soft, faux-leather material.
What's Your Take?