Guys, shopping for groomsmen is hard.
Initially, it probably seemed like one of the easiest things you'd need to do leading up to the wedding. After all, it's just shopping for your buddies—the same dudes you came up with in high school, college, or maybe just that first crummy post-college job. They've been there through it all, so buying each of them a meaningful gift before the wedding just to say thank you should be a piece of cake, right?
Now fast forward several months. The countdown is underway and as your big day closes in, you're feeling more crunched for time than ever before. Suddenly, buying those gifts—the same ones you kept telling yourself you'd pick out soon but never did—seems like the most overwhelming, arduous task of all.
Drawing a total blank over what to buy your groomsmen and feeling anxious because your big day is almost here? Before you hit the panic button and just buy everyone matching ties, take a deep breath and check out this list of the best gifts for all the different groomsmen in your life. From the outdoor adventurer to the one who never showed up to a single fitting on time (not even once!), this guide's got you covered.
These are the best gifts for groomsmen of 2019, according to Reviewed:
1. For the one who lives up to every stereotype: Some boozy (but classy) accessories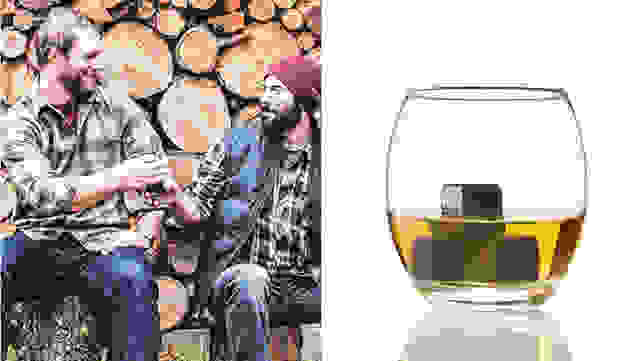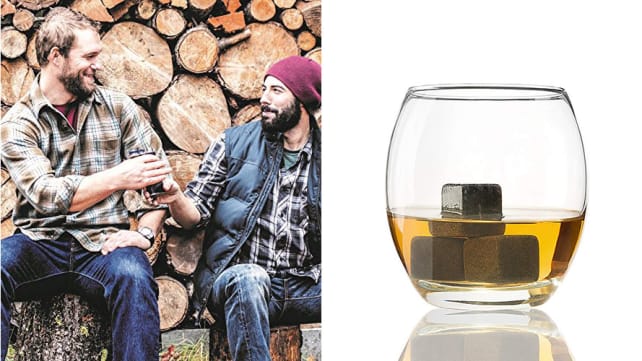 Alright, so giving your groomsmen an alcohol-related present doesn't exactly take a lot of imagination. Liquor and weddings? Very original. But this kind of gift makes sense if you don't really know the groomsman well—if he's a relative of your fiancee's, for instance. You can still make the most of a boozy present by putting a little extra thought into it, like going with a really nice flask such as this Stanley Classic Flask or with a set of whiskey stones. They might seem too "traditional" for some men, but they're popular and useful for a reason.
2. For the one who was never on time: A new watch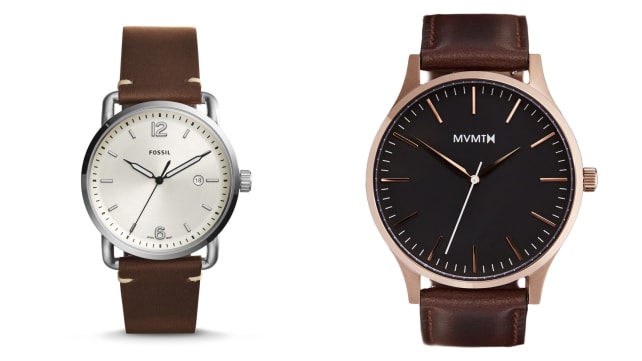 If there's one thing every dude needs, it's a wristwatch. While smartwatches are super fun and innovative, a traditional wristwatch has a timeless appeal and can class up virtually any ensemble, including a tux. If you're shopping for someone who has a more casual dress style, this Fossil Commuter watch is a solid, dependable everyday option. For someone with a little more flash in their wardrobe, MVMT watches are a stylish accessory that won't break the bank.
3. For the one who always came prepared: Our favorite multi-tool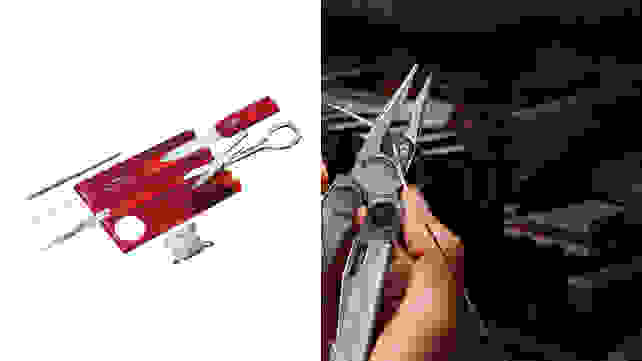 Whether he's an outdoor guy or he just loves being handy, any of your groomsmen would love a multi-tool, especially if it's one that's as ultra lightweight and portable as our favorite multi-tool, the Leatherman Wave+. This is like having a mini toolbox on-the-go at all times, and we loved how easily it locked into place. For a more budget-friendly option, the Victorinox Swisscard Lite Pocket Tool is top-rated and designed to fit conveniently into a wallet—plus, at just under $40, it's super affordable too.
4. For the one with the great beard: A more convenient way to maintain it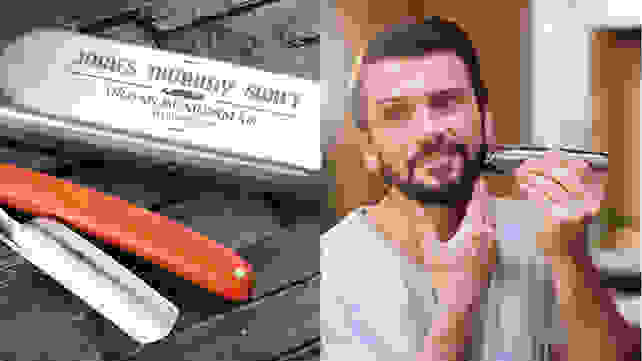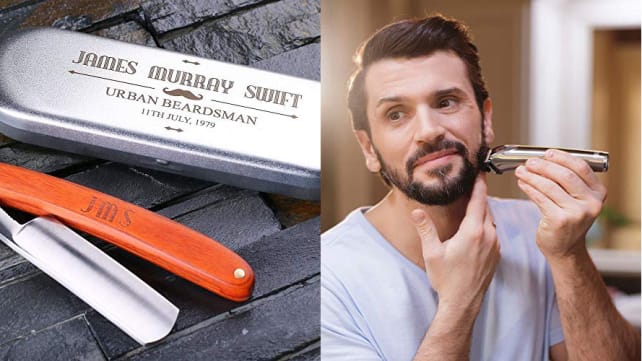 Beards are having a moment. Or well, to be totally honest, it's more like they're having a decade. Since we're living in the era of epic facial hair, maintenance feels more important than ever. For beardy bros, the best trimmer we ever tried, the Wahl Lithium Ion+ Stainless Steel Grooming Kit, makes a great gift option. Feel like being a bit more daring? This straight razor from Distinctive Goods is a bold but distinctive choice for beard grooming, and you can get it personalized for an extra thoughtful touch.
5. For the one who loves to cook: Our favorite knife and electric sharpener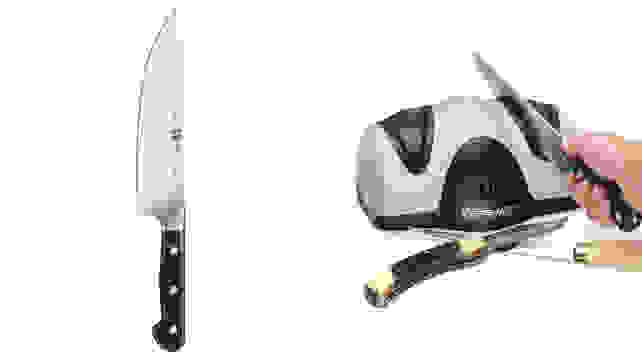 Ask any serious cook or foodie and they'll tell you: a solid, well-sharpened knife is as crucial to making a good meal as any piece of cookware or ingredient that one might have in mind, if not moreso. This 8-inch Henckels chef knife is at the top of our must-have list because it's simply the best—it also scored top ratings with reviewers on Amazon and is generally regarded as one of the most well-balanced and dependable blades you can buy, even if you're a new cook just starting out. Grab this with a knife sharpener—our pick for the best value is just over $25—and your friend will really be on cloud nine.
6. For the one who just needs a coffee fix: A coffee subscription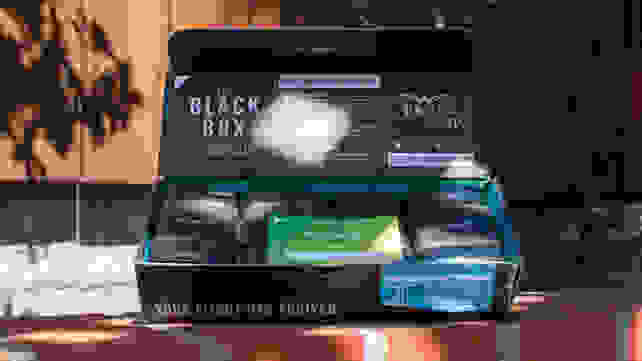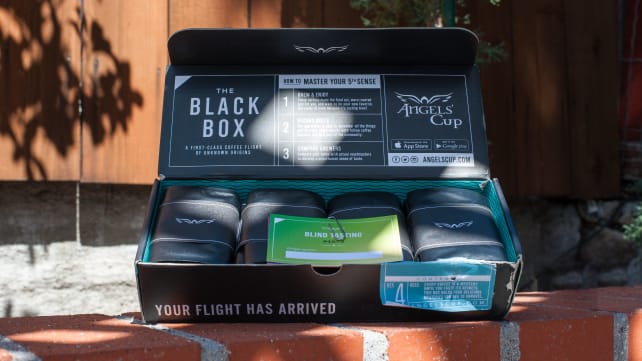 Does a lack of caffeine turn your groomsman into a total zombie? A coffee-related present can help them have the jolt of energy they so badly need throughout the day to keep on going. With a coffee subscription, you can think outside the box a bit and also give your caffeine-obsessed pal a much-needed boost. Angels' Cup is our favorite coffee subscription for a gift since it gives new and long-time coffee lovers a chance to explore their taste preferences in thoughtful ways, but there are plenty of additional options to choose from.
Get the Angels' Cup gift subscription starting at $32.97
7. For the one who digs smart tech: This affordable smart speaker
Smart tech is redefining the way we live our everyday lives, which is something that smart tech-obsessed groomsman friend of yours probably reminds you Every. Single. Chance. He. Gets. Whether you're down with it or not, this voice-controlled speaker is a budget-friendly way to bring added functionality to a home. If they're using it to set a timer or just to dance while they cook, there's no doubt that your tech-savvy friend will get plenty of use out of this.
Get the Echo Dot (3rd Gen) for $49.99
8. For the audiophile: A set of reliable back-up headphones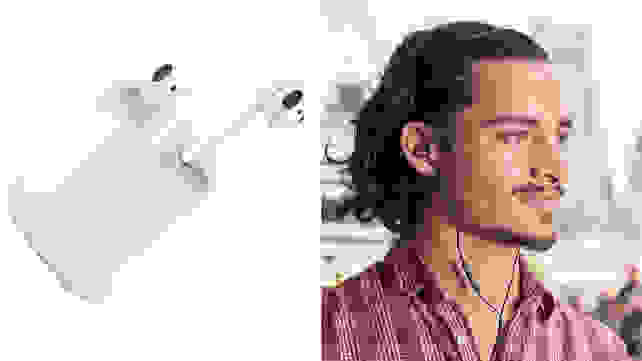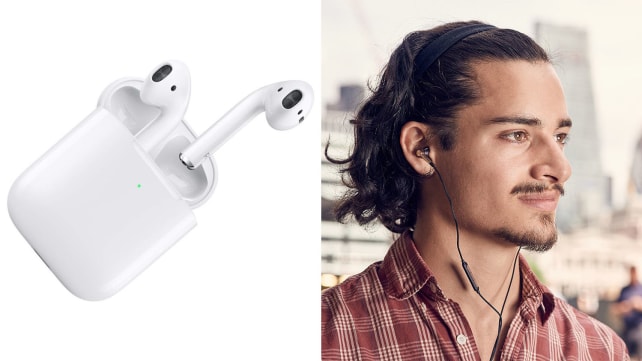 Headphones can spark the kind of arguments that end (admittedly already fragile) friendships. But if you've got a groomsman buddy of yours who is just an audiophile to the max, what better way to play to his interests than with a new pair of completely reliable headphones?
Even if your groomsman already has a set he loves and swears by (ahem, Apple Airpods), he probably wouldn't mind a cheaper set for going to the gym or just running errands. We're big fans of these 1More Triple Driver earbuds since they deliver high-quality sound at such a reasonable price, and so much so that we named them the best headphones under $100. If you're shopping for good headphones to give as a gift, these need to be at the top of your list.
9. For the one who travels a lot: This durable overnight bag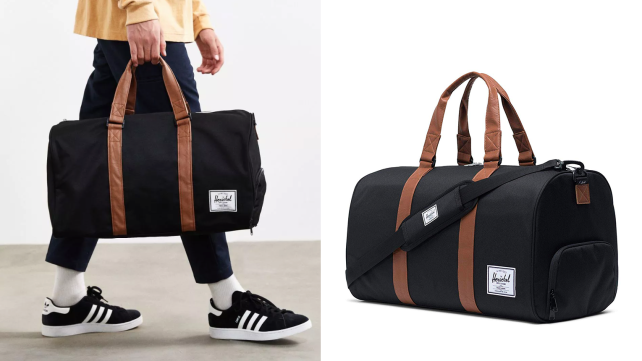 Groomsmen do a lot of traveling, period. But for the dude in your crew that seems to always be headed away for the weekend or stuck doing another overnight work thing, this duffle bag is a must-have. It comes in a variety of colors and because it's from Herschel, you know it'll last for years. I've had mine for over five years and it's still in great shape—it even somehow managed to survive a 10-day road trip last summer across the U.S., so I feel confident giving this one a firm rec.
Get the Herschel Novel Duffle Bag for $84.99
10. For the fitness fanatic: A way to track their progress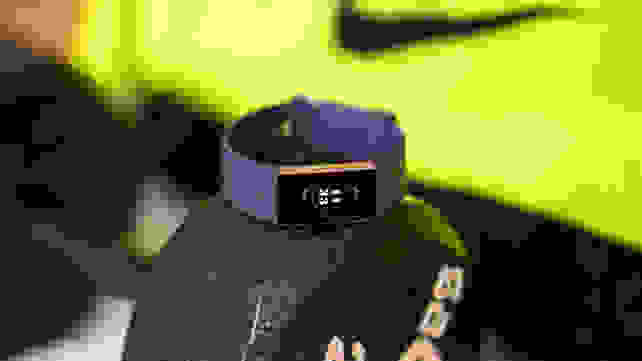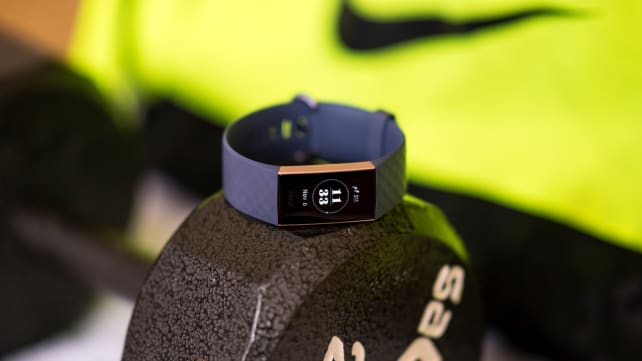 It doesn't matter whether this particular groomsman is training for a marathon or just trying to shed a few extra pounds: a fitness tracker can help him keep his eye on the prize and stay moving throughout the day. Far and away, the one we love the most is the Fitbit Charge 3, since it offers seven-day battery life, activity, and sleep tracking, and comes with a built-in monitor that checks heart rates. Staying motivated to be healthy has never felt so easy.
Get the Fitbit Charge 3 for $139.99
11. For the couch potato: The best streaming device we've ever used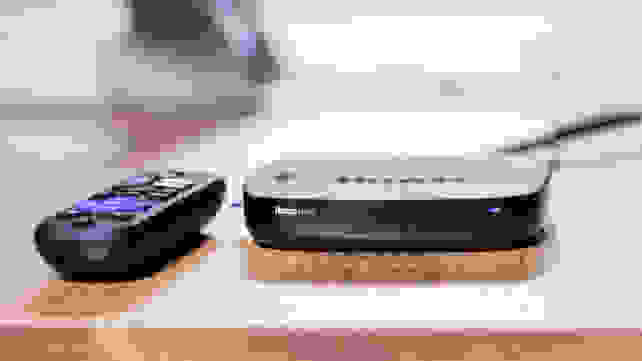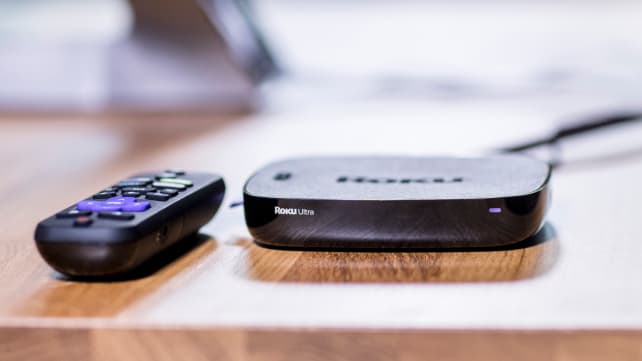 If you know someone who has a TV but doesn't have a streaming device, you need to get on their case, stat. But of course, not all streaming devices are the same and some are definitely more affordable and practical than others. If you know your groomsman loves binge-watching more than practically anything else but doesn't have a reliable way to do it, upgrade his streaming game with the Roku Ultra (2017), which is the best streaming device we've tried so far. It's easy to use, and supports new 4K and HDR TVs, and the remote comes with a built-in headphone jack, so late-night viewing won't wake up the roomies.
Get the Get the Roku Ultra (2017) for $95.44
12. For the one who's bougie AF: Some fancy presents he's sure to love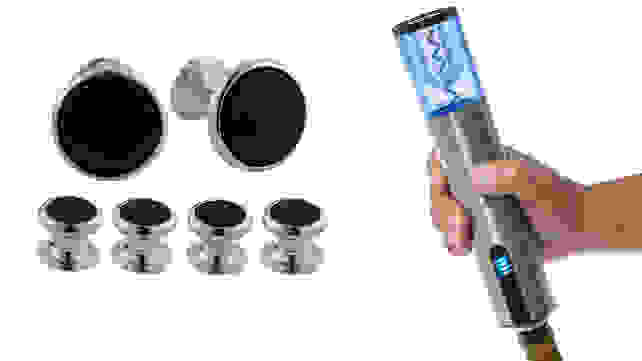 Is he the kind of groomsman who just prefers the finer things? Pander to his posh side and give him gifts he'll be proud to show off, like this useful automatic wine bottle opener and preserver set or a pair of understated yet totally swanky cufflinks from Nordstrom.
13. For the giant nerd: These geek-tastic gifts that are just straight-up wonderful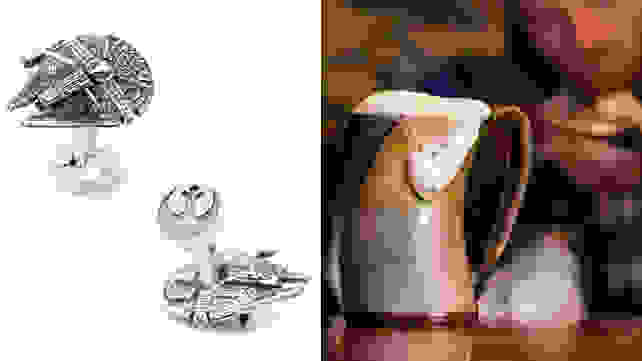 When you're shopping for groomsmen who veer a bit deeper into the nerdy spectrum than others, you have to get creative. Not everyone will appreciate the beauty of a set of silver Millennium Falcon cufflinks, for instance, but Star Wars-loving friends are sure to love them. Another geeky—but also hilarious—pick? This Nordic drinking mug that's made from an actual ox horn, so whether your bros are conjuring up their inner Thor or not, this gift is bound to get some laughs.
14. For the adventurer: Some real outdoor essentials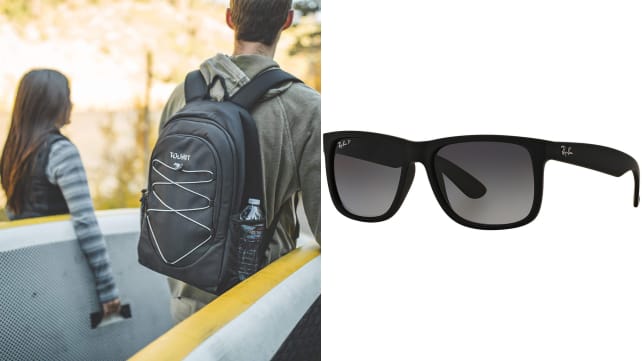 For the friend that's always planning hikes and outdoor activities, get him something that can help him on the next trip. An insulated cooler backpack is a great option, especially for packing canned drinks, since it can hold at least 28 cans and is totally leakproof and insulated. If you want to go upscale, you can grab a pair of Ray-Bans, too. Classic and perfect for long hikes, a set of Ray-Bans literally never goes out of style.
15. For the book lover: A brand-new Kindle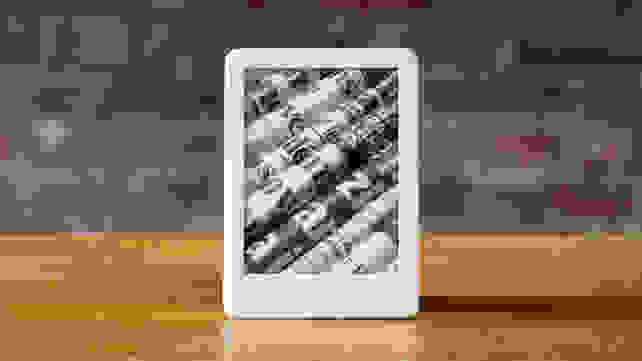 This all-new Kindle makes for an awesome gift, especially for someone who hasn't had used an e-reader before. The easy-to-use model has some truly awesome features that'll make newbies and long-time Kindle fans excited, including front-facing LED lights at long last. If you feel like splurging, the Kindle Paperwhite is just $20 more (and our pick for the best Kindle you can buy right now). For the ultimate in high resolution and great storage capacity, the Kindle Oasis is great too, but it's also the most expensive option and maybe best reserved for the Best Man.
Get the All-New Amazon Kindle e-Reader (10th Gen.) on Amazon for $109.99
16. For the new dad: A sound machine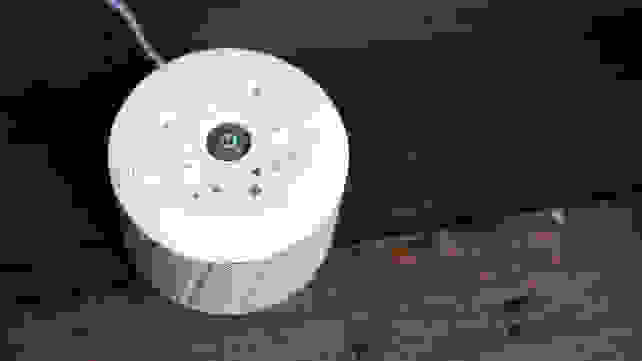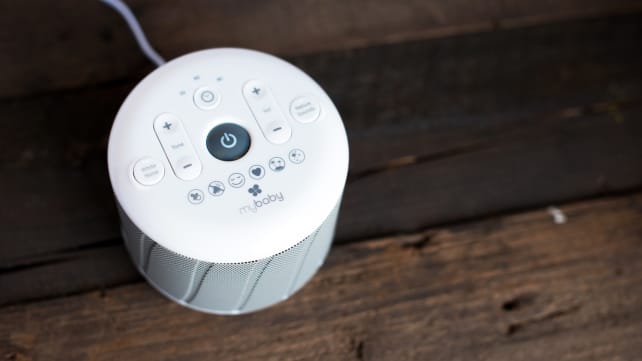 For the new dad in your wedding party, give the kind of present that'll really change his life. No, I'm talking about a bottle of scotch or a time machine. I'm talking about a gift that will make his day-to-day a whole lot better and easier: a sound machine.
When it comes to getting babies to sleep, this sound machine from Homedics is our favorite. It comes with lullaby functions and was made with infants in mind. But most importantly, it'll help your perpetually tired and frustrated friend feel like they've gained a bit of their sanity back.
Get the Homedics MyBaby Deep Sleep SoundSpa for $28.99
17. For the one still writing their memoir: This journal and fancy pen combo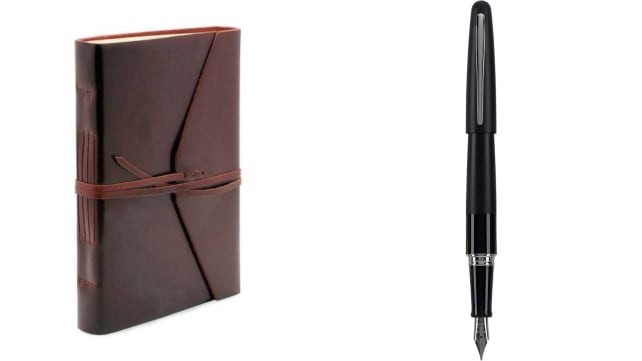 Forget the Moleskin—this soft leather journal is the perfect gift for the artist or journalist in your friend circle. Although it's small, it comes with plenty of blank parchment pages, each of which are stitched into the binding, along with a slim leather tie to keep it bound when you're done. This journal is a personal favorite of mine and I love the way the leather softens with age but never loses its signature scent. Pair this with a fancy fountain pen and it will be one gift your pal will never forget.
18. For the one with a sense of humor: These novelty gifts that are actually fun to use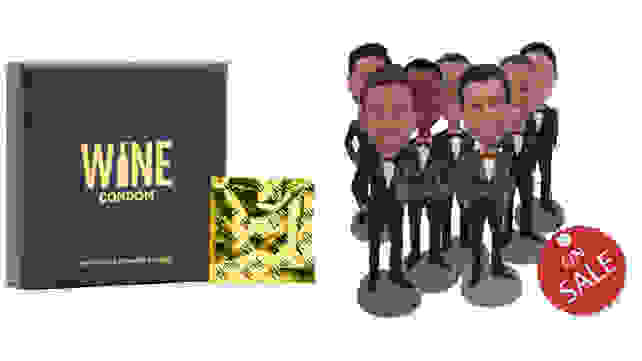 Ordinarily, giving novelty gifts to your groomsmen might be inadvisable. After all, your bros just shelled out all this cash to help you celebrate your big day in style—giving them a gag gift in return seems gauche to say the least.
But some novelty gifts can actually have a lot of meaning to them and still be good for a chuckle, like these custom bobbleheads you can get on Etsy. Another hilarious yet surprisingly useful present to consider? These bottle stoppers that are packaged to look like condoms. Perfect for wine drinkers, this tongue-in-cheek gift will make a splash, even when the vino stays bottled up.
19. For the one who's nostalgic: An instant camera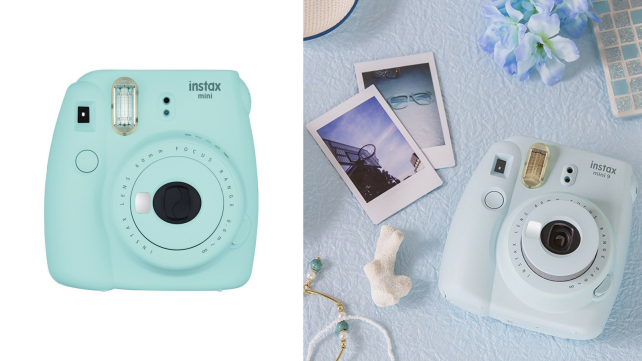 The bummer about weddings is that eventually they have to end. But with this super cute and lightweight camera, guests can relive their favorite moments forever. Great for polaroids, this mini device is our favorite affordable instant camera and makes an especially perfect present for the groomsman in your crew who has all those shutterbug tendencies.
Get the Fujifilm Instax Mini 9 Instant Camera for $49.99
20. For the one who just needs to sleep it off: An easier way to snooze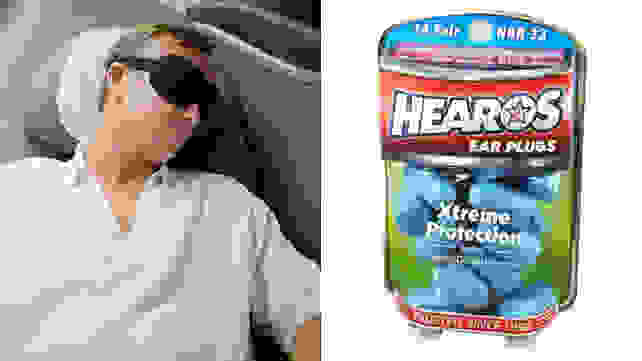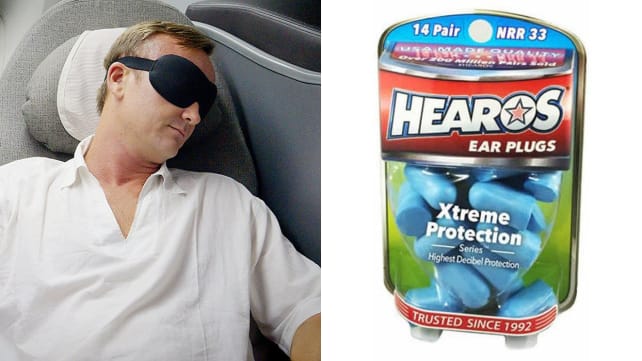 Memories aren't the only thing you take away from a wedding—the real party favor is the hangover you've gotta deal with the next day. For the groomsman who everybody knows isn't leaving that open bar until they make him, nothing will make the harsh light of day feel a little gentler than this contoured sleep mask, which is the best we've ever tried. If you're feeling extra generous, don't forget to toss in a pair of our favorite Hearos Xtreme earplugs, too. His hangover might leave him feeling wretched, but your gift certainly won't.
The product experts at Reviewed have all your shopping needs covered. Follow Reviewed on Facebook, Twitter, and Instagram for the latest, deals, product reviews, and more.
Prices are accurate at the time this article was published, but may change over time.
Our editors review and recommend products to help you buy the stuff you need. If you make a purchase by clicking one of our links, we may earn a small share of the revenue. Our picks and opinions are independent from any business incentives.