Home & Garden
These are the 13 things I bring on every road trip
Don't hit the road without them!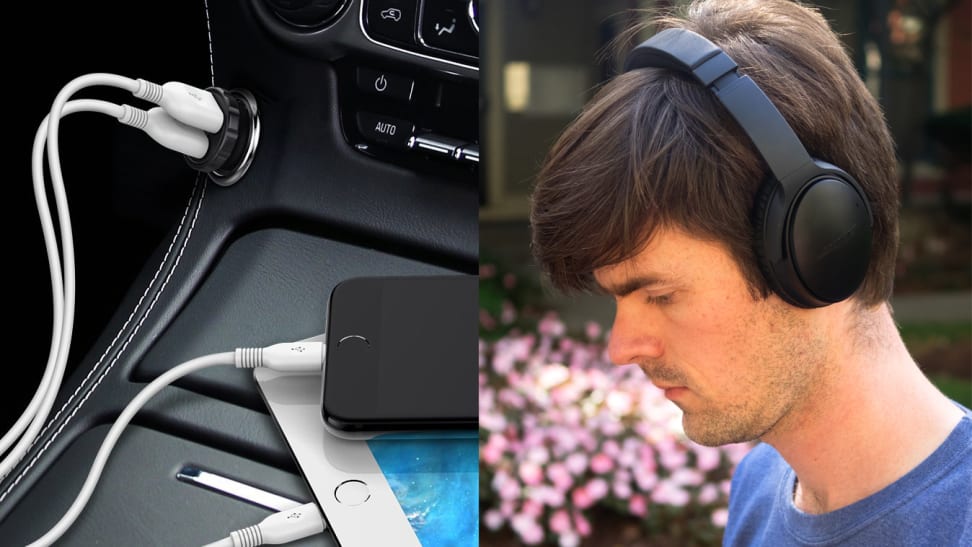 Credit: RAVPower / Reviewed
Fun fact: I love long car rides. After driving more than 600 miles from Connecticut to North Carolina for vacations and college, it's something I've grown accustomed to. I love blasting a good playlist, seeing new sights, and finding fun new ways to pass the time with family and friends. I'd take a 12-hour car ride over a 3-hour flight any day.
But before I hit the road, I make sure I'm prepared. I go through a mental list of essentials that I always pack to make sure I'm not hungry or cranky and can actually enjoy the long journal ahead. Here are the things that I make sure I bring on every road trip.
1. A good car charger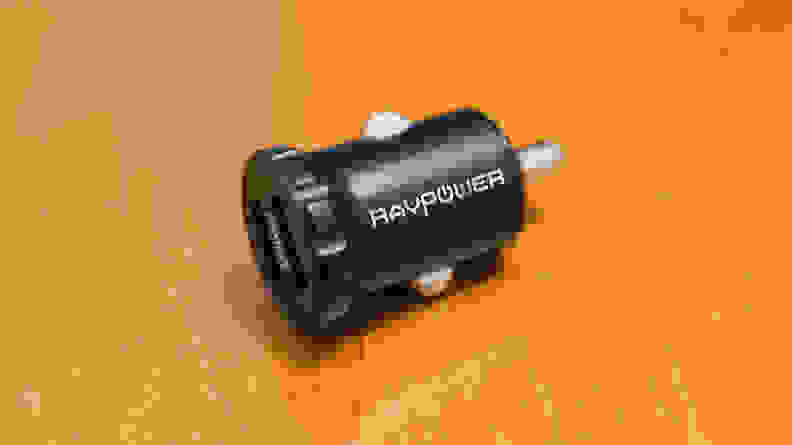 I once went on a 12-hour car ride without a car charger and it was a mess. Between turning my phone on Airplane mode, occasionally checking Google Maps, and resisting the urge to check social media when I wasn't driving, it was very stressful.
I ended up purchasing not one but two crappy car USBs at gas stations, because the first one broke. I now will never drive without a good car USB charger—like the best one we've ever tested, which can charge two devices at once.
Get the RAVPower Mini Dual USB Car Charger at Amazon for $8.99
2. A car mount for directions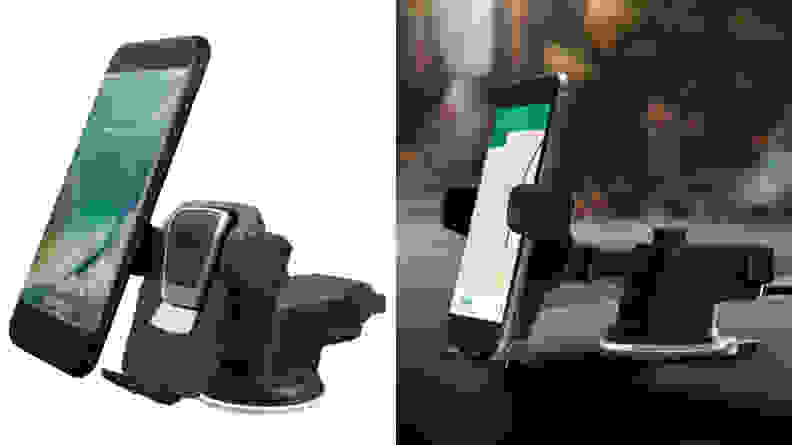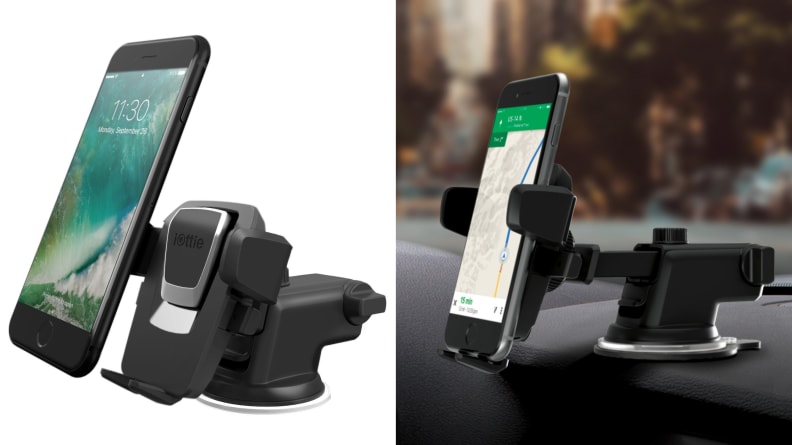 Even if your car has a built-in navigation system, you probably still use the navigation app on your phone. But instead of looking down at it (dangerous!) or having an incompetent friend read you directions (annoying!), you should mount your phone with a car mount so you can easily see your directions. This one from iOttie is our favorite because it suctions to the window and stays in place. Plus, with your phone mounted, you're less likely to reach for it to answer a text or notification, even at a red light.
Get the iOttie Easy One Touch at Amazon for $24.94
3. A portable charger for your other devices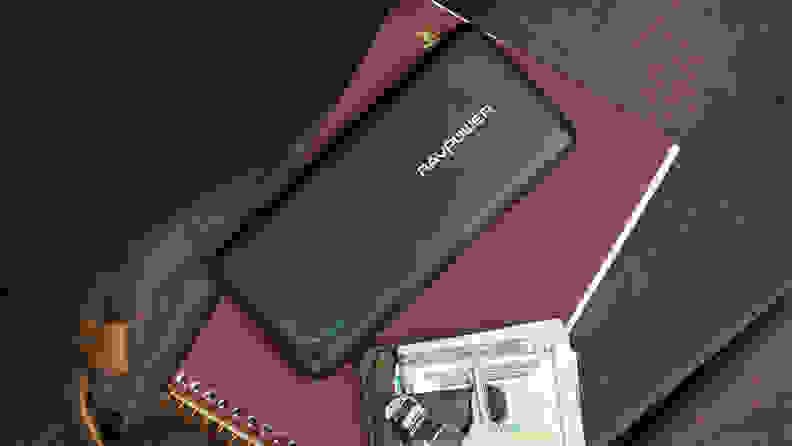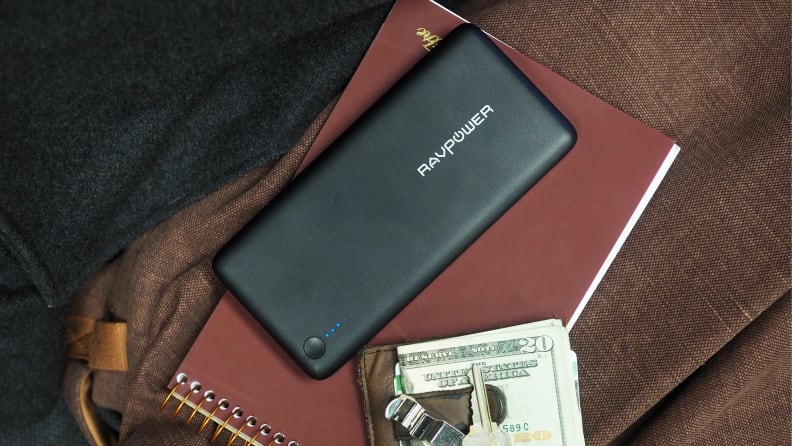 If you're traveling with multiple people, it can be tough to share one car charger for multiple devices. That's why it's handy to bring along an additional portable charger, especially if it has fast-charging capabilities so you can get juice quicker, like the best one we've ever tested. You can also use it to charge your other devices like your Kindle or tablet while on the road.
Get the RavPower Turbo Series 20100mAh at Amazon for $51.99
4. A Kindle for an unlimited library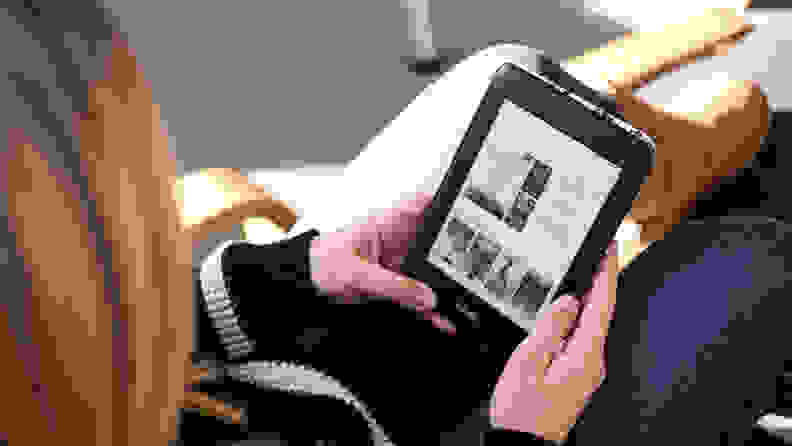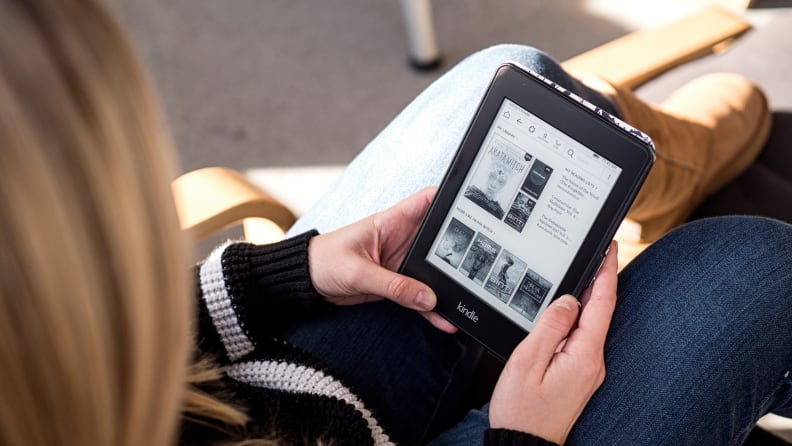 When you're not behind the wheel, there are a few things you can do to keep yourself entertained: listen to music, play road trip games, or, if you don't get carsick, you can even read a book. The Kindle Paperwhite is the best Kindle we've ever tested and gives you an unlimited library of books that you'll definitely use later on your trip. If I put my mind to it, I can usually finish a book during a 10-hour car ride.
Get the Amazon Kindle Paperwhite at Amazon for $119.99
5. A cooler bag for all the snacks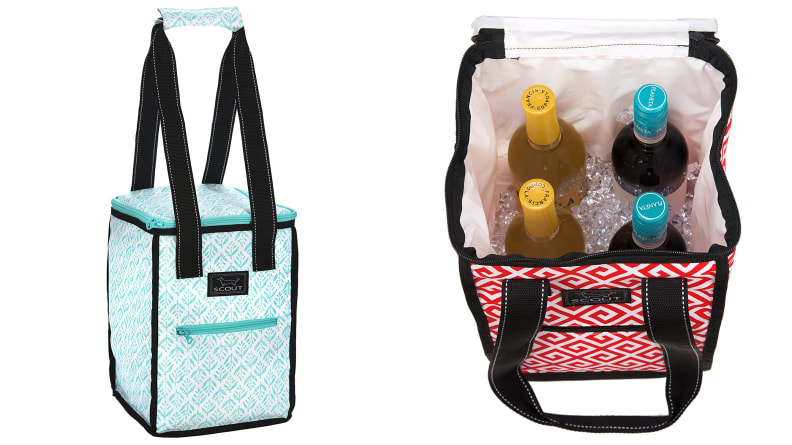 Driving can make me seriously hangry. There's something about doing nothing on the open road that makes hunger strike, so you have to be prepared with a ton of snacks. For anything that needs to be cold, I highly recommend insulated Scout bags because they're cute, fun, and practical. This small one is the perfect size to hold a few extra water bottles, a bag of grapes, some veggies, hummus, or whatever else you need to munch on to get you through the journey.
Get the Scout Pleasure Chest Insulated Soft Cooler at Amazon for $28
6. Good food containers for the messy stuff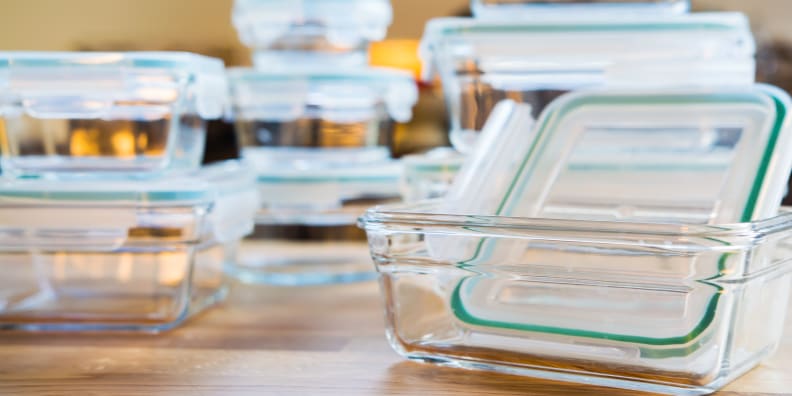 If you're one of those people who hates wasting time stopping for food during car rides, you're going to want to pack sandwiches or even leftovers that are acceptable to eat in a car. Let's be honest, protein bars don't cut it, and you'll be happier to have some real food in your body. Store your road meals properly in the best food containers we've ever tested, so you won't waste any plastic baggies.
Get the Glasslock Assorted Container Set at Amazon for $38.69
7. A reusable water bottle that stays cold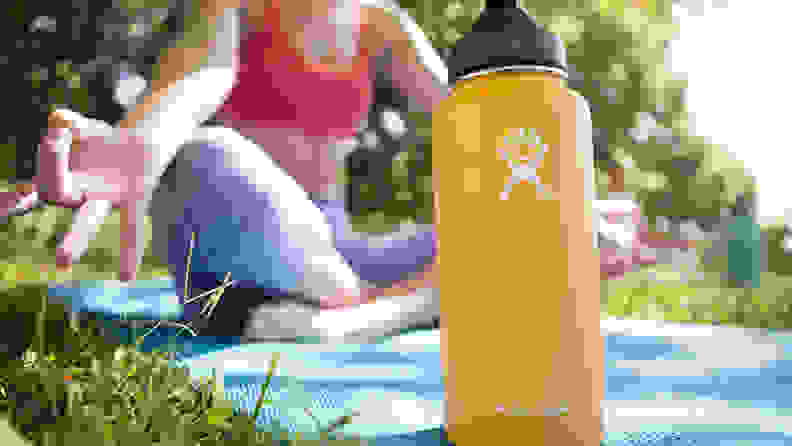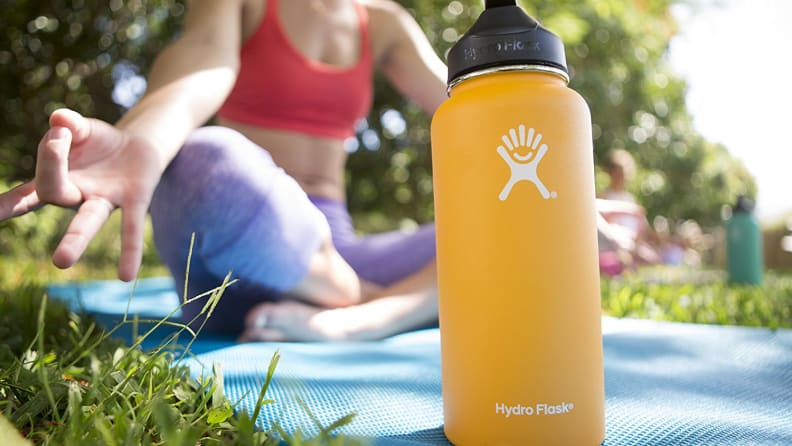 Despite the pain of stopping for bathroom breaks, it's essential to stay hydrated while on the road. Make sure you bring along an insulated water bottle so your drink stays cold—because no one wants lukewarm water. Plus, you can easily refill it at rest stops or from the extra, also-cold water bottles you packed in your cooler.
Get the Hydro Flask Insulated Stainless Steel Water Bottle at Amazon for $44.95
8. Headphones to jam out alone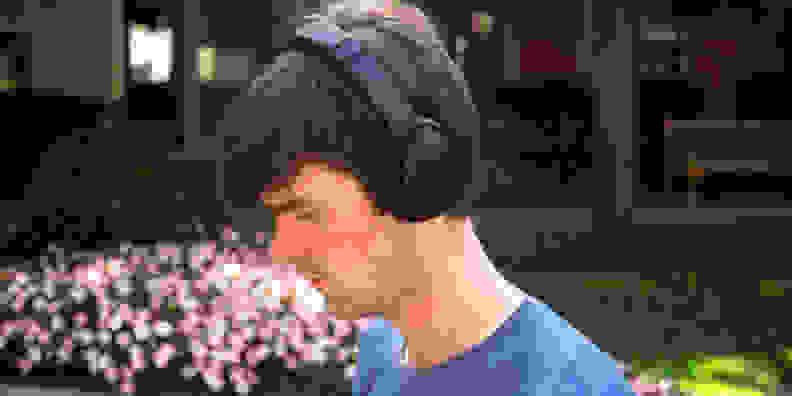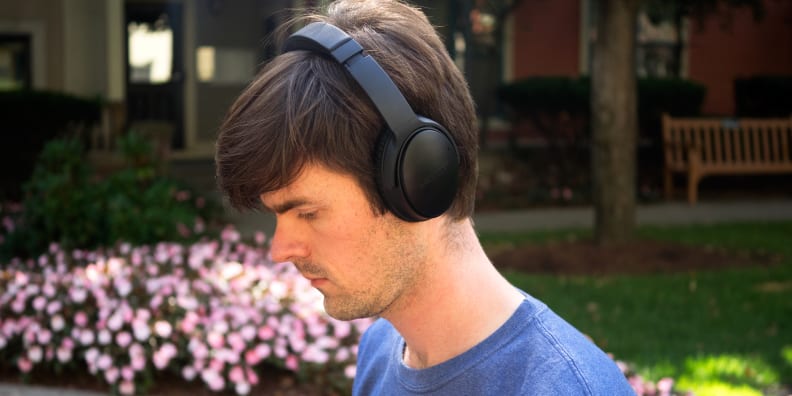 As much fun as it to sing along to a playlist with friends, sometimes you need to zone out with your own tunes. These noise-canceling headphones from Bose are great for traveling because they're both comfortable and wireless, so you don't have to deal with any pesky cords when you doze off. Plus, they're also the best ones we've ever tested. Just don't use them if you're in the driver's seatl, please.
Get the Bose QuietComfort 35 at Amazon for $329
9. A sleep mask to actually get some ZZZs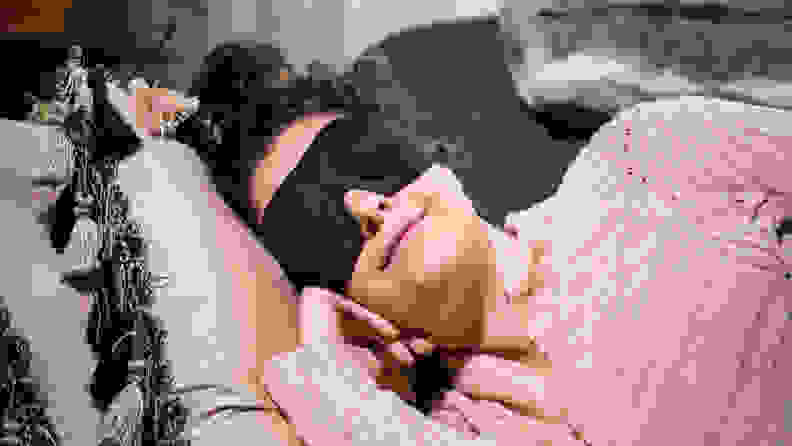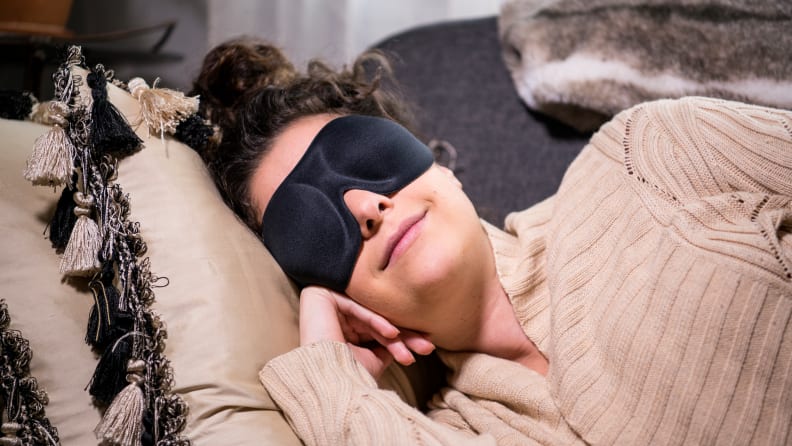 Sleeping in the car is hard enough on its own. But if you're unlucky enough to have the early morning driving shift and can't sleep when it's light out, like me, then you might be running on zero sleep until you reach your destination. Or you could just pop on our favorite contoured sleep mask to keep the light out and get your sleep on.
Get the Nidra Deep Rest Eye Mask at Amazon for $11.95
10. A fuzzy blanket for a cozy car ride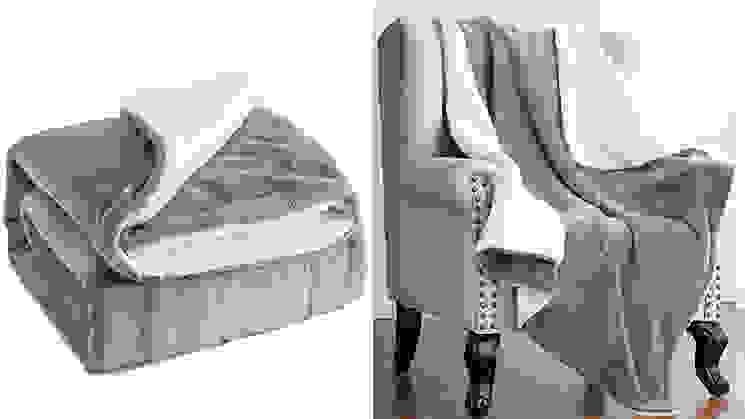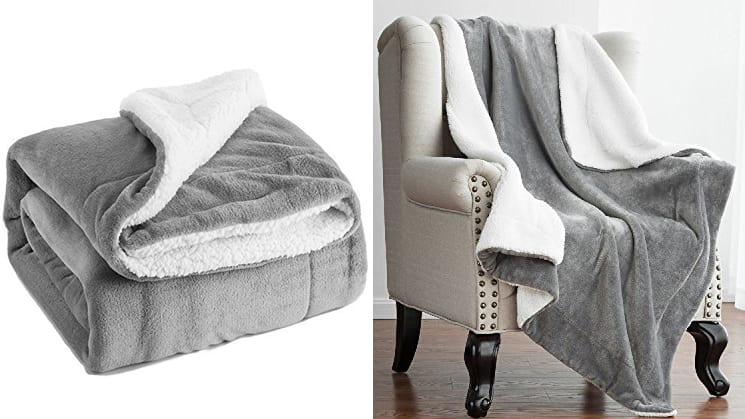 Even if you're not sleeping, it's nice to be snuggled up in a blanket in the car—as long as you're not driving. I personally prefer fuzzy ones because they're arguably the softest and coziest blankets.
Get the Bedsure Sherpa Throw Blanket at Amazon for $29.99
11. A body pillow for the best sleep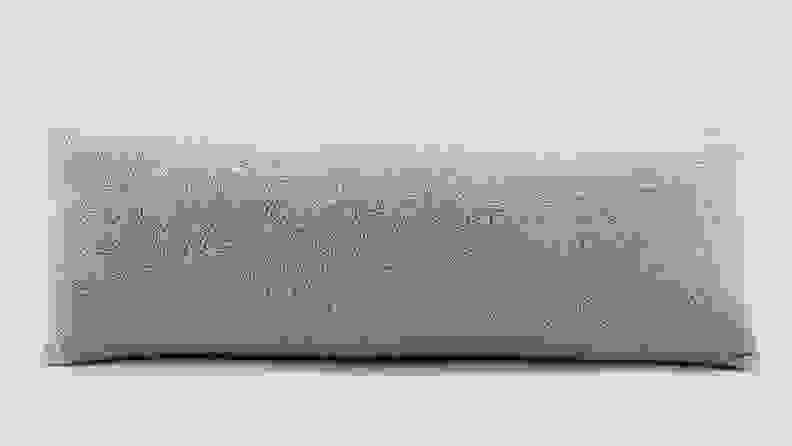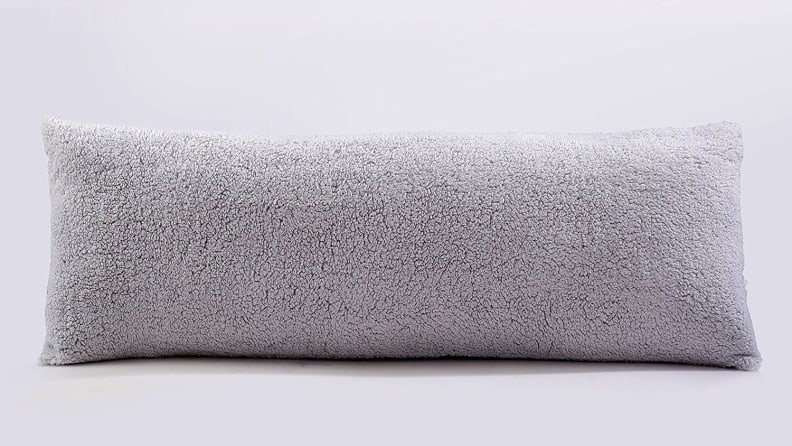 A normal pillow just doesn't cut it in a car. While resting on the door, they just aren't thick enough to be remotely comfortable. That's why I choose to bring a large body pillow, so I can fold it in half for the optimal thickness and sleep-ability. I love this cover in particular because it's soft and fuzzy, too.
Get the Reafort Ultra Soft Sherpa Body Pillow Cover at Amazon for $13.99
12. A good backpack to throw all your stuff in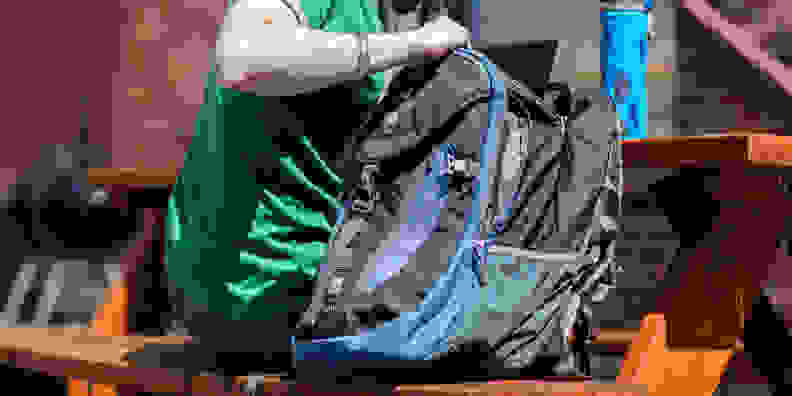 With all your extra devices, snacks, and more, you're going to want one place to keep it all organized. The L. L. Bean Quad Pack is our favorite backpack because it has plenty of pockets and space to hold things of all shapes and sizes. Plus, it's easy on your shoulders, so it's still comfortable to lug around if you have anything heavy in there.
Get the L. L. Bean Quad Pack at L. L. Bean for $79.95
13. Luggage to pack your clothes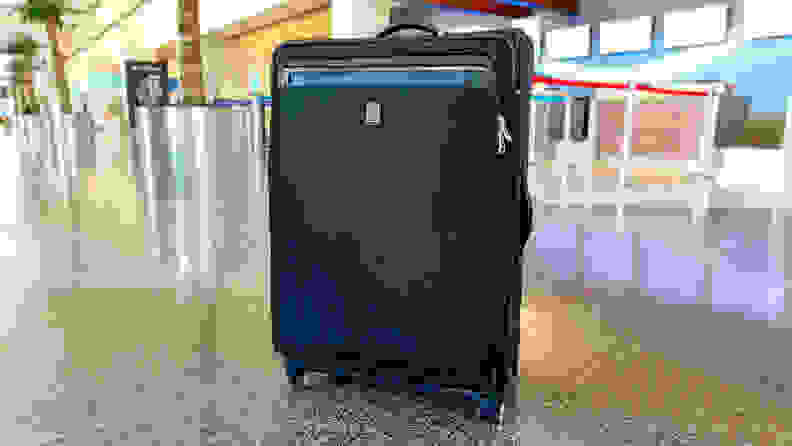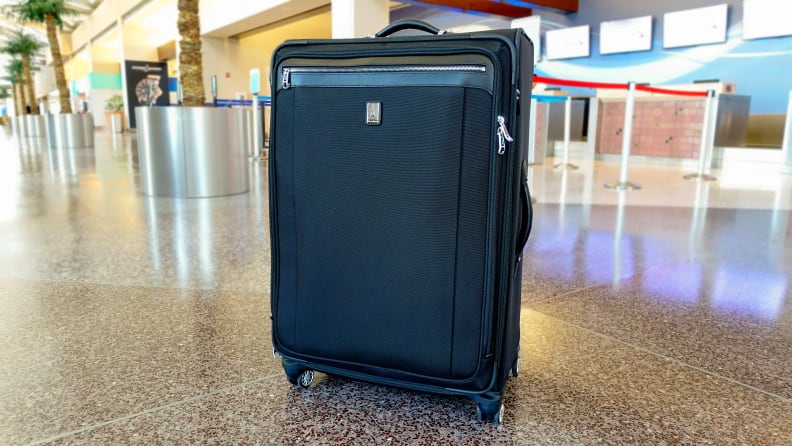 Before you even get into the car, you need to make sure your bags are packed. And you're going to want good luggage to keep your stuff in. This bag from Travelpro is the best one we've ever tested because it's durable enough to survive years of vacations, has a ton of space, and has a zipper pouch for last-minute items, making it perfect for your road trip.
Get the Travelpro Platinum Magna 2 29" Expandable Spinner Suiter at Amazon for $339.99
Prices are accurate at the time this article was published, but may change over time.