Laptops
The Best PC Gaming Accessories of 2019
All of the hardware you need to take your gaming to the next level.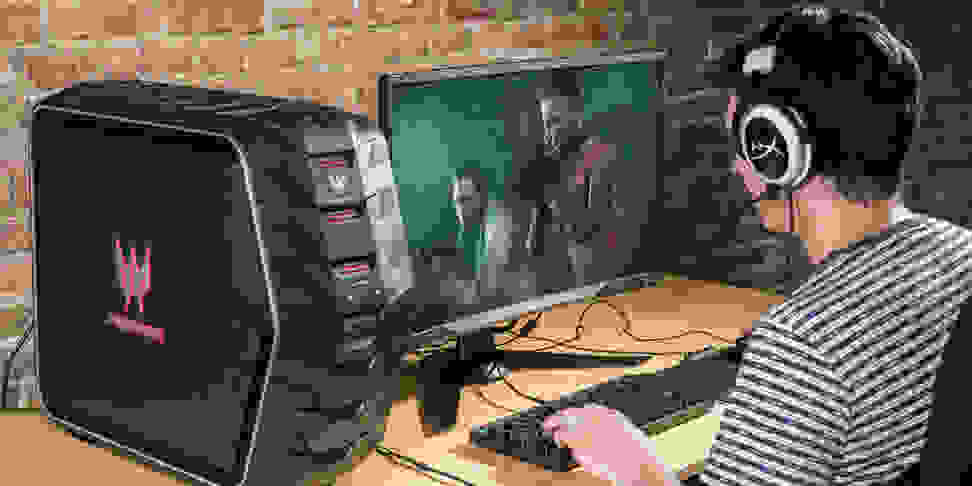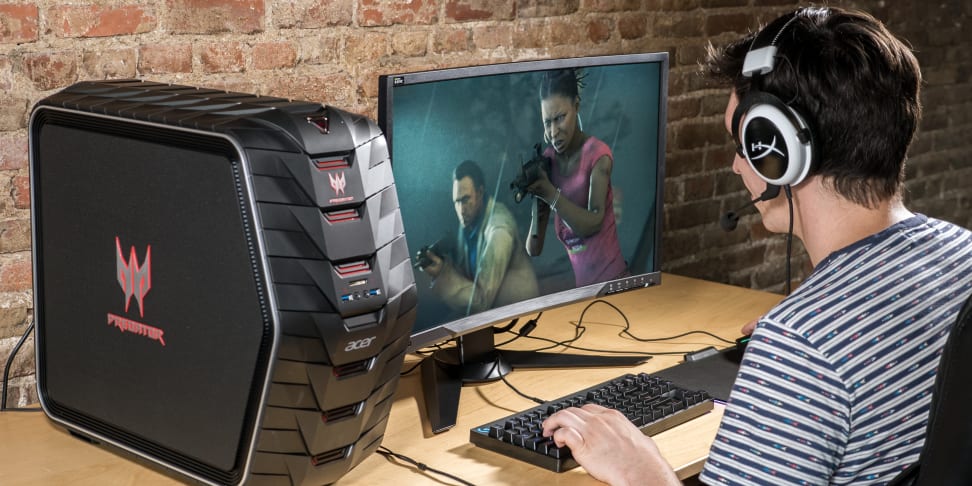 Credit:
If you're anything like me you've spent the bulk of your gaming career fatefully devoted to the console life. But maybe, like me, you're starting to think about investing in a proper PC gaming setup to get in on all of those games you've missed out on over the years.
But where do you start? Obviously, you'll need a computer—desktop or laptop?—but have you thought about every other scrap of hardware you'll need? What about a keyboard, mouse, and headset? There's a lot that goes into a PC gaming setup and lucky for you, we're here to guide the way.
We've tested and reviewed dozens if not hundreds of gaming mice, gaming keyboards, gaming headphones, and gaming laptops in order to find the best in each category.
Here are the best gaming accessories to set yourself up as a PC gaming pro:
Best Gaming Laptops: Alienware M15 and Acer Nitro 7
Best Gaming Monitor: BenQ Zowie XL2540
Best Gaming Headphones: SteelSeries Arctis Pro
Best Gaming Pro: Logitech Pro
Best Gaming Mouse: Razer Mamba Tournament Edition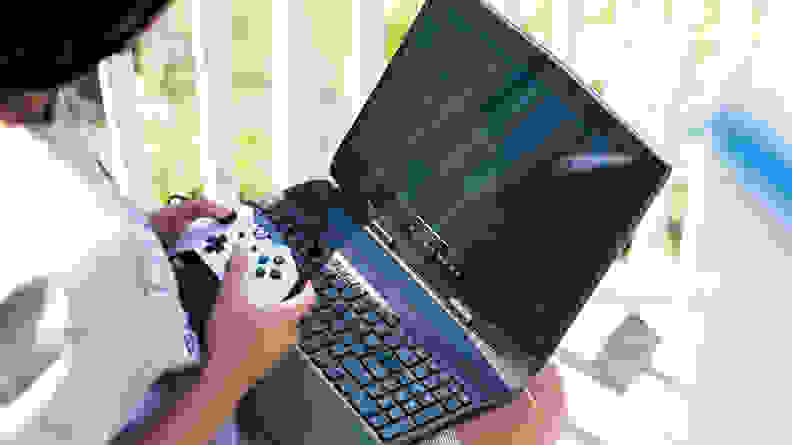 Best Gaming Laptop
Alienware M15 (i7-8750H, 16GB RAM, 512GB SSD, GeForce 2070)
For the title of the best all-around gaming laptop, we considered benchmark results and overall gaming performance, in addition to how long the machine lasts out in the wild on a single charge. We found the Alienware M15 to fit all the criteria.
The Alienware M15 unit we tested has an Nvidia GTX 2070 graphics card, coupled with last year's Intel Core i7-8750H processor and 16GB of RAM. At under five pounds, the M15 can be used on the road or docked at your desk. It offers a ton of ports, including an HDMI port, a mini-display port, a Thunderbolt port for external hard drives, and what Alienware refers to as a Graphics Amplifier Port. The latter is part of the new trend in gaming laptops that enables you to tether an external enclosure with additional graphics hardware. We did not test that particular feature, but its mere existence helps future-proof the package a bit.
The M15's 15.6-inch full HD display with 144Hz refresh rate and an anti-glare screen is truly a delight. It's enjoyable for both long bouts of travel in your favorite RPG or for binge-watching the content that's collecting dust on your streaming shelf. The M15's keyboard is also the most comfortable of the bunch, though it doesn't offer any fancy backlighting. The relative ease of tapping around the keyboard makes it feel like less of a machine meant for gaming and more like a laptop meant for getting things done. The battery life for this laptop is also impeccable—compared to the status quo—and managed up to four hours of continuous web browsing and playtime.
The Alienware M15 isn't priced too high, either. It starts at $2000 for the configuration mentioned here. Or you can spend $500 more to grab the version with the latest Intel Core i7-9750H processor, which will help future-proof the laptop even further down the line.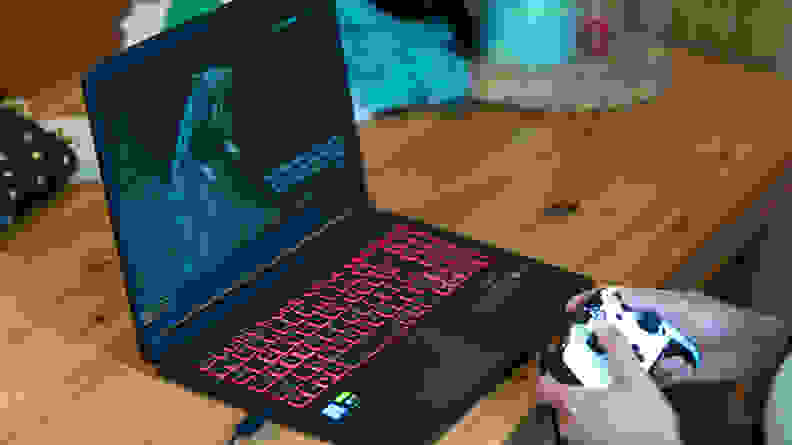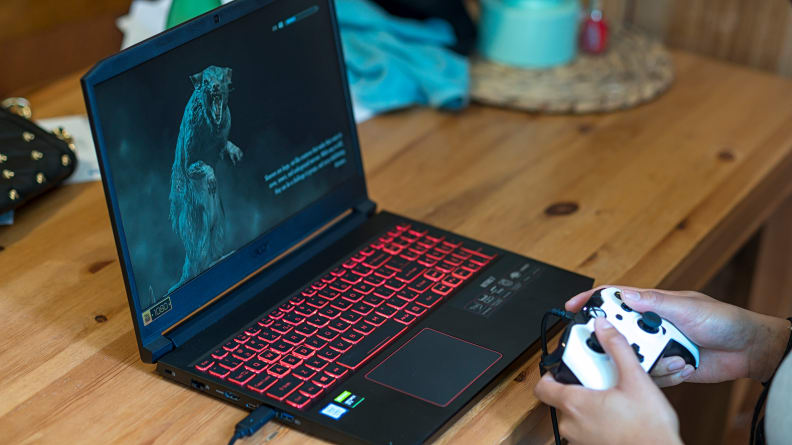 Best Gaming Laptop Under $1,000
Acer Nitro 7 (AN715-51-752B)
Just because you're buying a gaming laptop on a strict budget doesn't mean you have to skimp on the features. The Acer Nitro 7 is an excellent example of how to save money and equip yourself with the kind of hardware that will play your favorite games and help you get things done.
The Nitro 7 has the latest Intel Core i7-9750H processor along with an Nvidia GTX 1650 graphics card and 16GB of RAM. Like its pricier competition, it also offers a 15.6-inch Full HD display with 144Hz refresh rate, which means games run pretty smooth. It even managed to maintain high frame rates in visually-demanding games like Metro 2033 and Rise of the Tomb Raider. It boasts impeccable battery life, too, with up to four hours of continuous use before it requires a charge.
Perhaps the only caveat of the Nitro 7 is the same issue that plagues other gaming laptops. The lack of physical buttons on the trackpad makes it hard to play some games without an additional mouse.
Best 24-Inch Gaming Monitor
BenQ Zowie XL2540
24-inch screen
1,920 x 1,080
240 Hz
No "sync" type
Flat screen
TN panel
A step up from the more affordable XL2411P, the BenQ XL2540 is another of BenQ's Zowie sub-brand, meaning it's frills-free, straightforward, and wholly focused on speed and response time. The XL2540 is available in a few different refresh rate variants (called XL2530, XL2536, etc.), but no matter which one you get, you'll be getting a 24.5-inch screen, full-HD (1,920 x 1,080) resolution, and a flat TN panel.
We tested the XL2540, which is the 240 Hz variant. It's one of the more expensive XL25 models at $499, and it's worth noting that outside of its very slightly larger screen and high refresh rate, the specs here are more or less identical to the other "Zowie" monitors we tested. What you're really paying for is the higher 240 Hz refresh rate—though the XL25 also includes a screen hood, which BenQ claims helps competitive gamers cut down on distractions in their peripheral vision. This wasn't my experience, but then again, I didn't test these monitors side-by-side with competitors at an eSports competition.
The biggest reason to spend more on the XL2540 (compared to the XL2411P, XL2530, XL2536, and so on) is its 240 Hz refresh rate. While you might not need that much refresh fidelity right now, it does mean if you choose to upgrade your gaming tower, video card, or GPU going forward, you'll have room to "grow into" the XL2540's refresh rate.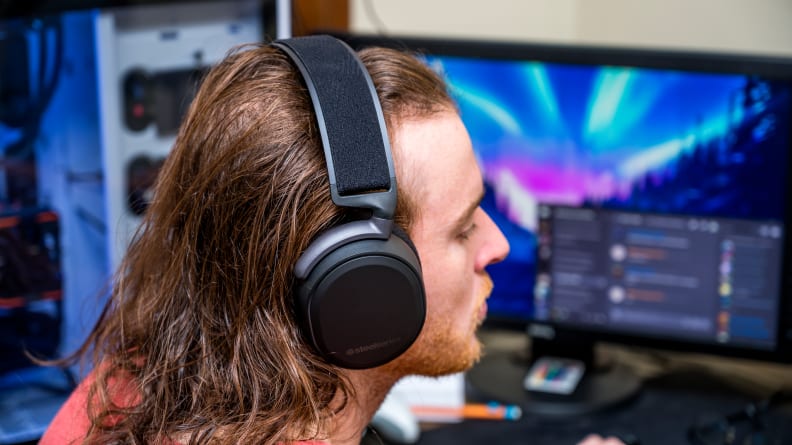 Best Gaming Headphones
SteelSeries Arctis Pro
If you're going to pay over $300 for anything—let alone a gaming headset—it needs to be downright impressive. Thankfully for SteelSeries, the Arctis Pro most definitely is. One of the more comfortable gaming headsets on the market, the Arctis Pro uses a flexible suspension band to customize size, with super soft ear cups that stay comfortable even for hours—even while wearing glasses. Sure, comfort alone isn't enough of a reason to buy such an expensive headset, but the Arctis Pro doesn't stop there.
Both music and games sound fantastic using the Arctis Pro. I played both a quiet indie game, Atma, and loud, booming matches of Overwatch while using this headset and I was pleased with both. While playing Atma, the headset balanced the quiet soundtrack with in-game sound effects, like the crunching of grass beneath my character's feet. In Overwatch, I was able to clearly distinguish my allies' voices from in-game noise, which can sometimes be a struggle for me. That's largely thanks to the mixer that comes with the. For me, the mixer made for a perfectly customizable balance between game and chat.
From there, customization extends into the equalizer which lets you change frequencies without any extra software. It's a pricey headset, but where that money is going is clear. Better still, you can find the Arctis Pro for a lot less money online these days, making it an easy choice for serious gamers.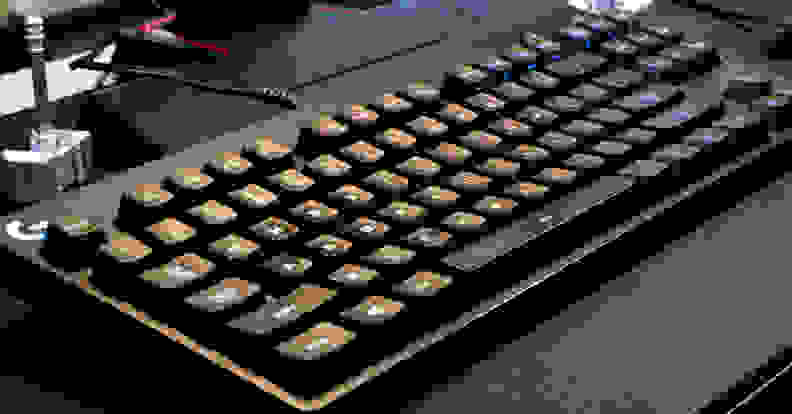 Best Gaming Keyboard
Logitech Pro
The Logitech Pro is our pick for best overall due to its combination of reliable performance, compact size, and simple, robust feature set. The "tenkeyless" Logitech Pro ditches the number pad found on the right-hand side of most keyboards in favor of a more compact design. While this makes it slightly less ideal for general/office use, it makes it easier to center equidistantly under each hand, which is better for typing and certain game layouts. You're getting fewer keys here compared to most gaming keyboards out there, but you're also essentially paying for sheer performance rather than a potentially extraneous set of keys.
It may seem odd that the smaller Pro fetches a higher price than some of the much larger—and perhaps flashier—keyboards on the list, but you're not just paying for portability here. I found the satisfyingly clicky keys boasted reliable, quick travel, and the symmetrical/center-based layout lenders typing and WASD'ing a sturdiness that first-time users should find very appealing. The Logitech Pro was far and away my favorite keyboard for general typing, and it's minimalist-looking enough that it won't offend aesthetic sensibilities if you're looking for form as well as function. At $130, it's not cheap, but it will please a wide majority of gamers.
Finally, it's by far the best choice for gamers on the go from amongst the keyboards we tested. The detachable cable and compact design make it easy to pack away and take on the road.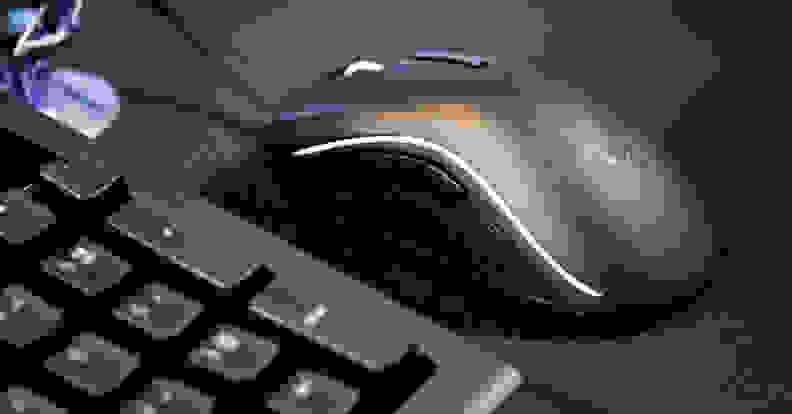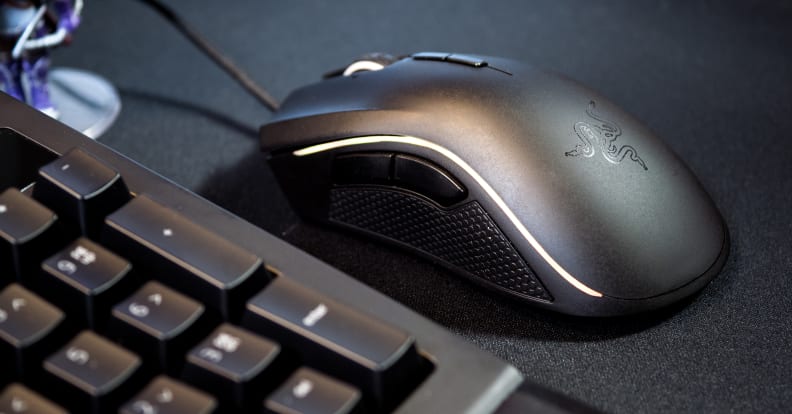 Best Gaming Mouse
Razer Mamba Tournament Edition
I make it a rule to avoid checking prices on the products I test in a roundup, and my time with the Mamba Tournament Edition had me expecting it would fetch a much higher price. But for the $90 asking price (and a street price around $60–$75), this Mamba is an excellent choice.
Not only is the baseline quality a step above the average gaming mouse, the Mamba Tournament Edition delivers the one thing most of the mice in this list were missing: weight. It isn't a button-heavy product, featuring only two additional customizable keys, but the quality of the materials stood out from the pack. The Mamba Tournament Edition mitigates a high price tag by avoiding extraneous features and honing in on providing a quality experience.
I tested/used a bunch of mice for this roundup, and this one was far and away my favorite, and the one I'd buy. It feels sturdier than even some more expensive gaming mice, and the added weight gives it a feeling of heightened precision. As an added bonus, the Mamba Tournament Edition also includes a very nice transport/storage case, and its strobing RGB LED lights are of subtler stuff than some of the more aggressive-looking mice in this roundup. For the money, this is the best mouse for most gamers.
More Articles You Might Enjoy
Up next
Get Reviewed email alerts.
Sign up for our newsletter to get real advice from real experts.