Lifestyle
15 perfect Mother's Day gifts for every type of mom
There's something here for every mom you want to celebrate this May.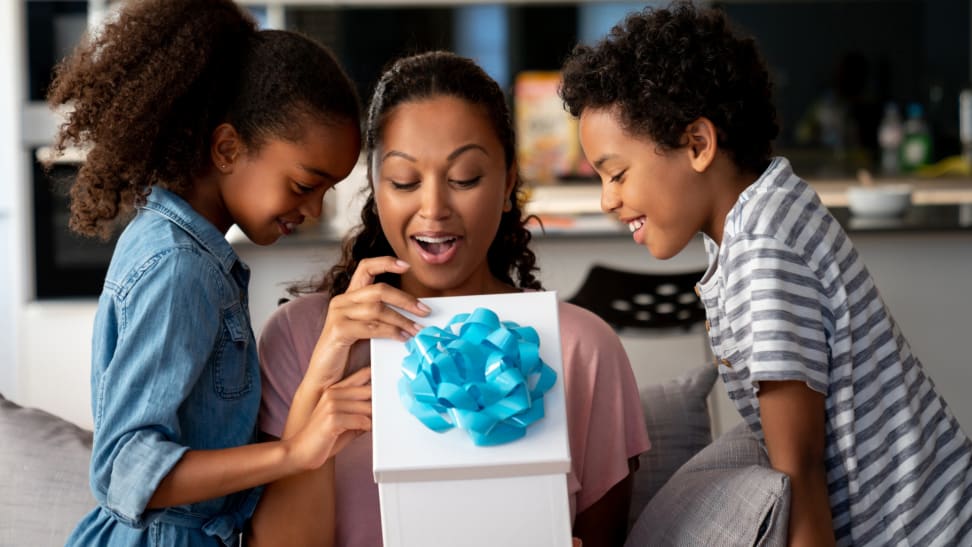 Credit: Getty Images / andresr
Whether mom is a techie, loves to cook, is into fashion, or is the sentimental type, there's a perfect gift out there for her. And with Mother's Day 2021 quickly approaching (it's Sunday, May 9, in case you forgot to put it in the calendar), the window for grabbing the perfect item to say "I love you" is closing–especially if you want to order something online and have it delivered on time.
Don't worry, we have you covered with great gift suggestions that are sure to put a smile on any mom's face. And all of these ship from or to Canada.
1.For the dog-loving mom: Yeti Boomer 8 dog bowl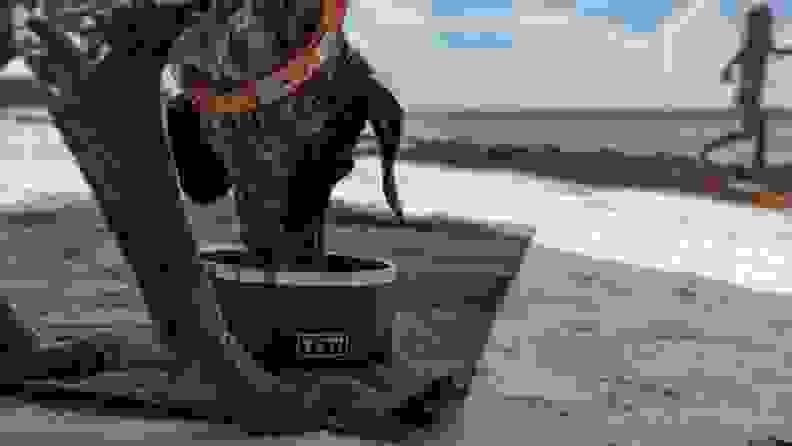 Does the mom you're shopping for love hiking, camping, or boating with her pooch? If so, the Yeti Boomer dog bowl is sure to suit her lifestyle. This sleek and durable bowl is made from stainless steel and comes in various colours, and it can hold up to eight cups of food or water. Plus, you can even have it customized with the dog's name or a cute dog-themed graphic.

Get the Yeti Boomer 8 Dog Bowl from Yeti for $64.99
2. For the gamer mom: Nintendo Switch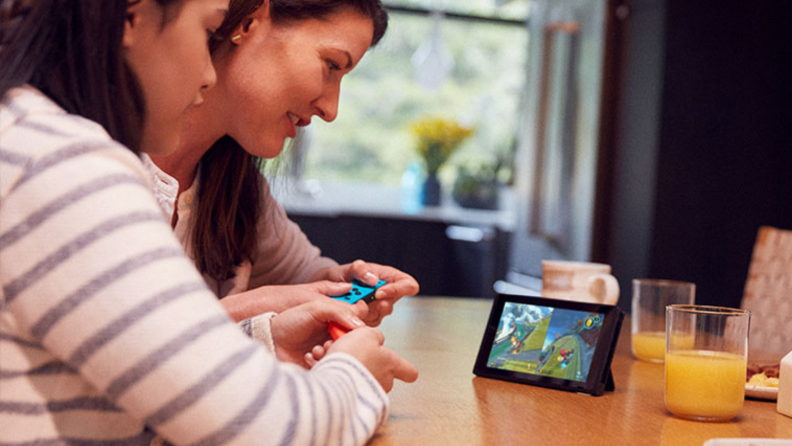 With great games like Hades, Breath of the Wild, Animal Crossing: New Horizons, and more, the Nintendo Switch is a fantastic console that can be played on a monitor, TV, or on the go and has adaptable features that the whole family can enjoy. The Switch also gives players access to classic games, and it allows for multiple players, so you can finally show off your sweet Smash Bros move to your mother.

Get the Nintendo Switch from Best Buy Canada for $399.99
3. For the sentimental mom: Grace Personalized bracelet
Remind a special mom, whether it's your own mother, sister, or special friend, that you're always right there beside her, even when you live miles apart with this personalized latitude and longitude coordinates bracelet. She'll get lots of mileage out of this hand-stamped cuff that looks good with everything and stands as a constant, wearable reminder of a significant time and place in your life that will always hold importance to you both.

Get the Grace Personalized bracelet from Etsy for $55.84
4. For the cat mom: Daley Breezy pet carrier
For the cat mom who wants to bring her feline friend with her wherever she goes, this cat carrier is a Reviewed favourite and is a fun, stylish, and Instagram worthy alternative to a boxy kitty carrier. This one comes with a battery-powered aeration system, an interior light, and super cute design options.

Get the Daley Breezy Pet Carrier from Wayfair Canada for $154.99
5. For the vegetarian mom: Veggetti Spiral vegetable cutter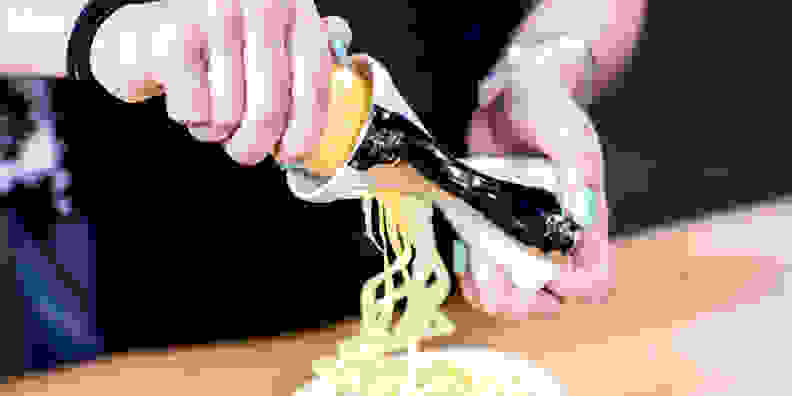 Whether your mom is a vegan, vegetarian, or just a vegetable lover, she needs a Veggetti in her kitchen. This affordable gadget is the best spiralizer we've ever tested, and it's ideal for making zoodles (aka zucchini noodles) and other fun vegetable dishes. It's super easy to use, cuts vegetables into two different sizes, and even comes with a brush for cleaning, too.

Get the Veggetti Spiralize Vegetable Cutter from Bed, Bath & Beyond Canada for $14.99
6. For the vinyl collector: Crosley C 6 turntable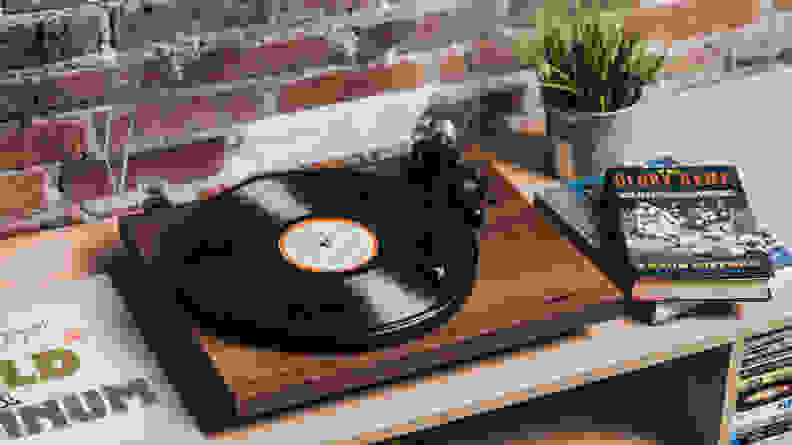 If your mom's idea of a terrific day is adding to her collection of vinyl records and then playing tunes at home as she cooks, cleans, or just unwinds for a bit, then one sure-fire way to make her Mother's Day marvellous is to grab her a new record player, like the Crosley C6. As the best affordable record player we've tested, this bad Larry is aesthetically gorgeous and boasts a built-in preamp, upgradable cartridge, and more.

Get the Crosley C6 Record Player from Canadian Tire for $244.99
7. For the mom who never drinks enough water: A Brita water bottle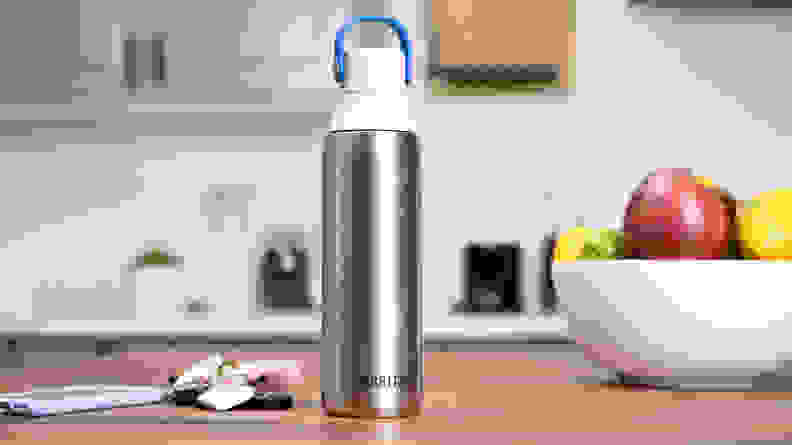 If you know your mom isn't the best at staying hydrated throughout the day, consider gifting her the all-around best water bottle we've ever tested, the Brita Premium filtering water bottle. This stainless-steel bottle features built-in filtering and insulation, so drinks not only stay cool throughout the day but free from harmful bacteria as well.

Get the Brita Premium Filtering Water Bottle from Walmart Canada for $24.97
8. For the mom who's into DIYing it: Urban Cheesecraft Kit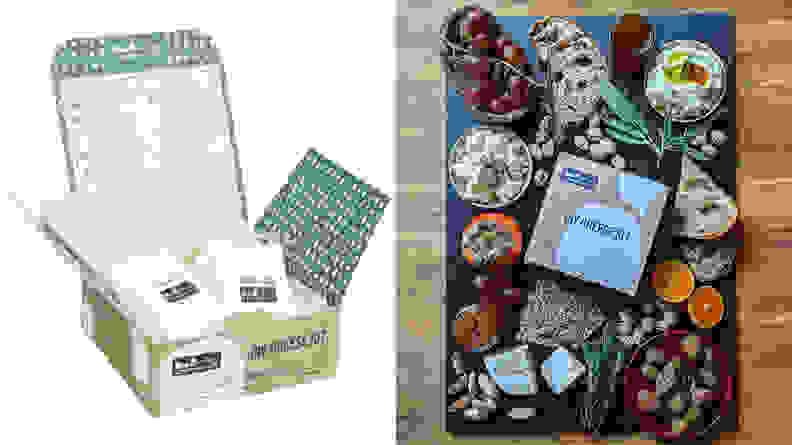 Is your mom the kind of person who's always eager to try out new hobbies, especially do-it-yourself kits? If so, then this cheese-making set from Urban Cheesecraft could end up launching a whole new obsession.
Designed to be beginner-friendly, this 5-star rated kit boasts more than 6,000 positive reviews on Etsy. It comes with almost everything she'll need to start making her own cheese in just 30 minutes (she'll need to have milk and some basic kitchen supplies like measuring cups and a colander to get started).

Get the Urban Cheesecraft Kit from Etsy for $19.25
9. For the mom who's ready for sandals season: Michael Kors sandals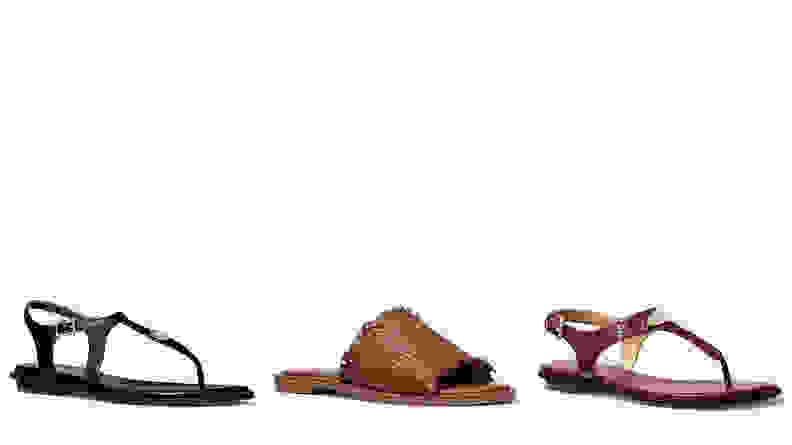 Summer is right around the corner, which means moms who live for long afternoons at the beach won't just be thinking about the best swimsuits to buy this season—they'll also be fantasizing about the right sandals to go with them.
As designers go, Michael Kors is one of the best, known for everything from handbags to apparel and everything in between. But the Michael Kors sandals game is especially strong, and if you know your mom's size, you can shop all kinds of trendy picks, like the 5-star rated Dee woven leather slide sandals or the 5-star rated Mallory leather T-strap sandals. No matter which you choose, the right sandal could add a lot of polish to your mom's summer wardrobe, and that's huge.

Get the Michael Kors Dee Woven Leather Slide Sandal from Michael Kors for $79

Get the Michael Kors Mallory Leather T-Strap Sandal from Michael Kors for $138
10. For the mom who is always on her feet: Renpho Foot Massager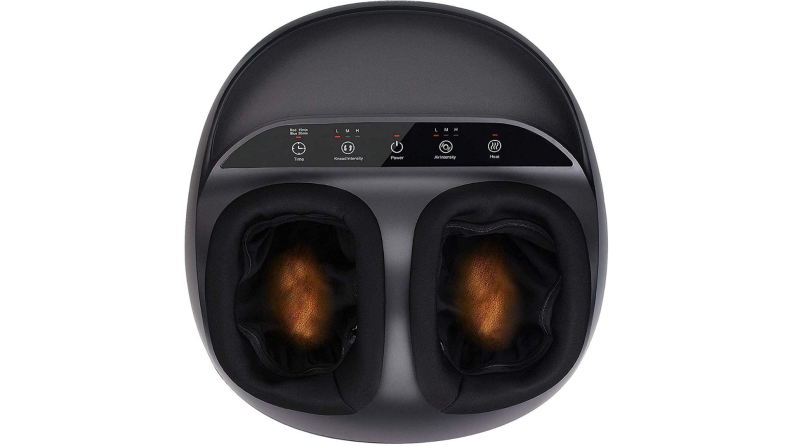 Sweep her off her tired feet and into the fantastic Renpho foot massager, equipped with separate cloth-covered massagers for each foot that feature a rotation ball, rolling stick, and even the option for heat. She'll love the ability to choose either a 15-minute or 30-minute massage and the versatile low, medium, and high options for intensity, so the massage always feels customized to her specific needs. We tested foot massagers and the Renpho took the top spot. We love that it's sturdy, easy to use, and provides a great massage.

Get the Renpho Foot Massager from Best Buy Canada for $149.99
11. For the mom who needs a good night's rest: Nidra Deep Rest eye mask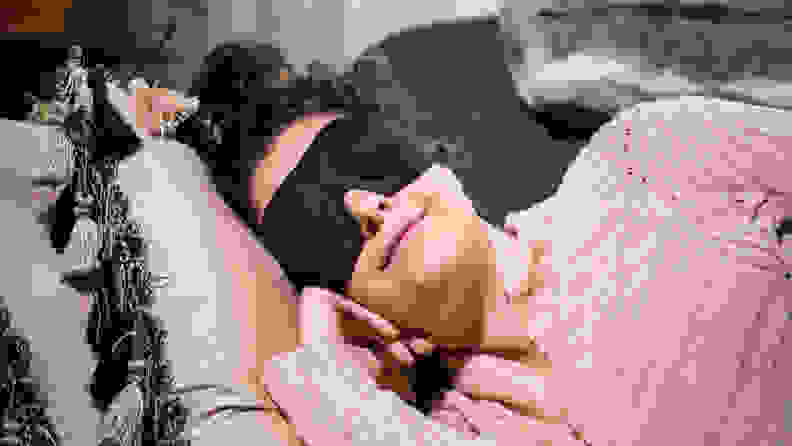 Help mom get her forty winks uninterrupted with this contoured sleep mask that, according to our tests, is the best sleep mask money can buy. Our tester claims it feels like "blackout curtains for your eyes." The contoured shape allows for easy blinking and makes it possible to even wear makeup underneath if needed. Plus, the Velcro strap makes sure it fits perfectly around the head so it won't move around during sleep, which means she'll wake up well-rested and ready for the day.

Get the Nidra Deep Rest Eye Mask from Sport Chek for $19.99
12. For the new mom getting back to the gym: Lululemon Align Pant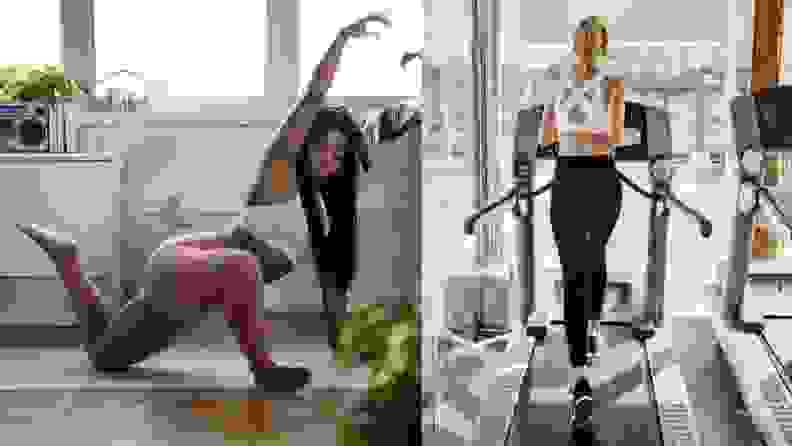 Lululemon leggings have long been fabled as being the best when it comes to quality, look, and longevity. We put the retailer's popular Align leggings to the test and found that overwhelmingly so, they are the most comfortable pair that our tester has ever owned. Any new mom will love how buttery soft they are and also how the wide waistband makes them easily comfortable enough to wear all day long. Coming in a wide range of colours and sizes, there's a perfect pair for her.

Get the Lululemon Alight Pant from Luluemon for $98
13. For the mom with an iPhone: Apple AirPods Pro
If she always has the newest tech, treat her to some of the best wireless headphones for Apple lovers we've tested. With Apple AirPods Pro, she'll be able to listen to music, podcasts, and chat with friends, among numerous other things, all with active noise-cancellation for truly immersive sound. When she'd prefer to hear what's going on around her, she can easily switch over to transparency mode so she doesn't miss a thing. Better yet, the wireless charging case offers a jump of 24-hour battery life so she can listen for as long as she'd like. Hands-free phone calls are a must for new moms, so it's almost guaranteed she will appreciate this gift.

Get the Apple AirPods Pro from Best Buy Canada for $269.99
14. For the mom who lives in the kitchen: The Instant Pot multicooker
Is there any kitchen appliance hotter than the Instant Pot right now? Frankly, no, which is why it's at the top of this list. The Instant Pot Ultra emerged as our favourite after testing pressure cookers. The multi-purpose pot cooks food perfectly, whether it's chilli or risotto, and it is intuitive to use and easy to clean.

Get the 3-quart Instant Pot Ultra 10-in-1 multicooker from Best Buy Canada for $119.99
15. For the mom who gulps down smoothies: A reliable, hard-working blender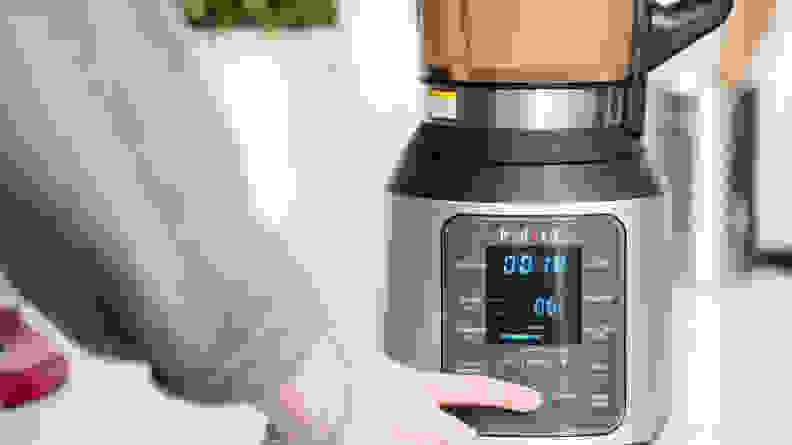 A blender versatile enough to blend up fruit and yogurt for smoothies or grind nuts for homemade peanut butter is a kitchen staple. Regardless of what mom is making, the Instant Ace Nova will impress with its 1,000-watt motor, helpful presets, and intuitive controls.

For something smaller but still smoothie-rific, we recommend the NutriBullet Select, which comes with a 32-ounce pitcher with lid, a 24-ounce handled cup, a tamper, and to-go lids.

Get the Instant Ace Nova Blender from Wayfair for $119.99

Get the NutriBullet Select from Canadian Tire for $124.99
The product experts at Reviewed have all your shopping needs covered. Visit Reviewed Canada for all the latest reviews, recommendations, buying guides, and coverage of all the best products available in Canada.
Prices were accurate at the time this article was published but may change over time.