Smart Home
The Best Tech Products for Back-to-School
Our favorite tech items for the new school year.
Credit: Reviewed / Jackson Ruckar / Betsy Goldwasser
Editor's Note: Feb. 27, 2020
Our top pick for smartwatches is out of stock and a newer model has been released. We are currently reviewing the Apple Watch 5 along with additional smartwatches and will update this guide once we've completed testing.
It's that time of year again: Back-to-school season is almost here and elementary and college students alike need the best tech products for back-to-school. You probably already know the basic school supplies your little one or teen needs for the year ahead, but what about the non-traditional necessities that aren't on the classroom supply list? Whether your kid is heading off to college or still in grade school, we've rounded up the best tech that your student needs as they head into a new school year like our favorite laptop for students, the Asus Chromebook Flip C434TA-DSM4T (available at Amazon for $545.86).
With the use of smartboards and other digital learning applications, going back to the classroom means more than just buying glue sticks and No. 2 pencils. If you've got a kid going to college, then a laptop with storage and robust battery life is a must. For the kids still in grade school, a tablet to play educational games on can help reinforce what they've learned during the school day.
However, it's important to make sure you're buying quality products, and that's where we come in. We've done all of the testing for you and have compiled our top picks for the best tech products for back-to-school.
Best Laptop for Students: Asus Chromebook Flip C434TA-DSM4T
Best Charging Stand: Yootech X2
Best Wireless Headphones: Sony WH-1000XM3
Best Smart Speaker: Amazon Echo (Third-Generation)
Best Tablet for Kids: Amazon Fire HD 8 Kids Edition
Best Instant Camera: Fujifilm Instax Mini 90 Neo Classic
Best Laptop Under $200: HP Chromebook 11-v031nr
Best Kindle: Amazon Kindle Paperwhite
Best Headphones for Kids: Puro Sound Labs PuroQuiet Kids Headphones
Best Media Streaming Device: Roku Ultra
Best Value Robot Vacuum: Eufy Robovac 11S
Best Smart Lock: Schlage Encode Smart WiFi Deadbolt
Best Portable Speaker Under $50: Anker Soundcore 2
Best Smartwatch: Apple Watch Series 4
How We Test
Every product in this lineup has been physically tested. We've gathered these from our roundups of the best products, so the expertise of editors, staff writers, and contributors is represented in this article. We can confidently recommend these as the very best tech products for back-to-school that you can buy right now.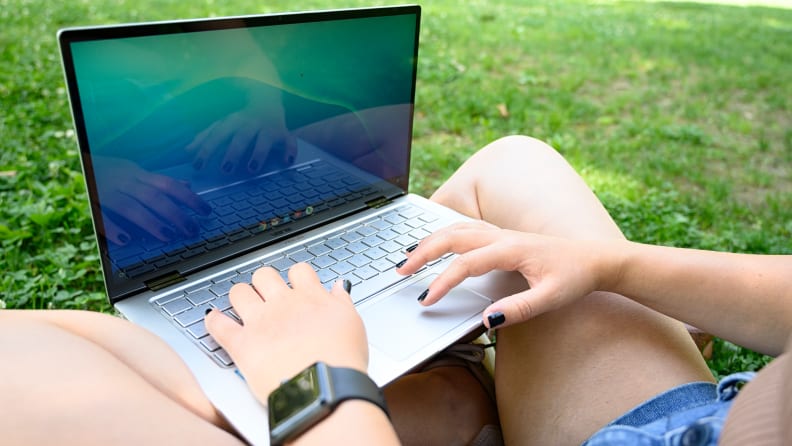 Best Laptops for Students
Asus Chromebook Flip C434TA-DSM4T
With its zippy performance, vibrant display, and chic aesthetic, the Asus Chromebook Flip is the best laptop for students. Its performance is good enough for everyday tasks like surfing the web and checking email, and its bezels are practically nonexistent (meaning you're getting a ton of screen space). But what we like best is the sophisticated design. With its aluminum finish and chrome trim, the C434T looks and feels like a premium product minus the premium price tag. It's one of the most elegant-looking Chromebooks we've seen in a while.
The only thing that tripped us up was the trackpad. It's not as responsive as a MacBook touchpad, and it took us some time to adjust to it. I wouldn't say it's a deal-breaker, per se, it's just something to be aware of. (P.S. If you're looking for a case to carry your new machine in, take a look at our recommendations for the best laptop sleeves.)
Pros
Excellent battery life

A beautiful display and keyboard

Affordable price point
Cons
More expensive than most Chromebooks

Doesn't run full Windows or Mac apps
Best Charging Stand for Students
Yootech X2
After a long day on campus, your student's phone battery is probably close to empty. If they're headed back out for after school events, they can quickly charge their phone using our favorite wireless charging stand. It can power a device in under three hours. Of the 14 wireless chargers we tested, the Yootech X2 Wireless Charging Stand offered the best combination of fast charging and versatility. And, the cost won't break the bank while you're paying for other back-to-school essentials.
During our tests, the X2 charged a Samsung Note 8 in just over 2.5 hours and Apple's iPhone XS in just under three hours. Its dual charging coils makes it possible to charge a smartphone in either landscape or portrait orientation, without any loss in charging power. Plus, its small footprint means that it won't take up much space in a dorm room. Missing, however, is a USB charger, so you'll have to consider this additional cost as part of the X2's total purchase price if you don't have one already.
Pros
Fast charging

Works across multiple smartphone brands
Cons
Doesn't come with a USB charger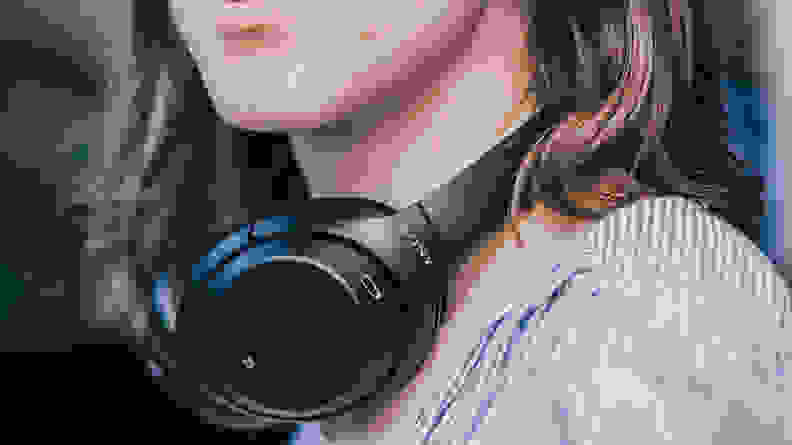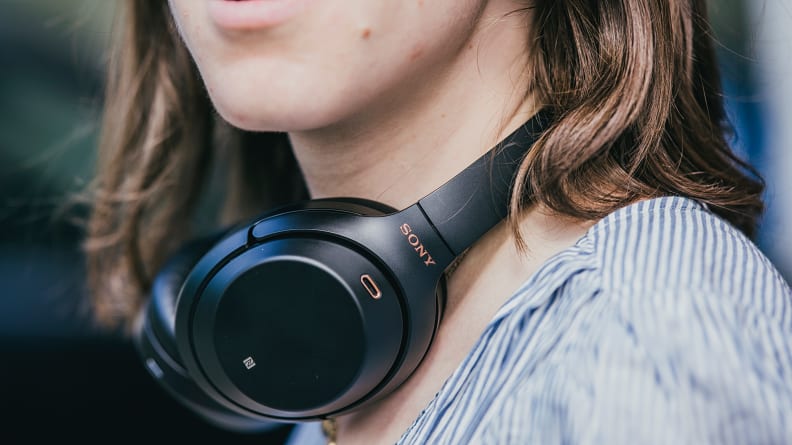 Best Wireless Headphones for Students
Sony WH-1000XM3
Looking for a pair of earbuds to rock around campus? Sony's WH-1000XM3 are the best wireless headphones you can buy. Combining excellent sound quality, all-day comfort, efficacious noise-canceling, and stylish design details, the XM3 is an outright win.
If you want a ton of details on the WH-1000XM3, check out our full product review, but what you need to know about it is that it doesn't cut any corners—and that's reflected in their price. You should know that there's a learning curve to using these headphones: their firmware is stuffed with impressive features the ability to detect barometric pressure or save custom EQ (equalizer) settings that are reflected in the way your music sounds.
At the end of the day, even if you don't dive into the deep level of customization these headphones deliver, you're getting Sony's best-in-class adaptive noise-cancellation technology, stellar sound quality, and outstanding frequency reproduction. All of this is packed into a pair of over-ear headphones that manage to be well-padded, comfortable, and so lightweight, that you might forget they're even on your head when you're walking from class to class.
The Sony WH-1000XM3 headphones are versatile enough to satisfy staunch audiophiles, commuters fed up with all the noise, and everyday listeners simply sick of dealing with wires.
Pros
Great sound

Very comfortable

Excellent ANC
Cons
Expensive

Complicated UX

Finicky controls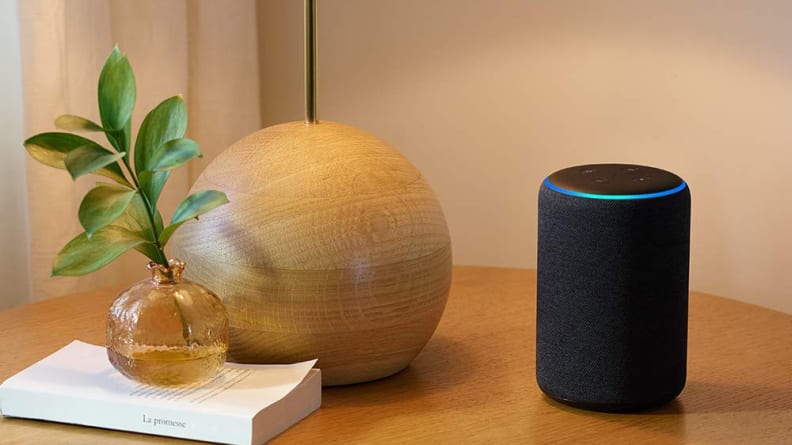 Best Amazon Echo Smart Speaker for Students
Amazon Echo (Third Generation)
Need a hands-free way for your child to easily keep track of their class schedule? The Amazon Echo is our recommendation for the best Echo smart speaker. The device is full of more than 100,000 Alexa skills like calendar management and reminders that can help you stay on task this semester. Have a younger kid in the home? Alexa can help with homework, play games, and set timers. While every Echo device has access to the same Alexa skills and features, we found the third-generation Echo offers the best blend of quality performance and value.
It's got great sound quality, so your kids can listen to music while they study, thanks to Dolby audio, a 3-inch woofer, and a 0.8-inch tweeter. And it has an auxiliary input and output as well as Bluetooth if you want to stream music from another device.
Pros
Amazing sound

High performance quality

Great value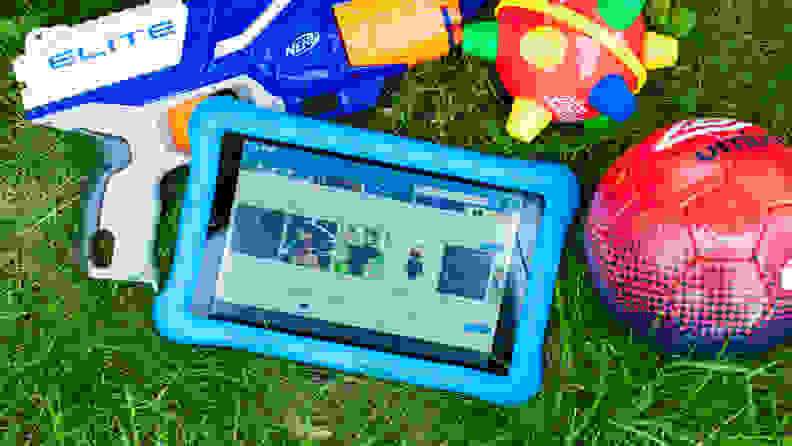 Best Tablets for Kids
Amazon Fire HD 8 Kids Edition
If you have younger kids returning to the classroom this fall, check out our top choice for the best tablets for kids. It's easy to set up, simple to use, passed our drop test and comes with so many pre-installed apps and videos it would take some time for your child to grow tired of it.
The best thing about the Fire tablet is how stocked it is with easily accessible, ad-free, and fun content. Each Fire tablet comes with one year of Amazon FreeTime Unlimited. It provides access over WiFi to more than 13,000 apps, games, videos, books and other content from PBS Kids, Disney, and more. Oh, and the Fire comes with robust parental controls that allow you to limit your child's screen time and what he or she can play. There's also an added educational layer in the Fire tablet. You can require your child to log a set number of minutes using educational apps before moving on to videos or games.
Pros
Easy to use and set up

Includes pre-installed apps

Sturdy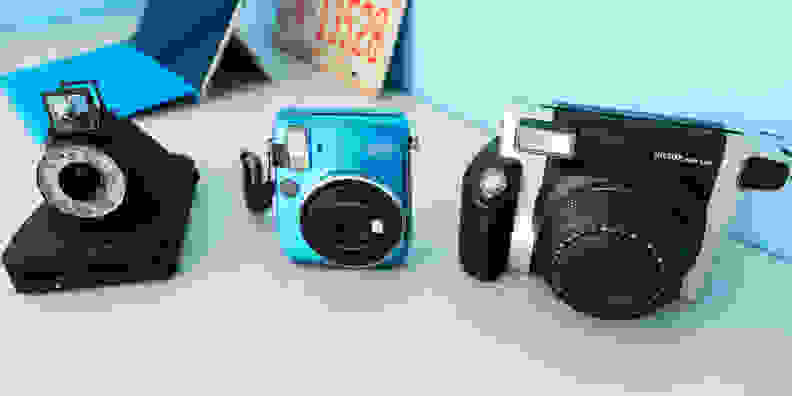 Best Instant Camera for Students
Fujifilm Instax Mini 90 Neo Classic
The first day of school—no matter what ages your kids are—is a big milestone for many parents. I make my daughter take pictures on the front porch on the first and last days of school each year, but the photos usually just end up stored away on my phone, rarely to be looked at again. This year, consider capturing your special back-to-school moments using a film camera like our favorite instant camera, the Fujifilm Instax Mini 90 Neo Classic.
It's a great camera to send your older child off to college with, too, so they can take pictures with friends. The 900 is the most full-featured Fujifilm instant photo camera right now. The only drawback to this model is that it costs significantly more than what most people might want to spend. Its $180 MSRP is rarely what it costs at retail, but it's still quite a bit more than the $60-$100 that seems to be the sweet spot for most people.
Pros
Variety of features

Good for kids
Cons
More expensive than other models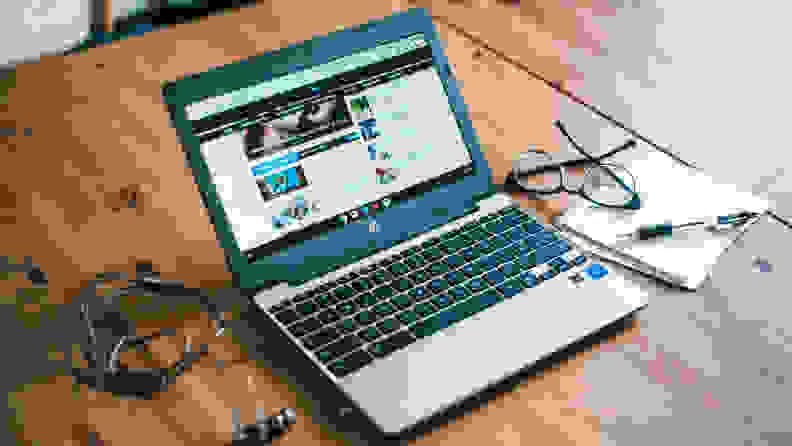 Best Laptop Under $200 for Students
HP Chromebook 11-v031nr
Looking for a more affordable laptop option for back-to-school time? Check out The HP Chromebook 11-v031nr. It's our favorite laptop for under $200 and is adequate in the best sense of the word. What do we mean? Well, it has what your child needs when it comes to schoolwork, and nothing else. The portable computer clocks in at around 2.5 pounds, so it won't weigh down your backpack.
This HP Chromebook has a clear and fairly bright 11.6-inch,1,368 by 768-pixel display. The keyboard is large and comfortable to type on, and the touchpad is large and responsive, recognizing left (one finger) and right (two-finger) mouse clicks without issues. The battery life is pretty good, lasting an impressive 9 hours and 34 minutes on our browsing battery test. One downside is limited storage space, but you can add more by plugging in a micro SD card.
Pros
Solid build quality

Keyboard is easy to type on

Good battery life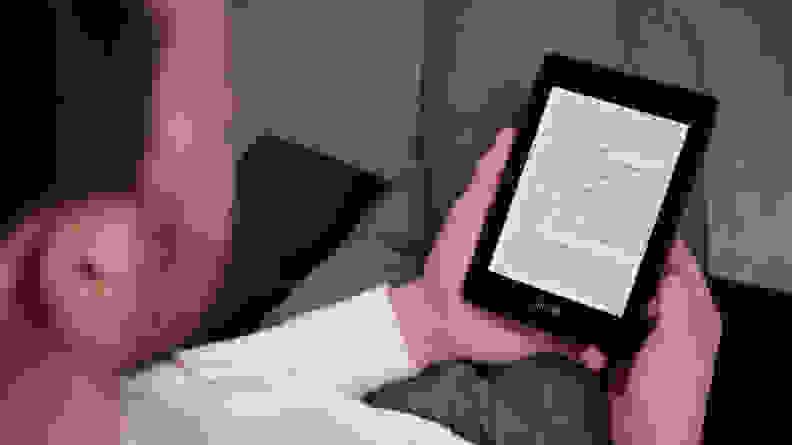 Best Kindle for Students
Amazon Kindle Paperwhite (2018)
Students can enjoy reading on the 10th Generation Kindle Paperwhite. Not only is it the latest version of Amazon's most popular Kindle, but it's also our selection for the best Kindle you can get. Its waterproof design and Audible audiobook functionality set it apart from previous versions. Since it's WiFi- and Audible-ready, users can switch from e-book to audiobook, provided they have an Audible account. But, since there isn't a headphone jack or external speakers, you'll need a pair of Bluetooth headphones to connect to the Paperwhite.
The newest Paperwhite features a 6-inch, 300-ppi e-ink display with a built-in light and 24 levels of brightness, which we found to be robust enough for even the brightest, sunniest settings. The battery life lasts well over a week, too, and there's plenty of storage space for your student.
Pros
Waterproof

Good brightness

Long battery life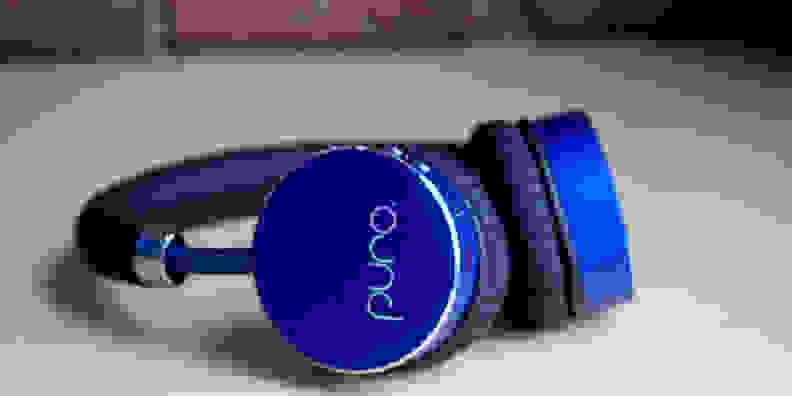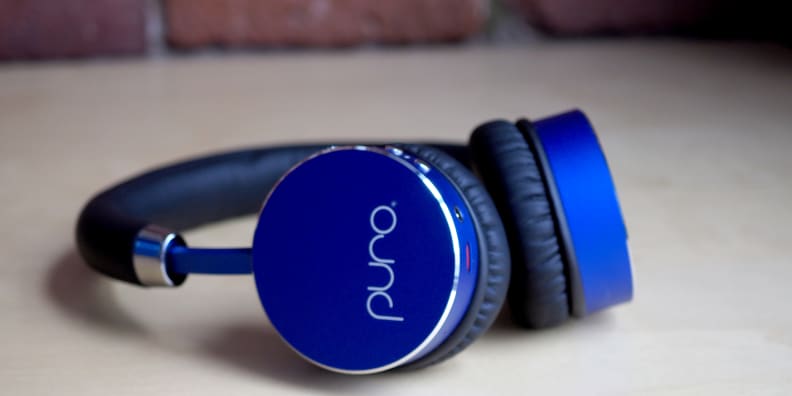 Best Headphones for Kids
Puro Sound Labs PuroQuiet Kids Headphones
When my daughter entered kindergarten last year, a pair of headphones was one of the items on her school supply list. I picked up a cheap pair, but I wish I'd known about the Puro Sound Labs PuroQuiet Kids Headphones. Out of the nine child-friendly headphones our editors tested, we think that the Puro Sound Labs are the best headphones for kids.
These are a bit pricier than our previous favorite—the Puro BT2200—but they offer a killer new feature: noise cancellation. Though it may seem like a luxury feature for many children, it's an awesome addition for kids who have sensory issues. For other children, the noise-cancellation helps reduce the urge to crank the volume to the absolute max.
Though volume-limiting headphones are critical for protecting your child's hearing, the recommended max of 85dBA simply isn't very loud. These headphones help solve that by further cutting down ambient noise. Headphones that cost around $100 (or higher) can be pricey for younger kids who are likely to forget them somewhere (or simply break them), but for an older kid wanting nicer headphones, these are worth the investment.
Pros
Cuts ambient noise with no technical issues

Safe for up to 8 hours

Tangle-free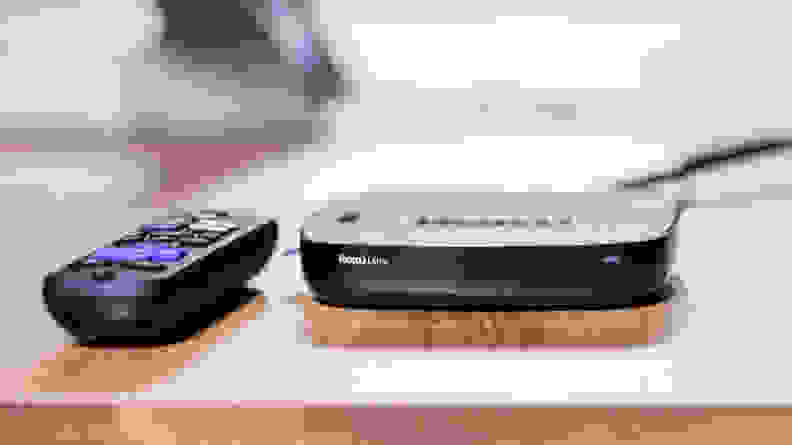 Best Media Streaming Device Students
Roku Ultra
For the college-bound kid, no dorm room would be complete without a way to watch every major streaming service including Apple's own TV app. The Roku Ultra is our favorite streaming device because it supports 4K content, comes with Roku's most advanced remote, and has a button on the box will force your remote to make a noise (because inevitably it will get lost under the bed or behind the desk).
The refreshed remote is the best you can with any streaming box and comes with two "personal shortcut" buttons that your student can assign to whatever apps they please. The remote is perfectly sized, can be operated via voice control, has buttons to quickly access popular services, and even includes a headphone jack so you can plug in headphones and listen to what you're streaming wirelessly—perfect for late-night binge sessions after a full day of classes.
Pros
4K content

Advanced remote control options

Easy to use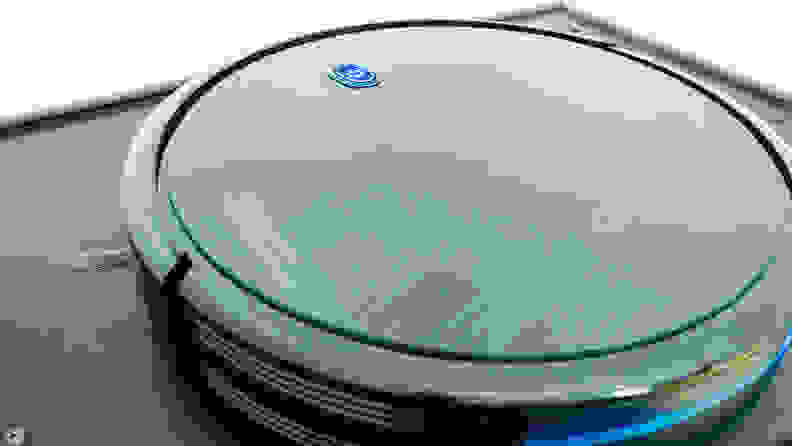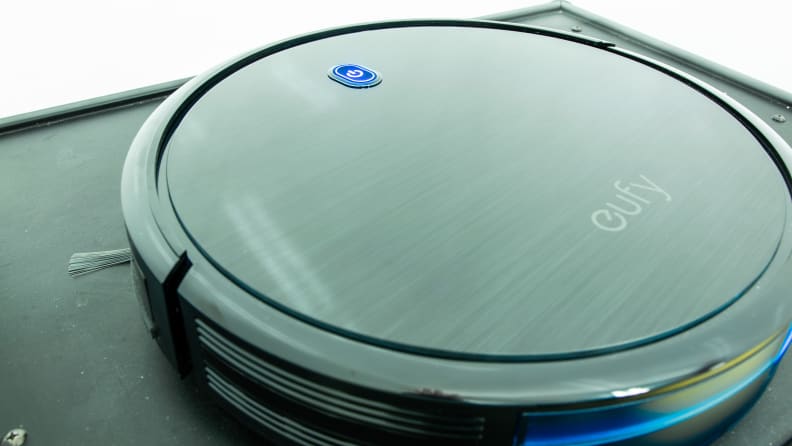 Best Value Robot Vacuum for Students
Eufy Robovac 11S
This robot vacuum has dual purposes for parents and students. If your son or daughter is going off to college this fall, help them keep their space clean with our favorite robot vacuum for the money, the Eufy Robovac 11S. The Robovac can also be a lifesaver for caregivers and parents who need help keeping their home tidy during the busy back-to-school season.
During our testing, the 11S picked up around 11.6 grams of dirt per run, more than what most iRobot models manage. During operation, the 11S is quiet, rarely making enough noise to interrupt a conversation or a midnight study sesh. The combination of good dirt pickup and quiet operation make the 11S one of our favorite robot vacuums.
Pros
Very affordable

Slim design allows it to clean more areas

Good dirt pickup performance
Cons
Can get caught on throw rugs

Clean cycles can last up to two hours long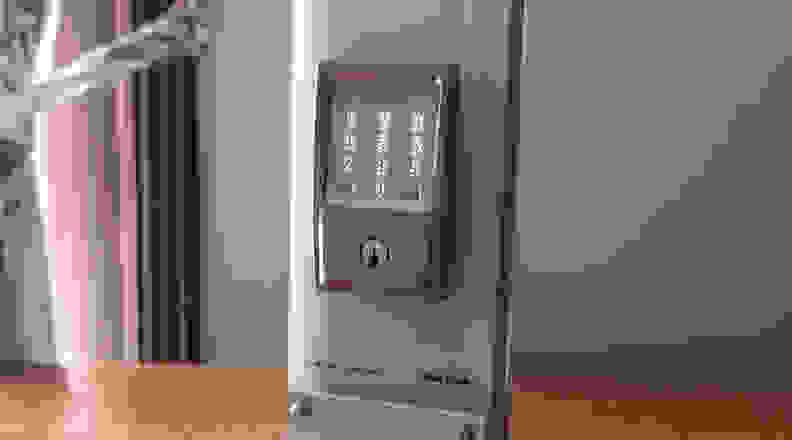 Best Smart Lock
Schlage Encode Smart WiFi Deadbolt
If your teen will be coming home to an empty house after school, our favorite smart lock is going to be a lifesaver if he or she ever loses the house key. The Schlage Encode Smart WiFi Deadbolt is a solid, easy-to-use smart lock that works with Alexa, Google Assistant, Ring, Amazon Key, and Schlage Home. Unlike most other smart locks, the Schlage Encode has WiFi built into the lock itself. That means that, even without a hub, Encode can connect to the internet, voice assistants, and your phone when you're away from home.
The device can store and remember up to 100 permanent, temporary, and recurring passcodes. So, you can set a specific code just for your student to use after school. Or, if your college-aged kid is coming home for the weekend, you can set a code for they can use as they come and go.
Pros
Up to 100 passcodes

Recurring, temporary, permanent passcodes

Amazon Key compatible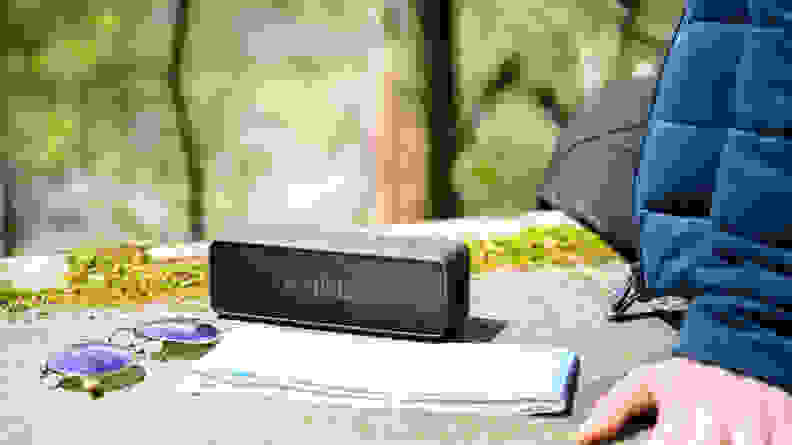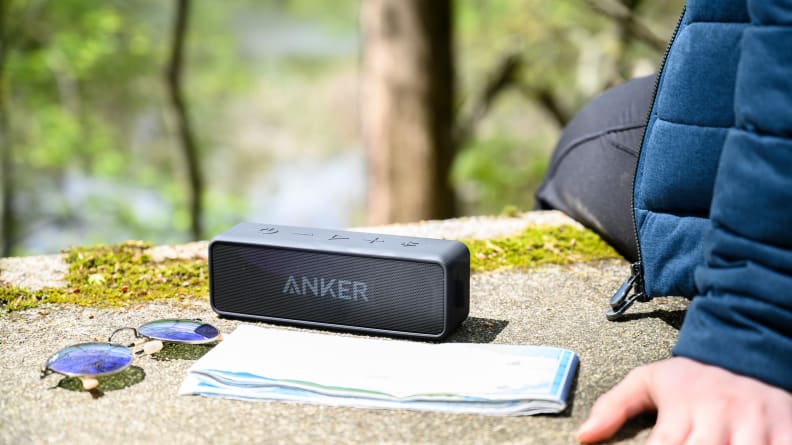 Best Portable Speaker Under $50 for Students
Anker Soundcore 2
A Bluetooth speaker like the Anker Soundcore 2 will likely be one of your student's favorite back-to-school tech items. It's our favorite portable Bluetooth speaker under $50 because it's basic, straightforward, useful, and comes in a variety of colors. It features a sturdy rectangular design with big, easy-to-push buttons and a very tightly sealed set of inputs for USB charging and a 3.5 input.
During testing, our editors noted that the SoundCore 2 is portable and fairly lightweight, and it has less tinniness in its trebles than a lot of portable Bluetooth speakers and more bass presence. Between the low price point and the wide array of colors, it's a very clear value pick as far as portable speakers for students go.
Pros
Easy to use

Portable

Affordable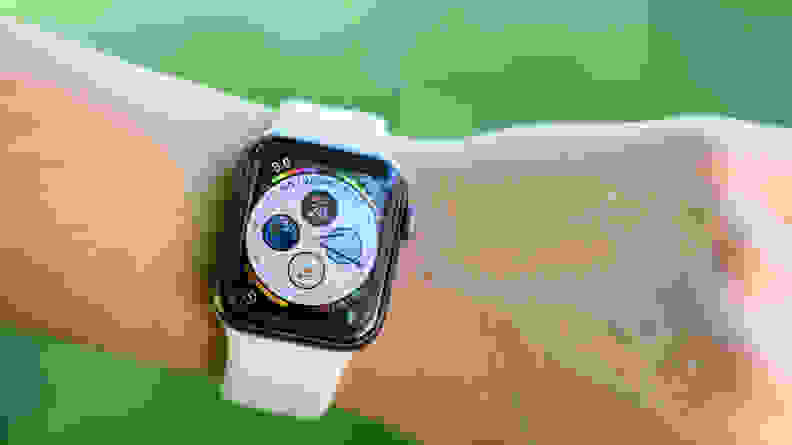 Best Smartwatch for Students
Apple Watch Series 4
Editor's Note: Feb. 27, 2020
Our top pick for smartwatches is out of stock and a newer model has been released. We are currently reviewing the Apple Watch 5 along with additional smartwatches and will update this guide once we've completed testing.
The Apple Watch Series 4 smartwatch is our top recommendation for the best smartwatches right now. We tested the 40mm with GPS and GPS/LTE version and it does almost everything better than every other smartwatch we've come across. Many free apps can help your older child stay active, study, track sleep, order food, check transit schedules, and more.
The minimalist watch keeps a note of all smartphone notifications, makes phone calls, and sends text messages. Your student will enjoy listening to music, podcasts, and maybe even previously-recorded classroom lectures without needing their cell phone (provided the watch is outfitted with GPS/LTE).
Pros
Versatile, thanks to large app library

comfortable to wear

Bright, vibrant touchscreen
Cons
Difficult to set up

Requires frequent charging
More Articles You Might Enjoy
Up next
Get Reviewed email alerts.
Sign up for our newsletter to get real advice from real experts.