Smart Home
8 ways an Amazon Echo device can help you in severe weather
Alexa can help you out as the storm rages outside.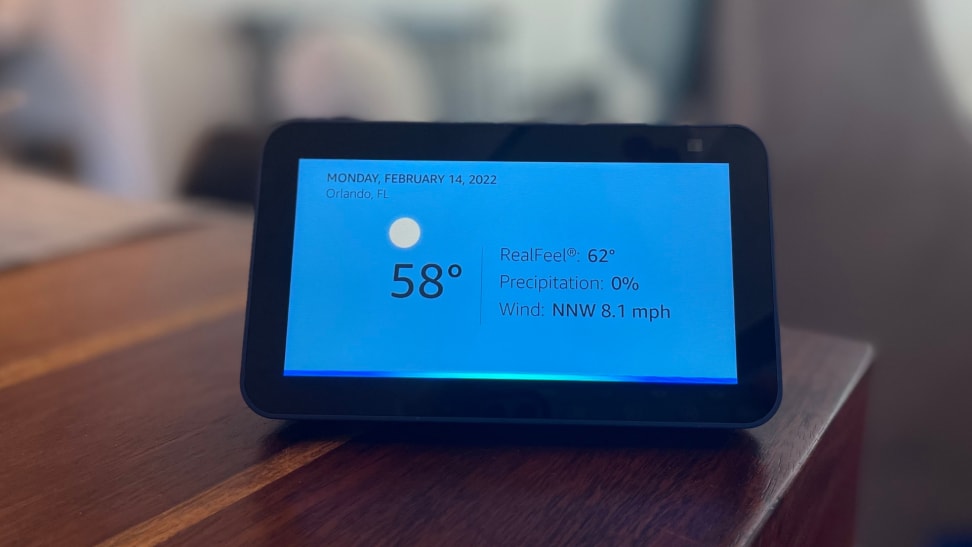 Credit: Reviewed / Rachel Murphy
Severe weather like tornadoes, wildfires, and floods can strike at a moment's notice. In some cases, you may not have time to leave your home. With devices like the Amazon Echo Dot and Echo Show 5, Alexa can help you weather the storm (so long as your power and Wi-Fi are on).
From notifying you of severe weather alerts to turning off your water when pipes start to freeze, your Alexa smart home speakers and displays can help you monitor and respond to severe weather in several ways. Here's how any Amazon Echo device can come in handy during inclement weather.
1. Alert you to severe weather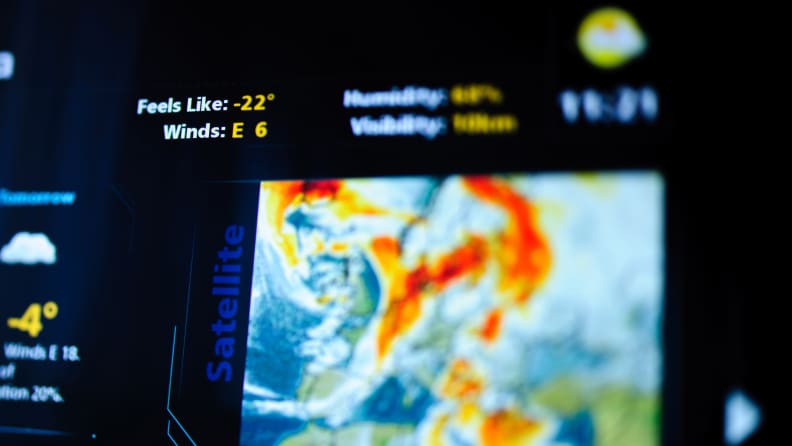 Amazon Echo devices can give you severe weather alerts without any special "skills" installed. All you have to do is say, "Alexa, tell me when there's a severe weather alert," and she'll let you know the next time there's a thunderstorm, hurricane, or other serious weather event headed your way. (If you ever want to turn these alerts off, it's as easy as saying, "Alexa, turn off severe weather alerts.")
2. Monitor exactly what's going on outside
You can get the full forecast without ever stepping outside by using a smart device like the Tempest Weather System. This gadget mounts to your roof, and it reports key data like temperature, solar radiation, humidity, barometric pressure, wind speed and direction, dew point, lightning strikes, rainfall, and more. The system also works with Alexa.
Get the Tempest Weather System from Amazon for $329
3. Adjust the temperature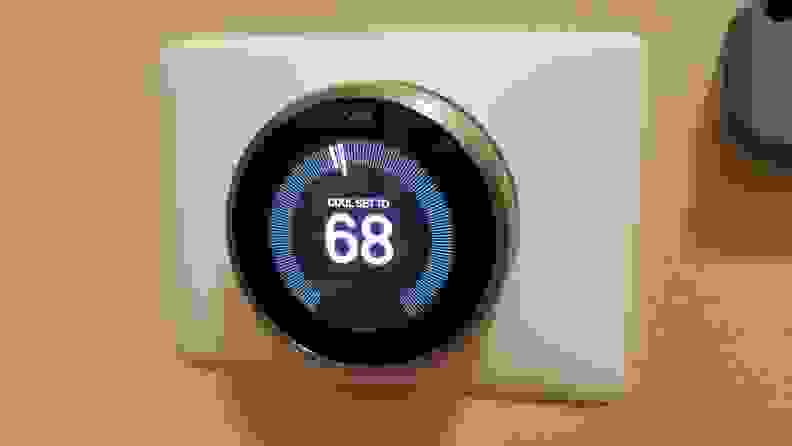 In the winter, it's not unusual to experience major storms in New England and other northern states, and one of the first things I do when it starts to snow is raise the temperature in my home. Not only is it nice to be toasty warm when it's snowing outside, but I also feel more comfortable knowing that the house will be a little warmer should the power go out.
When you have a smart thermostat like our favorite, the Nest Learning Thermostat, in your home, you can turn up the heat from the comfort of your couch with the help of your Echo. Just say, "Alexa, turn the living room temperature up to 72 degrees," then enjoy your snow day.
Get the Nest Learning Thermostat from Amazon for $228
4. Plan your commute
Whether you're leaving ahead of the storm or have to evacuate at a moment's notice, Alexa can help you plan your drive. You can ask her questions like, "Alexa, how is the traffic to the airport?" You can even ask her to send the information to your phone's map app, allowing you to see traffic and other important travel alerts.
5. Call your emergency contacts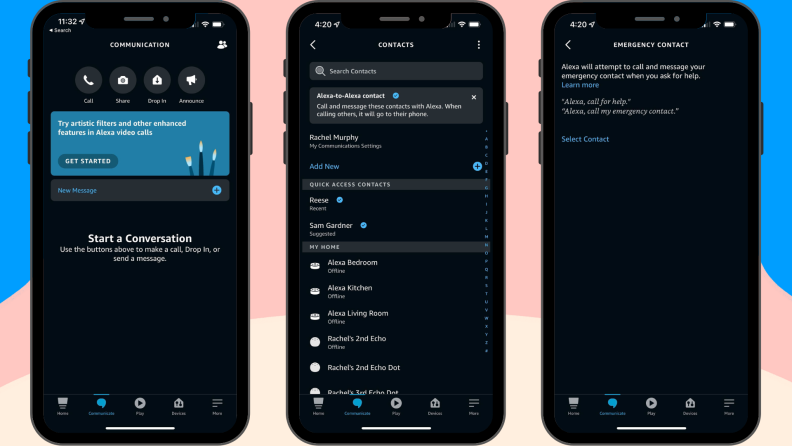 You can't ask Alexa to call 911, but she can get in touch with an emergency contact if you ever need help. To set this up, open the Alexa app. Tap Communicate > tap the Contacts icon in the upper-righthand corner that looks like two people. Then, tap the three stacked dotted lines in the upper right-hand corner > tap Emergency Contact to select a phone number and complete the process. Once enabled, Alexa will attempt to call and text the number when you ask her to "call for help." Just keep in mind that this feature only works when your Echo device is powered on and connected to Wi-Fi.
6. Shut off your water to prevent frozen pipes
When a blizzard is blowing through or the temperatures drop to single digits, there's always a chance that the pipes in your home freeze. Even worse, your pipes could burst, leaving you with a big (and expensive) mess on your hands. Luckily, Alexa and the Moen Flo Smart Water Monitor can work together to prevent this from happening.
The smart monitor attaches right to your home's main water line, and it uses advanced sensors to detect leaks and monitor the ambient temperature of your pipes. If it senses a problem, the smart device will send you a smartphone notification, and you can ask Alexa to shut off your water before anything bad happens.
Get the Moen Flo Smart Water Monitor at Lowe's for $499.98
7. Track storms during hurricane season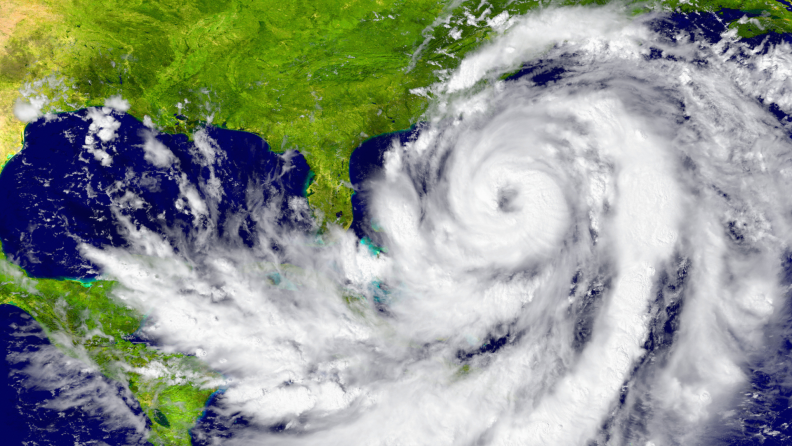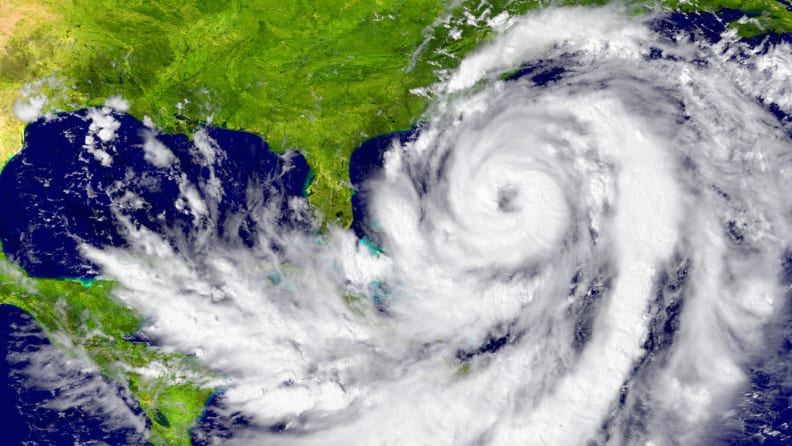 If you live in a region that frequently gets hit by hurricanes, your Echo can help you track the latest storms and give you the latest forecast with the free Hurricane Center skill. Once enabled, all you have to say is, "Alexa, what are the current storms?" This skill can also give you facts and historical tidbits about tropical storms and hurricanes.
8. Show you live radar
Trying to figure out whether the storm is going to pass over your house? If you have an Echo smart display, such as the Echo Show 8, you can view live radar with the help of the Big Sky skill. This popular skill provides all sorts of weather information, including hourly temperature, wind, and precipitation data. You can also use the skill to set up custom weather alerts, so Alexa will give you advanced notice if there's a thunderstorm, freezing temperatures, high winds, and more.
Get the Echo Show 8 From Amazon for $89.99
The product experts at Reviewed have all your shopping needs covered. Follow Reviewed on Facebook, Twitter, Instagram, TikTok, or Flipboard for the latest deals, product reviews, and more.
Prices were accurate at the time this article was published but may change over time.