The Best Smart Thermostats of 2019
By Julia MacDougall, December 19, 2018, Updated March 02, 2019
We've got lots of options when it comes to great smart home devices, but few have the potential to affect your overall comfort than the smart thermostat. If you want to remotely control the temperature and HVAC system in your home, save money with more efficient heating/cooling, or just want to engage in the longstanding thermostat war with your significant other from anywhere in the world, smart thermostats are for you.
But with the recent explosion of smart home devices, which smart thermostat should you choose?
After extensive testing, we recommend the Emerson Sensi Touch Wi-Fi Programmable Thermostat (available at Amazon). Its easy setup, intuitive controls, and voice-controlled personal assistant compatibility make it the best choice, regardless of your experience with smart home products.
These are the best smart thermostat's we tested ranked, in order:
Emerson Sensi Touch Wi-fi Thermostat
ecobee4 Thermostat
Emerson Sensi Wi-fi Thermostat
iDevices Thermostat
Honeywell Lyric Round Thermostat
ecobee3 lite Thermostat
Nest Learning Thermostat, 3rd Gen
Honeywell Lyric T5 Thermostat
Nest Thermostat E
Honeywell Smart Wi-fi Thermostat
Advertisement - Continue Reading Below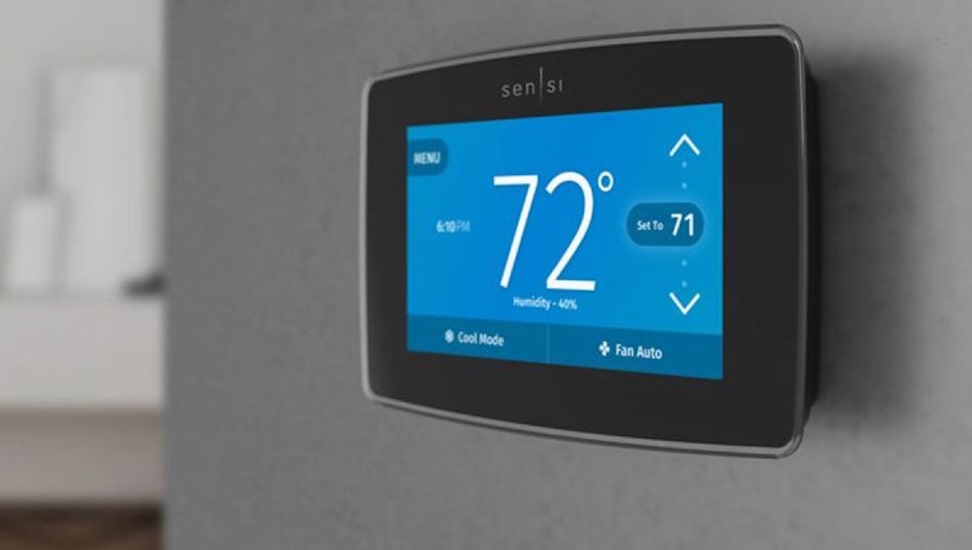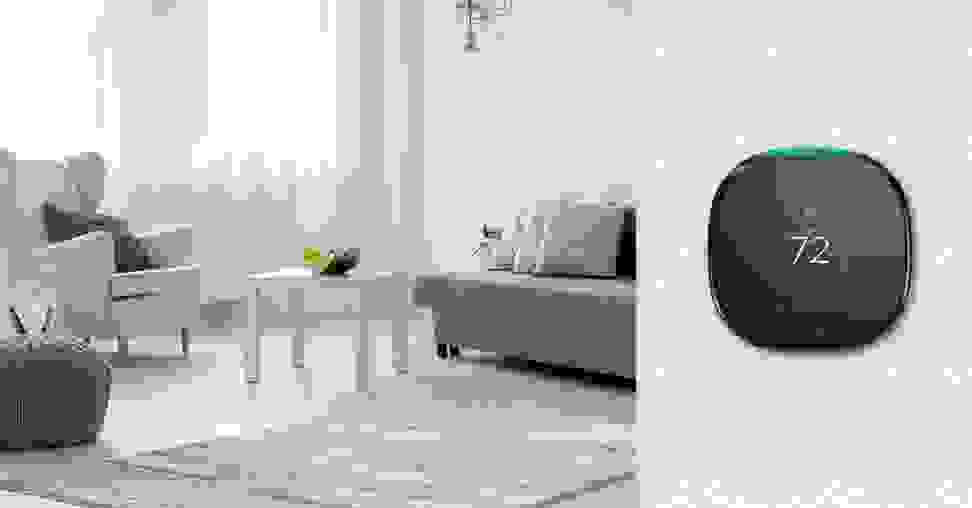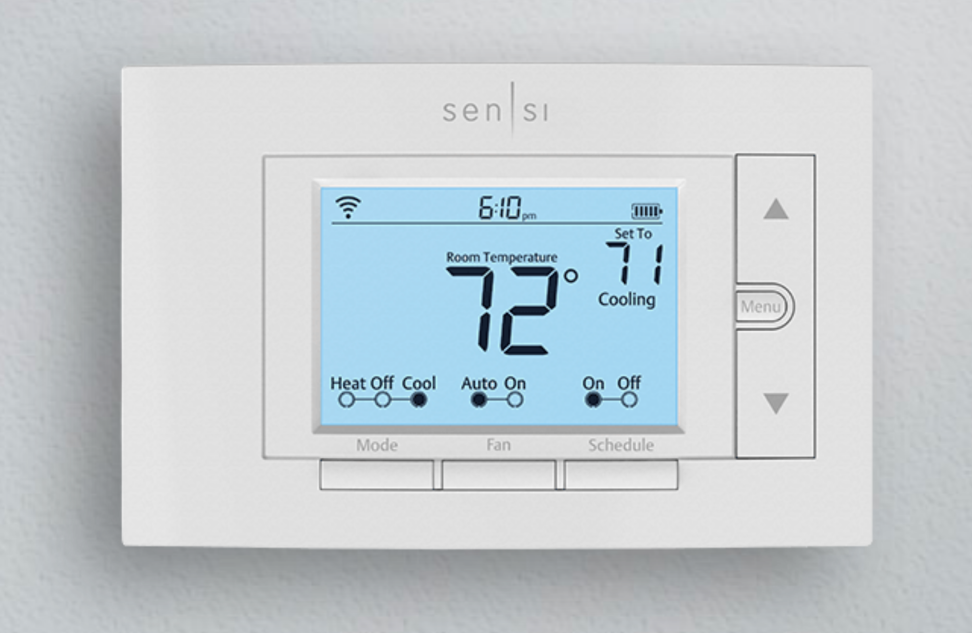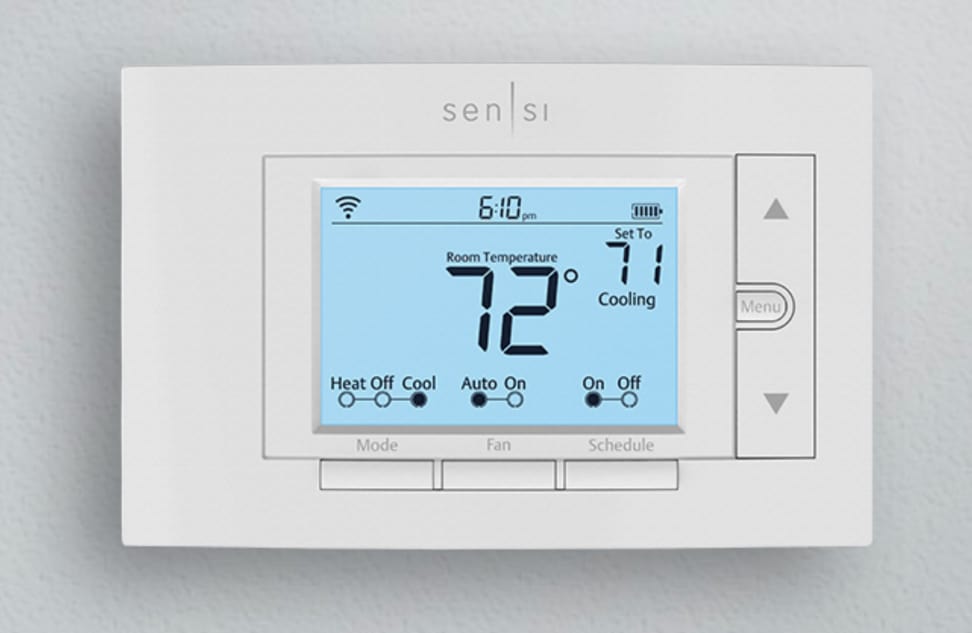 How We Tested
We're not going to lie, testing multiple thermostats was nerve-wracking. With the threat of damaging a very expensive HVAC system, it was really important that we didn't screw this up.
In the interest of full disclosure, we actually had to have a professional come in and run a C-wire from our HVAC system. We also have both a 2.4 GHz and a 5 GHz wi-fi network in our building, which enabled us to test all 10 of these smart thermostats.
As for our testing process, for each thermostat, we safely (i.e. switching off the HVAC circuit breaker) installed the backplate, mounted the front of the thermostat, and configured it with the smartphone app in both an Android and an Apple smartphone.
Things to Consider
If you're shopping for a smart thermostat, be sure to answer these questions before you buy anything:
• Do you have a C wire?
• Would your current HVAC setup work with a smart thermostat?
• How much smart functionality do you want? Are geofencing or "learning" a requirement?
• Do you have any voice assistants, like Siri, Google Home, or Amazon Alexa? Are they compatible with the smart thermostat you're investigating?
• Do you have the right internet requirements for a smart thermostat (i.e. 2.4 GHz vs 5 GHz)?
• Is the wall behind your current thermostat clean/neat enough to be exposed, if you replace you current model with a smaller thermostat?
• Will you want to install the smart thermostat yourself, or will you want a contractor to do it? Keep in mind that contractors may favor smart thermostats not available for resale.
Once we had successfully installed and programmed the thermostat, we let it run while we test out the app and voice assistant functionality. With an Amazon Tap, a Google Home, and Siri, we put the thermostats through their paces.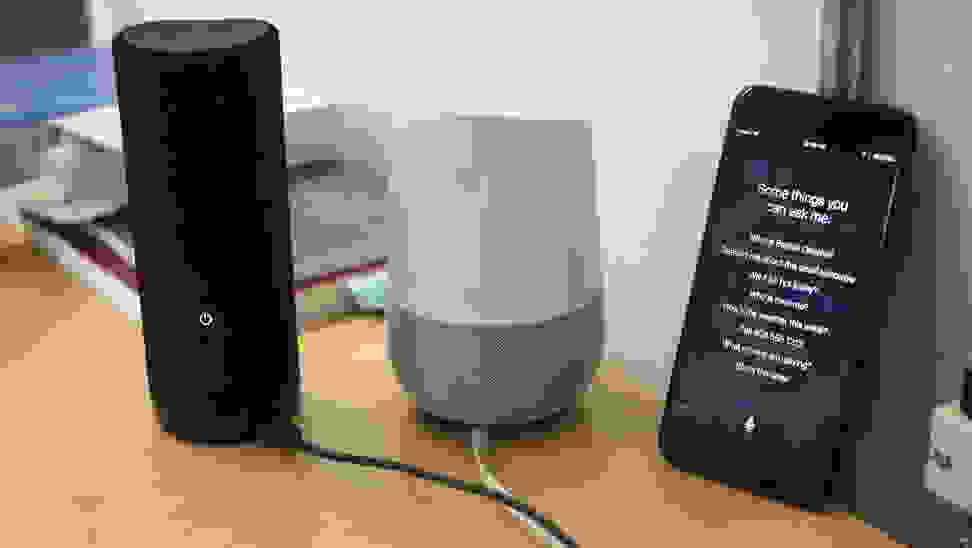 We also tried out the extra features on each thermostat to make sure that they are actually useful and doable. There were two main types of features: scheduling and home/away states or geofencing.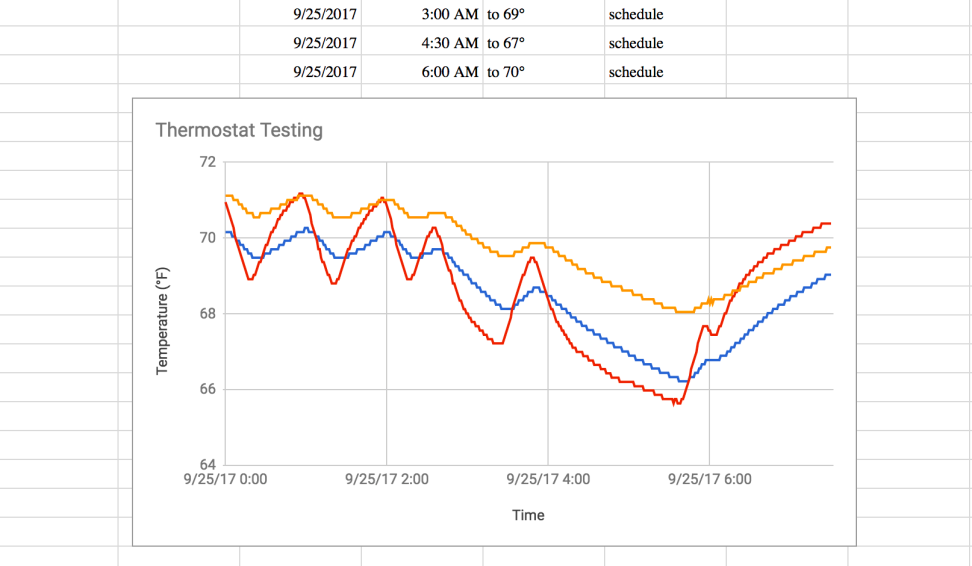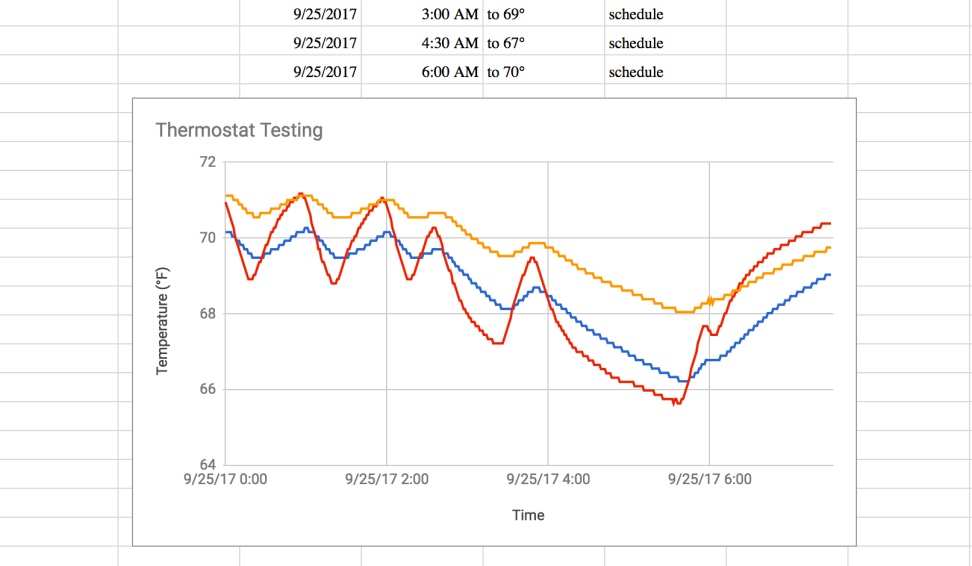 Lastly, we also gut-checked the thermostat's ability to actually turn the HVAC system on or off by collecting temperature data while we were testing.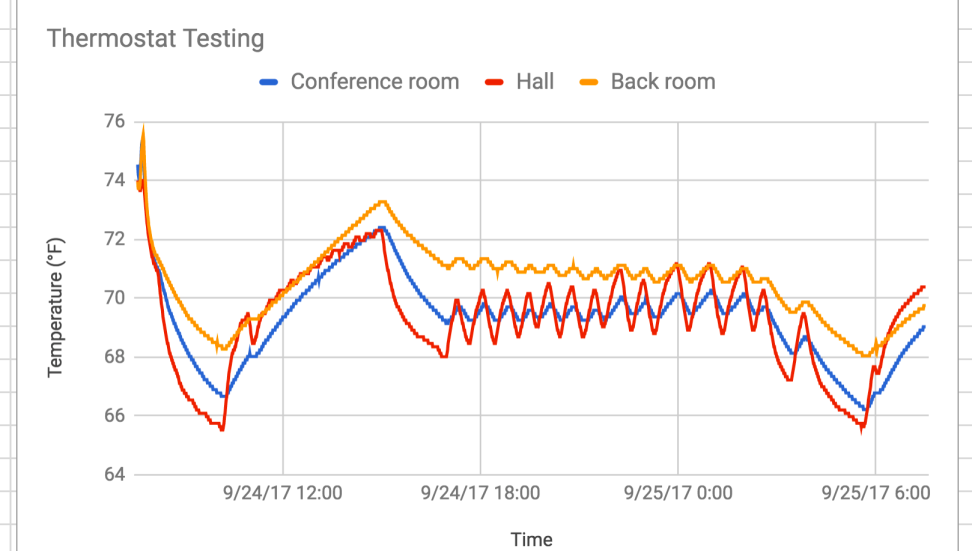 That ultimately turned out to be unnecessary, since the Reviewed.com staffers were very aware that thermostats were being tested.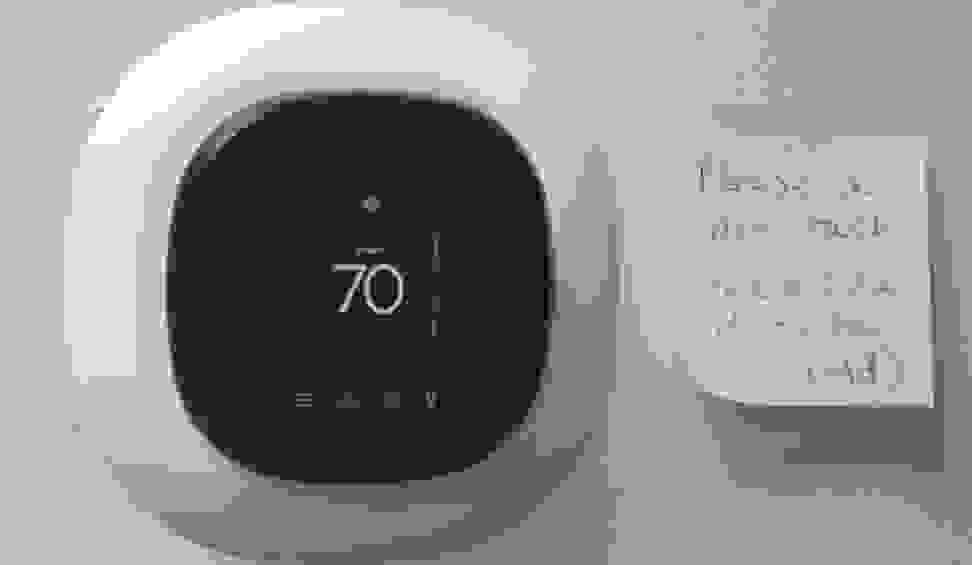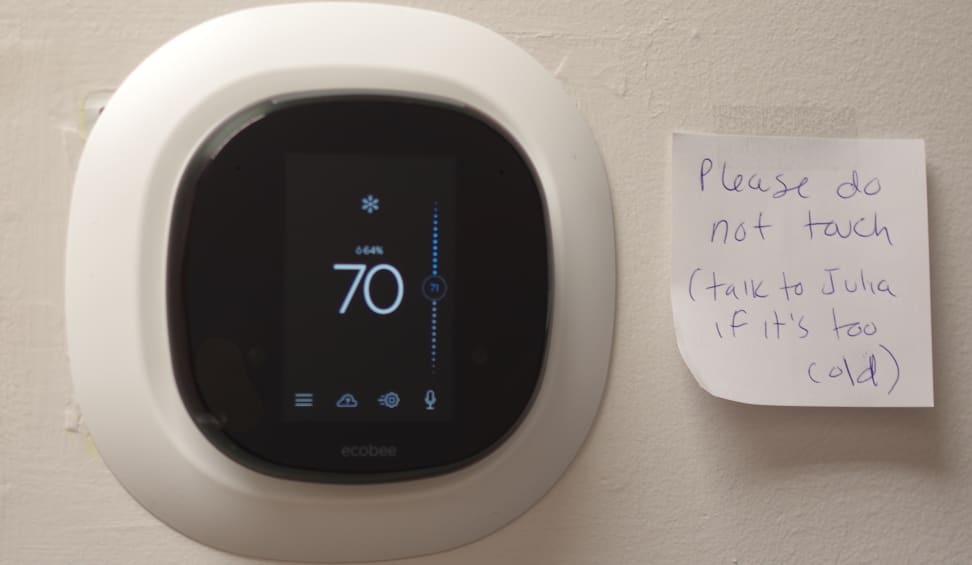 ---
More articles you might enjoy
Advertisement - Continue Reading Below