The Best Smart In-Wall Switches of 2019
By Sarah Kovac, Updated May 28, 2019
No smart home is complete without smart lights, and the easiest way to integrate your light fixtures with Alexa, Google Home, or HomeKit is via smart switches. Not only can you can use them for lighting (although some might prefer smart dimmers for that)—they're also compatible with bathroom fans, ceiling fans, humidifiers, garbage disposals, outlets—heck, even electric fireplaces! If that sounds like something you're interested in, take a look at our favorite, the Leviton Decora Smart Switch (available at Amazon for $33.85).
But unlike their dumb brethren invented in the 1800s, not all smart switches are the same. While all of the switches we evaluated pass the basic test of turning things on and off (phew!), they vary in performance thanks to their apps and integrations. So we pitted them against each other, comparing their setup processes, apps, and integrations with popular platforms like Amazon Alexa, Apple HomeKit, and Google Home, to find the very best switches you can buy.
Unfortunately, all of the smart switches currently on the market seem to require a neutral wire. If your home's electrical system lacks a neutral line (and you don't want an electrician to install one at great expense), we recommend the Lutron Caséta Wireless Smart Lighting Starter Kit, which is actually a smart dimmer switch that can be used like a regular switch if you ignore the dimming options. The Caséta Wireless system doesn't require a neutral line and it still works with Alexa, HomeKit and more. If your home does have a neutral line, the switches we recommend will work well for you.
These are the best smart in-wall switches we tested ranked, in order:
Leviton Decora Smart Switch (WiFi)
Gosund Smart Light Switch
TP-Link Smart WiFi Light Switch
Belkin Wemo Light Switch
Leviton Decora Smart Switch (Apple HomeKit)
Leviton Decora Smart Switch (Z-Wave)
iDevices Wall Switch
Insteon On/Off Switch
GE Enbrighten Z-Wave Plus Smart Light Switch
Switchmate Rocker
Advertisement - Continue Reading Below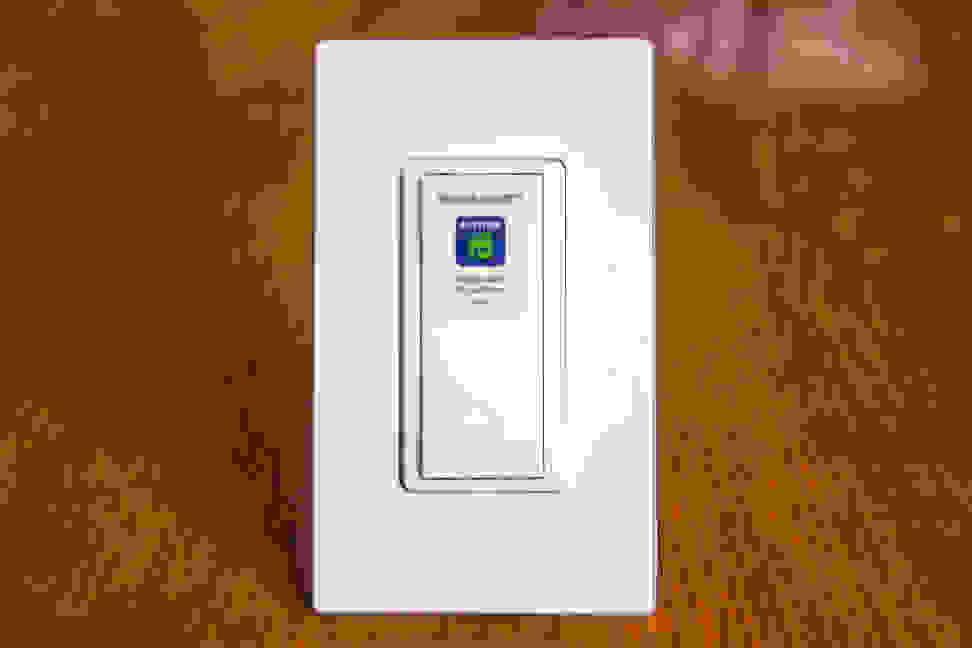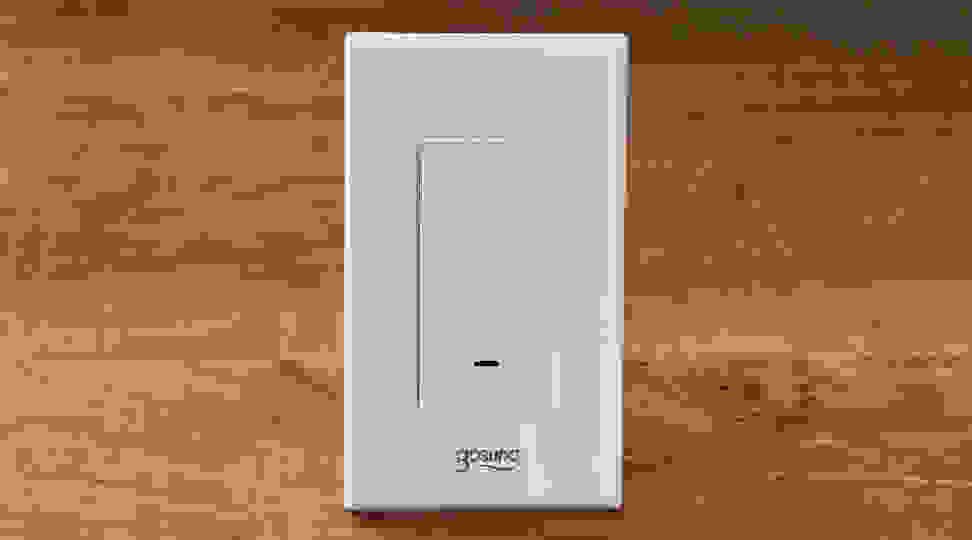 How We Tested
The Tests
In order to adequately test these switches, we built a custom lighting rig to house them for our tests and connected them to a regular home WiFi router. We evaluated their setup processes, apps, physical and digital performance, smart home ecosystem integrations, remote control capabilities, and how well they work with popular virtual assistants, including Apple's Siri, Amazon's Alexa, and Google Assistant.
As for Z-Wave switches, we standardized our tests by connecting them to the same Wink Hub 2. We then subsequently ran them through the same tests mentioned above. For more on how we test products, please visit our How We Test page.
The Tester
Hi there, I'm Sarah Kovac. I'm the Smart Home Editor here at Reviewed, but I've been testing and writing about all sorts of products for years. My review work has appeared on outlets such as Wirecutter and PCMag, but when I experienced the way that Reviewed handles testing, ethics, and transparency, I knew this was where I belonged. My home is filled with smart home gadgets and is the perfect "lab" for testing smart stuff to see how they fare with real-world usage.
Do I Need Smart Bulbs or a Smart Switch?
Replacing every light in your home with smart bulbs can get expensive quick (especially if you have lots of multi-bulb fixtures). That's one of the best things about buying smart dimmers and switches—you can convert an entire chandellier's-worth of "dumb" bulbs to smart ones with one switch. Depending on the smart switch you choose, the initial cost of installation may be slightly higher than it would be to simply install the cheapest smart bulbs, but your dimmer switch will never burn out or need to be replaced, which will save you money over time. Plus you will never run into the frustrating scenario where you are yelling at Alexa to turn on the light, but somebody turned the regular light switch off without thinking, and therefore your smart bulbs are off-line and there you are just screaming into the darkness for no reason. Not that we have ever experienced anything like that.
Smart bulbs might be a more attractive starting point for those who want to ease their way into smart lighting slowly, one bulb at a time, and the more expensive smart bulbs are also loaded with lots of options when it comes to color lighting and scenes. A smart dimmer won't offer you the same bells and whistles, but it's generally just less fussy—and tech that's less fussy is something we could all use a little more of.
---
Other Smart Switches We Tested
More Articles You Might Enjoy
Advertisement - Continue Reading Below