Smart Home
A smart sprinkler controller can help revive your lawn for spring—here's how
Make your grass green again.
Credit: Getty / Aspheric
With the snow melting away and warmer temps making a comeback, you may be peering out your window wondering how in the world you're going to bring your lawn back from the dead.
Breathing new life into your lawn may sound like a challenge after a long winter, but a smart sprinkler controller like our favorite, the Rachio 3 Smart Sprinkler Controller, can help take the guesswork out of bringing your grass back to a healthy shade of green for springtime.
What is a smart sprinkler controller?
In short, a smart sprinkler controller automates your in-ground sprinkler system's watering schedule and gives you control over the system from virtually anywhere via the companion app, which is especially convenient when you're out of town. Most smart sprinkler controllers can also be regulated using smart assistants like Amazon Alexa, Google Assistant, and Apple's Siri.
However, you may think that smart sprinkler controllers control the flow of water—they don't. Instead, they automate the task of opening and closing individual sprinkler valves within your irrigation system, like a traditional electronic or manual sprinkler controller.
What makes them "smart" is their ability to connect to the internet for weather data, create custom schedules, and send notifications to your smartphone or tablet. All of this can help you manage the revival of your yard after winter and maintain it through spring and summer.
Smart controllers work best with wired sprinkler controllers and are not recommended for use with battery-powered controllers or hose timers. For best results, you'll want to install the sprinkler controller near a covered outlet (under an awning is fine) and within range of your home's WiFi network. You'll also want to mount the system away from the ground to prevent critters from messing with it.
Reviving your lawn after winter using a smart sprinkler controller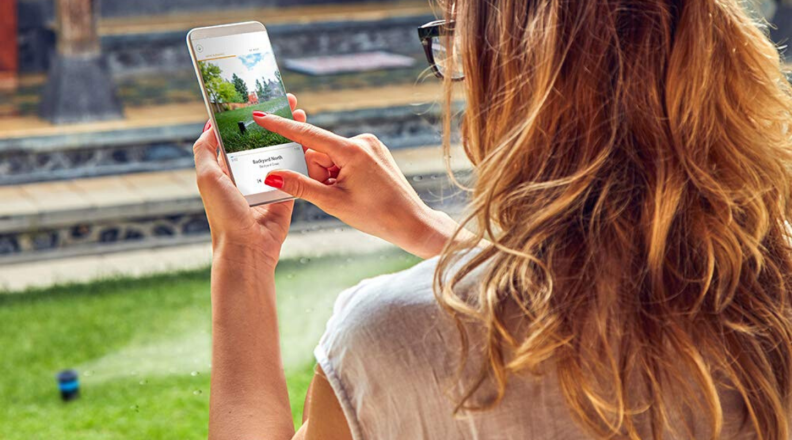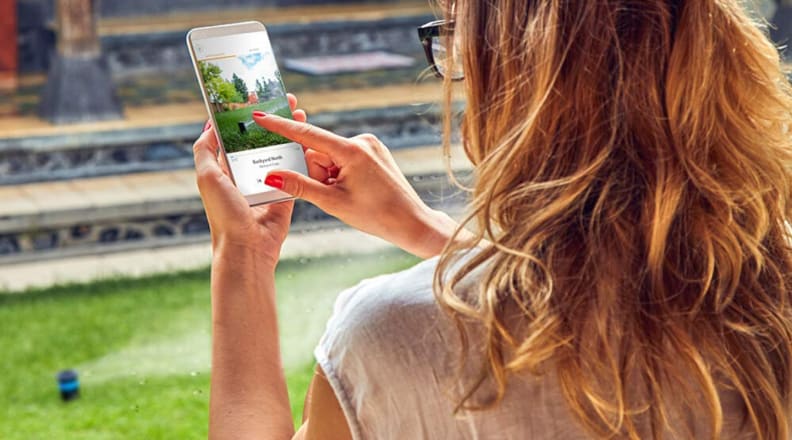 Before you get to work reviving your grass, use a rake to remove any dead build-up that may hamper the regrowth of the grass. Once you've removed the debris, it's a good idea to aerate your lawn. Why? This helps open up the soil, letting air, water, and nutrients get down into the roots of the grass to stimulate new growth.
Additionally, make sure to give your sprinkler system a test run to check for clogged or damaged sprinkler heads and leaky valves. Since your sprinkler system has likely been out of commission all winter, it's best to turn the water on slowly so that the flow of water pressure doesn't overwhelm your system all at once.
After prepping your lawn for spring, here are some of the ways a smart sprinkler controller can help make your old grass new again.
Set watering schedules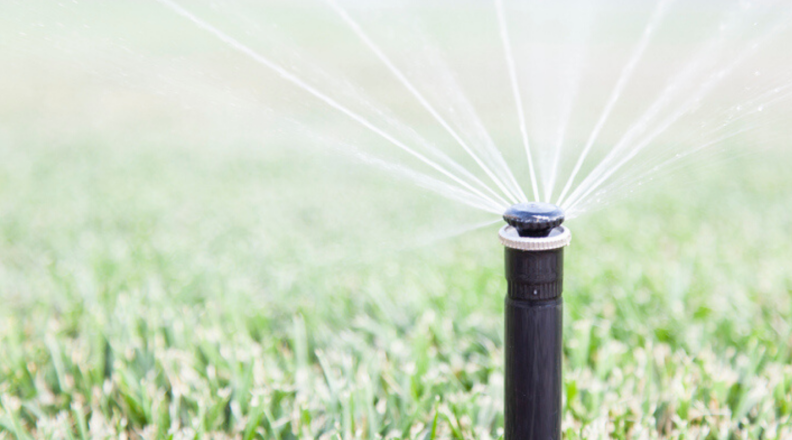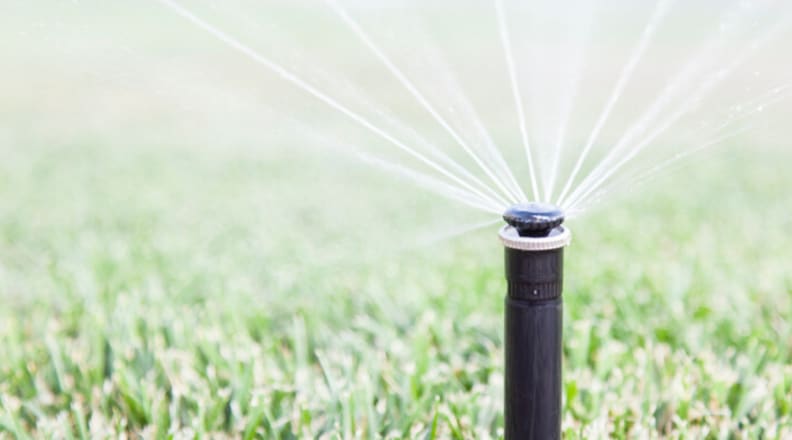 One of the biggest benefits of using a smart sprinkler controller is the ability to set and change watering schedules right from your phone. And, when you're trying to turn your brown grass green, it may take some toying around with a watering schedule to find one that's just right.
Since most smart sprinklers allow you to create a customized schedule, you can set the system to water your lawn on a certain day and time. This gives you complete control over how much water your smart sprinkler controller is using—and when.
Some smart sprinkler controllers like our best value pick, the Netro Sprite, are even able to create and suggest watering schedules using information about where you live and data about your lawn such as soil, sunlight, and grass type.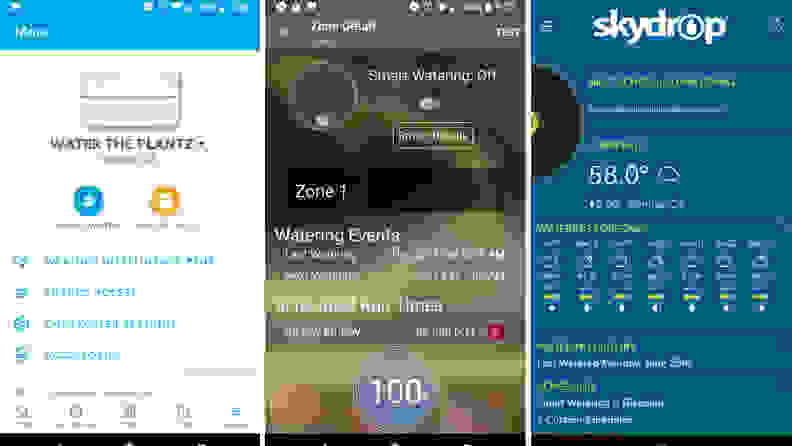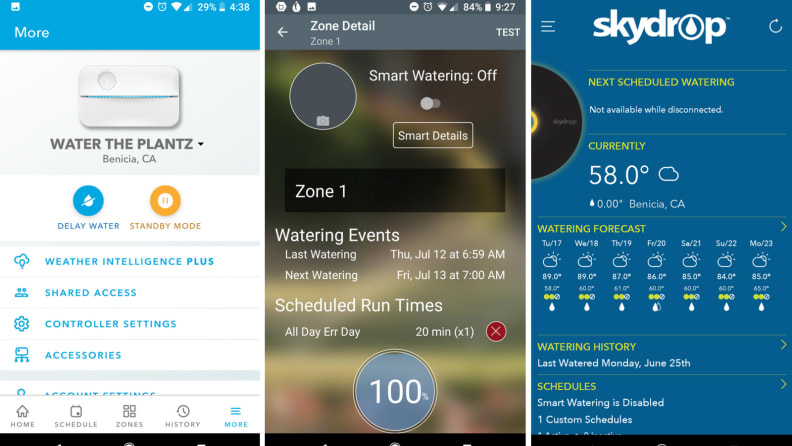 The Netro Sprite gathers local weather data from sources like Weather Underground, NOAA, and The Weather Channel. The yard data combined with the local weather information make it a very smart little controller that will create a custom schedule based on recent rain as well as forecast precipitation to help get your lawn ready for spring.
Some days may require more water than others, of course. For example, if you put down fertilizer to encourage growth, you may water your lawn more frequently than usual. If you decide you don't want to water your grass on a given day, altering the schedule is as easy as using the device's companion app. The feature is helpful if you're away from home and want to make changes to your current sprinkler schedule—or you simply want the convenience of setting it from your couch.
Weather prediction features
In the same way you might open the weather app on your phone to check the radar, many smart sprinkler controllers do the same when determining if the current watering schedule needs to be modified based on the forecast.
A smart sprinkler controller like the very best, the Rachio 3, automatically skips a watering session if rain or excessive wind is detected to help avoid overwatering. This is helpful because too much water can cause weeds to flourish and brown patches to appear, which can stunt the post-winter growth of your grass.
Helps with drainage issues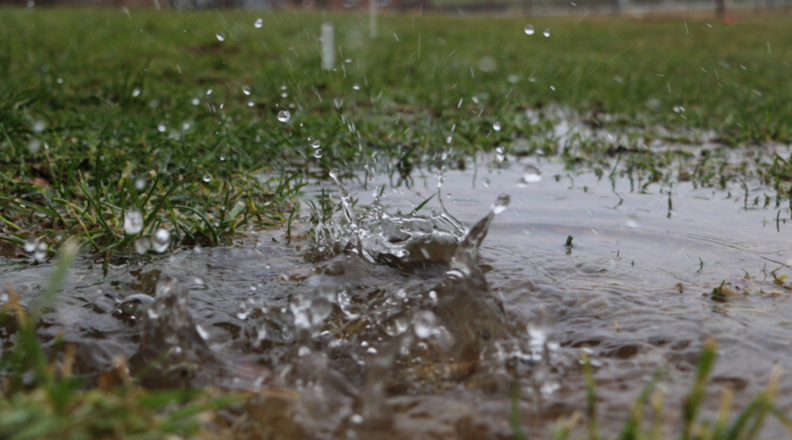 If your yard tends to take on water quickly, a good smart sprinkler can help by breaking watering events into shorter, more frequent sessions instead of dousing it all at once. This can also help prevent your lawn from becoming too saturated with water.
After months of cold and freezing temperatures, your grass likely needs some serious TLC to get back to its warm-weather state. And a smart sprinkler is just one of the tools that can make the process easier, giving you convenient access to control when and how frequently to water your grass—and even providing helpful tips and customize schedules along the way.
Once your lawn is back in business, a smart sprinkler controller can help keep your grass in tip-top shape until the cold weather returns.
The product experts at Reviewed have all your shopping needs covered. Follow Reviewed on Facebook, Twitter, and Instagram for the latest deals, product reviews, and more.
Prices were accurate at the time this article was published but may change over time.