Smart Home
I slept on a smart mattress for a year — and it may have saved my marriage
Eight's smart mattress was smart enough to solve a big disagreement
Credit: Eight
My husband and I have been using an Eight mattress and Sleep Tracker for over a year, and we love it. While not everyone has the same needs when it comes to a mattress, Eight fortunately offers three different mattress types—with or without the Sleep Tracker—as well as the option to build your own.
You can even order a mattress with different firmness levels on each side, meaning you and your sleeping partner don't have to compromise on comfort. Case in point, it's likely that almost any would-be insomniacs can find an Eight mattress that works well for them.
Read more: Start off the morning right with a smarter wakeup routine
But the customizable firmness isn't what makes the Eight mattress such a smart choice. That honor belongs to Eight's Sleep Tracker, a tech-infused mattress cover that sets it apart from the multitude of mattress companies you'll find online these days.
The cover can be used with any mattress, so if you have one you love but you want Eight's sleep tracking technology, you're in luck. You can just buy the cover and you're set.
What the heck is a smart mattress?
The Sleep Tracker wraps around your mattress (in full to California king sizes) and looks like any other mattress cover. However, hiding underneath is a network of sensors that record how long it took you to fall asleep; tosses and turns; heart and respiratory rates; bed temperature; room temperature; time spent n REM sleep; and much more.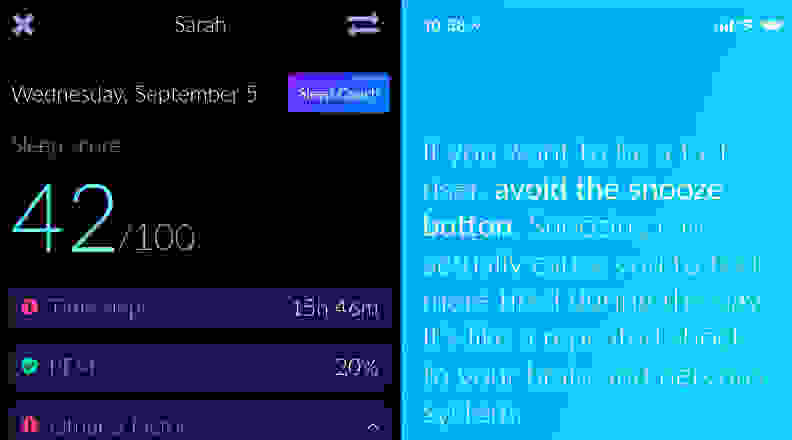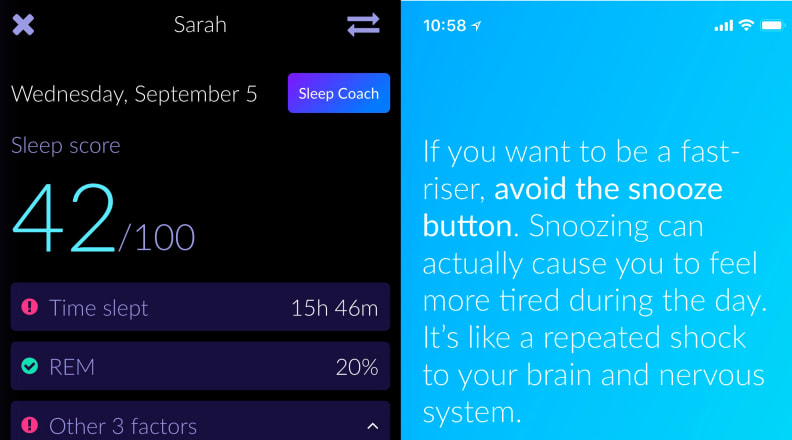 Eight also has a smart alarm option that can wake you when you're in light sleep in the morning (the sound plays from your phone), and can trigger changes in your smart home via IFTTT integration. Plus, each side of the bed can be heated individually—you can either turn heating on in the app or schedule it to happen at a specific time. One of my favorite ways to use the bed warming feature is to schedule it for around an hour before I wake up, which helps me to wake on my own before my alarm.
One of the pitfalls of any mattress-based sleep tracker (as opposed to watch-style fitness trackers) is that it can't tell the difference between me and some other person/animal sleeping in my spot. Because I have a dog, a cat, and three children, chances are good that at any given moment someone who is not me is sleeping on my side of the bed.
Here's how it worked
We all know that one of the great benefits of parenthood is the ability to incessantly complain about the lack of sleep we're getting—it's practically part of the job.
So it's a bit disheartening to open up the Eight app and be informed that I slept for 14 hours straight the previous night—when in actuality I was awakened six times and am only conscious thanks to the miracle of caffeine.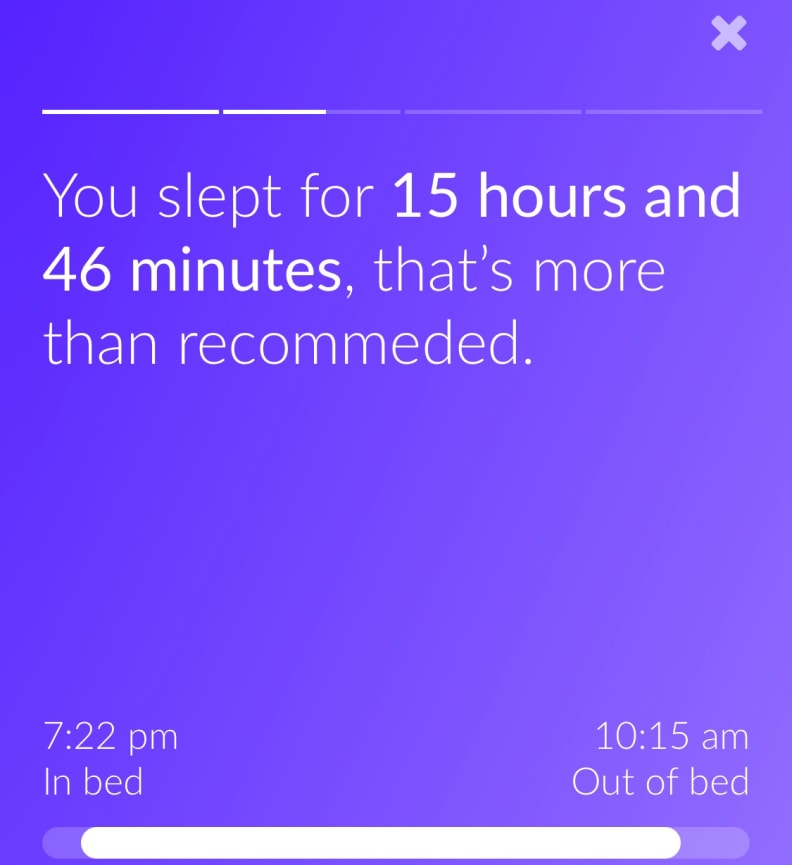 Of course, if you don't have pets and children hogging your bed all night, the sleep tracking bit of this technology will work just fine for you.
I know this because the tracking on my husband's side of the bed is always accurate since nightly he shoves all the children and pets over in a giant pile on top of me so he can sleep in peace. Mom life, right?
It resolved a long-standing dispute for us
I can check in on his sleep score and statistics, too, and if I notice he's cold in the night (I like the house frigid when I sleep, possibly because I'm under a pile of children and pets), I can turn on bed warming for his side of the bed.
Bickering over the thermostat and adjusting the Nest temperature from our phones (in hopes that the other person wouldn't notice) used to be regular occurrences in our home, but the bed warming feature has solved that issue.
Read more: The Best Smart Thermostats of 2018
The technology in Eight's Sleep Tracker and accompanying app are only as hardcore as I want them to be. If I just want basic sleep tracking and scoring, I access the app's Sleep Coach and get a quick rundown of my sleep stats compared to average users and simple suggestions to improve my sleep. If I want to leverage Eight's smarts to automate my lights, thermostat, or interact with just about any smart device, I can take advantage of the IFTTT compatibility. I can even ask Alexa to turn on bed warming.
Will Eight's Sleep Tracker work for you?
If all you need is a little help improving your sleep, Eight can do that. And if you want your smart coffee maker to start brewing and your thermostat to adjust and your smart lights to turn on at the optimal point in your sleep cycle, Eight can do that, too. In short, Eight's Sleep Tracker is very smart, but it doesn't rub it in your face.