Hisense 100L8D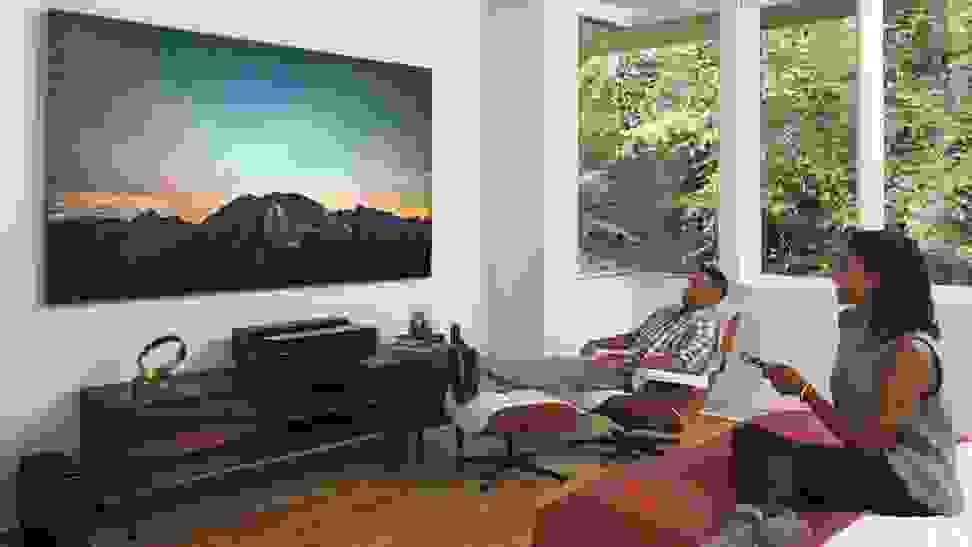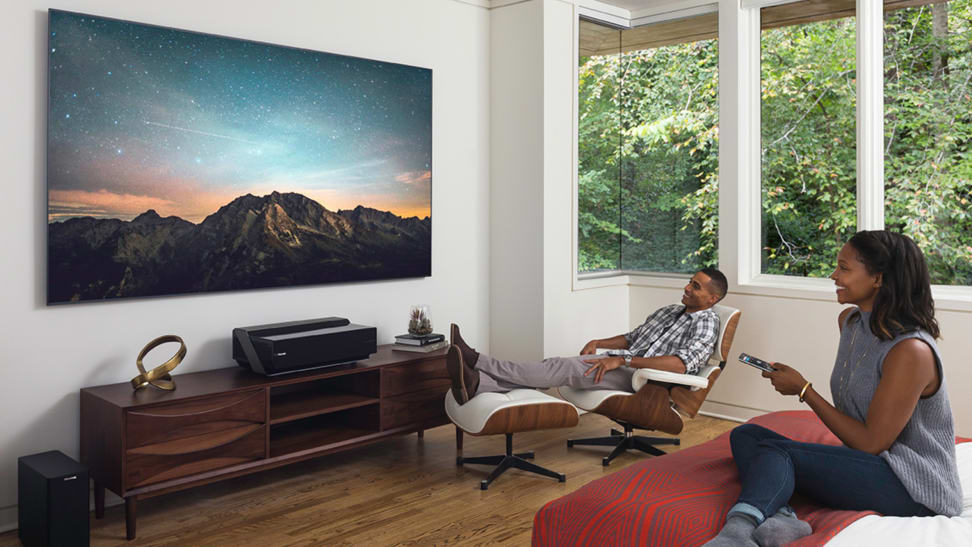 Credit: Hisense
Read Full Review
Full Review
This year marks the third (or fourth? I've lost track) iteration of Hisense's "Laser TV," a DLP (projector) that comes with a 100-inch screen and 110 watts of sub-woofer powered audio for—wait for it—$10,000.
While that might sound like an egregious amount of money, it's also worth considering what you'd normally be paying for a screen this big. There's a 100-inch Sony from last year that's $60,000 (what??
See Full Specifications
Specifications
Type
Display Technology
DLP
Resolution
3840 x 2160
Connectivity

WiFi
Bluetooth
Ethernet
HDMI
S-Video
VGA
Analog Audio Out
USB 2.0
USB 3.0

Number of HDMI Ports
2
What's Your Take?