JVC Procision LT-47X899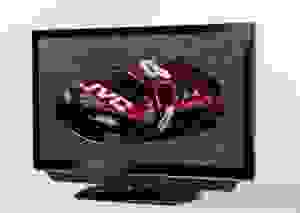 Read Full Review
Full Review
From the front the JVC LT-47X899 is dominated by the 47-inch display. Below the display is an LED that tells you when the TV is on. The very bottom of the front facade contains the TV's speakers.
The 47-inch display with a glossy black bezel surrounding and the speaker at the bottom.
All of the ports and on-TV controls for the JVC LT-47X899 are found on the back. The ports are arranged along the left side and bottom of an area that juts out of the back.
See Full Specifications
Specifications
| | |
| --- | --- |
| General Type | LCD |
| Screen Size | 47 in. |
| Format | 1080p |
| S-Video | 1 |
| SPDIF (Digital audio output) | 1 |
What's Your Take?