When it comes to essential knives, the paring knife is my number two pick. While the chef's knife might be a total kitchen workhorse, that paring knife is more maneuverable. It effortlessly handles precision-oriented tasks that often take place off the cutting board, like peeling apples and deveining shrimp. Given a choice of any knife, I'll reach for a sharp paring knife–like our top pick Wüsthof Classic 3.5-inch High Carbon Steel Paring Knife (available at Amazon)–anytime I'm looking to make a cut that requires a high level of control.
Some cooks say that, since you don't use it as often, you should buy a cheap paring knife and replace it when it gets dull. That's certainly an option–and we've provided a few value picks that will fit that bill. But, after testing 10 top-performing 3- to 4-inch paring knives, we found that they're like most things: with one notable exception, you generally get what you pay for.
Here are the best paring we tested knives ranked, in order:
Wüsthof Classic 3.5-inch High Carbon Steel Paring Knife
Victorinox 3.25-inch Paring Knife
Global 3.5-inch Western Style Paring Knife
Mac 3.25-inch Professional Paring Knife
Mercer Culinary Genesis 3.5-Inch Forged Paring Knife
ZWILLING J.A. Henckels Four-Star 4-Inch Paring Knife
J.A. Henckels International CLASSIC 4-inch Paring Knife
Wüsthof Pro 3.5-inch Paring Knife
Kuhn Rikon 4-inch Nonstick Paring Knife Colori
Opinel No 112 4-inch Paring Knife
Advertisement - Continue Reading Below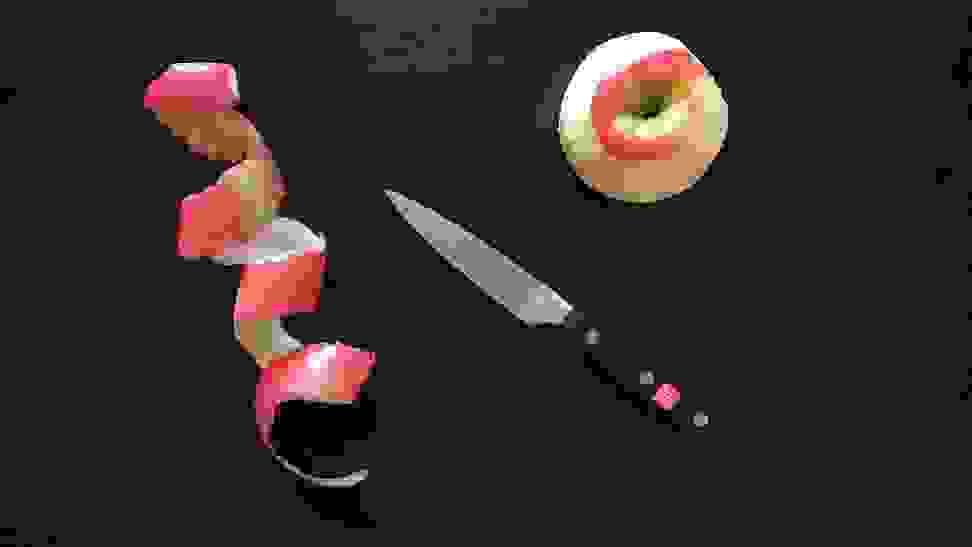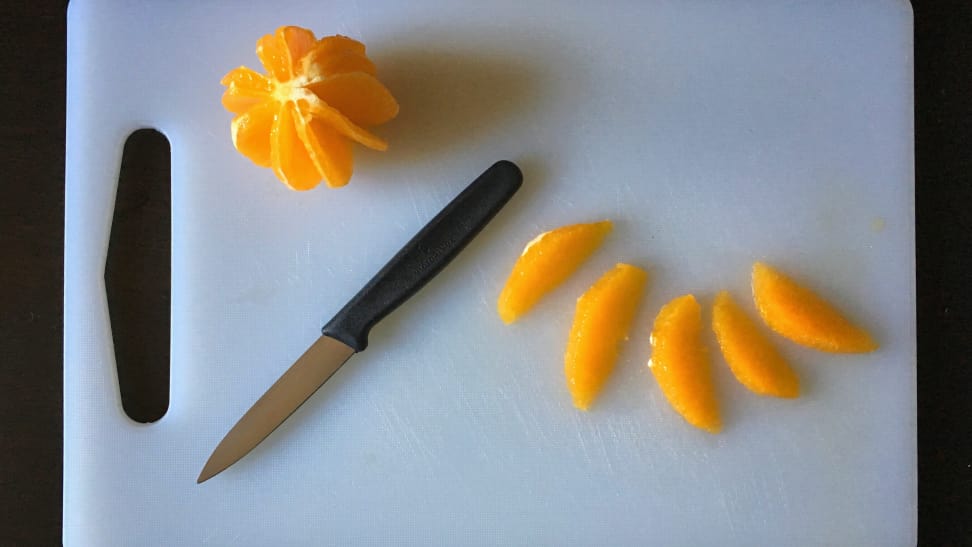 How We Tested
The Tester
Hi, I'm Lindsay Mattison, a trained professional chef. I tend to use a chef's knife for most of my cutting tasks, but I couldn't live without my trusty paring knife. It's small, it's sharp, and it's perfect for any task that requires a lot of precision–like carving tomato roses! Okay, maybe those should stay on the '90's buffet line, but in all seriousness, the paring knife is an essential part of my knife kit. I've had a personal favorite for years (you'll read about it in a minute!) and I want to help you find yours.
The Tests
We chose 10 paring knives between 3- to 4-inches in length–an adequate size to perform all the classic paring knife tasks while still being short enough to control. We were looking for a knife that could handle off-the-cutting-board tasks like peeling fruits while still being comfortable to use for precision tasks (like mincing shallots). Our tests were designed to evaluate sharpness, comfort, and control.
Any good knife should be sharp out of the box, but the paring knife needs a nice edge to handle slicing food in the air. We peeled apples and segmented oranges to see how well each knife could handle the in-air tasks before mincing shallots to see how sharp it was on the board.
It's also important that a paring knife feels comfortable in our hands as we work suspended in the air. In addition to assessing how easily it peeled apples in a circular motion, we wanted to know how it felt sitting standby in our hands. In a restaurant setting, you don't always have time to set down your knife in between tasks. So, while we were peeling the shrimp with our fingertips, we checked to see if the knife sat comfortably in the palm of our hand while still being ready to spring into action when it was time to devein.
Finally, the knife had to have a nice balance between the blade and handle lengths, giving us the maximum amount of control as we used it. We assessed the shape, both on and off the cutting board, and determined if it could easily get into tight places. After coring strawberries - choking up on the sharp blade - we knew if each knife could cut with precision while still being safe to use.
---
Other Paring Knives We Tested
More articles you might enjoy
The Best French Door Refrigerators Under $2,000
The Best Cookware Sets for Induction
The Best Digital Kitchen Scales
Advertisement - Continue Reading Below