French door refrigerators have been the fastest growing segment of the fridge market for several years, and it's easy to see why. It's a modern look and an attractive way to showcase your food, but without the major drawback of a side-by-side (anyone who's tried to fit a cookie sheet or a frozen pizza in a side-by-side know what this means). Here at Reviewed, our experts have tested dozens of French door refrigerators in our labs, so we can help you make the best decision for your home.
Usually, the French door style comes with a high price tag. Premium French door fridges can run upwards of $3,000 or more. Fortunately, there are a number of great models that don't cost that much and even manage to retain some of the fancy features, like in-door ice dispensers. Our current favorite is the Samsung RF260BEAESR (available at AppliancesConnection for $1,294.70), which is simple, effective, and well under the price cap.
Here are seven of our top-rated French-door fridges that you can get for under (or just about) two thousand dollars.
Samsung RF260BEAESR
Haier HRF15N3AGS
GE GNE25JMKES
Haier HRQ16N3BGS
Whirlpool WRF555SDFZ
LG LFCS25426D
Advertisement - Continue Reading Below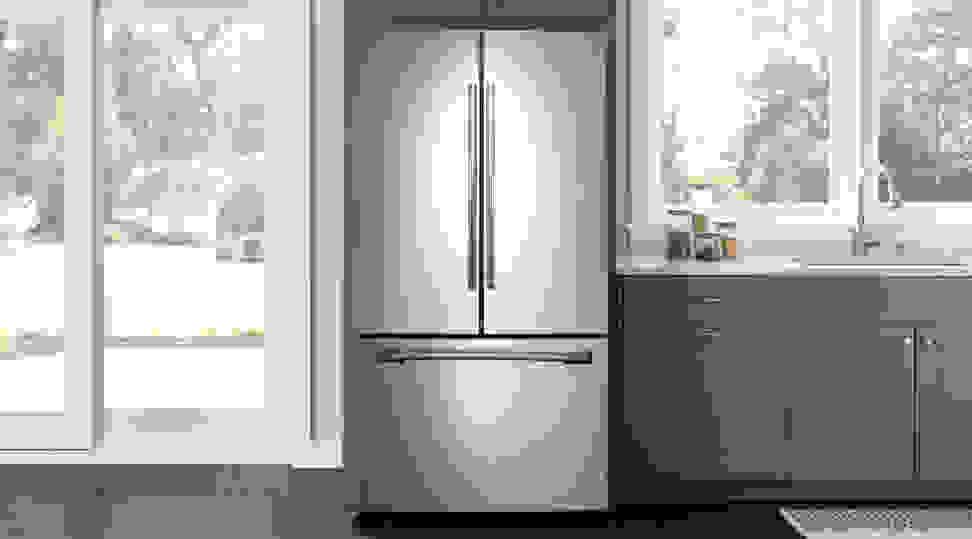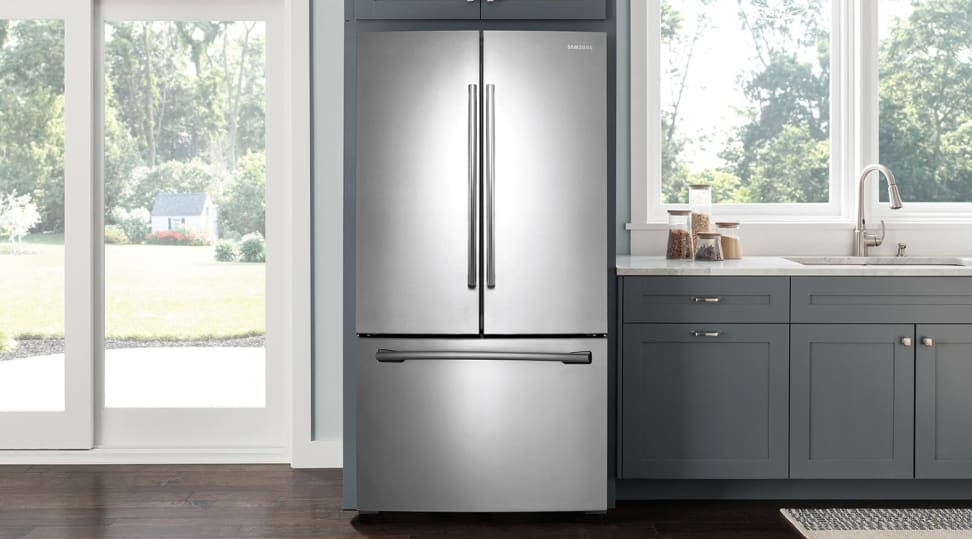 How We Tested
The Testers
Hi there! We're Reviewed's appliance testing team. Between the three of us (Jon Chan, Kyle Hamilton, and Julia MacDougall), we've spent many years testing major appliances including washers, dryers, refrigerators, dishwashers, vacuum cleaners, and robot vacuum cleaners.
We have plenty of experience testing these products in the lab, but we've also used them the way normal people would in the course of their daily lives, which means that we have a great sense for what appliances are bargains at their price points, and which appliances have really useful extra features (as opposed to the kitchen-sink approach to features).
With all this in mind, you can feel confident that when we recommend a product, we're giving it our Reviewed stamp of approval, which means two things: firstly, this appliance performs well, and secondly, this appliance is easy to use. We're always reviewing new products, so stay tuned for our reviews and roundups of the latest products in laundry, refrigerators, dishwashers, and vacuum cleaners.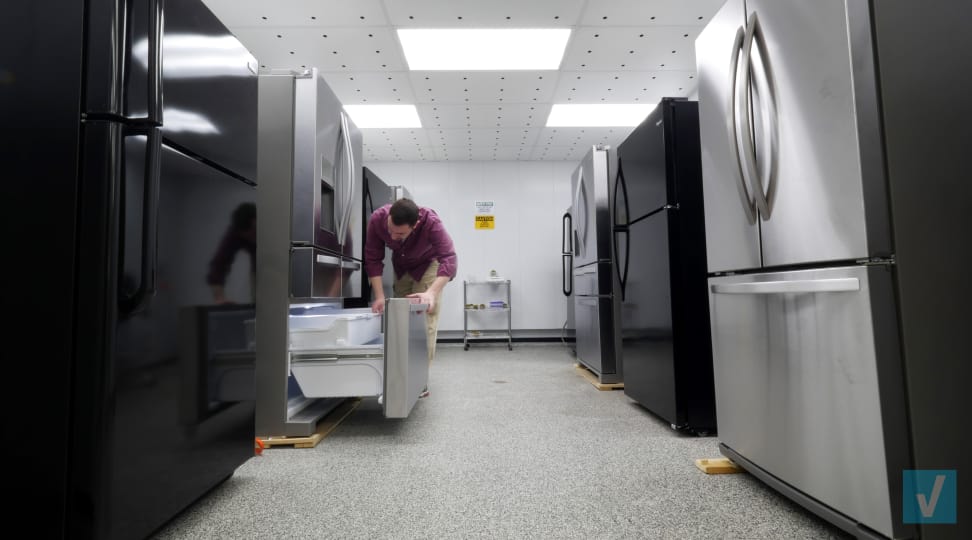 The Tests
We've spent time with hundreds of refrigerators, and assess each one with a combination of lab-based tests and experiential evaluation. To ensure each refrigerator is tested under the same conditions, we test all fridges in a special chamber that is strictly regulated for temperature and humidity.
Once calibrated, each fridge undergoes testing for a minimum of 96 hours. In that time, we test the cooling speed of the freezer, the temperature value and consistency for both the fridge and the freezer, quantify the product's ability to maintain food freshness. We collect temperature data from the fridge and freezer using small data loggers called iButtons, each placed inside a gelatinous mixture with thermodynamic properties similar to lean beef.
We also test the humidity retention of the crisper drawers, power usage, ice output, and how long your food will stay safe in the event of an extended power loss. This data is combined with scores evaluating real-world food storage capacity, usability, and any other special features the fridge may have.
---
Other French-Door Refrigerators Under $2,000 We tested
Related articles
• The Best French Door Refrigerators
• The Best French Door Refrigerators Under $1,500
• The Best Counter-Depth Refrigerators
• The Best Stainless Steel Fridges Under $2,000
---
Advertisement - Continue Reading Below