Kitchen & Cooking
16 gifts under $100 that every home cook wants
These gifts are foodie-approved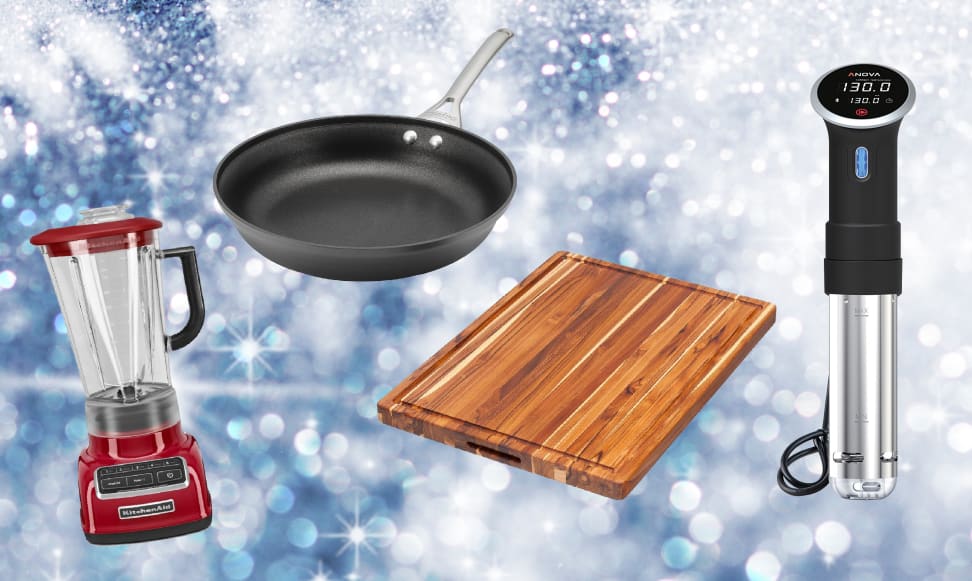 Credit: KitchenAid, Calphalon, Teakhaus, Anova, Getty Images/ranasu
People who love to cook are particular about their tools. They want the pan that feels right in their hand when they're flipping an omelet, the tea kettle that heats water to the perfect temperature for green tea, or the spiralizer that works so well they don't mind giving it valuable real estate in their kitchen gadget drawer. It's all well and good until you're trying to buy a gift that the picky home cook in your life will actually love.
That's why we've compiled a list of 16 tried-and-true cooking gifts ranging from just over $8 to just under $100. Whether you're seeking a junk-drawer stocking stuffer or countertop appliance, we've got you covered. And we know that your food-obsessed loved one will adore all of these tools for one very good reason: The choosy home cooks at Reviewed have already tried each item on the list and given a decisive thumbs-up.
Here are 16 amazing gifts you can buy for the home cook in your life:
1. For the cook who needs a sous chef: The Amazon Echo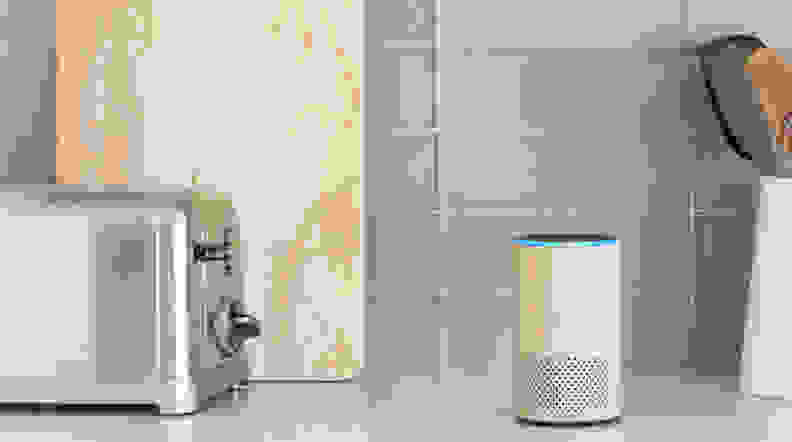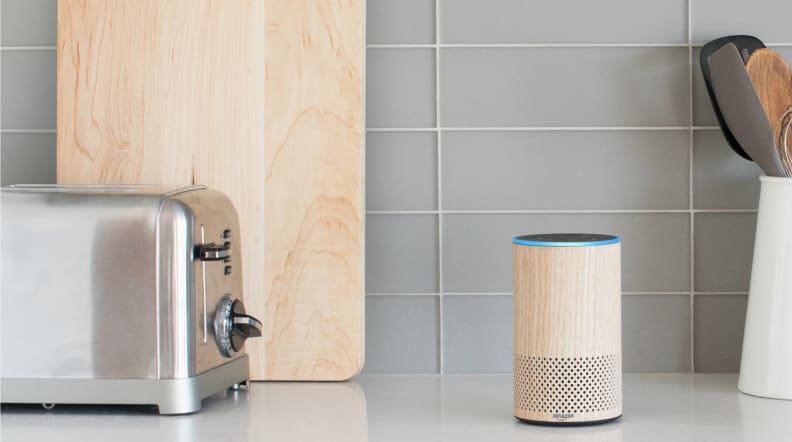 If you know anyone who cooks or bakes a lot and lives alone, or anyone who cooks a lot while also attempting to be a Super Parent, an Echo will make their kitchen life way easier.
Whether your loved one is wrist-deep in dough or busy chopping onions, an Echo will allow them to ask virtual assistant Alexa to set a timer, convert measurements, or play some good tunes. Paired with skills with Allrecipes or Food Network, Alexa can walk them through a recipe, and if your gift recipient has the right kinds of GE appliances, Alexa can even preheat the oven.
Finally: if dinner prep goes badly, there's always an option to ask Alexa to order takeout through Grubhub, Domino's, and more.
Get the Echo for $79.99 on Amazon
2. For the one with a new kitchen: The Tramontina Gourmet Prima 12-Inch Fry pan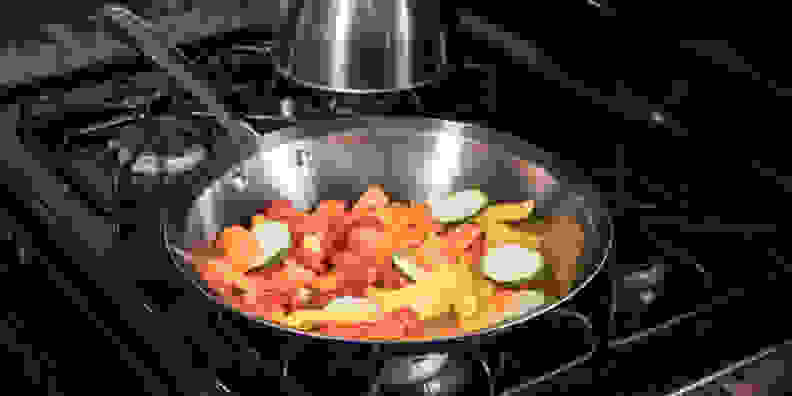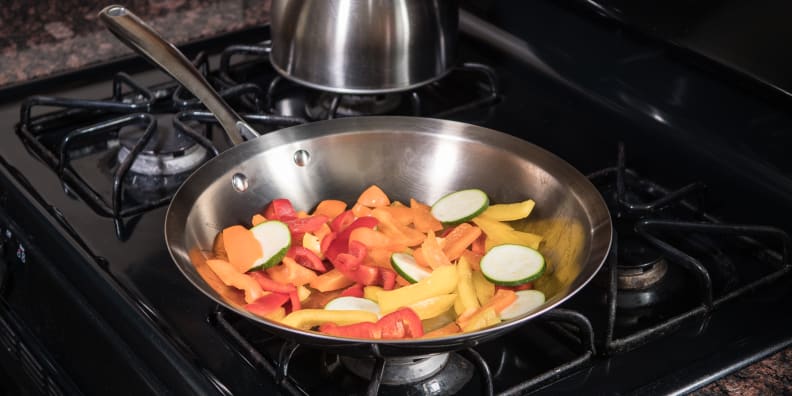 If you know someone who needs all the kitchen basics, a high-quality stainless steel skillet is a great way to start building a collection of cooking tools that will last forever. And I do mean forever, because this fantastic tri-ply pan has a solid construction and lifetime warranty.
Get the Tramontina Gourmet Prima 12-Inch Fry pan for $48.33 on Amazon
3. For the picnic enthusiast: The Opinel N°8 Carbone Folding Knife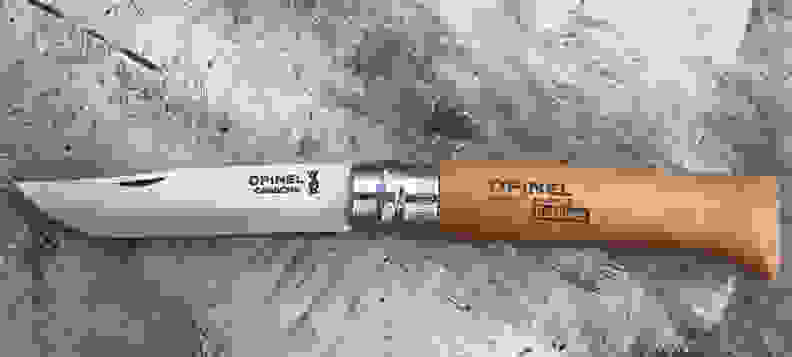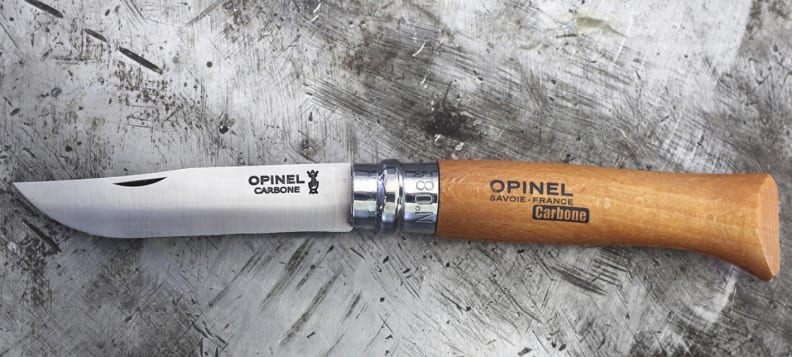 Pocket knives are great for outdoor enthusiasts or people who do lots of handywork, but what do you get for a foodie who's always on the go?
This classy wood-handled knife is incredibly nice to look at—not to mention endorsed by Pablo Picasso himself as a carving tool—but we find it works a lot better for peeling apples or slicing cheese than for cutting rope or wood. I know a few foodies who would love to keep this pretty folding knife in their pocket for any unforeseen food-slicing needs.
Get the Opinel N°8 Carbone Folding Knife for $12.75 on Amazon
4. For the fitness devotee: The KitchenAid 5-Speed Diamond Blender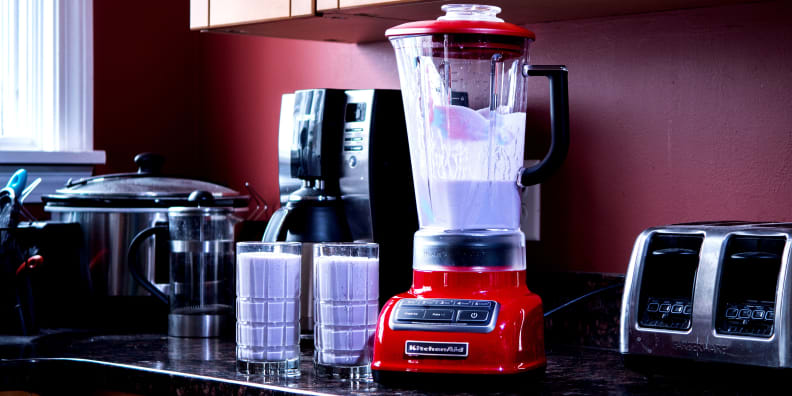 If you know someone who wants to make a constant supply of smoothies or post-workout protein shakes, this is the blender they need. It's our favorite affordable blender for a good reason—the KitchenAid machine is easy to use, effective, and quite snappy to look at, plus it offers a 5-year warranty. In fact, pretty much anyone who has ever needed to blend anything in the kitchen would benefit from owning one of these.
Get the KitchenAid 5-Speed Diamond Blender for $97.97 on Amazon
5. For the home cook who has everything: The Teakhaus Rectangle Carving Board with Hand Grips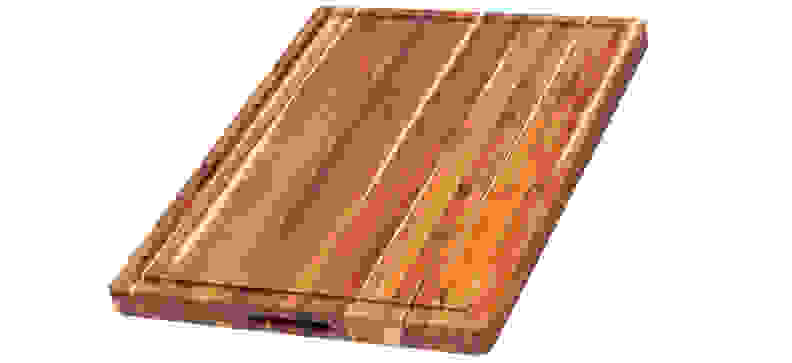 In can be tricky to shop for cooking enthusiasts who own every gadget under the sun—or who are so particular you wouldn't want to choose their tools for them. However, even the pickiest home chef would be hard-pressed to turn up their nose at this gorgeous teak cutting board.
The board is quite heavy, so it's meant to sit pretty on a person's countertop, although this 20 x 15-inch version is a little more manageable than the massive 24 x 18 version that won our hearts during testing. We found it was as much of a joy to use as it was to look at.
Get the Teakhaus Rectangle Carving Board with Hand Grips for $98.95 on Amazon
6. For the one who still needs the basics: The Victorinox Fibrox Pro 8-Inch Chef's Knife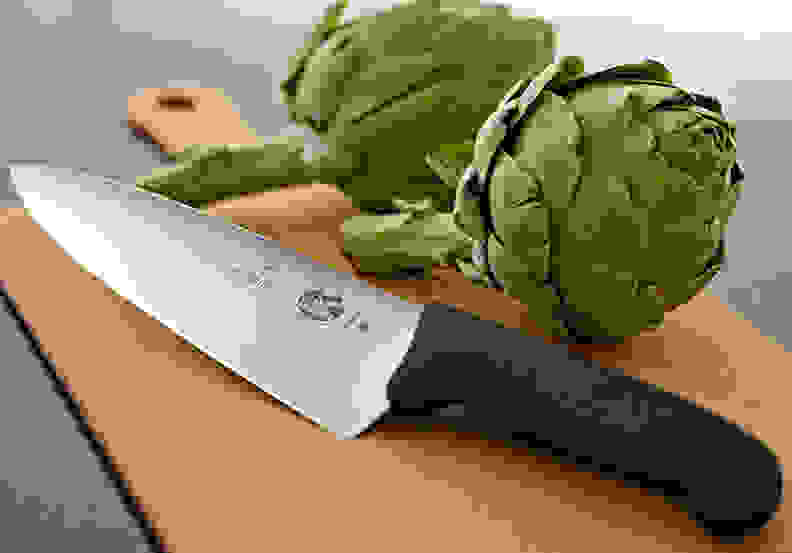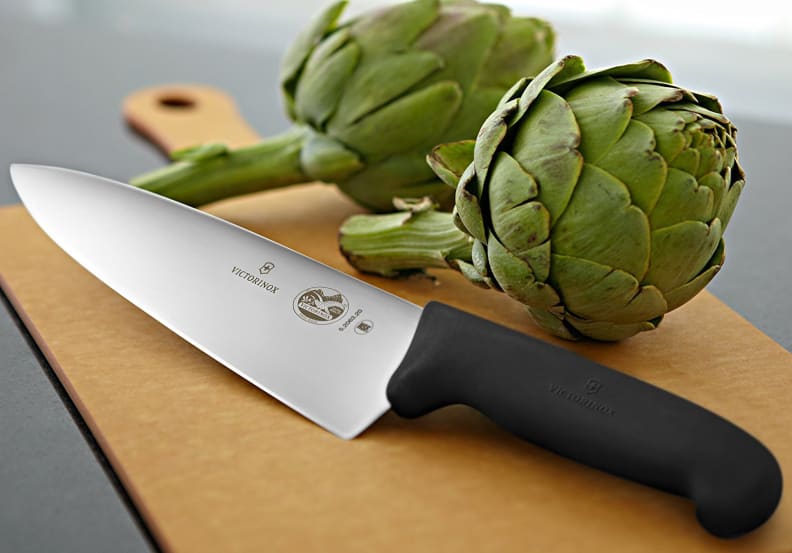 Chances are your friend or relative who's been puttering around in their first adult kitchen is in dire need of a good chef's knife. That's where holiday gifting comes in.
This Victorinox may have a plastic handle, but it's sharp, well-balanced, and can cut, chop, and mince better than most of its more expensive competition. Any home cook would be lucky to find this under the tree come Christmas morning.
Get the Victorinox Fibrox Pro 8-Inch Chef's Knife for $33.90 on Amazon
7. For the tea drinker: The Cuisinart PerfecTemp Electric Kettle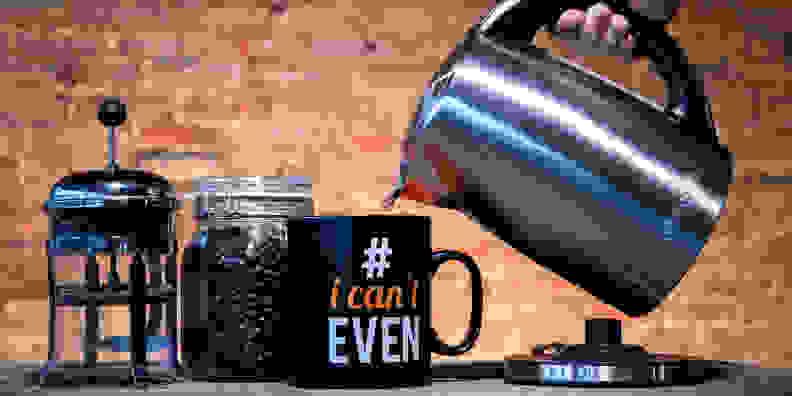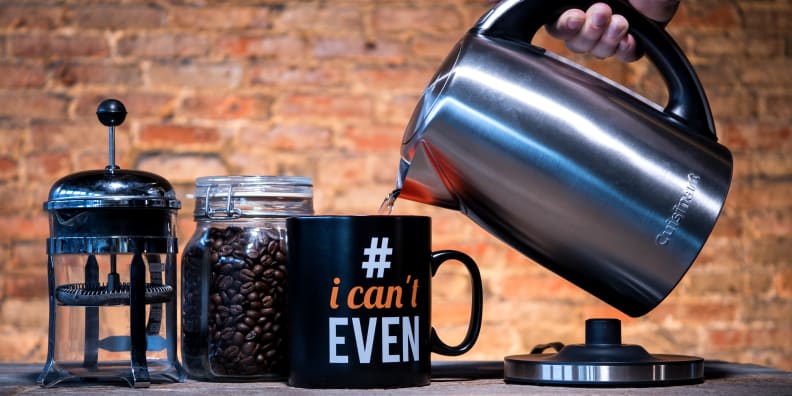 Our favorite electric kettle heats water speedily and keeps it warm for you until you need it. Tea drinkers will love the kettle's six preset tea settings, which bring water to the perfect temperature to steep delicate, green, white, oolong, herbal, or black teas.
Get the Cuisinart PerfecTemp Electric Kettle for $74.99 on Amazon
8. For the coffee fiend: The Takeya Cold Brew Coffee Maker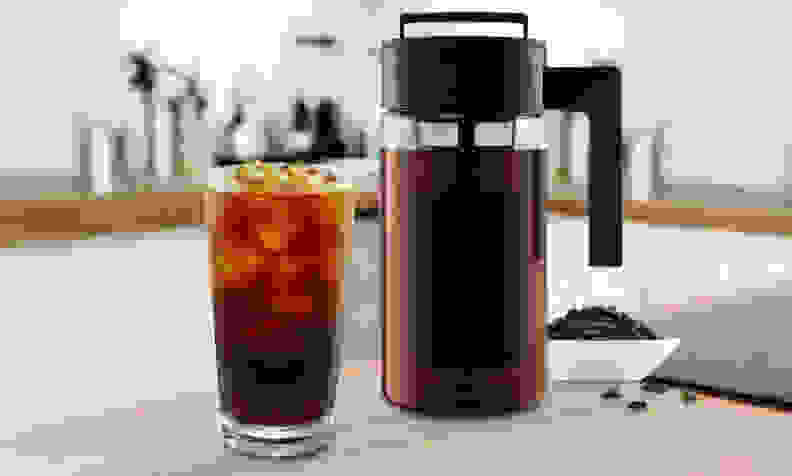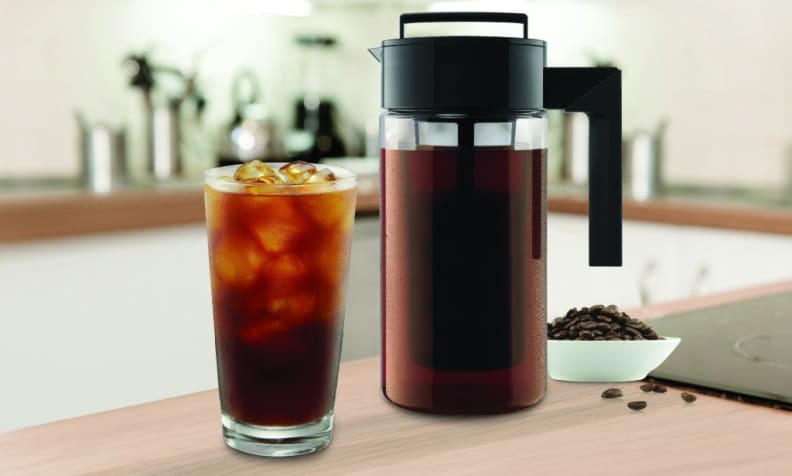 The coffee lover in your life probably has a go-to cafe or home coffee maker, but do they have their own sweet cold brew setup yet? This affordable stocking-stuffer is easy to use and yields a great-tasting brew, which is why it's our favorite cold brew maker out there. What more could a coffee drinker want?
Get the Takeya Cold Brew Coffee Maker for $18.99 on Amazon
9. For the coffee fiend who doesn't need another coffee maker: The Nespresso Aeroccino 3 Milk Frother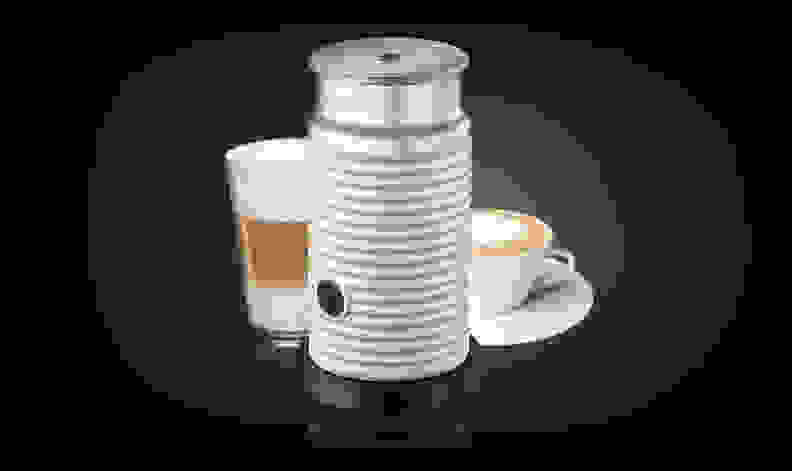 Of course, if you're seeking a gift for someone who already has their coffee routine down pat, you can always up their latte game by gifting them an awesome milk frother. We love this Nespresso because it's quick, simple, and reliable at frothing milk, hot or cold. I'm not saying it will win the holidays for you, but I will point out that the year I gave my mom a milk frother for Hanukkah was a good year.
Get the Nespresso Aeroccino 3 Milk Frother for $84.87 on Amazon
10. For the impatient chef: The Instant Pot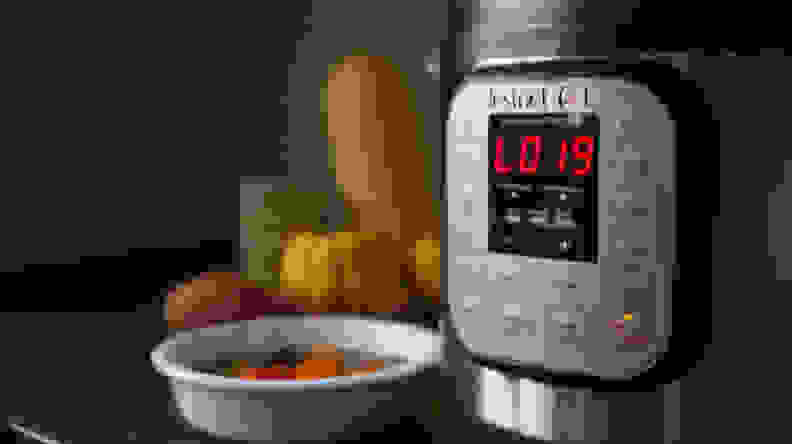 This year, everyone's been obsessed with the Instant Pot, and the craze shows no sign of dying down. And why should it, when the Instant Pot is so friggin' convenient? The thing sits on your counter and can act as a slow cooker, rice maker, pressure cooker, yogurt maker, and so on. But the real star of the show, of course, is the pressure cooking function, which can cook food astonishingly quickly. Anyone who needs their food to be done RIGHT AWAY should own one of these things. And if you want to be the hero of the holiday season, you might be interested to know that a 6-quart Instant Pot can be had for just under $100.
Get the Instant Pot DUO60 for $99.95 on Amazon
11. For the health-conscious cook: The Veggetti Spiral Vegetable Slicer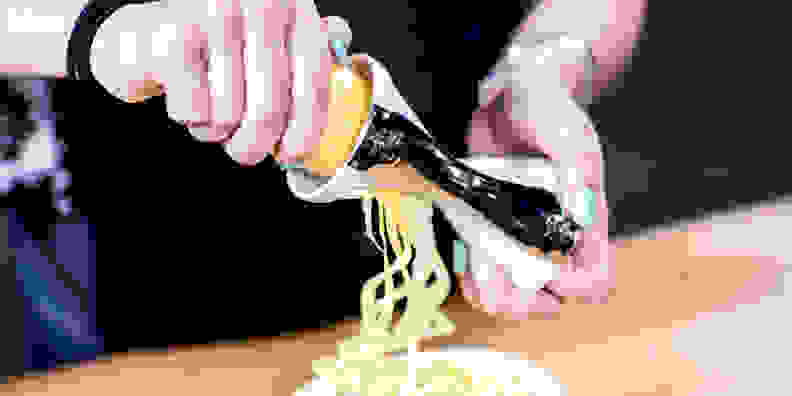 Cheap enough to buy as a stocking stuffer but still insanely useful for anyone who would rather eat spiraled ribbons of zucchini with sauce than actual pasta, this Veggetti spiralizer is a gifting win. Sure, there are fancier spiralizers out there, but we tried a bunch of options and thought the Vegetti was the best. Nab a few for any friends who might want to make their own zoodles.
Get the Veggetti Spiral Vegetable Slicer for $8.59 on Amazon
12. For the high-tech cook: The Anova Precision Cooker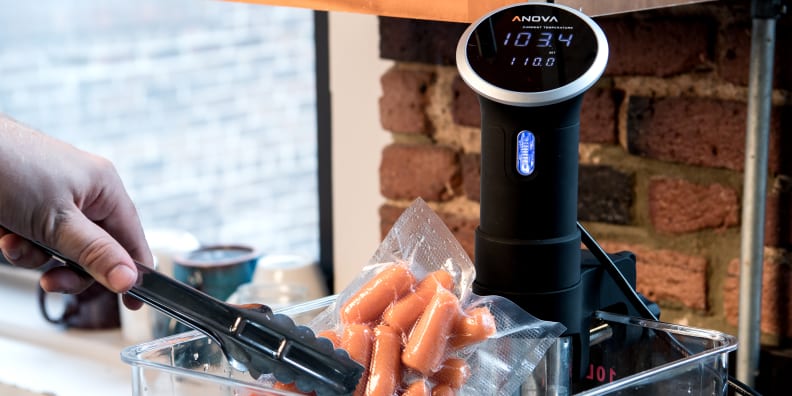 Sous vide cooking is super popular right now, and for good reason—the technique promises complete control over the temperature at which you cook your food, which makes for perfectly rare steaks and flawlessly-done veggies. Immersion circulators are the tool that make sous vide at home possible, and the Anova Precision Cooker (Bluetooth, 800 Watt) is the best one out there. Any home cook who likes to putter around with new technology in the kitchen needs one of these
Get the Anova Precision Cooker Bluetooth for $99 on Amazon
13. For the serious baker: The My Weigh KD-8000 Kitchen Scale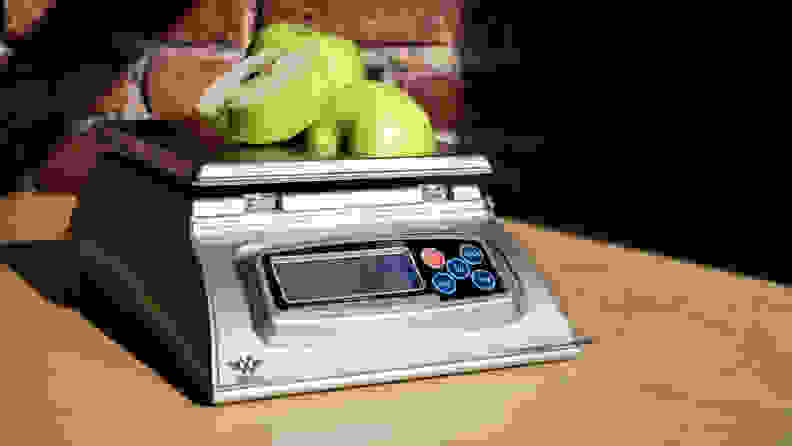 Many home bakers are content with basic measuring cups, but if you know someone who aims for baking perfection, then they're going to want to weigh their ingredients on a kitchen scale. This My Weigh model is the most accurate and pleasant-to-use kitchen scale we've tried and that makes it a must-have for baking the best cakes, breads, and cookies—or just for keeping track of portion size.
Get the My Weigh KD-8000 Kitchen Scale for $35.98 on Amazon
14. For the one who needs to update their cookware: The Calphalon Contemporary Nonstick 12-Inch Omelette Pan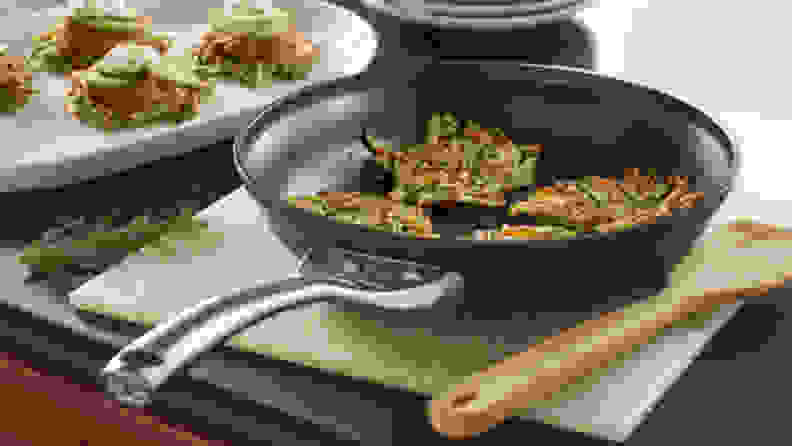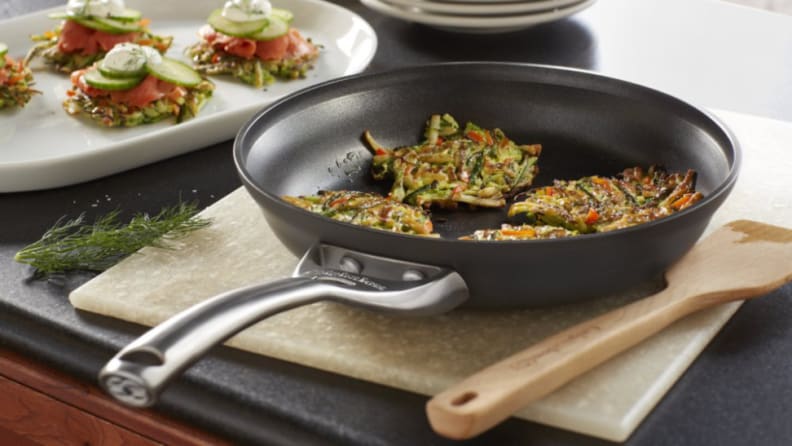 You probably know tons of people who need to throw out their scratched teflon and replace it with a high-quality nonstick skillet. That's what makes this Calphalon a fantastic gift. Smooth, nicely-shaped, and well-balanced, this pan is a dream to cook with. We loved the 10-inch version when we tested it, but the 12-incher should fit absolutely anything your gift recipient might need to cook in a frying pan.
Get the Calphalon Contemporary Nonstick 12-Inch Omelette Pan for $57.99 on Amazon
15. For the cookie monster: The KitchenAid Gourmet Stainless Steel Cookie Dough Scoop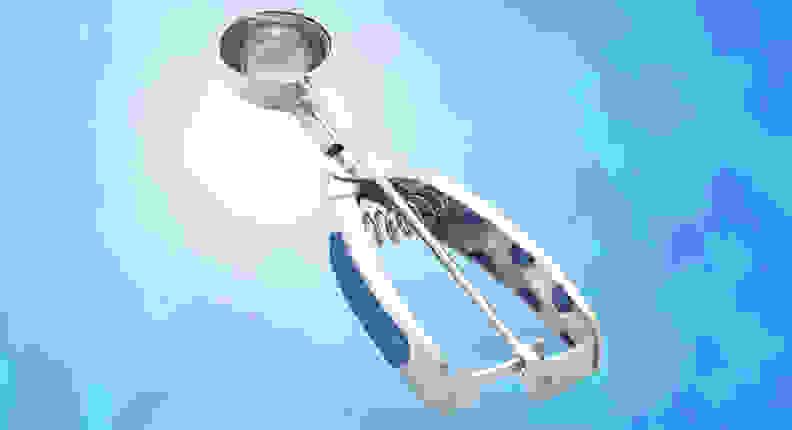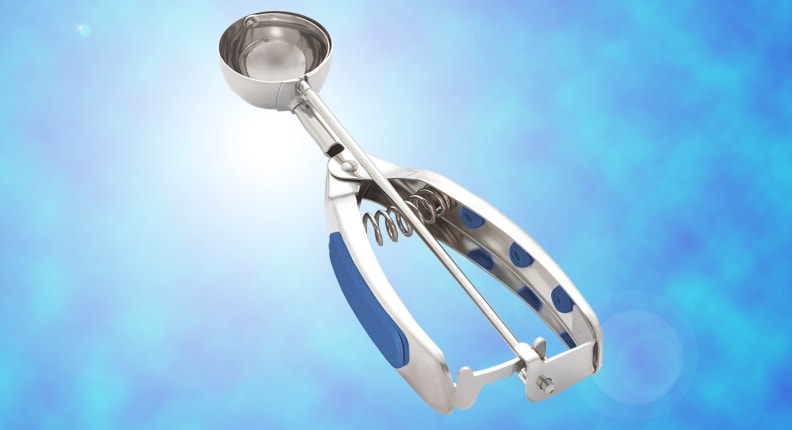 This game-changing tool practically guarantees mess-free, perfectly-formed cookies every time. We're obsessed, and any bakers and cookie enthusiasts on your gift list will be obsessed too.
Get the KitchenAid Gourmet Stainless Steel Cookie Dough Scoop for $13.99 on Amazon
16. For the busy one: Green Chef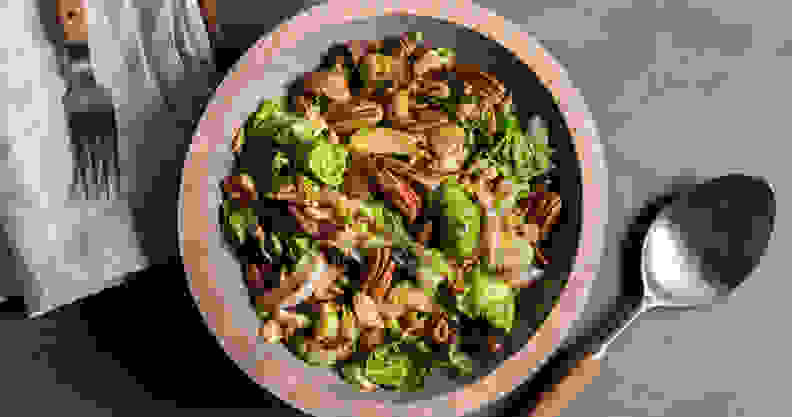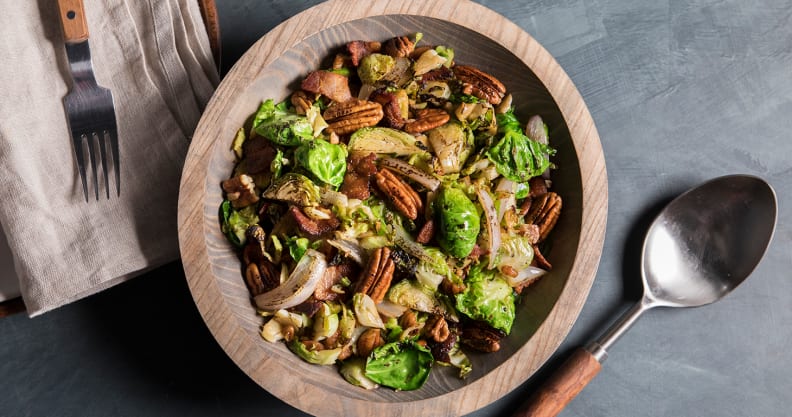 Know anyone who loves to make a good, home-cooked meal but never has the time to plan, buy groceries, and put in the work? This describes approximately 90% of my friends and family.
For those folks, a meal kit delivery subscription is kind of perfect—the ingredients will be delivered to them with a recipe and they can whip it up in no time. Our favorite service out there is Green Chef, which offers great-tasting food made with excitingly diverse, organic ingredients. Meals are fun to cook and you can opt for gluten-free, vegan, paleo, and carnivore meal plans, among others. Different plans cost different amounts, but no meal costs more than $15.
Prices are accurate at the time of publication, but may change over time.