UPDATE: May 24, 2019
We just completed retesting our favorite gas and charcoal grills (and reviewed some new ones) and awarded the Weber Spirit II E-310 as the best gas grill and the Napoleon NK22CK-L Charcoal Kettle Grill as our favorite charcoal grill. We're still in the process of reviewing portable barbecues and a few other grills. We'll continue to update this page as we conclude our testing.
Almost any food tastes better when it's grilled. The smoky flavor and high-temperature-sear that a charcoal grill can kiss choice cuts of meat with are the stuff culinary dreams are made of. Grilled chicken, veggies or salmon with a convenient, easy-to-use gas grill? Perfection. No matter whether you're buying your first grill or looking to upgrade your outdoor cooking your barbecue and grilling experience, our extensive research and testing have uncovered the best grills to suit your needs.
For those that adore the ease and consistency that comes from cooking with propane, Weber's Spirit II E-310 offers the perfect balance of build quality and features, at a reasonable price. Looking to grill on the go? Cuisinart's Petit Gourmet gas grill could be just the thing. If you prefer the rich, smoky flavor that results from cooking over charcoal, Napoleon NK22CK-L Charcoal Kettle Grill or Smokey Joe Premium our pick for full-sized and portable charcoal grills, will make you happy. Finally, if you live in a place where cooking over an open flame is frowned upon, we've got you covered: The George Foreman GGR50B Indoor/Outdoor Grill is compact, runs off of electricity and sized to fit smaller outdoor areas or even in the corner of your kitchen.
Advertisement - Continue Reading Below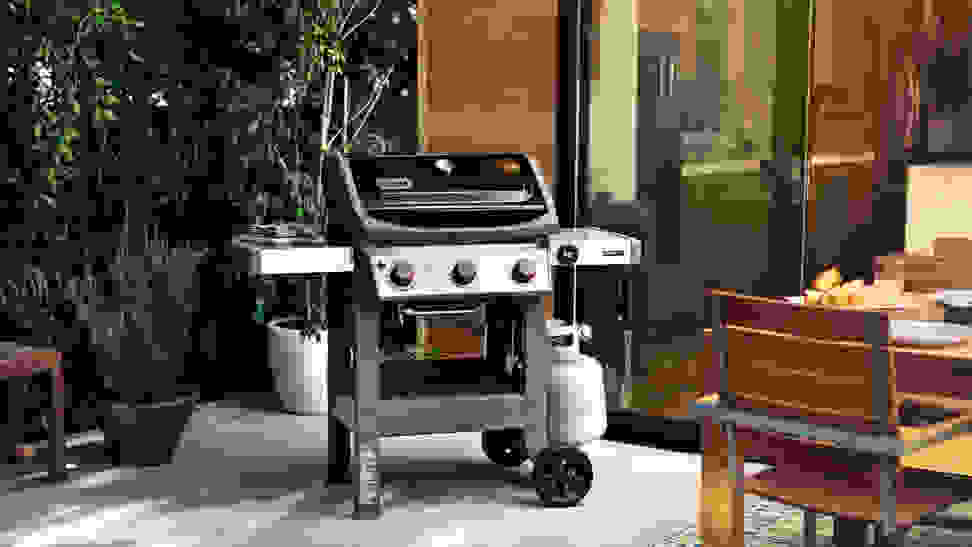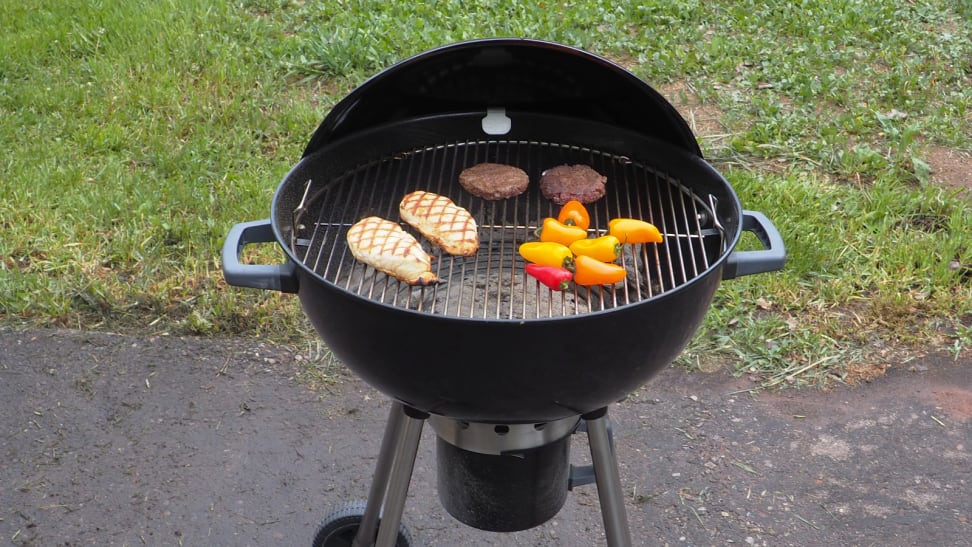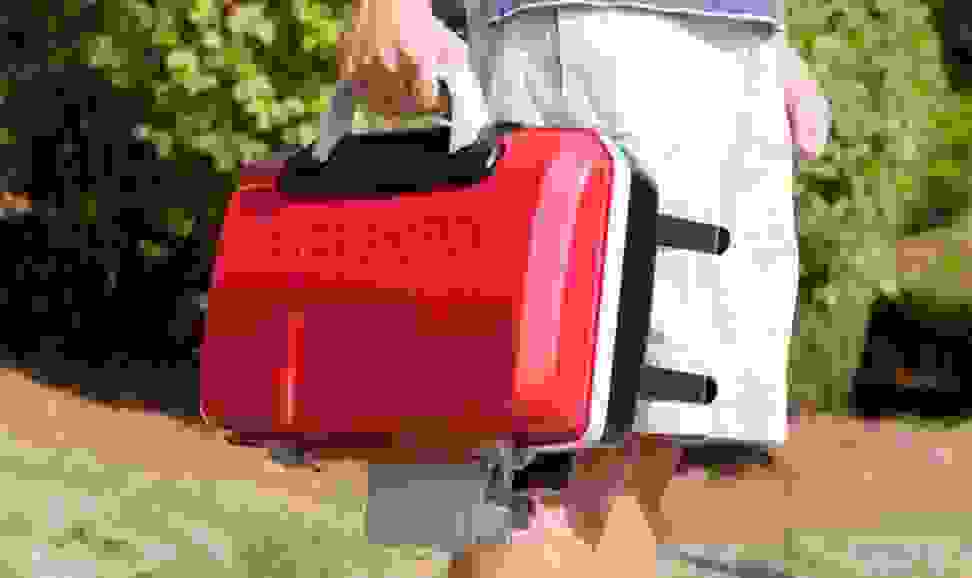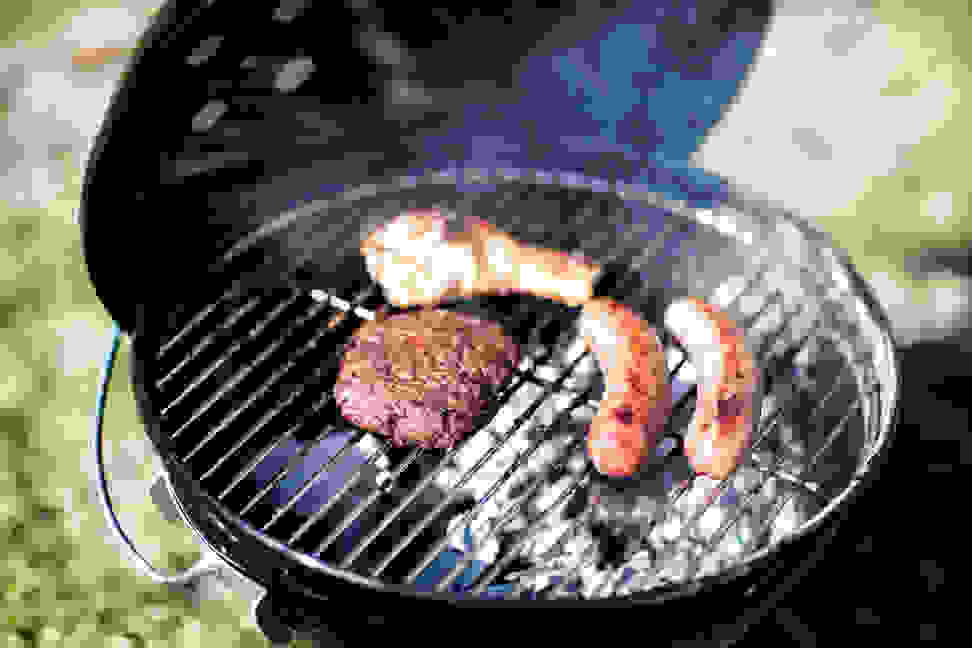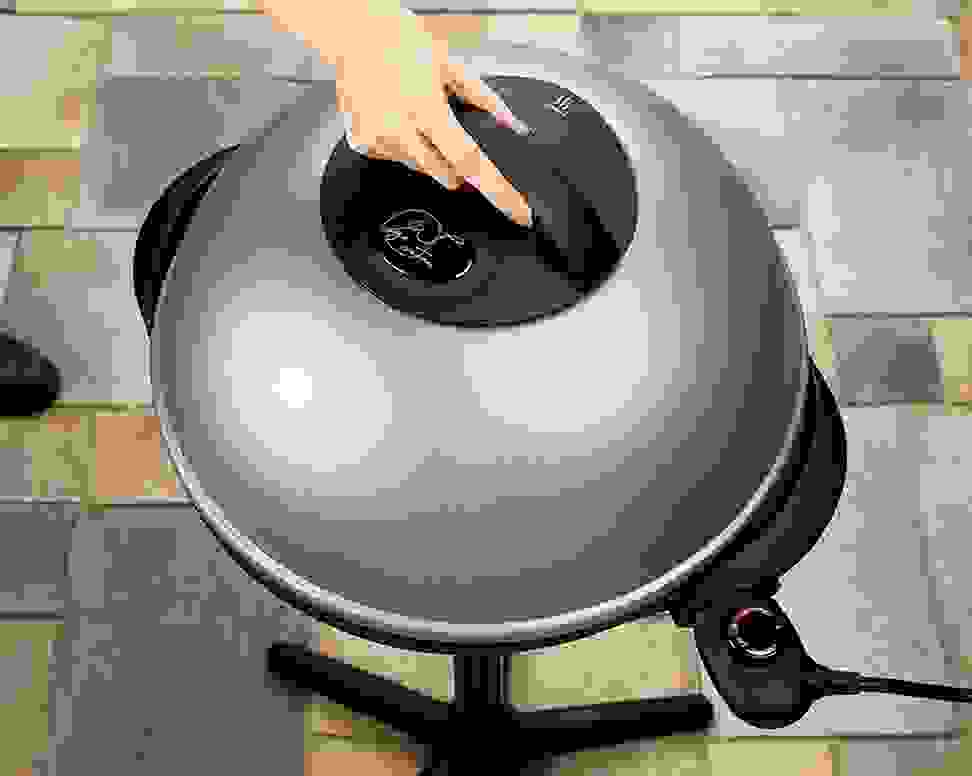 Gas or Charcoal—How Do You Choose?
In the eternal debate over whether a gas grill or a charcoal grill is better for outdoor cooking, there is no wrong answer. If you're cooking your food on the grill instead of inside the house, it will capture that beautiful charred essence and smoky flavor from cooking over open flames. You likely already have strong opinions on the topic of gas versus charcoal and we're not here to change your mind. If you're still on the fence on the subject, however, here are the pros and cons of using each type of grill to help you choose the right one for you. Let's talk gas grills, first.
Gas grills are more convenient than charcoal grills. That they don't use charcoal as fuel not only makes a gas grill easier to clean (no ash!), but it also cuts down its initial heating time. That gas grills come equipped with electric starters or a spark wheel to ignite its gas burner helps to get you cooking faster than charcoal users can manage, as well. It's easy to easier to control the heat while you're grilling with gas than it is when using charcoal; to adjust the heat up and down, simply twist a knob instead of fiddling around with hot coals. It is a bummer when you run out of propane, though, so we love these newer grills that have a handy meter right on the side of the grill.
Charcoal grills, on the other hand, are significantly less expensive than their gas counterparts. Many people prefer the flavor of cooking over a charcoal grill, as the briquettes they use for fuel infuse smokey elements into the food. The coals created by burning those briquettes can burn hotter than propane or natural gas, which can be a pro or a con: you'll get a serious sear on your food if that's what you're going for, but it's also easy to burn your food over 700° F temperatures.
What About Electric Grills?
While these appliances are called "grills," they heat your food using a coil instead of flames. That makes them closer to an electric griddle than a grill. However, if you want to grill indoors or live somewhere that cooking over an open flame is frowned upon, an indoor grill will do the trick. Pro tip: in order to use an electric grill, you need an accessible power outlet (a feature that not all decks or patios have), or a high-powered extension cord.
Other Articles You Might Enjoy
Advertisement - Continue Reading Below