Home & Garden
10 simple bedroom upgrades that make it easier to fall asleep
Those ZZZs will come easily with these peaceful products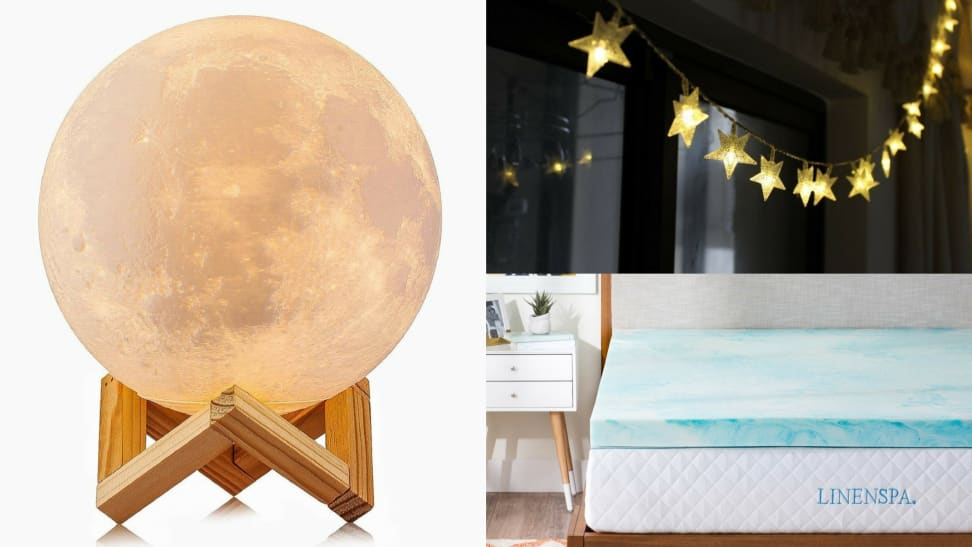 Credit: Reviewed
At the end of a long day, we all deserve a good night's sleep. It's how our bodies rest and recover, prepping us for another busy day tomorrow. But it might be tough to get into that sleepy, relaxed mood if there's a pile of laundry on the bed and a streetlamp is shining through the window. And let's not even talk about the fact that your mattress feels more like a rock than the soft, cozy spot it should be.
You can transform your bedroom into a soothing retreat, a place that feels more like a hotel than just another space in your home. Here are 10 best-selling products that can melt away your stress and help you drift off to dreamland.
1. A memory foam topper that turns a bed into a blissful, cushy utopia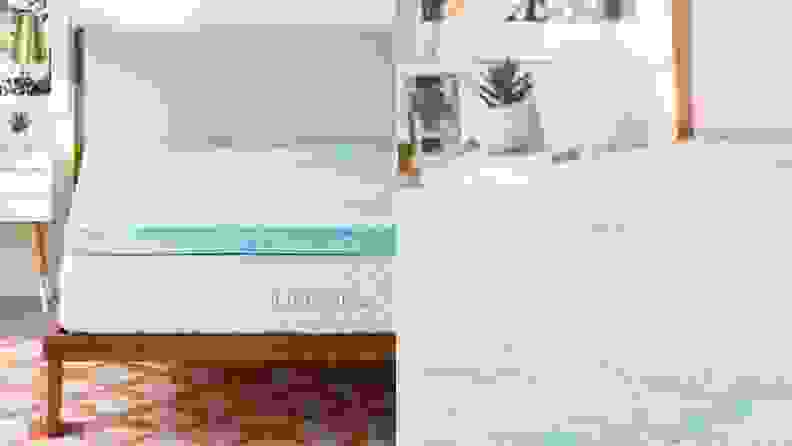 If your mattress feels as if you might as well be sleeping on concrete, it might be time to invest in a memory foam mattress topper. This model is Amazon's Choice for a queen bed mattress topper, containing three inches of gel-infused softness and comfort. It's just the thing to loosen up those pressure points, plus it's available in Twin through California King sizes and far less expensive than replacing your whole mattress.
Get the LINENSPA 3-Inch Gel Swirl Memory Foam Topper (Queen) on Amazon for $81.99
2. A color-changing diffuser for wafting serene scents throughout your bedroom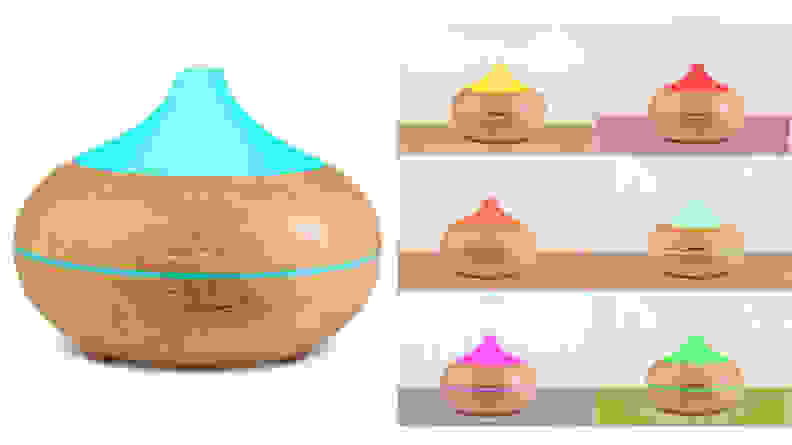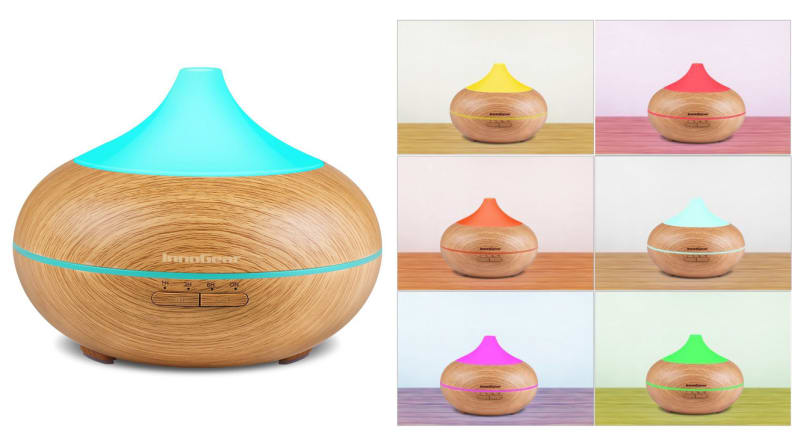 It can be a challenge to find a good diffuser. Some stop working at the drop of a hat, while others sputter out steam from day one. This diffuser is an Amazon Best Seller, and reviewers sing its praises. One reviewer even said it improved his respiratory issues while he slept. It has seven color options, runs quietly, and automatically shuts off. Add your favorite essential oils and hunker down for an aromatherapeutic night's rest.
Get the InnoGear 500ml Aromatherapy Essential Oil Diffuser on Amazon for $27.99
3. A cozy down alternative comforter at the right price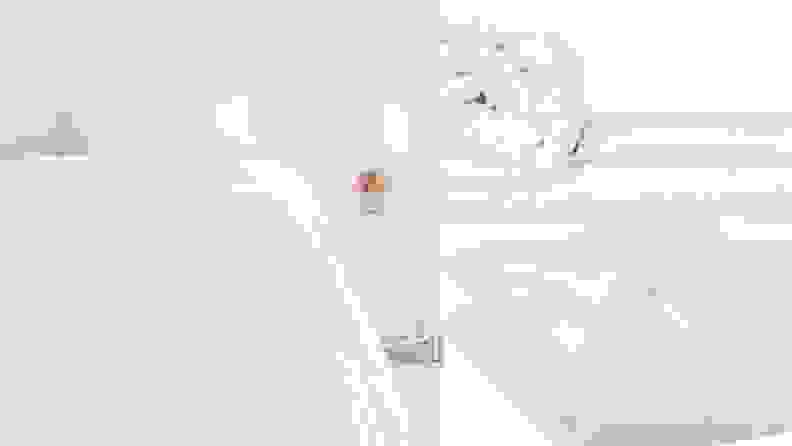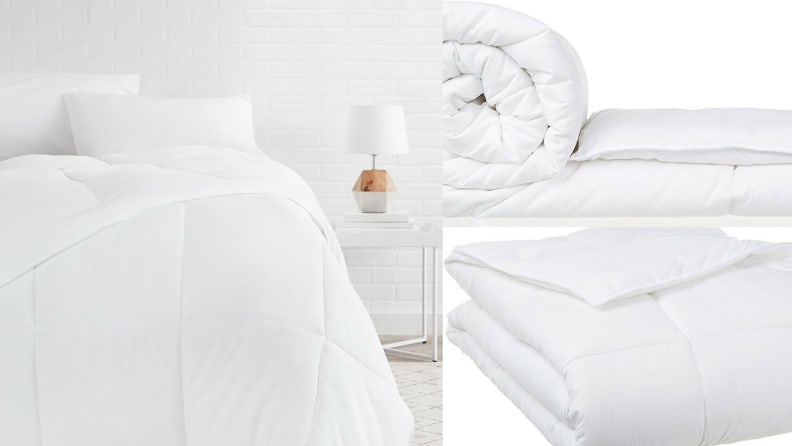 AmazonBasics has done it again. This time, they've created a high-quality down-alternative comforter at a fraction of the standard price. It's not too heavy and not too light, which means it's the perfect year 'round comforter. You might believe you've fallen asleep in a hotel bed.
Get the AmazonBasics Down Alternative Comforter, Full/Queen on Amazon for $27.98
4. A blackout curtain to block out the sun and streetlights
It can be impossible to take a daytime nap with the sun shining in through your window. And what about those pesky streetlights and headlights that hinder your nighttime sleep? That's when a blackout curtain is imperative, and this one is especially convenient because it has suction cups on it, meaning you can put it up anywhere, any time, and even travel with it.
Get the NICETOWN Blackout Curtains on Amazon for $23.99
5. A portable white noise machine you can take anywhere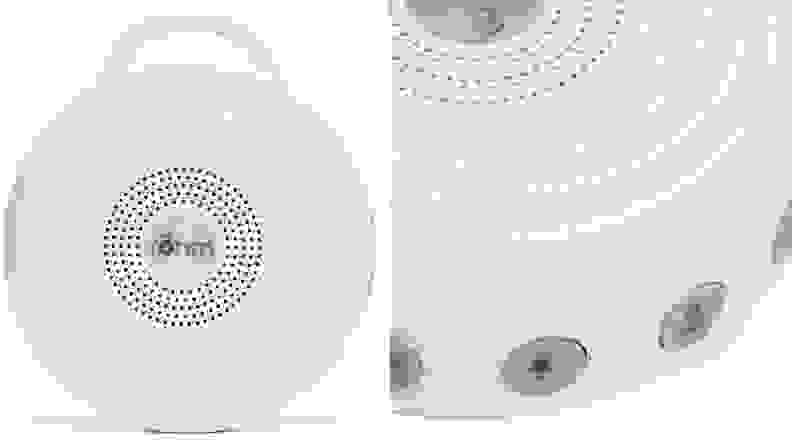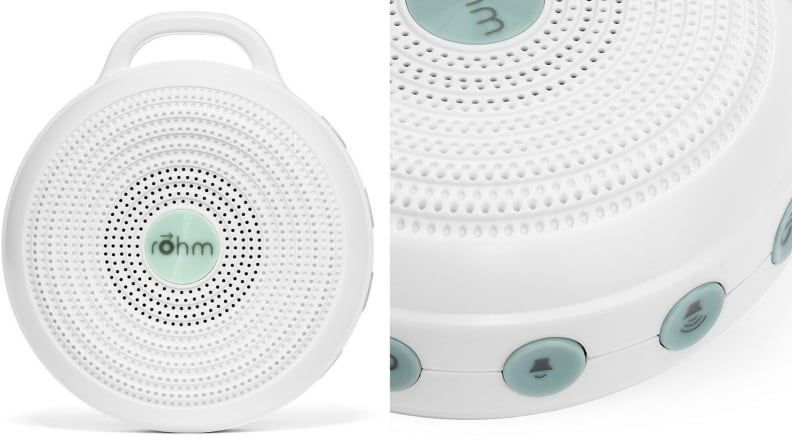 A white noise machine might be one of the single greatest inventions ever. It's certainly nice to fall asleep to nature sounds, but sometimes, those birds and raindrops can be distracting. White noise is totally neutral, and this little machine, ideal for your nightstand or taking on the go, cancels out background noise with its three sound options.
Get the Marpac Rohm White Noise Sound Machine, Portable on Amazon for $31.98
6. A string of fairy lights to make your bedroom magical
Fairy lights have this way of turning a bedroom into a glittering wonderland. These best-selling star lights are particularly enchanting. You'll get a 13-foot string of 40 LED stars, with a timer and eight light modes. String them over your headboard for a whimsical, sparkly look.
Get the EchoSari LED Battery-Powered Fairy String Lights on Amazon for $11.99
7. A pretty, silk eye mask that can help you have sweet dreams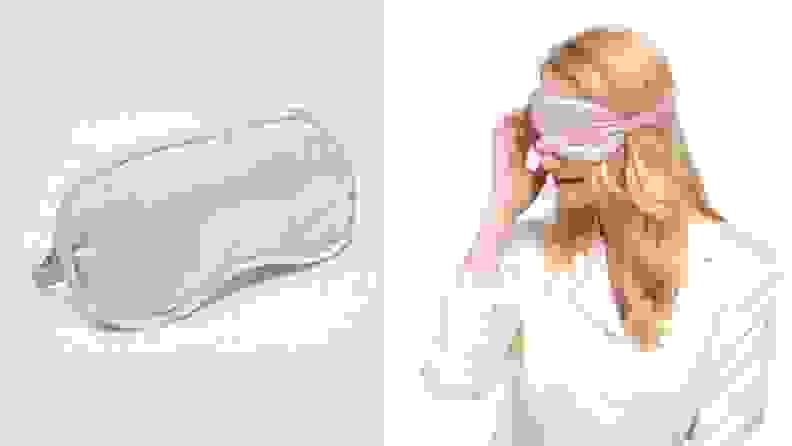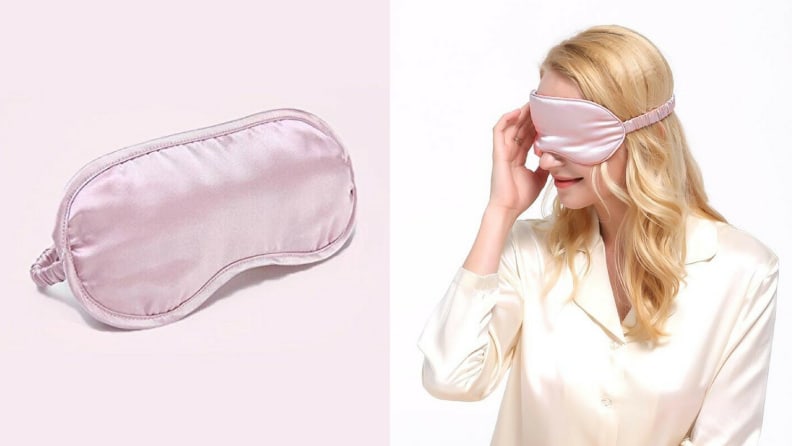 In addition to keeping light out, eye masks look so classic and stylish. To make like a 1940s Hollywood starlet, wear this luxurious silk eye mask. It'll make you feel like the queen you are, and you'll score the shut-eye you need.
Get the LULUSILK Mulberry Silk Sleep Eye Mask on Amazon for $14.99
8. A glowing nightlight that looks like a realistic moon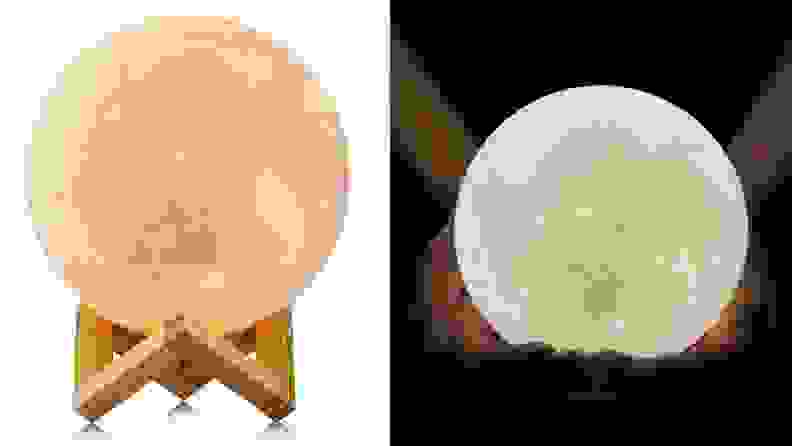 The next time that someone tells you that they'll lasso the moon for you, tell them that you already have one beautifully displayed in your bedroom. This lifelike 3D-printed LED moon can be operated by touch and has two lighting options, making it a captivating bedroom nightlight.
Get the JenkinsHome 3D-Printed Moon Lamp on Amazon for $22.99
9. A delicate mosquito net-style canopy for your bed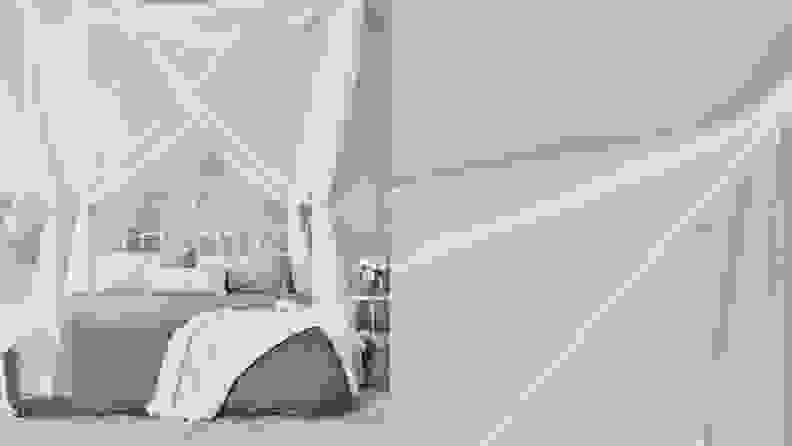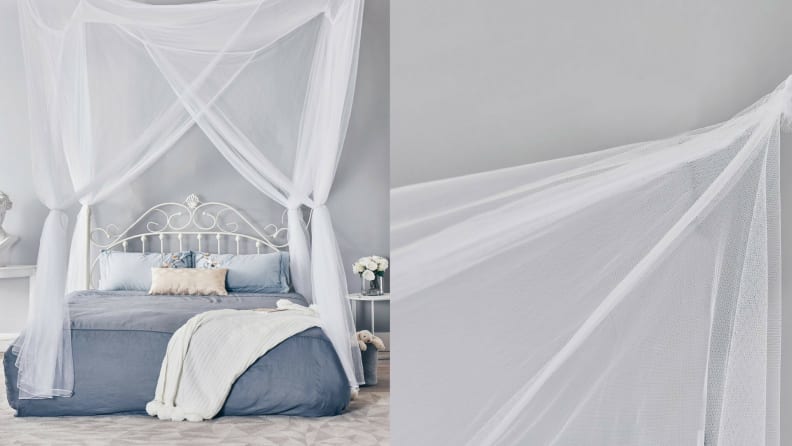 Admit it—when you've seen mosquito net canopies on beds in the movies, you've secretly wished for something that glamorous to be in your bedroom. For less than $20, you can capture that elegant, even extravagant, feel by hanging this mosquito net over your full, queen, or king bed.
Get the Truedays Four Corner Post Bed Princess Canopy Mosquito Net on Amazon for $16.99
10. A starry journal so you can write about your day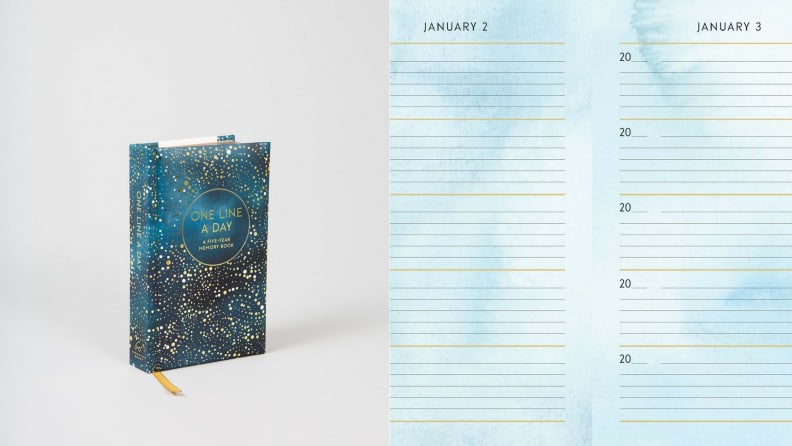 Sometimes before a proper night's sleep, you just need to get it all out on paper. Before your head hits the pillow, settle in with this celestial One Line a Day journal, in which—you guessed it—you sum up your entire day in only one line. It's efficient, it'll inspire you to be creative with that one sentence, and it will help you to feel a lot less stressed before falling asleep.
Get the Celestial One Line a Day Diary on Amazon for $15.26
Prices are accurate at the time of publication, but may change over time.