Home & Garden
15 home upgrades you won't regret making this spring
These home improvement projects are worth every penny
Credit: Getty Images / AleksandarNakic
There's nothing like budding trees and warm temperatures to give you that much-needed motivation to get things done around the house, and as we shake off the sleepiness of winter, it's time to start thinking about what projects you'll tackle this spring! Naturally, many lawn and garden chores are top-of-mind once the snow melts, but there are lots of other ways you can upgrade your home this spring, both inside and out.
Whether your bedroom is in need of a refresh or your kitchen appliances have seen better days, the following are a number of worthwhile home upgrades to complete this spring—all of which will make your home feel fresh and welcoming for the year to come.
1. Get yourself a new mattress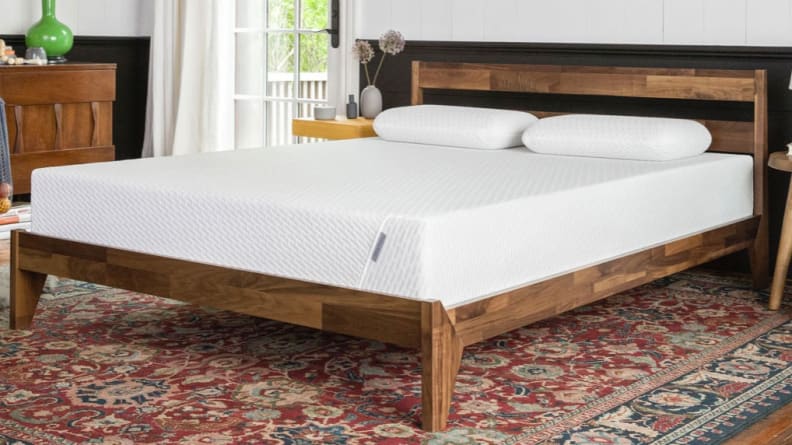 When did you buy your current mattress? If your answer is between seven to 10 years ago, it might be time to invest in a new one, especially if you haven't been sleeping well or are waking up with aches and pains.
If you're in the market for a new mattress, one of the best options we've tested is the Tuft & Needle Original Mattress, which is truly a great value. This mattress-in-a-box is made from two layers of open-cell memory foam with graphite and cooling gel for superior temperature regulation, and we found it to be the perfect balance of supportive and comfortable with great edge support.
Get the Tuft & Needle Original Mattress, Queen for $695
2. Build a raised bed… or two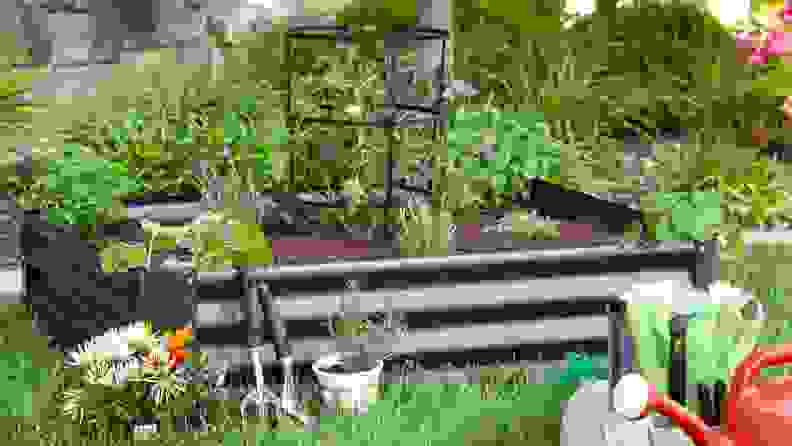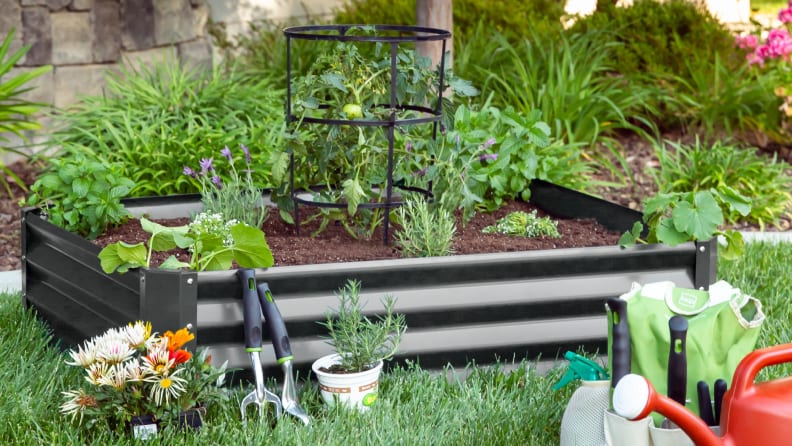 Whether you're growing flowers, vegetables, or herbs, there are numerous benefits to planting in a raised bed—they make it easier to amend the soil, there will be fewer weeds, the drainage is better, and it's easy to reach all your plants, just to name a few.
If the thought of building a raised bed seems intimidating or just too much work, you'll be happy to know that there are actually raised bed kits that make it quick and easy to put together a great garden. This particular kit creates a 4-by-3-foot bed from powder-coated steel walls, and its durable construction can be used for many years.
Get the Best Choice Products Raised Garden Bed from Home Depot for $54.98
3. Create a laundry room—or upgrade your existing one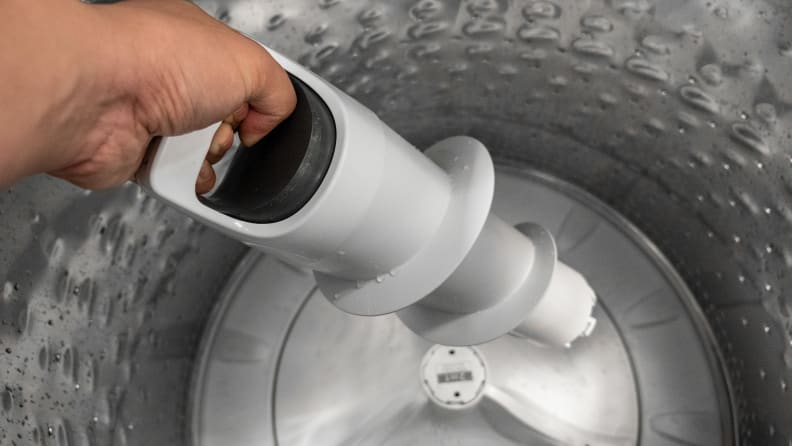 If your washing machine has seen better days, you won't regret investing in a new one just in time for summer. After all, you're probably going to see an increase in dirty, sweaty clothing once the warm weather arrives!
To create or upgrade your laundry room, you're obviously going to need a washer and dryer, and if you have lots of extra-dirty laundry to wash, a top-load agitator washing machine might be the best option for your home. In particular, the Whirlpool WTW8127LC Smart Top Load Washer is a solid choice, as its agitator pole is actually removable, allowing you to run delicates through a more gentle cycle.
Get the Whirlpool WTW8127LC Smart Top Load Washer from Lowe's for $1,249
4. Upgrade to a smart thermostat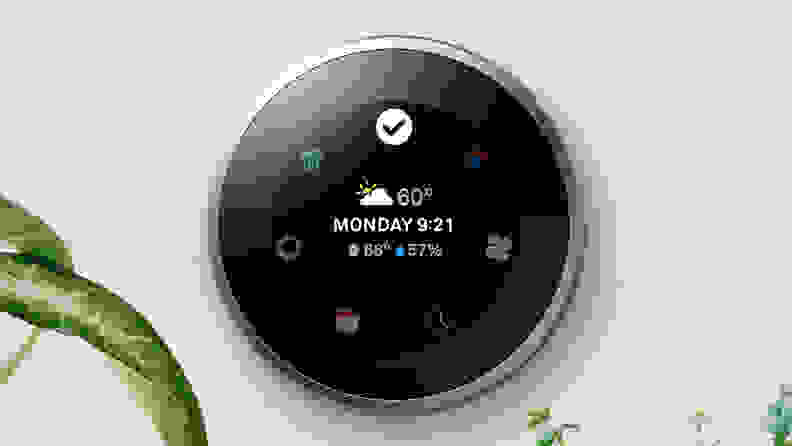 With summer right around the corner, now's the best time to install a smart thermostat, as these gadgets can help you save money on cooling costs throughout the year. The best smart thermostat we've tested is the Nest Learning Thermostat, which features a sleek, intuitive design and robust set of smart features. Plus, independent studies have shown that it can help you save up to 15% on cooling bills by learning your habits and creating a smart schedule.
Get the Google Nest Learning Thermostat from Amazon for $219.68
5. Trim out your garden beds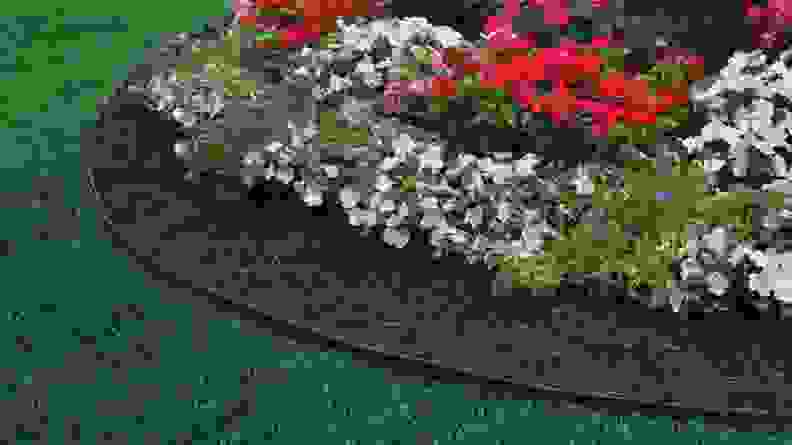 One of the quickest and easiest ways to make your home's landscaping look sharp is by installing edging around garden beds. This usually requires you to dig a channel around the edges of your bed, but this landscaping kit from Vigoro makes the process much simpler. The edging has an L-shaped design that you simply anchor into the ground using the included spikes—no digging necessary! Plus, the material is flexible, allowing you to line curved and straight areas.
Get the Vigoro No-Dig Landscaping Kit from Home Depot for $39.98
6. Pressure wash everything!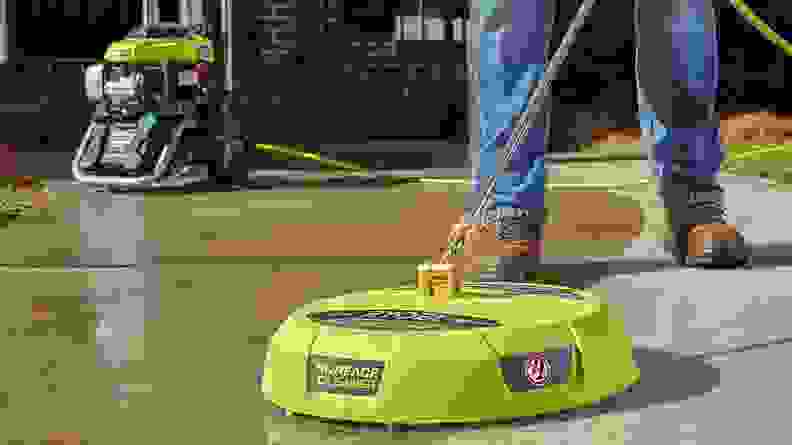 Deck looking dirty? Pressure wash it. Driveway turning green? Pressure wash it. House siding looking dull? Pressure wash it. There are very few issues around the house that can't be solved by a powerful blast of water, and the great news is that Home Depot actually lets you rent a pressure washer for a few days, saving you from having to buy one. They have both gas and electric models available, and these tools are ideal for cleaning decks, concrete, fences, siding, outdoor furniture, and more.
Rent a pressure washer from Home Depot
7. Paint your front door a bold new color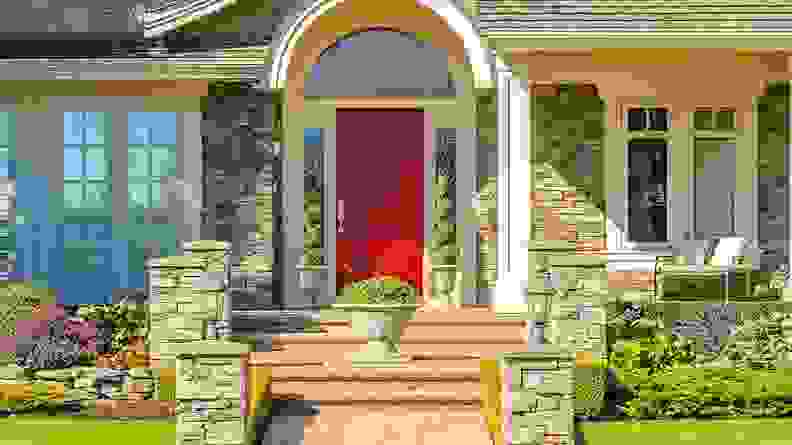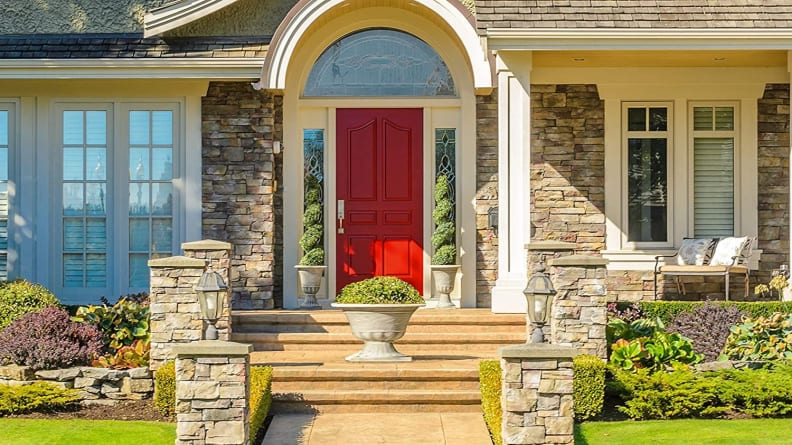 If your home is feeling a little "blah," you can give it a facelift on a budget by painting the front door. Bold, colorful doors are all the rage right now, and Modern Masters offers a special line of paint just for this type of project. The Express Yourself Front Door Paint comes in every hue imaginable, from navy blue to bright yellow, and the fast-dry formula lets you leave the door right on its hinges as you paint. Plus, the paint will never fade, even if it's in the bright sun, ensuring your door is always as vibrant as they day you painted it.
Get the Modern Masters Express Yourself Front Door Paint from Home Depot for $35.73
8. Build a fire pit in your backyard
There's nothing better than hanging out around the fire and roasting marshmallows on a warm summer night, and this fire pit kit makes it fast and simple to build your very own patio fireplace. The kit comes with flagstone blocks and an inner metal ring, as well as instructions on how to put it together. You can choose from a variety of block colors to match your patio's color scheme, and the finished product is around 43.5 inches in diameter and just over 1 foot tall.
Get the Firepit Kit from Lowe's for $229
9. Plant some bold flowering bushes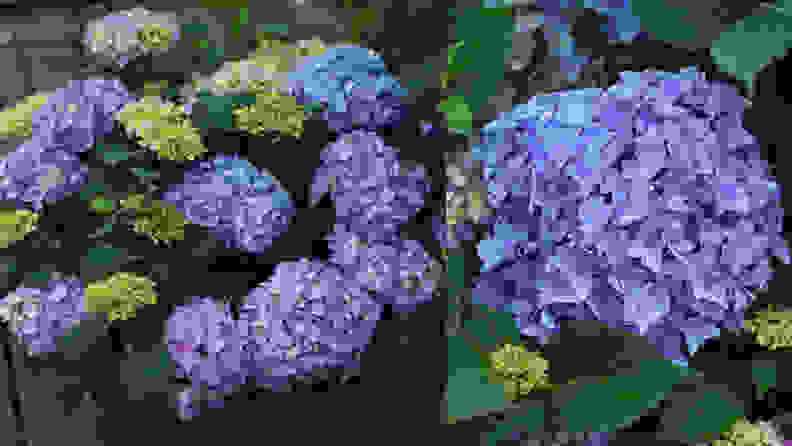 You can make your gardens pop this spring by planting some pretty flowering bushes—hydrangeas are the darling of many people, but there are plenty of other lovely options, such as rhododendron, lilac, forsythia, and butterfly bushes.
One of my absolute favorite places to buy flowers and shrubs is White Flower Farm, which is located in Litchfield, Connecticut. They have a beautiful variety of plants to choose from and provide detailed planting and care instructions for those of us who don't really know what we're doing.
Get a Hydrangea macrophylla Rhythmic Blue from White Flower Farm for $30
10. Light up your walkway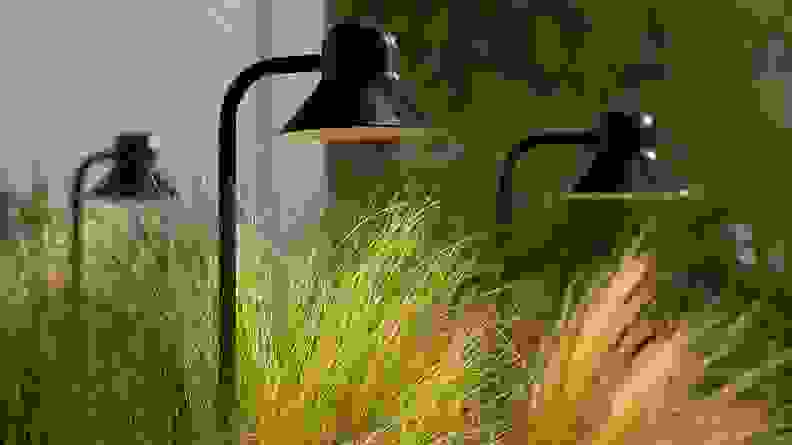 If you frequently host nighttime soirees at your house, you'll definitely want to install some path lights along your pathway to help guide your visitors. These LED landscape lights are a top-selling option, featuring a cute little black lamp head on a bent arm. The lights stand 18.5 inches tall and include 8-inch ground stakes, and they're compatible with low-voltage landscape systems.
Get the Jayce Collection LED Landscape Path Light from Lamps Plus for $29.95
11. Dress up your patio with pretty furniture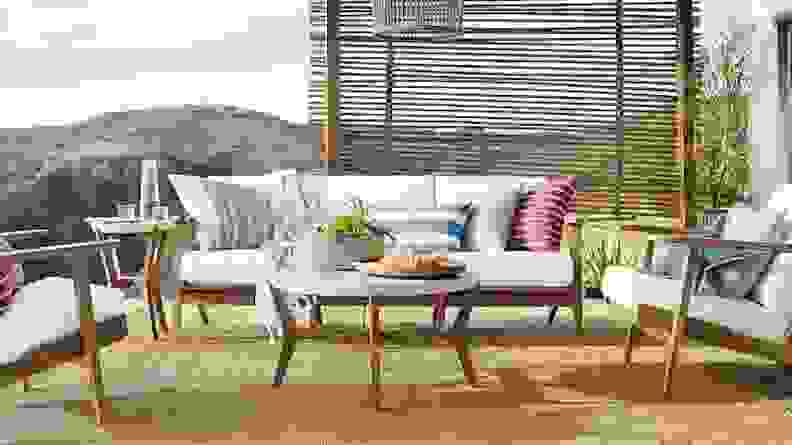 A top-rated patio set can turn your backyard into a comfortable outdoor living space, and spring is the time to start hunting for the perfect option. Personally, I'm absolutely smitten with the Raylan patio collection from Pottery Barn, which features cool angular frames and is crafted from teak wood. However, even if you're on a budget, there are plenty of ways that you can make your patio look high-end, such as adding string lights and an outdoor rug.
Get the Raylan FSC Teak 78" Sofa from Pottery Barn for $1,249
12. Create an accent wall with temporary wallpaper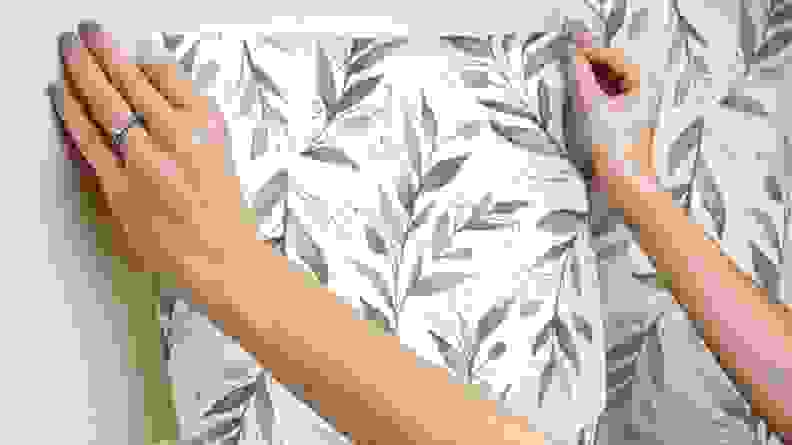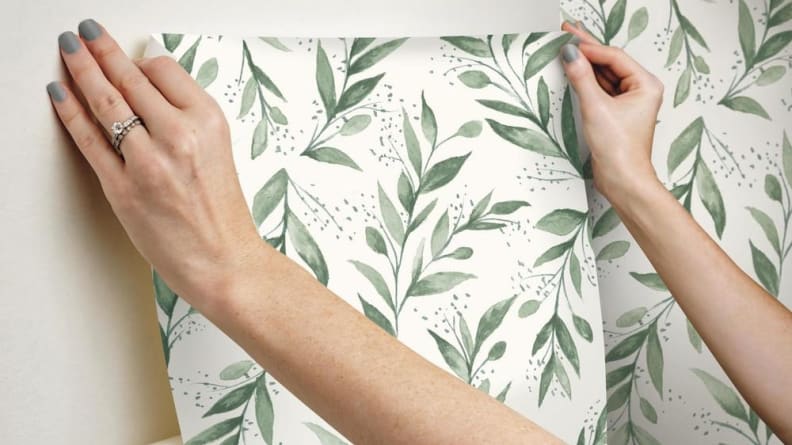 If you want to give your bedroom a fresh look for spring but aren't necessarily in the mood to paint, temporary wallpaper is a great way to change up your space. Peel-and-stick wallpaper is easy to install—it's basically like giant stickers for your wall—and there's no need to mess around with wallpaper paste. Just peel off the backing and hang it up in your room! Plus, there are so many cool patterns to choose from, so whether you want a sleek modern vibe or laid-back rustic feel, you're sure to find something that piques your interest.
Get the Magnolia Home by Joanna Gaines Olive Branch Peel & Stick Wallpaper from Home Depot for $46.99
13. Invest in new kitchen appliances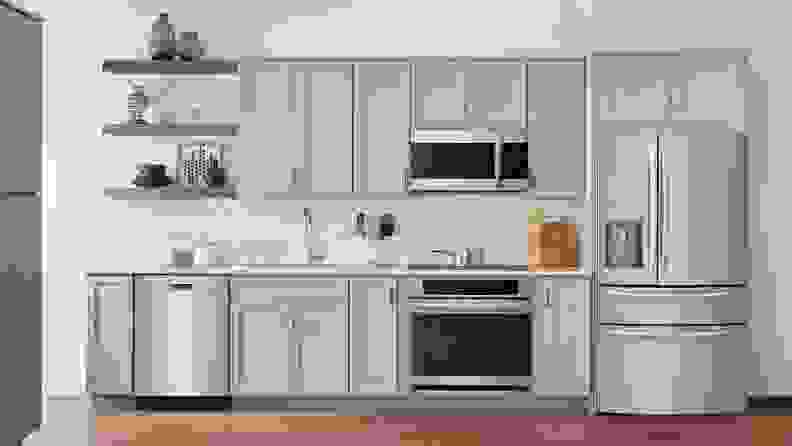 Does your refrigerator sound like a dying dinosaur as it tries to keep contents cool on hot summer days? If so, it might be time to replace this appliance, and luckily for you, we've tested the best refrigerators available today and found the Frigidaire Gallery FG4H2272UF to be a top choice. This fridge has French doors and an adjustable deli drawer that can double as a wine chiller or freezer, and it maintained a consistent temperature and humidity level in our testing.
Looking for a different kitchen appliance? We've also tested the best ranges, best dishwashers, and more.
Get the Frigidaire Gallery FG4H2272UF from Appliances Connection for $2,873.10
14. Get a new showerhead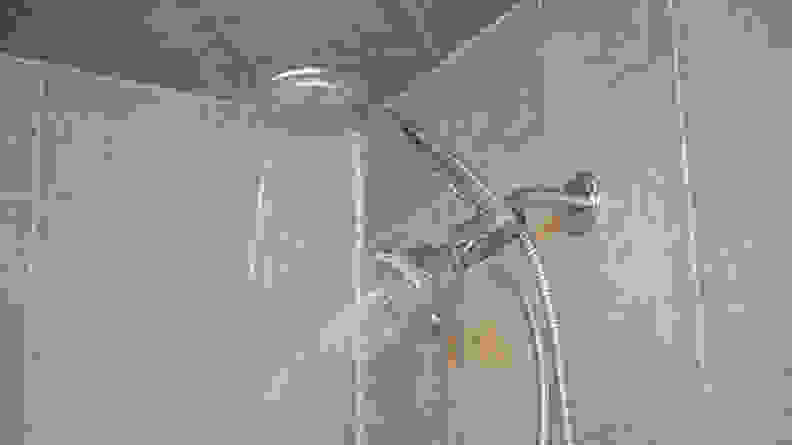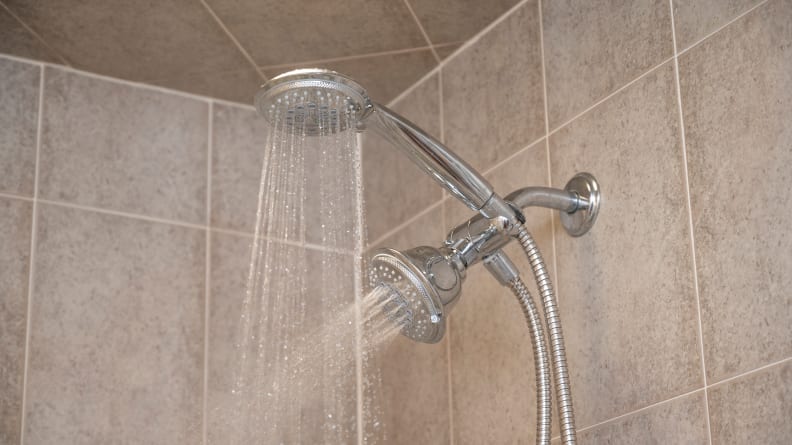 After a long day of yard work or just hanging by the pool, you'll love climbing into the shower and washing off with the best showerhead we've ever tested. The Hydroluxe Showerhead and Rain Shower Combo delivers a luxurious experience at such a reasonable price. It's easy to install and offers 24 different settings, and we were impressed by its water pressure, too. It might seem like a small upgrade, but it will make your bathroom feel that much more high-end.
Get the Hydroluxe 1433 Handheld Showerhead & Rain Shower Combo from Amazon for $25.99
15. Install a fresh new mailbox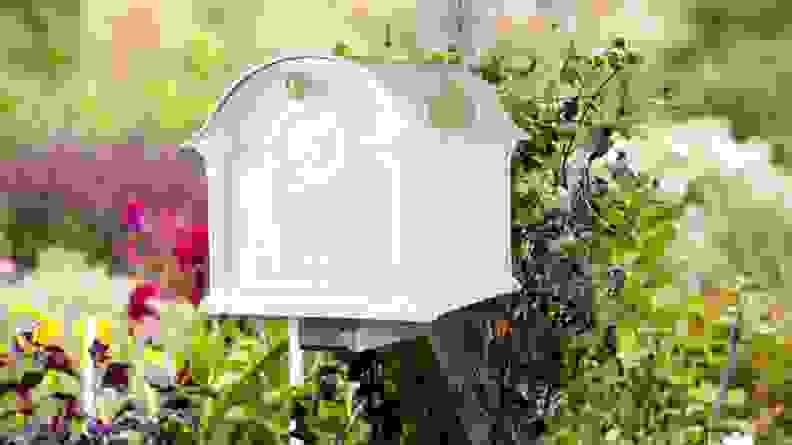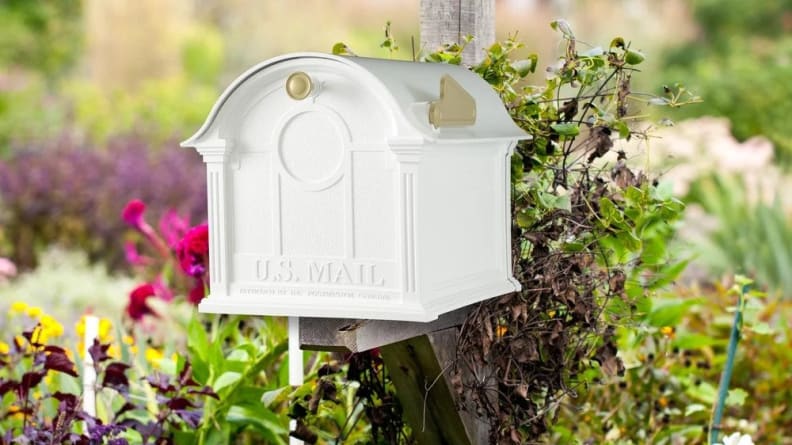 You can boost your home's curb appeal with an attractive new mailbox out by the road. The Whitehall Products Balmoral Mailbox has an adorable cottage-inspired shape, and it comes in black, white, and bronze finishes. It features a water overhang on both sides to prevent your mail from getting wet, and the interior is spacious enough to hold many packages, as well.
Get the Whitehall Products Balmoral Post-Mounted Mailbox from Wayfair for $138.99
The product experts at Reviewed have all your shopping needs covered. Follow Reviewed on Facebook, Twitter, and Instagram for the latest deals, product reviews, and more.
Prices were accurate at the time this article was published but may change over time.