Lifestyle
15 great Mother's Day gifts you can buy on Amazon Canada
Find the perfect gift for every type of mom.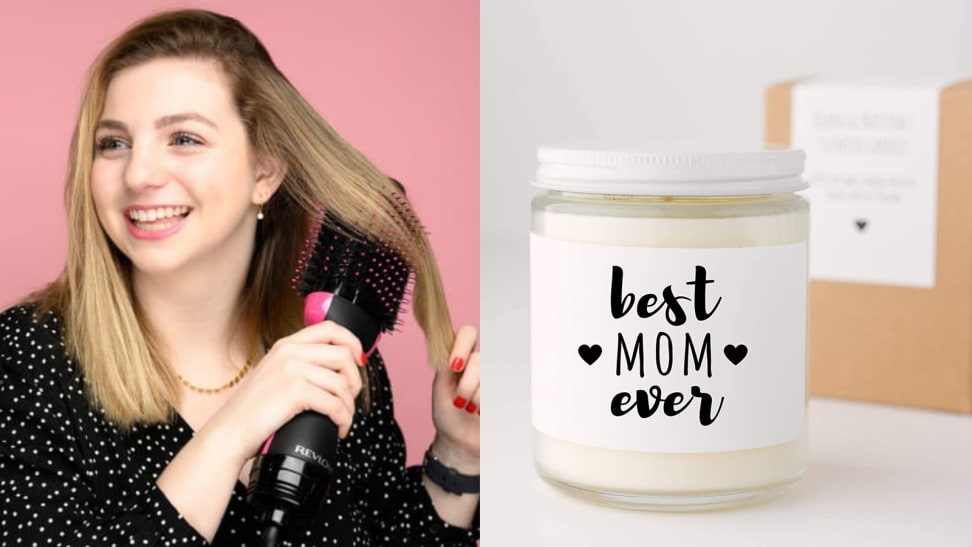 Credit: Reviewed / Betsey Goldwasser & Amazon
Sure, mothers should be celebrated all year-round. But there's nothing wrong with setting aside a specific day to pay extra special attention to the mom in your life. And that day is Mother's Day. Whether you're talking about your mom, grandmother, wife, sister, daughter, friend, or other special mom in your life, we have you covered for those last-minute gifts from Amazon that will put a smile on her face.
Whether mom is into cold brew coffee, likes to lounge at home in warm fuzzies, is into experimenting with make-up, or loves to cook, there's something she'll love on this list. Here are 15 gift ideas we totally recommend and that, if you order ASAP, should arrive just in time for Mother's Day 2021.
1. For the glam mom: The Revlon One-Step Hair Dryer Brush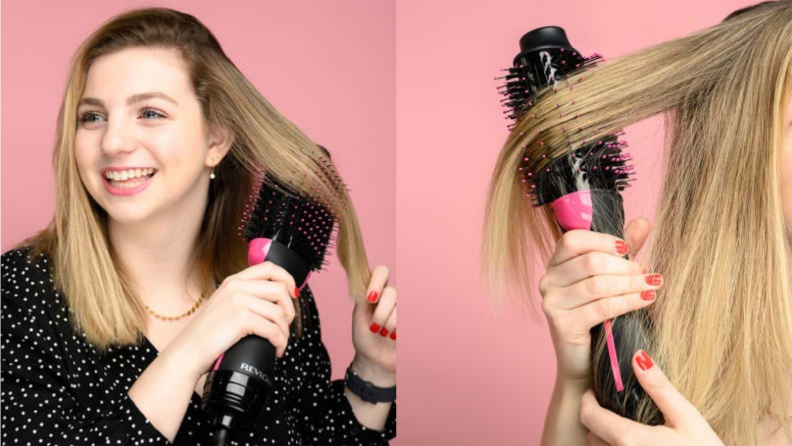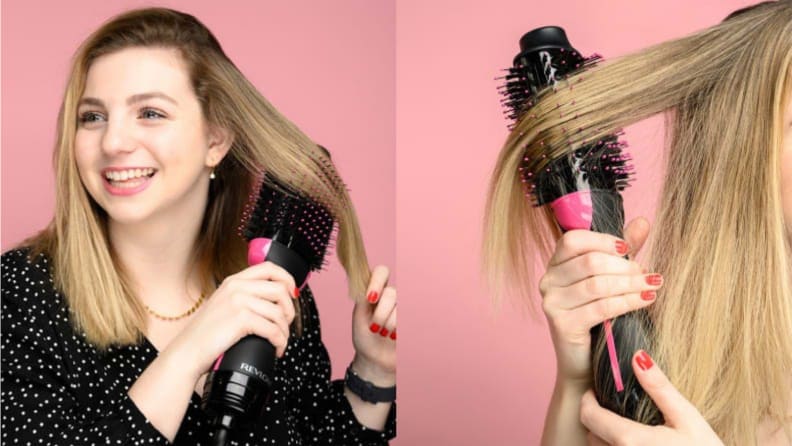 Not only do we love this hair dryer, but the famous Revlon device has over 12,500 rave reviews on Amazon Canada, so we know your Mom will too. Why is it so amazing? The hair dryer/brush combo dries and straightens hair at the same time while enhancing volume and shine for the ultimate fresh-from-the-salon look. She can alternate between three heat settings and will experience more mobility with the lightweight, ergonomic handheld design. She'll love the fact she won't have to struggle to hold both the hair dryer and brush with this fantastic combo tool.

Get the Revlon One-Step Hair Dryer & Volumizer brush from Amazon Canada for $59.99
2. For the mom whose feet need a break: Ugg Scuffette II Slippers
If your mom is on her feet most of the day, give her the gift of slippers. After testing some of the most popular slippers out there recently, we deemed the Ugg Scuffette II slippers the best pair for women. Our tester claims the fluffy wool lining is "basically a giant hug for your feet" and that they're easy to slide on and off. Plus, these luxurious slippers are true to size, so you don't need to worry if they'll fit—as long as you know her shoe size.

Get the UGG Scuffette II Slippers from Amazon Canada for $105
3. For the mom who loves to read: Kindle Paperwhite eReader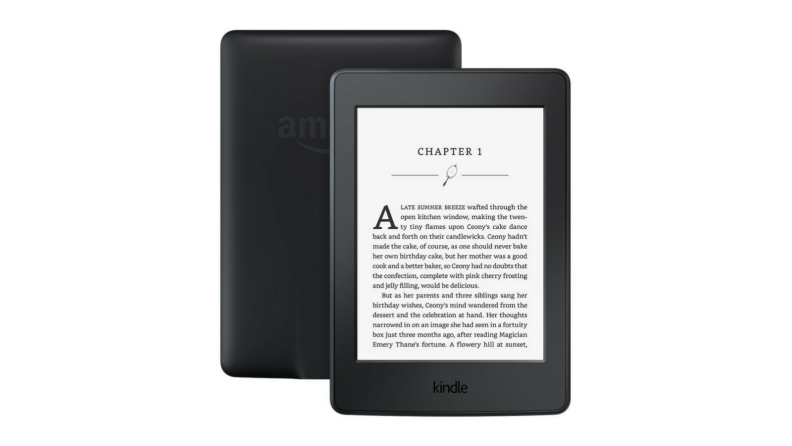 Give Mom the gift of her favourite books, all in one place. The Paperwhite is the best Kindle we've tested and over 8,200 reviewers on Amazon agree. It has tons of storage space, is glare-free, and is waterproof so that Mom can bring it along to the pool or beach this summer. When she'd rather listen to a story as opposed to reading, this Kindle pairs seamlessly with Audible so she can have the best of both worlds. It comes in two different sizes.

Get the Kindle Paperwhite eReader from Amazon Canada starting at $114.99
4. For the mom who loves to be cozy: The Comfy wearable blanket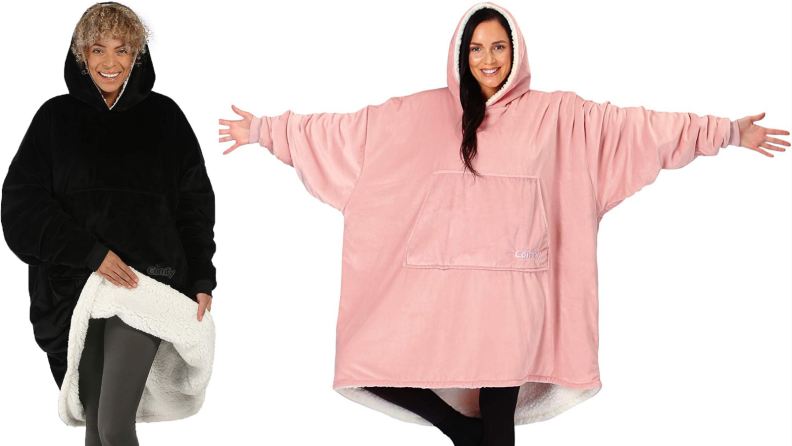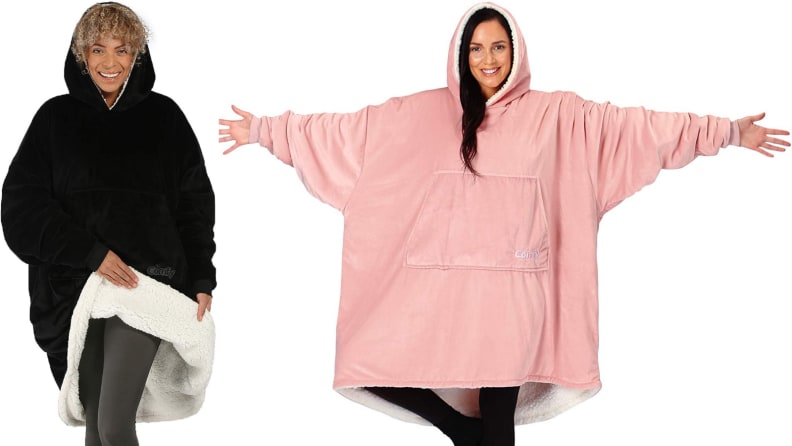 If Mom is often seen ensconced in blankets, The Comfy will be her new favourite thing. Lined with faux-sherpa and featuring a front pocket and oversized fluffy hood, it's perfect for lounging at home or keeping warm during seasonal outdoor activities. Plus, it's one-size-fits-all, making ordering super simple and worry-free. The Comfy has the approval of our style editor, Amanda, and is sure to be a hit if your mom loves to lounge. Pick from various colours like blush, black, and even fun patterns like leopard print for the one that's just right for Mom.

Get The Comfy wearable blanket from Amazon Canada for $50.99
5. For the mom who loves to cook: An Instant Pot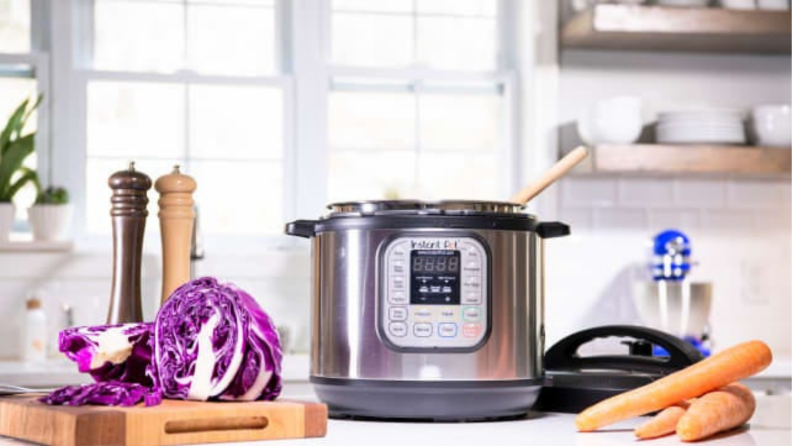 For the past couple of years, Instant Pots have been all the rage for both advanced home chefs and beginners. What is an Instant Pot, you ask? It's a multi-cooker, meaning it does all the things. It's a pressure cooker, slow cooker, rice cooker, yogurt maker, cake maker, egg cooker, the list goes on. If your mom doesn't own an Instant Pot yet (or they have an older model), consider giving them the best multi-cooker we've ever tested, the Instant Pot Ultra 10-in-1.

Get the Instant Pot Ultra 10-in-1 Multicooker from Amazon Canada for $99.99
6. For the mom always on her iPhone: Apple Watch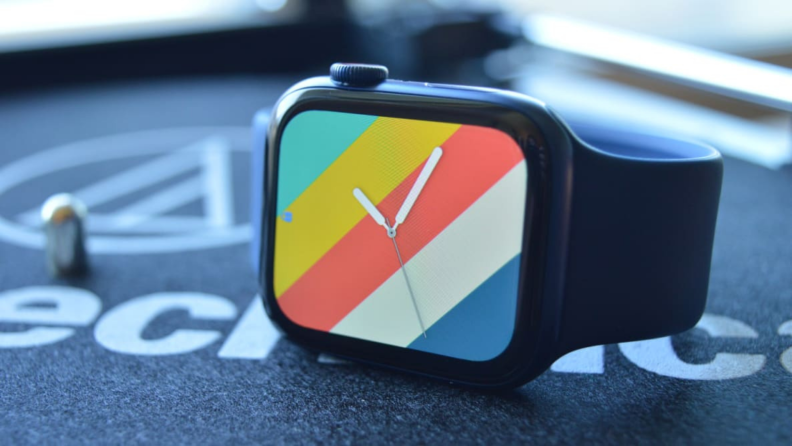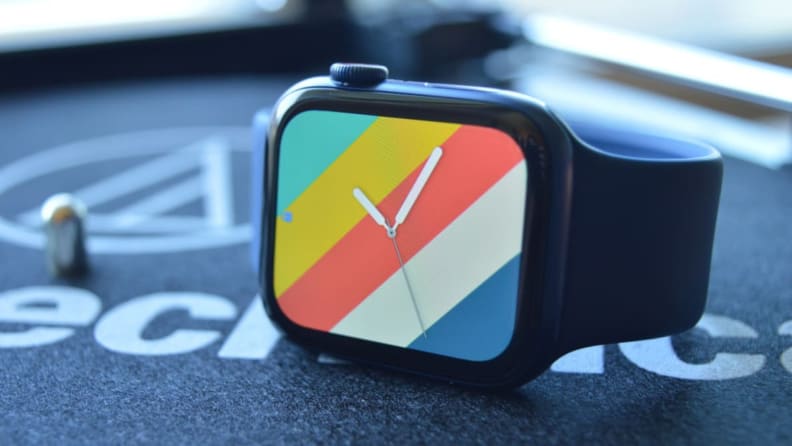 If your mom is attached to her iPhone, she would love an Apple Watch. We tested the Apple Watch Series 6, and it was crowned the best smartwatch we've ever tried. Give the gift of our favourite smartwatch so they can have all of their notifications, music, and texts at their fingertips all the time.

Get the Apple Watch Series 6 from Amazon Canada starting at $469.99
7. For the mom who loves being pampered: A foot spa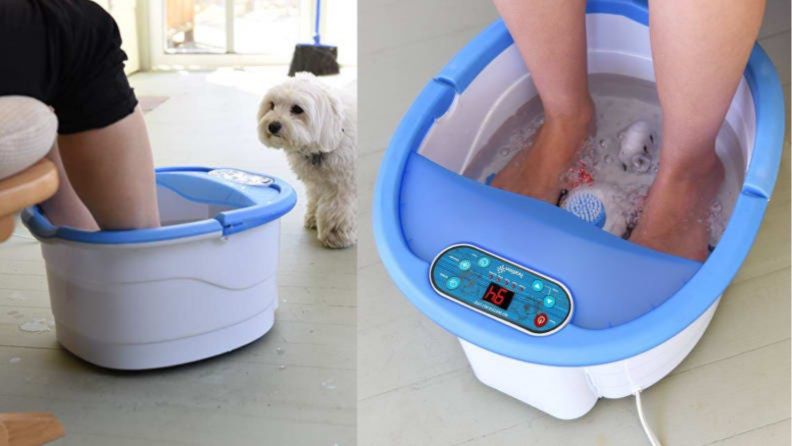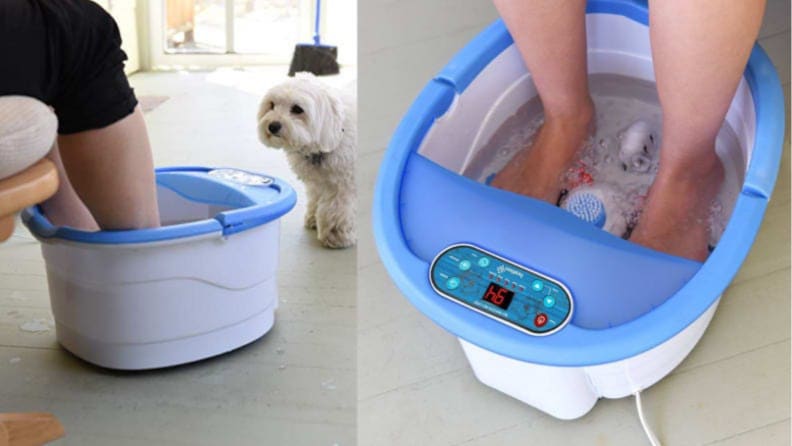 Treat Mom to a spa-like experience at home with a foot spa. The Ivation Foot Spa Massager is our favourite foot spa because it has adjustable heating and includes massage rollers that really make you feel pampered. If she misses regular trips to the spa—or could just use a break—this gift is sure to please.

Get the Ivation Foot Spa Massager from Amazon Canada for $140
8. For the mom who multi-tasks: A bed tray for multi-tasking while lounging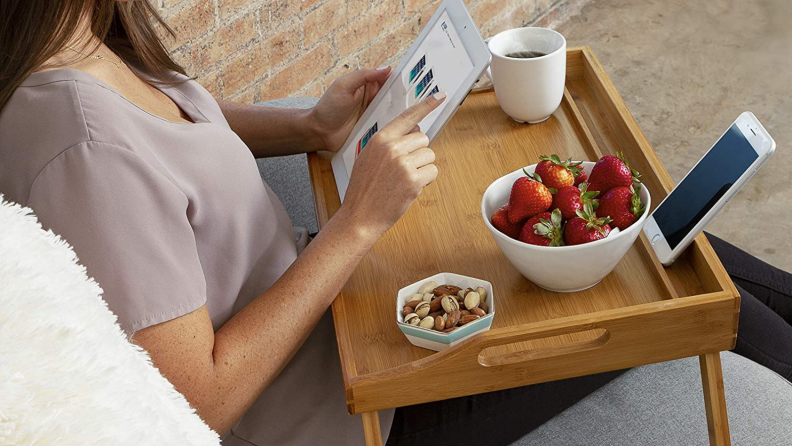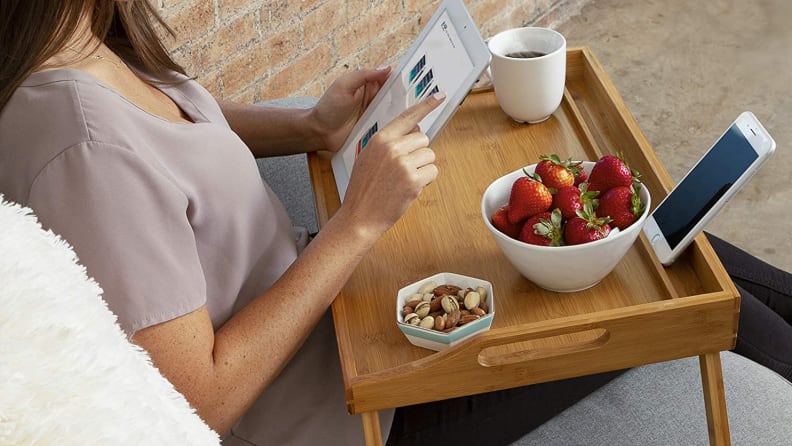 When you can't be there to bring her breakfast in bed each Mother's Day, this top-rated multi-use tray will do the trick. Featuring a well-placed slot to hold phones and even tablets at two different angles, she can work, video chat, and eat food, all while lounging in bed. Made from bamboo, the tray also has folding legs for easy storage when not in use.

Get the Rossie Home Media Bed Tray with Phone Holder from Amazon Canada for $48.64
9. For the techy mom: A multi-device charging station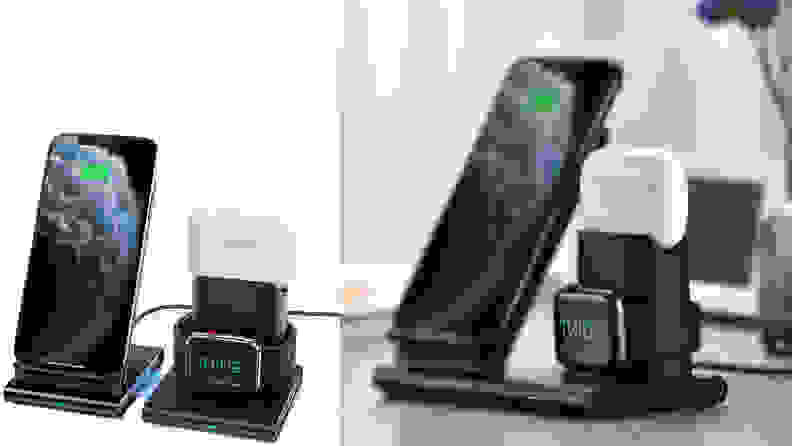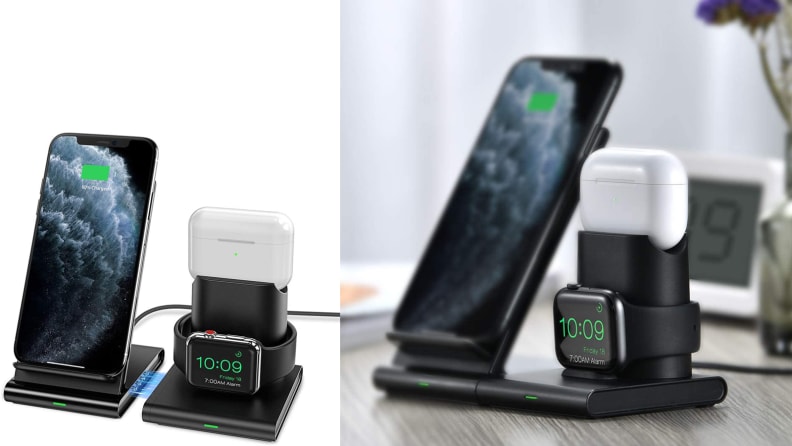 Help keep all Mom's mobile devices going with this charging station that has close to 3,000 reviews rating it 4.4 stars. It can charge a smartphone, Apple Watch, and AirPods all at the same time, neatly organizing them in a nice-looking desktop stand. Reviewers appreciate that it keeps things looking nice and tidy on their desks or nightstands. The phone stand will work with virtually any Qi wireless charging enabled phone, while a Lightning-to-USB cable is pre-installed specifically for charging the AirPods. Just make sure to grab her a power adapter, too, as it doesn't come with one.

Get the Seneo 3-in-1 Wireless Charging Station from Amazon Canada for $49.99
10. For the mom who loves her iced coffees: Takeya Cold Brew Coffee Maker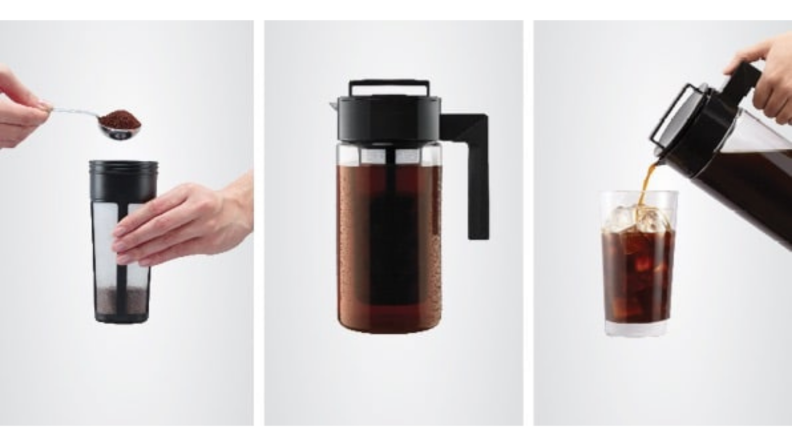 Does your mom sip iced coffee all year-round, even when the temperature dips below zero? If so, give her the gift of her very own cold brew coffee maker. The Takeya is our favourite cold brew coffee maker. We love how easy it is to use and clean and the quality coffee it makes. If your mom is always running to the coffee shop, this gift will save her time and money, and she'll surely thank you for it later.

Get the Takeya Cold Brew Coffee Maker from Amazon Canada for $39.87
11. For the mom who loves fried food and also eating healthy: An air fryer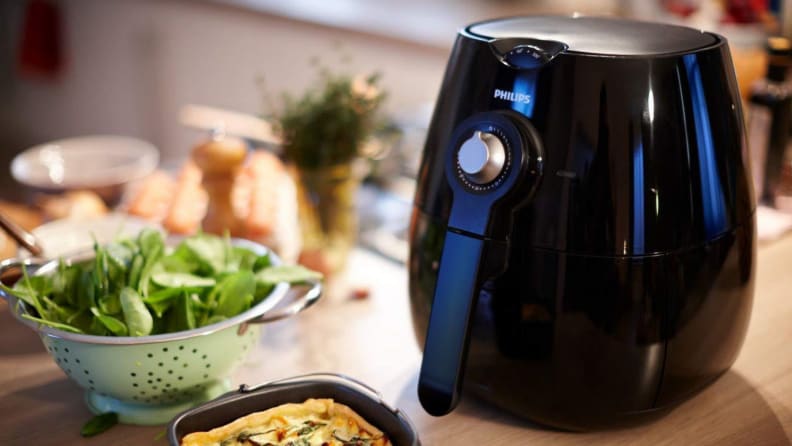 Air fryers have been one of the trendiest kitchen gadgets for a while now, as they offer a way to make home-cooked fried food that's healthier than regular fried food. The Phillips Airfryer XXL is the best air fryer we tested and would make an excellent gift for any mom who likes to cook and eat semi-healthy.

Get the Philips Digital Airfryer XXL from Amazon Canada for $299.98
12. For the mom with a regular beauty routine: Lighted makeup mirror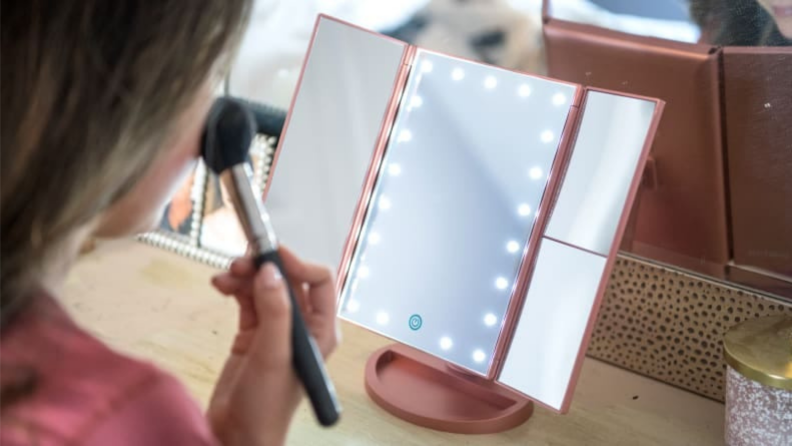 If you're shopping for a mom who's into beauty products, it can be hard to buy them the makeup and skincare items they need and love if you have no idea what they use. Something easy to get the makeup-loving mom in your life, though, is an accessory that enhances the experience of putting makeup on: a lighted makeup mirror! The Deweisn Lighted Makeup Mirror is the best value makeup mirror we tested, as it provides perfect views and lighting for optimal makeup application. For under $25, you can help her look flawless every day with this unique gift idea.

Get the Deweish Tri-Fold Lighted Vanity Makeup Mirror from Amazon Canada for $43.88
13. For the mom who loves experimenting in the kitchen: A pasta maker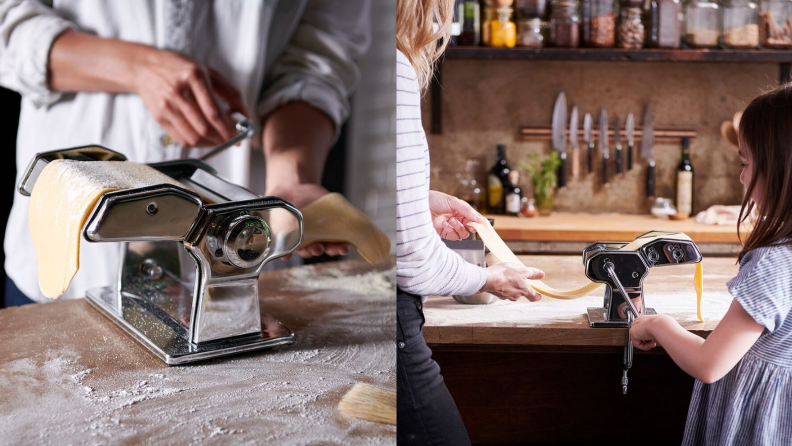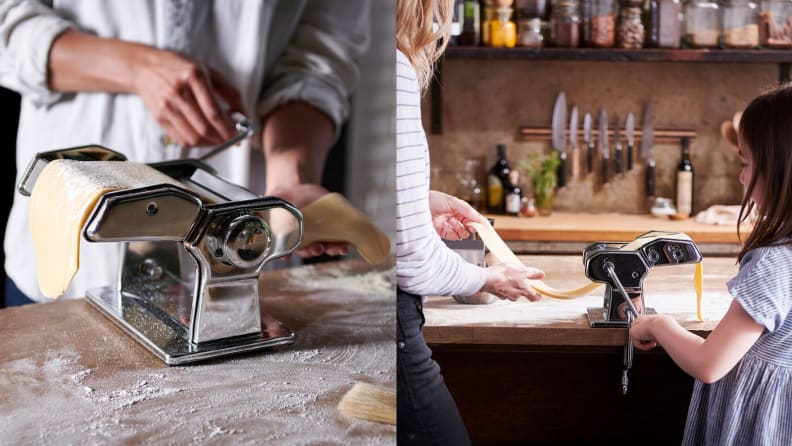 If you're shopping for a mom who enjoys cooking and loves Italian food, a pasta maker will make for a fun gift. It's not just a gadget. It's also an experience! How fun would it be for your mom to learn to make pasta in the comfort of her kitchen?! Our favourite pasta maker is the Marcato Atlas 150's currently in stock on Amazon. It was sold out for a while, so be sure to get it while it's available.

Get the Marcato Atlas Pasta Machine from Amazon Canada for $110.27
14. For the one who could use a break from cleaning: A robot vacuum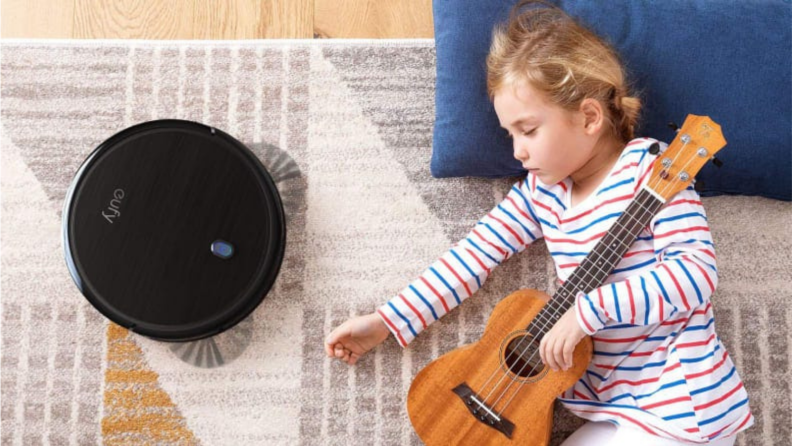 We love robot vacuums at Reviewed and so do our readers. In fact, one of the things our readers continue to buy over and over is robot vacuums. The Eufy RoboVac 11s is the best affordable robot vacuum we've ever tested and would make a great gift for any mom, whether she enjoys cleaning or not. While the Eufy is definitely more of a splurge at over $200 in price, the best robot vacuum we've ever tested is a splurge multiplied by 10. For $799, you can give the gift of our favourite robot vacuum—the iRobot Roomba i7+. No matter what your budget is, a robot vacuum is always a good choice for a gift.

Get the Eufy RoboVac 11s Robot Vacuum from Amazon Canada for $279.99
Get the iRobot Roomba i7+ Robot Vacuum with Automatic Dirt Disposal from Amazon Canada for $799.99
15. For the mom who's simply the best: A candle that tells her so
If all else fails, say it with a candle. These candles have a natural lavender scent that will be instantly calming for mom thanks to the mild versus overpowering smell. Every candle is vegan and toxin-free, made of 100% American-grown soy wax and made with a lead-free cotton wick that has been primed with vegetable-based wax and phthalate-free fragrance oil. With every candle being handcrafted, housed in a gorgeous 8 oz. clear glass jar, and shipping in sustainable packaging, it's the perfect gift for mom. There aren't any reviews just yet, but with the owner being based in Hamilton, Ontario, Canada, you'll be supporting not only an eco-friendly but also a homegrown business.

Get the Bearhug Naturals Best Mom Ever Lavender Scented Calendar from Amazon Canada for $29.99
The product experts at Reviewed have all your shopping needs covered. Visit Reviewed Canada for all the latest reviews, recommendations, buying guides, and coverage of all the best products available in Canada.
Prices were accurate at the time this article was published but may change over time.