Over the past few years, security cameras have come a long way from their direct-to-VHS origins. Today's security cameras are smarter, using motion detection to tell when something unusual is happening and Wi-Fi connections to send you phone alerts. They even back up clips to the cloud, so if a thief steals your camera, you could still have the evidence you need. Smart cameras also boast two-way communication, flexible scheduling, and even integrations with smart home platforms like Amazon Alexa and Google Home.
But not all smart security cameras have the features you need, and some do a better job of implementing them than others. Then there are costs to consider—both the up-front purchase price and the ongoing cost of a subscription service. That's where we come in.
Over the course of several weeks, we tested 13 of the most popular smart indoor security cameras on the market. Through everyday use and controlled tests, we checked for image quality, reliability, customizability, and features, then analyzed how much they'll cost you over the long term. When all our testing and analysis was complete, it was clear that Logitech's Circle 2 (available at Amazon for $179.99) is the best indoor cam to get.
If you're looking for outdoor security cameras or cameras that act as video baby monitors, check out those respective roundups. And if you'd like to see our other top picks for indoor cams, keep reading below.
Here are the best smart indoor security cameras we tested, in order:
Logitech Circle 2
Yi Dome Cam
D-Link Omna HD
Foscam R2
Nest Indoor Cam
Wyze Cam v2
Wyze Cam Pan
Kasa Cam
Amazon Cloud Cam
Netgear Arlo Q
Canary All-in-One Security Cam
Blink Cam
Advertisement - Continue Reading Below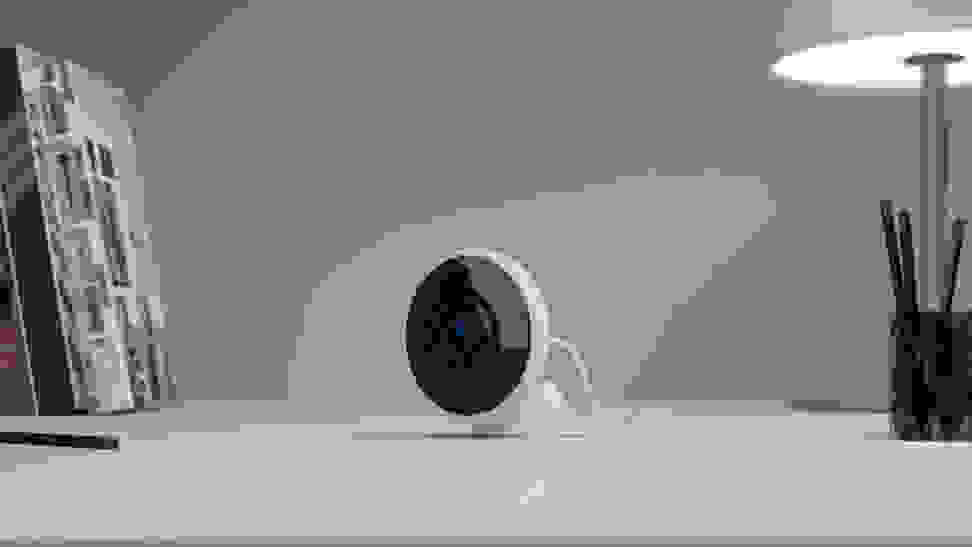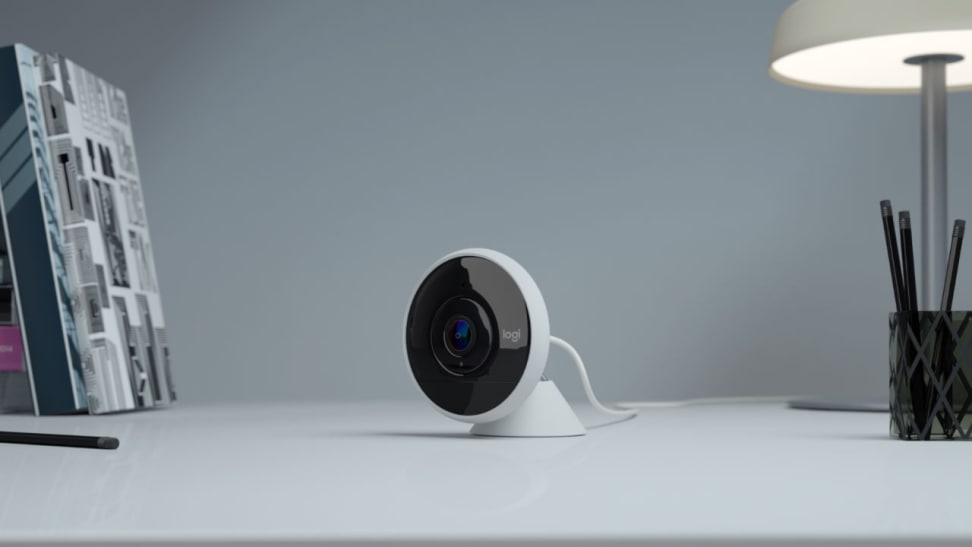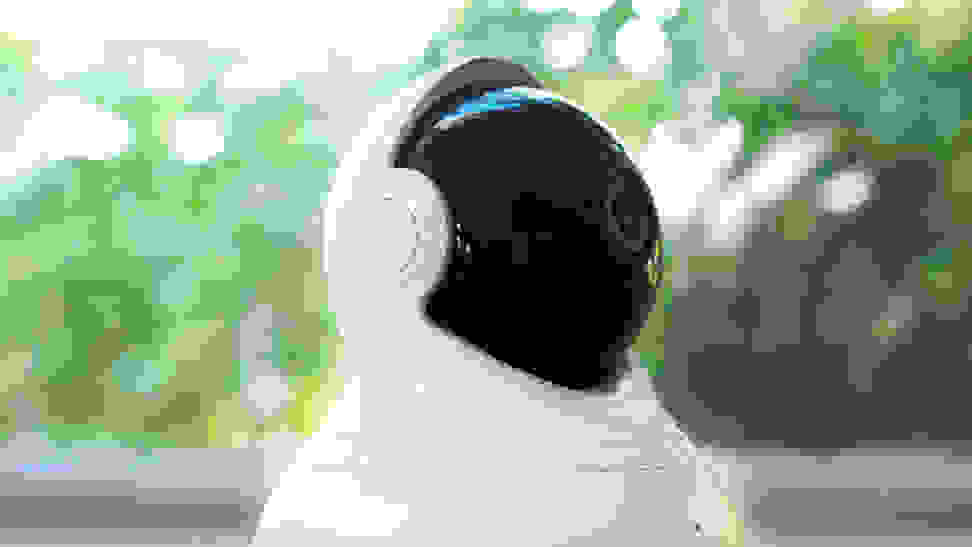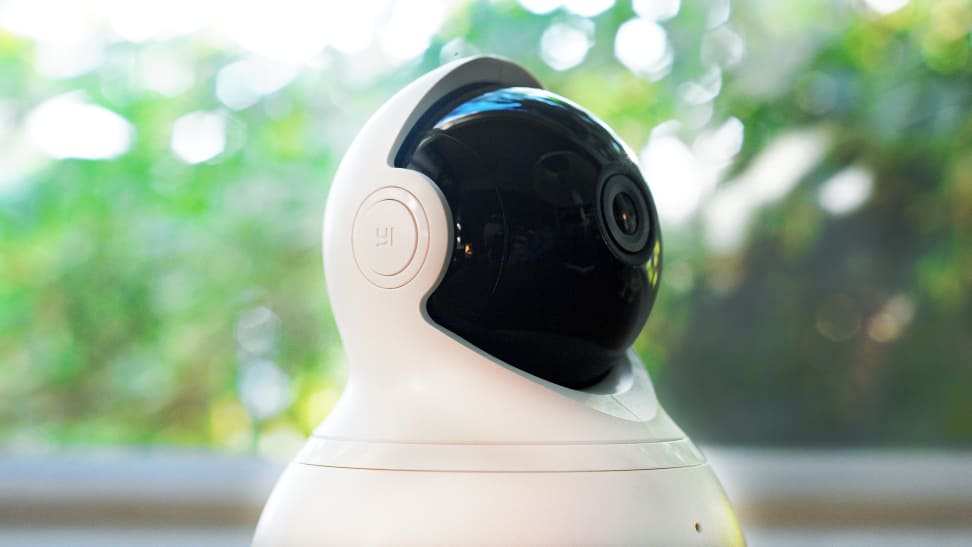 How We Tested
The Tester
Hi, I'm Susie Ochs. For several years, I've tested and reviewed tech products for Reviewed, as well as Macworld, TechHive, PCWorld, Tom's Guide, and MacLife.
The Tests
To find the best indoor cameras, we originally researched the market and purchased and tested eight cameras from the top brands. After a few new options emerged on the market, I retested our winners and pitted them against five new cameras to see if any new contenders could oust the current winners.
I installed each in my house, making notes about the installation procedures, in-app setup process, and reliability. Testing included several days of regular use, evaluating video quality, audio quality, responsiveness, and network reliability, and app usability on a numerical scale.
A big trick with security cameras is getting the notifications dialed in, so you're alerted to the things you want to know about without being bombarded with notifications every time the wind flutters a curtain. So I tested the sensitivity controls for each camera, if they support motion zones, and how quickly they alerted me to people and noise.
I also installed the apps on both an iPhone X and a Galaxy Note 8 to determine if the app experience was identical across platforms, and tested how quickly each app began the live stream.
What You Should Know About Smart Indoor Security Cameras
The first question you should ask yourself is why you need a smart indoor security camera. Do you live in a dicey area? Are you looking to check in on your pets or children? Not only do smart indoor security camera monitor your house, some of them can even send a live video feed to your smartphone.
This may seem obvious, but you should never install an indoor camera outdoors. That's because outdoor camera's are designed to handle different temperatures and heavy rain/strong wind. Indoor camera's just aren't durable enough. They also blend in with the environment rather than stick out.
Depending on your needs, you may want to opt for a camera with a wide field of view. This is good if you want to watch more than one room. A camera with a 180-degree field of view, for example, will capture a larger area than a camera with a 100-degree field of view.
The next thing you should consider is picture quality. While a 720p resolution is considered standard, it's not going to be as clear as a 1080p (full HD). If it's sharp details you're after, we'd recommend opting for the Foscam R2 camera, which is listed below. If a clear picture doesn't matter to you, a camera with a 720p resolution is good enough.
Some cameras will store your footage in the cloud. That means it's stored on a remote server instead of a memory card. Not only does cloud storage safely back up your footage, you can also access your clips anywhere. This may make things more convenient, sure, but you'll probably have to pay a monthly fee for it.
---
Other Indoor Security Cameras We Tested
Other articles you might enjoy
Advertisement - Continue Reading Below