Smart Home
The Best Alexa-Friendly Smart Home Devices
If you want Alexa to be able to control your home, these are the gadgets to get.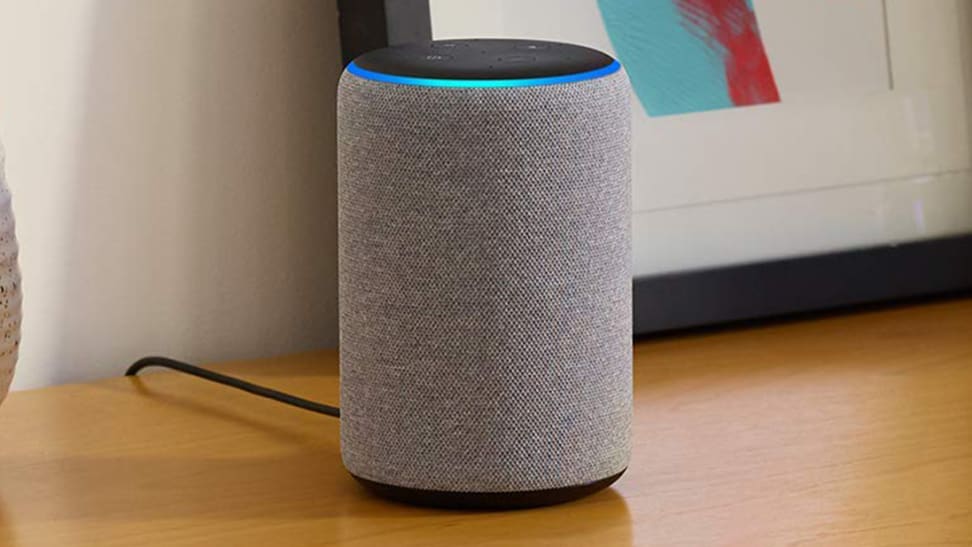 Credit: Amazon
Amazon's Alexa is the most popular smart assistant out there, with more than 100,000 skills and Alexa integrations to help you control compatible smart home devices. To take advantage of all that Alexa has to offer, you're going to need the best Echo speaker, like our favorite, the Echo (third-generation). Or maybe you prefer a smart display like the Echo Show 8, or a smaller Echo like the Echo Dot (third-generation) to play music and direct all your smart things, like lights, fans, locks, thermostats, plugs, switches, or even your pet camera.
With so many options, it can be difficult to know which smart gadgets are the best. That's why we're constantly reviewing the best Alexa devices to see what works well in each category of device, as well as each platform.
Below you'll find the best Alexa-friendly smart home devices for each major smart home category we've covered. Check back as we review more smart home devices to see our new top picks. And if you want more Alexa-friendly smart home devices, read our guide to everything that works with the Amazon Echo and Alexa.
These are the best Alexa-friendly smart home devices we tested:
Currant Smart Outlet
Meross MSS620 Smart Outdoor Plug
Emerson Sensi Touch WiFi Thermostat
Lutron Caséta Wireless Smart Lighting Starter Kit
Leviton Decora Smart Switch (WiFi)
Nest Cam Outdoor
LG Hom-Bot Turbo+
Schlage Encode Smart WiFi Deadbolt
Philips Hue White and Color Ambiance Starter Kit
Furbo
Honeywell Lyric WiFi Water Leak and Freeze Detector
Rachio 3 Smart Sprinkler Controller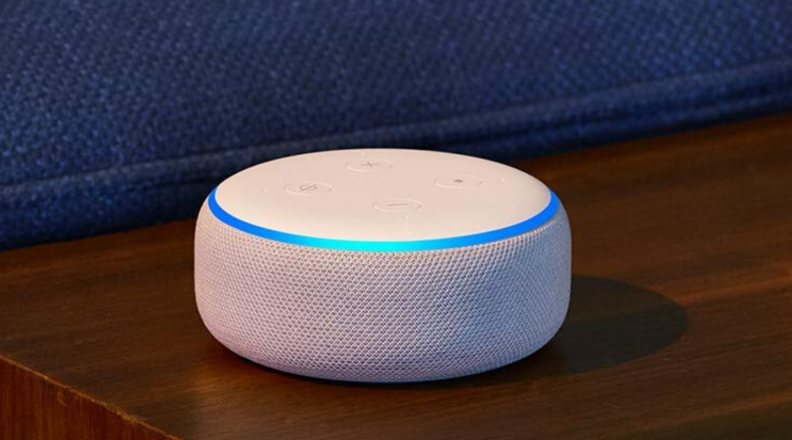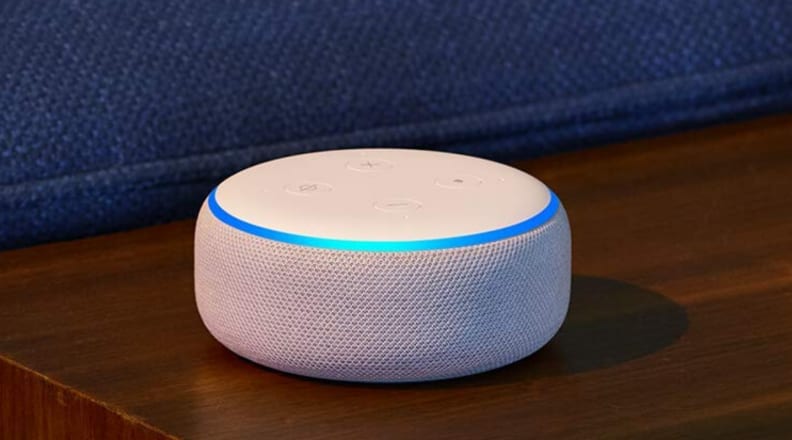 Echo Speakers and Privacy
Privacy might seem like a thing of the past, as everywhere you go, there's some computer watching or listening. But in your own home, you can do a few things to protect yourself, even from naturally invasive Alexa-friendly smart home devices.
You can stop your Echo speaker from listening for (and possibly mishearing) your wake word by turning off your mic via the mute button on the top of the device. Or, turn on audible alerts within Settings in the Alexa app to know when your Echo is listening beyond just the indicator light.
Bloomberg recently reported that Amazon employs workers to manually review voice recordings. You can opt-out of having your voice recordings included in the review process by going to Settings > Alexa Privacy > Manage Your Alexa Data, then toggling off the setting that says Use Voice Recordings to Improve Amazon Services.
In these privacy settings, you can also delete voice recordings, which are accessible to anyone you share the app with. You can even set up auto-deletion every three or 18 months.
The Testers
All of the Alexa-friendly smart home devices in this lineup has been physically tested. We've gathered these from our roundups of the best products, so the expertise of editors, staff writers, and contributors is represented in this article. We can confidently recommend these as the very best Alexa-enabled devices you can buy right now.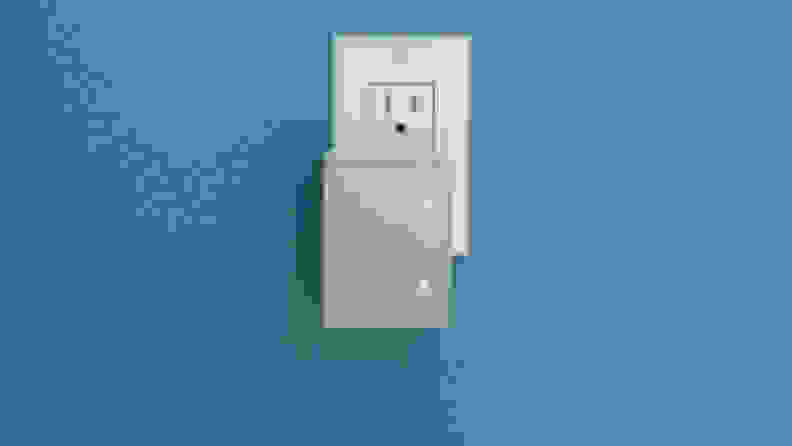 Best Smart Plug for Alexa
Currant WiFi Smart Outlet
This snazzy little plug checks a lot of boxes on our wish list, including two side-facing outlets that can be operated independently. It's attractive, offers energy monitoring, and it also has a really cool orientation feature—you can switch the plate on the back so it can be plugged into your wall facing either right or left, which is incredibly handy.
Also, if plugged into the bottom outlet on your wall, it doesn't cover the top one, leaving it free to use. Each outlet has an indicator light, which only fires up if that particular one is powered on. When not in use, it does not emit light.
There were no quirks to be found in its connectivity, as it responded just as effortlessly to the app as it did to Alexa.
For more, check out our roundup of the best smart plugs
Pros
Controls two plugs independently

Has energy monitoring

Recommends smart schedules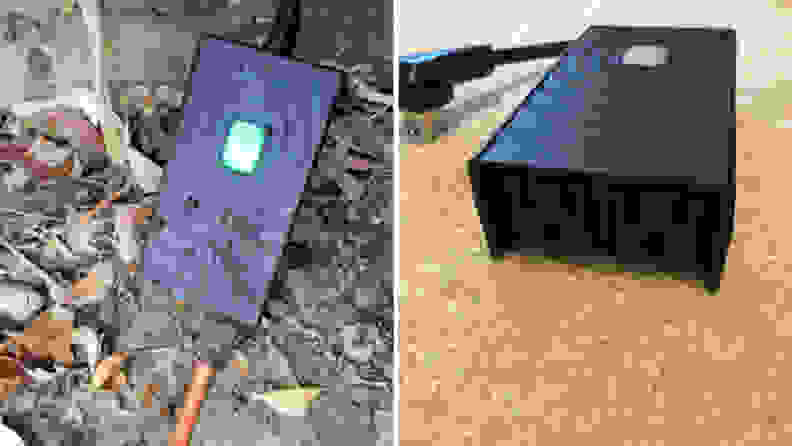 Best Outdoor Plug for Alexa
Meross MSS620 Smart Outdoor Plug
The Meross outdoor smart plug is rugged and easy to use and control. It integrates with Alexa, and it has status lights that are easy to see and understand from a distance. Plus, it has two separate plugs that can be controlled independently of each other. Since our outdoor test outlet had two sockets, we could plug more than one thing at a time.
While this isn't the only dual-outlet outdoor smart plug that we tested, it's the only one that allows us to control each plug independently via the app and voice assistant. This plug is very responsive and easy to use during set up and testing, and we love that we could see at a glance whether both outlets are turned on thanks to prominent indicator lights. The one thing that this plug does not offer, however, is reporting of energy consumption.
The app makes it easy to create scenes. For example, you can set the smart plug to turn off when you are away from home or turn on when you get up in the morning. These scenes are triggered by using their associated phrase with a voice assistant. ("Alexa, good morning," will trigger your morning scene.)
It's also very easy to set up routines for your Meross smart plug. Routines will either power the plug on or off according to a schedule or turn your plug off after a specified amount of time. The app's settings tab contains helpful guides to walk users through setting up the plug with Alexa. From looks to function to the app, this plug is just pleasant to work with.
For these reasons, we think it's the best outdoor smart plug you can buy right now that works with Alexa.
Pros
Works with Amazon Alexa and Google Assistant

Allows for the creation of smart routines

Dual plugs that can be controlled independently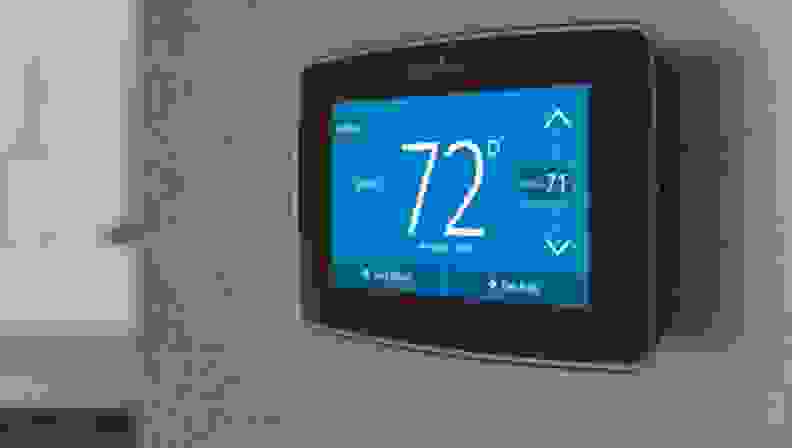 Best Smart Thermostat for Alexa
Emerson Sensi Touch WiFi Thermostat
Want to be able to check or change the temperature in your house while you're away? Think about buying a smart thermostat. Installing a smart thermostat is a daunting process, but our top smart thermostat, the Emerson Sensi Touch Smart Thermostat, made the process less scary.
The Sensi Touch had the most straightforward installation, the best user experience, a touchscreen, and full integration with all of the major voice assistants, including Alexa. If you want the same functionality as the Sensi Touch thermostat, but with a cheaper price tag, check out our value pick, the Emerson Sensi Touch WiFi Thermostat.
Caveat: Almost all smart thermostats require a C-wire; be sure your heating/cooling system is compatible before buying a smart thermostat.
Pros
Works with Apple HomeKit, Alexa, and Google

Clear directions and easy setup

Sleek design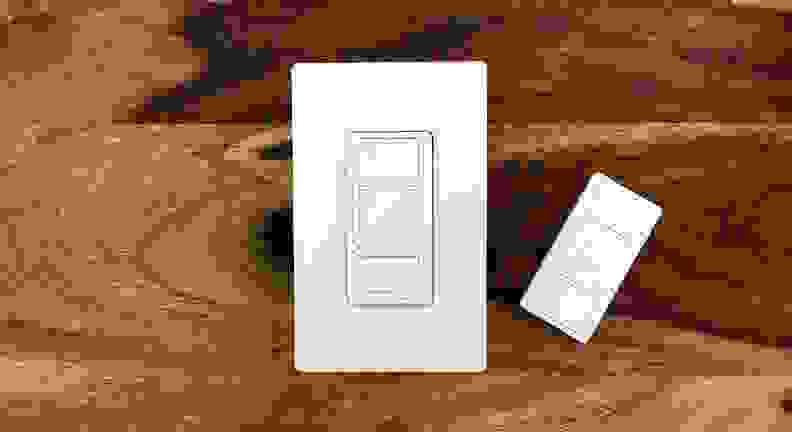 Best Smart Dimmer Switch for Alexa
Lutron Caséta Wireless Smart Lighting Starter Kit
The best smart in-wall dimmer switch on the market happens to also be the best for every major smart home platform, including Alexa. The Lutron Caséta Wireless Smart Lighting Starter Kit offers a near-perfect experience with buttery-smooth dimming and a very polished, responsive app.
The system has a higher initial cost than its competitors, but additional Lutron dimmers cost about $60 and Lutron switches cost about the same at around $60.
And, despite the cost, Lutron offers the only smart dimmers and smart switches that don't require a neutral power line. Neutral power lines aren't common in older homes, and adding a neutral line to your home's electrical system can be very expensive. As a result, we highly recommend purchasing these switches over adding a neutral line—it's just not worth the cost.
Pros
Works with Alexa, Google Home, HomeKit

No neutral line requirement
Cons
No three-way switch support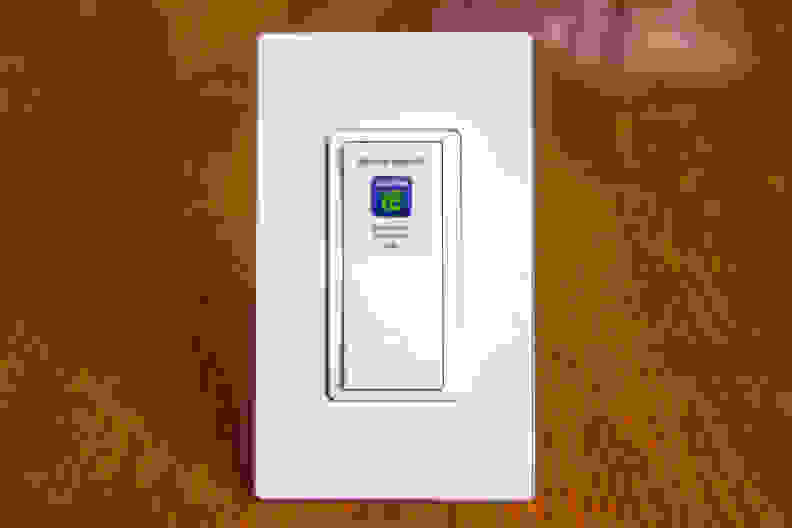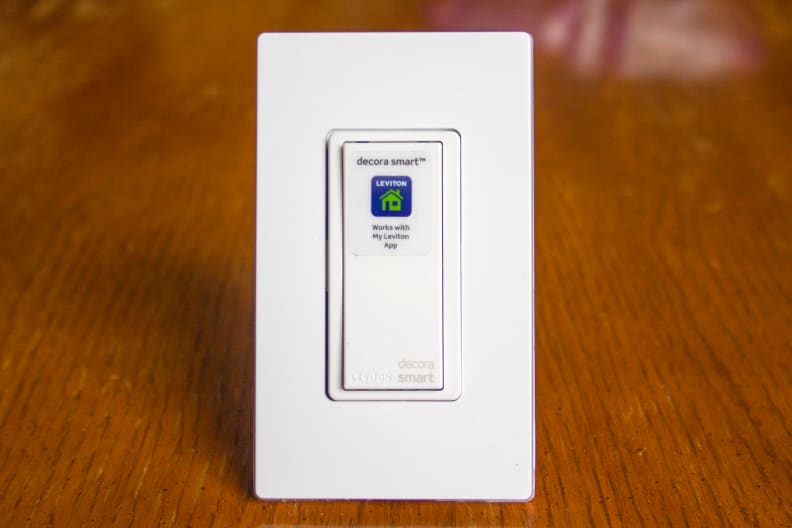 Best Smart In-Wall Switch for Alexa
Leviton Decora Smart Switch (WiFi)
If you want to control hardwired lighting and other appliances with Alexa, we recommend using smart switches. Our tests found the best model to be the Leviton Decora Smart WiFi Switch. As smart switches go, the Leviton is relatively affordable at $45 per switch. And since it uses WiFi, you don't need to buy a hub to use it or control it remotely.
The Leviton app works very well, although it's not as intuitive as some of the others on the market. However, when it comes to app and voice control, the switch is very responsive.
Aside from the app, the switch scored perfect marks for its responsiveness to app and voice commands (as most of the switches did) and its remote control capabilities. And since it works over WiFi, it doesn't require any extra hubs or hardware to get started, making your startup cost minimal. Lastly, it also supports three-way switches, meaning you can have multiple smart switches control the same light, which isn't something that its competitors can do.
Pros
Responsive

Works with Alexa and Google Assistant

Three-way switch compability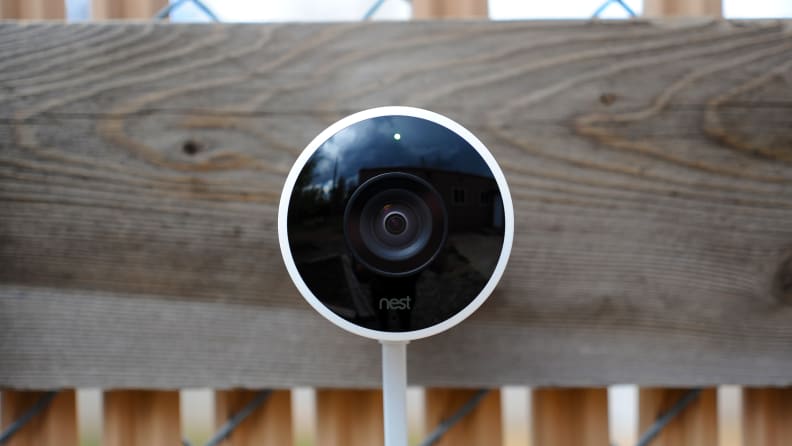 Best Outdoor Camera for Alexa
Nest Cam Outdoor
Our favorite outdoor security camera, the Nest Cam Outdoor, also works with Alexa and the Amazon Echo Show (second-generation). And while the camera itself is good, we really love this camera for the Nest Aware subscription service, which offers 24/7 video backup (backing up the entirety of the footage, not just clips), notifications for people and pets, and customizable activity zones to block out areas with frequent, unimportant motion.
The service is very affordable. Unfortunately, if you plan on saving and downloading clips, it's a mandatory expense—a pity, as that's something many other cameras systems will let you do for free. But given the quality of the camera, we think the Nest Aware service is well worth the money.
Pros
User-friendly app

Customizable activity zones

Create, save, and share video clips
Cons
Above-average subscription plan cost

Plugs into an outlet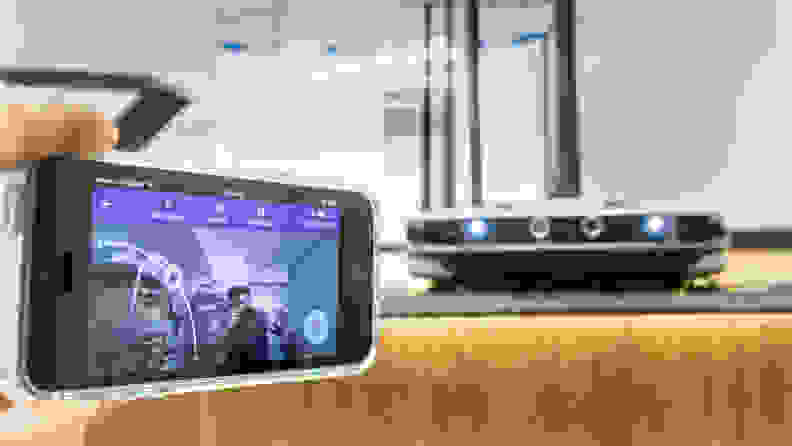 Best Smart Robot Vacuum for Alexa
LG Hom-Bot Turbo+ CR5765GD
Robot vacuums become more popular by the minute. Luckily, the best smart robot vacuum we've tested, the LG Hom-Bot Turbo+, works with Alexa. And, like other smart robot vacuums, you can control it remotely from your smartphone, telling it where and when to clean. It will even show you a map of where it cleaned, and you can send it to specific rooms via remote control.
When we tallied up all its superior smart features, powerful cleaning, and slick design, we knew the LG Hom-Bot Turbo+ would earn its spot as the overall best smart robot vacuum that works with Alexa.
Pros
Can act like a mobile security camera

Good dirt pickup performance

Able to climb on to thick carpet
Cons
Expensive

Unwilling to clean near tight spaces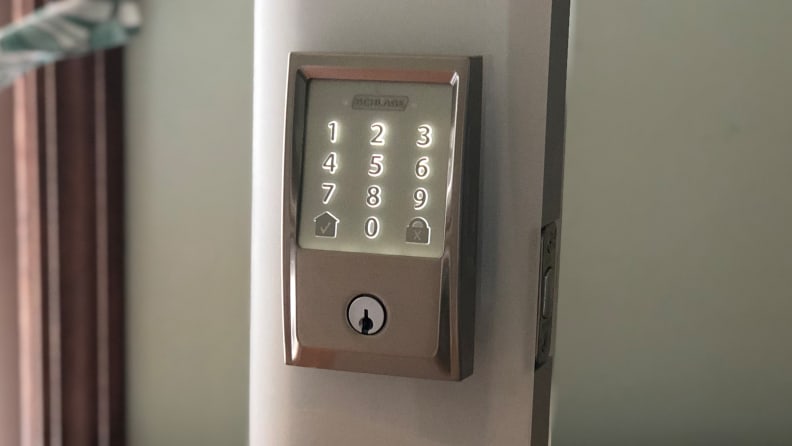 Best Smart Lock for Alexa
Schlage Encode Smart WiFi Deadbolt
Our favorite smart lock, the Schlage Encode, also works with Alexa—and there's a lot to love about it. For starters, thanks to the app's interactive step-by-step guide, installation and troubleshooting are a breeze. The lock and accompanying app are simple and intuitive to use, jam-packed with useful features, and they had the fastest lock and unlock times with remote access.
Not only is the Encode able to store and remember up to 100 permanent, temporary, or recurring passcodes, but it's also compatible with Google Assistant, Ring, Amazon Key, and, of course, Schlage Home.
The Encode's Amazon Key compatibility means that you can allow delivery persons to digitally unlock your smart lock in order to set your Amazon packages inside the door for you if you're not into answering the door in your pajamas. And if you're not crazy about letting random people unlock your front door, note that using the Encode with Amazon Key is optional. It's a great lock even without the Key integration.
Unlike most other smart locks, the Schlage Encode has WiFi built into the lock itself. That means that, even without a hub, Encode can connect to the internet, voice assistants, and your phone when you're away from home.
Pros
Up to 100 passcodes

Recurring, temporary, permanent passcodes

Amazon Key compatible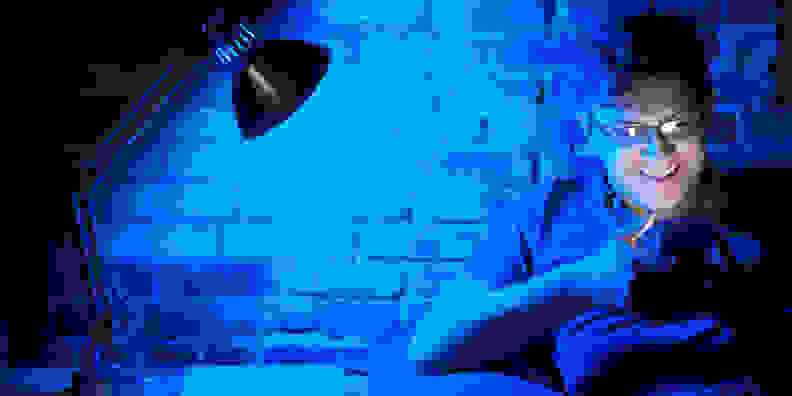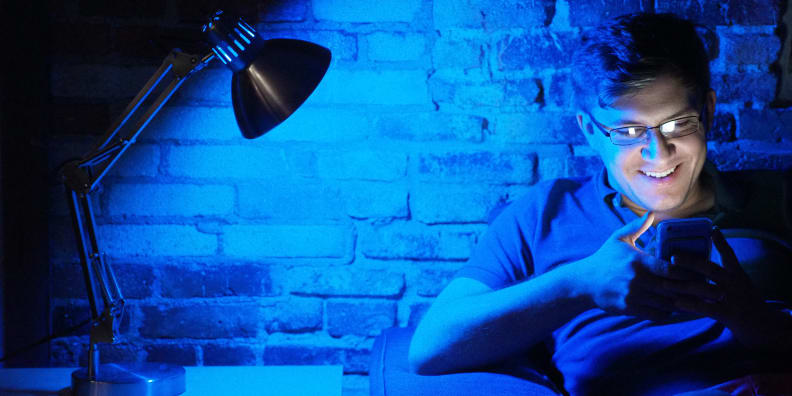 Best Smart Bulbs for Alexa
Philips Hue White and Color Ambiance Starter Kit (Gen 3)
Smart bulbs that are easy to control using Alexa? Look no further than our favorite smart bulbs, Philips Hue. The lights topped all of our tests thanks to an easy setup, a robust suite of features, and an intuitive app.
In addition to Alexa, the lights can also be controlled using Google Assistant and Siri, which adds tremendous benefit to an already impressive portfolio. Once you throw in the additional rainbow of possible light colors, these are without a doubt the best smart bulbs you can buy.
The only downside is that unlike some other smart bulbs, the Hue bulbs do require a hub in order to work. Additional hardware isn't usually a strong selling point, but it's a small price to pay for the sheer performance and reliability the Hue bulbs offer—especially if you opt for the Starter Kit that comes packaged with the hub.
Pros
Easy setup

Intuitive app

Works with Alexa, Google Assistant, HomeKit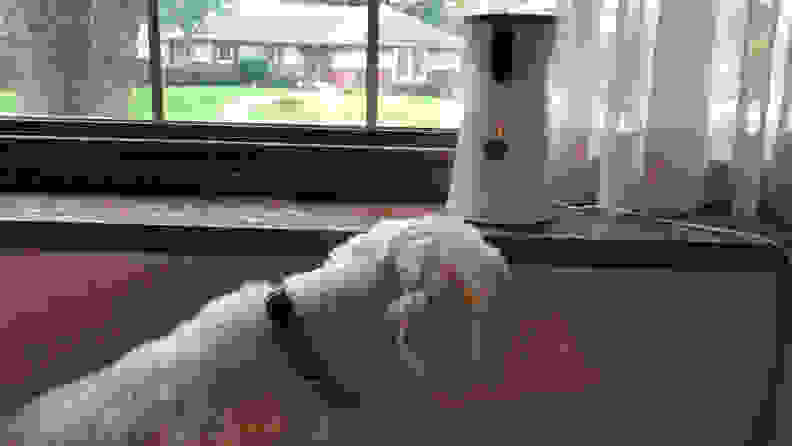 Best Smart Pet Camera for Alexa
Furbo Dog Camera
The Furbo is Amazon's best selling dedicated pet camera, and after spending some time with it, we agree that it's great. It's the best smart pet camera—and it works with Alexa, so you can ask your Amazon Echo to toss the dog a treat by voice or via the app from wherever you may roam. It's reliable and easy to refill, the video quality is great (day and night), it uses colors a dog can see to let Fido know when you check-in, and it looks beautiful on the side table thanks to its bamboo cover.
Going beyond basic motion detection, Furbo uses artificial intelligence to understand exactly what the dog is up to and push a notification to the owner's phone when the pup is playing or barking, when he stops in front of the Furbo for a "selfie," or when a human arrives home. These "Smart Dog Alerts" are part of a premium service that, for now at least, is free.
Pros
Easy to refill treats

Nice design

Works with Alexa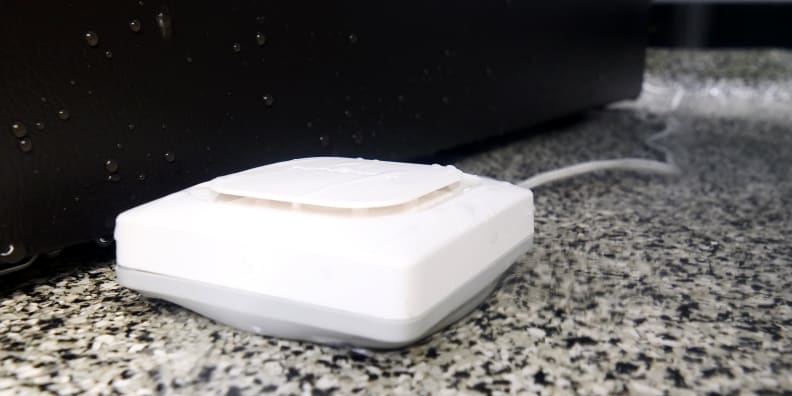 Best Smart Water Leak Detector for Alexa
Honeywell Home Water Leak Detector
We've done another round of smart leak detector testing, and the Honeywell Lyric WiFi Water Leak and Freeze Detector is still the best smart water leak detector you can buy. It can be used in conjunction with Alexa, and it offers easy setup, a solid app, temperature and humidity readings, and an optional cord sensor attachment that expands the detection area up to 150 ft. The detector works over WiFi for easy setup, doesn't need a hub, and should last up to three years on AA batteries.
In our tests, after it detected water, it took only 10 seconds to send an alert to a smartphone and is one of the fastest smart water leak detectors at sending alerts over WiFi and data that we tested.
A leak detector should be reliable, easy to use, and able to do its job despite being completely submerged in water; the Honeywell Lyric easily ticks all of these boxes.
Pros
Detection area includes up to 150 feet

Easy to set up

No hub required
Best Smart Sprinkler Controller for Alexa
Rachio 3 Smart Sprinkler Controller
Want to water your lawn using Alexa? The good news is you can with our favorite smart sprinkler controller, the Rachio 3 Smart Sprinkler Controller. In addition to Alexa compatibility, the gadget currently tops our list because it offers a ton of easy to use options and isn't intimidating to install.
The model we tested offers control over eight zones, though there's an additional model that supports up to twice that. Smart home junkies will appreciate the integration not only with Alexa, but also Nest, Google Assistant, Samsung SmartThings, and Apple HomeKit. There's even a host of IFTTT recipes available to customize your sprinkler even further.
Pros
Easy installation process

Smart home integration

Impressive list of features
Cons
More expensive than other options
More Articles You Might Enjoy
Up next
Get Reviewed email alerts.
Sign up for our newsletter to get real advice from real experts.