Smart Home
How to set up Echo Show for video calls—and more tips
Amazon's Echo devices can make audio and video calls. Here's how.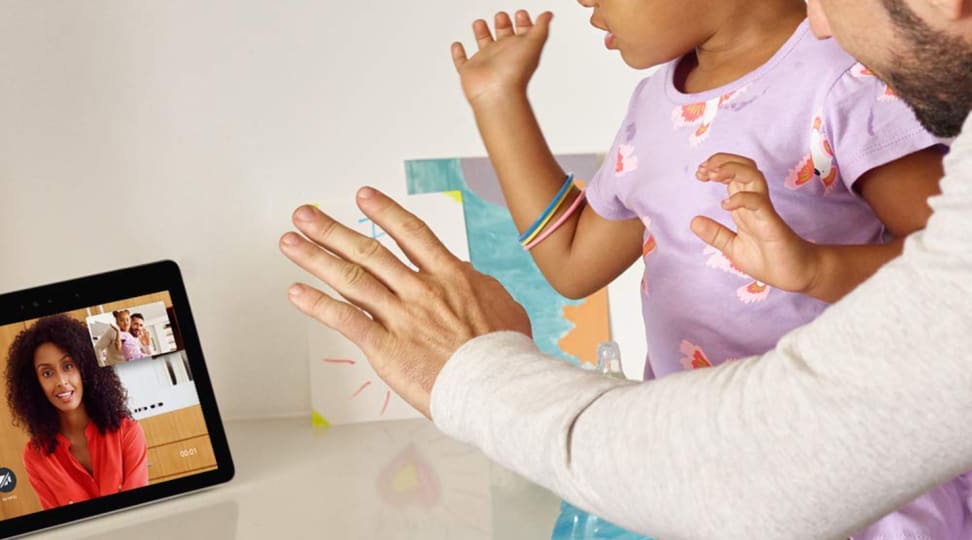 Credit: Reviewed / Amazon
All of Amazon's Echo devices can read you audio books, play music, and control your smartphone, but with its 10-inch touchscreen, the Echo Show and Spot give Alexa a way to not only tell you something but show you as well. These smart displays add a visual element to the digital assistant, which gives you the ability to watch live TV through Hulu, view what's happening outside your home through your video doorbell, and place both video and audio calls.
The Show's communication features, in particular, are pretty robust. Want to get started communicating with the Show? Here's how.
Getting set up
The first step in using the Echo Show to communicate with other Echo devices is to register for Alexa-to-Alexa calling. Open the Alexa app on your mobile phone and then tapping the "Communicate" button at the bottom of the screen. From there, Alexa will ask you to verify things like your name and phone number and give the device access to the contacts on your phone.
If you'd like to make calls using Skype, you'll also need to link your Skype information to your Alexa account. Select Settings, followed by Communication, then Skype.
Amazon's Echo Connect can also make calls over your landline or VoIP connection. For that, connect the $25 device to your phone line, then complete the setup within the Alexa app.
You can access your profile page from the Communicate menu by tapping the human icon at the top right side of the page. That page will come into play a few times when we're talking about communication features on the device.
Make a video call
You can make voice calls with an Alexa device, but the Echo Show has the added bonus of letting you see the person you're calling, as well, provided they also have an Echo Show, an Echo Spot, or a video-enabled smartphone or tablet with the Alexa app installed.
To start a video phone call on your Echo Show, ask Alexa to call the person you're trying to reach. For instance, you might say, "Alexa, call Jeff Bezos."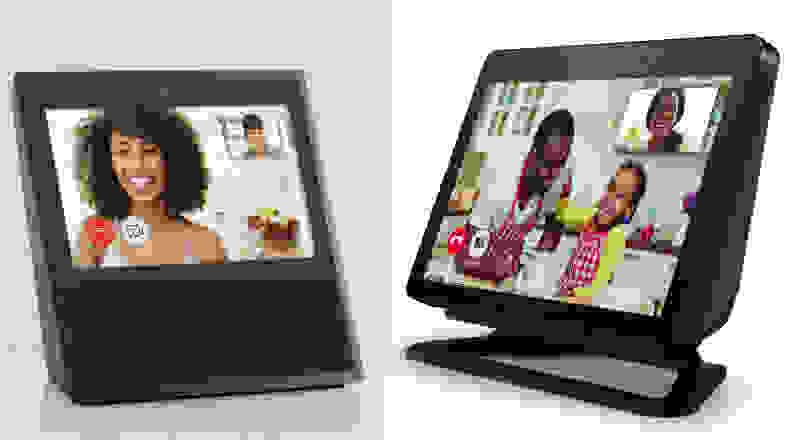 The Echo Show uses the device's forward-facing camera above the display to capture you for the person you're calling, and Dolby speakers tucked into the design to help you to hear the call. If the person on the other end has an Echo Show or Spot, then the call will default to video; however, you and the person you're calling can toggle video off and on whenever you want.
If you're the one receiving the call, you can answer by simply saying, "Alexa, Answer."
'Drop In' on friends and family
When you're talking about calling between Echo devices within your house, you might want to make those video calls a bit more casual. Alexa's Drop In feature allows you to literally just appear on the Echo Show or Spot in your home without anyone having to accept your call. The feature is audio-only for devices without a screen.
You'll need to enable the feature on the Communicate menu within the Alexa app on your mobile device before you can use Drop In.
The Drop In feature allows you to literally just appear on the Echo Show or Spot in your home without anyone having to accept your call.
When you drop in, the person on the other end of the line will be given a 10-second warning before a video stream between you and them will be initiated. Afterward, it looks just like a traditional video call.
Make announcements
Your Echo Show can also be used as a way to communicate with your household, sort of like your own personal intercom system.
Once enabled from your profile page, send a message to all compatible devices (so all your Echo smart speakers and displays, but not your phone) by saying, "Alexa, make an announcement," followed by your message. If one of the devices is in Do Not Disturb mode, then it will not play your message. A device in Do Not Disturb mode can, however, send an announcement to other devices in a household network.
"Alexa, make an announcement."
If you're in a situation where you can't speak but you need to make an announcement, you can type your announcement into the Alexa app and she will read it aloud to all your Alexa devices. Super handy when you want to announce something like, "The baby fell asleep on me. Bring me the remote!"
Text your pals
If you'd rather send a message in words rather than video, the Echo supports receiving voice and in-app messages on both Android and iOS, and Android users can send SMS messages using any Echo device.
To use the SMS feature, enable it in the app on your profile page.
The feature allows you to send text messages to people in your contact list by just asking Alexa to send a text message. For people not in your contact list, you can do the same by saying, "Alexa, send a text message to 123-456-7890."
Other articles you might enjoy: