Vacuums
The Best Vacuums Under $400 of 2019
You don't need to spend more than $400 to get a great vacuum cleaner.
Credit: Reviewed.com / Jonathan Chan
If you've always bought budget vacuum cleaners, you may not be aware that there's an entire market of machines out there that might have price tags with three zeroes on the end of them. These cleaners offer features and attachments not typically found on less expensive vacuums, but not all of them are worth the extra cash.
While it's possible to spend a lot of money on a vacuum cleaner, we think that $400 is the sweet spot price-wise, where you can get vacuum cleaners with great cleaning performance and useful extra features and attachments without breaking the bank. With this price limit in mind, we put together a list of robot vacuums and vacuum cleaners and tested them to see which ones let you get the most bang for your buck. Some of our favorites include the Eufy 11s robot vacuum (available at Amazon for $229.99), the Dyson V7 Car + Boat cordless vacuum (available at Amazon for $239.00), and the Bissell CleanView vacuum cleaner (available at Amazon for $99.99).
Here's our list of the best robot vacuums with prices of (or close to) $400:
Eufy 11s
iLife A4s
Eufy 30s
EcoVacs Deebot N79S
iRobot Roomba 690
If you'd prefer non-robot vacuums that are more portable, here's our list of the best handheld/cordless/stick vacuums with prices lower than $400:
Dyson V7 Car + Boat
Tineco A10 Hero
Hoover Air Cordless Lift
Black & Decker BDH2000PL
Dyson V6
Black & Decker HNV215BW52
Shark Navigator Freestyle SV1106
Prolux Ion
For those of you who need a regular-sized vacuum cleaner, don't worry, we have recommendations for those as well:
Bissell CleanView
Kenmore Elite 81714
Kenmore 81614
Hoover WindTunnel UH70120
Shark NV352 Navigator Lift-Away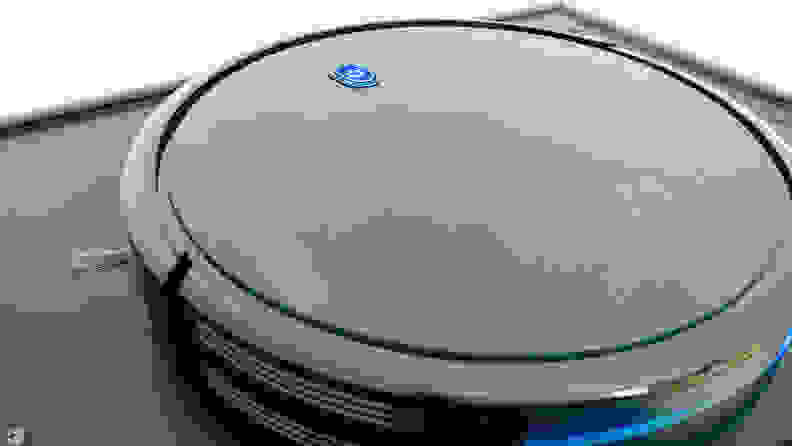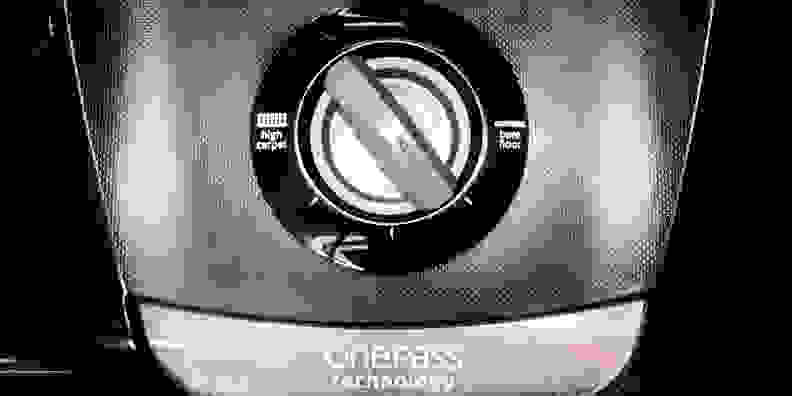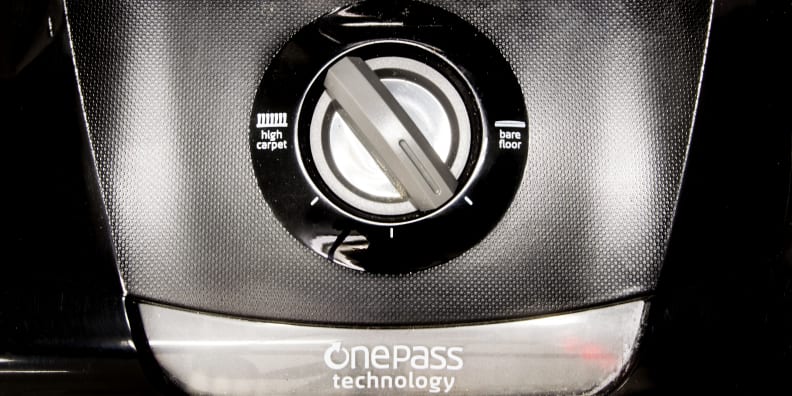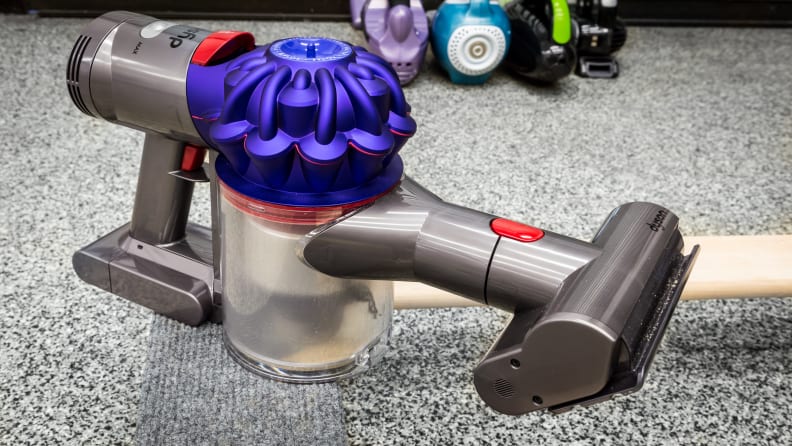 Other Affordable Robot Vacuums We Tested
Other Portable Vacuums We Tested
Other Traditional Vacuums We Tested
How We Tested
The Tester
Hey, I'm Jon Chan, the Senior Lab Technician at Reviewed. If you clean with it—whether it's laundry detergents or dishwashers—I oversee its testing. While the vacuum cleaner market used to just be made up of canister vacuums and upright vacuums, we've seen a recent explosion in vacuum cleaning innovation in the form of stick vacuums, handheld vacuums, and, of course, robot vacuums. I've tested all of these types of vacuums, and can tell you which vacuum cleaner/robot vacuum is the best for your home.
How We Tested Robot Vacuums
Most of the tests involved our robot obstacle course. The area contains analogs for furniture legs, shelves, and thresholds. Each robot vacuum has three chances to prove itself. The first two runs, we placed cork pellets under the shelves and between the furniture legs. When we let the robot vacuum loose, we look for how long a cleaning cycle takes, what obstacles it was able to clean thoroughly, and overall debris pickup. For the final test run, we replaced the cork with pet hair.
We also spend time looking at how each robot vacuum could benefit a pet owner. For example, the LG Hom-Bot Turbo+ can be remote controlled from anywhere and has cameras that stream. When you combine these two features, you get a mobile pet cam.
How We Tested Handheld Vacuums
Testing these little suckers and picking a winner was a three-step process. The first step consisted of weights and measurements. Out of the box, we put on the heaviest attachment and placed the vacuum on a scale. We then measured the "reach" of each vacuum: how far it extends from your hand for cleaning.
Next came the performance tests. We measured battery life and pickup of dirt, crumbs, and pet hair. To make everything fair, every vacuum was allowed to charge for 24 hours before and after the battery test. If a powered brush head was available, it was attached. All tests were performed on the highest power settings.
Finally, we took our top picks and brought them out of the lab and into a dirty car. We put uncooked rice on the floor to simulate debris like tracked-in road salt and discarded snacks. We stuffed pet hair between the seats, and scattered dirt all over the trunk.
We also judged our top picks based on how easy it was to change attachments, and how balanced each vacuum felt in hand during cleaning.
How We Tested Cordless Vacuums
When we test cordless vacuums, we're looking for long battery life, ease of use, and powerful suction. To test battery life, we charge each model for 24 hours. Once charged, each vacuum is run at its highest settings and timed until it stops working. If the vacuum doesn't meet its manufacturer's advertised claim about its total runtime, we take note and adjust our expectations to see if, under laboratory conditions, the vacuum can still adequately do its job.
Cleaning shouldn't be complicated, so we take note of how intuitive the design of the vacuum is: Can we figure out how to use it without opening its manual? We also consider the little things: how easy it is to use; and how quickly we can change a vacuum's attachments, plug in the charger, store it, or empty its dirt bin.
To test cleaning power, we placed 20 grams of sand on a testing platform covered in medium-pile carpet. Before use, this sand is sifted through a specialized mesh to ensure a consistent size of grains between 420 and 595 microns. After evenly spreading the sand across our test platform, we run each vacuum over the carpeted platform once, on max settings. We also check to see if each vacuum could pick up large debris like uncooked rice and macaroni. This test is conducted twice: once with the vacuum's motorized head and once with its crevice tool.
How We Tested Vacuum Cleaners
The most important metric in our vacuum cleaner testing is, unsurprisingly, cleaning performance. We sprinkle a special sand mixture on top of two different floor surfaces (high pile carpet and low pile carpet). After rolling the rug surface with a lawn roller, which pushes the sand down further into the carpet fibers, we give each vacuum cleaner three passes to pick up as much sand as possible; the vacuums that can pick up all or almost all of sand are those that we recommend the most strongly.
Other additional metrics include cleaning up debris (like raw macaroni and rice grains) off of a linoleum floor surface, using baby powder to visualize how well a vacuum can clean the edges of a floor (where it meets the wall), and determining how well the vacuum head will fit under furniture of varying heights. We also measure the vacuum cleaner noise, weight, and cord length.
After gathering all of this information, we can tell you which vacuum cleaner is the best for you, whether you need raw cleaning power or a vacuum cleaner that's easy to maneuver in tight spaces.
---
What You Need to Know About Cordless and Handheld Vacuums
Can Cordless Vacuums Replace Traditional Ones?
For the most part, cordless vacuums should be viewed as supplementary cleaning tools to be used in between uses of heavier cleaning equipment or in situations where a full-sized vacuum is too cumbersome. That said, if you're willing to pay a higher price for the privilege, a cordless vacuum can stand toe-to-toe with a full-sized vacuum. Our top pick has a suction force similar to that of a regular vacuum. But, this amount of suction comes at a price: You'll only be able to use the Dyson V11 Torque Drive for this level of cleaning for about 9 minutes before it runs out of power and needs to be recharged.
What's the Difference Between Cordless Vacuums and Handheld Vacuums?
In many cases, the only difference between a cordless vacuum and hand vacuum is the cordless vacuum's long extension, which allows the brush head to reach the floor. Although rare, some two-in-one–models come with a handheld vacuum that can be removed and used to clean, without the floor extension—a real bonus when you're cleaning furniture or a flight of stairs.
---
What You Need to Know About Vacuum Cleaners
Bagged vs. Bagless
Bagged vacuums often offer better filtration and dust management. When you empty a dirt cup from a bagless vacuum, a percentage of the dirt gets back into the air. However, bagged vacuums get emptied less and can develop a bad odor.
Types of Floors
Carpet can be divided into low-pile, high-pile, and ultra-plush categories. Most vacuums can deal with high and low-pile carpets, but only a select few are designed to deal with ultra-plush. This special type of carpet feels super-soft because it's so dense, causing some vacuums to get stuck on it.
For bare floors, cordless vacuums with soft rollers are your best bet. Pine and other softwoods can get scratched and dinged by heavy vacuum use. When in doubt, use a broom and dustpan.
What Does Paying More Get Me?
After testing vacuums for the past five years, we have an understanding of what you get for your money. In the sub-$100 category, every extra dollar you spend usually goes towards more power. Of the models we tested at this price range, all of them carry the same bare-minimum array of attachments. When you spend a bit more, around $100 to $300, you start to see stratification in usability and features. We're talking about more attachments, better joints so the vacuum moves with you, and better warranties. Anything above the $300 range is showing for a premium market. When we test these vacuums, we're looking for brush heads that won't scratch delicate flooring, designs that won't tip over, and motors with enough power to tackle the thickest of carpets.
Your cleaning style should also match your lifestyle. For example, if you live in a small apartment and spend lots of time in your car, you should shift your budget toward a cordless. Do you have a multi-level home with mostly hardwood floors? A canister is going to serve you the best.
---
More Articles You Might Enjoy
Up next
Get Reviewed email alerts.
Sign up for our newsletter to get real advice from real experts.