If you've been shopping for wireless headphones, you've probably noticed there are a lot of options out there, with price points ranging from absurdly expensive to suspiciously cheap. (And yes, you should be suspicious.)
Fortunately, there are some great wireless headphones out there as well. We have a whole roundups for small wireless earbuds, even smaller truly wireless earbuds, and even wireless headphones for the gym. But here we're talking about over-ear and on-ear options, which you might want for the comfort, quality, or noise cancelling that earbuds don't not offer.
Our top pick is the Bose QuietComfort 35 (available at Amazon), but we also have great options that cost less than half as much. Here are the best wireless headphones, in order:
Bose QuietComfort 35
JLab Audio Flex ANC
Plantronics Backbeat Pro 2
Master & Dynamic MW50
Beats Studio3 Wireless
Focal Listen Wireless
Mixcder E7
Blue Satellite
Jabra Move
Audeara A-01
Panasonic RP-HTX80B
Updated January 02, 2019
Advertisement - Continue Reading Below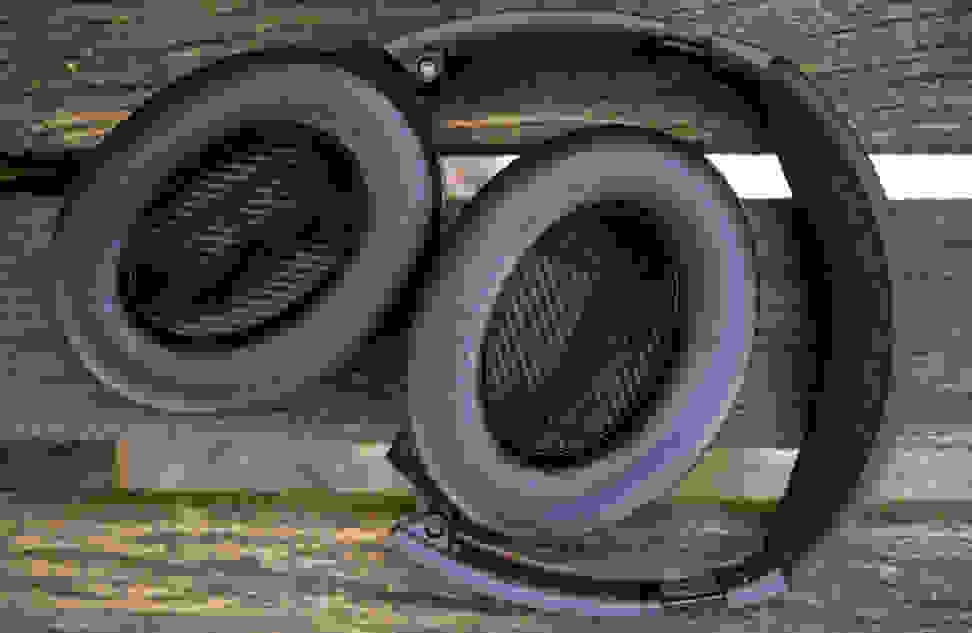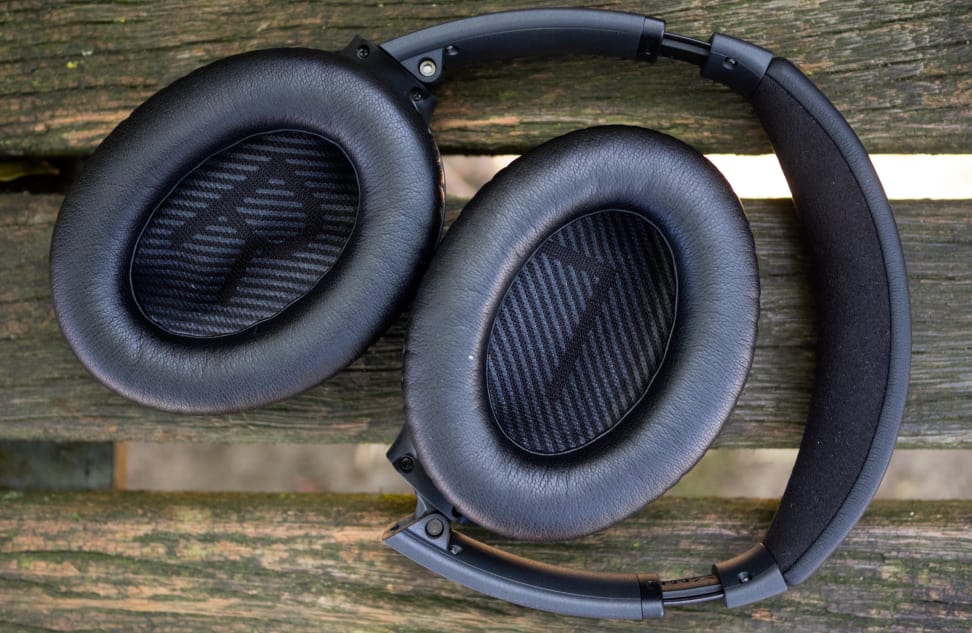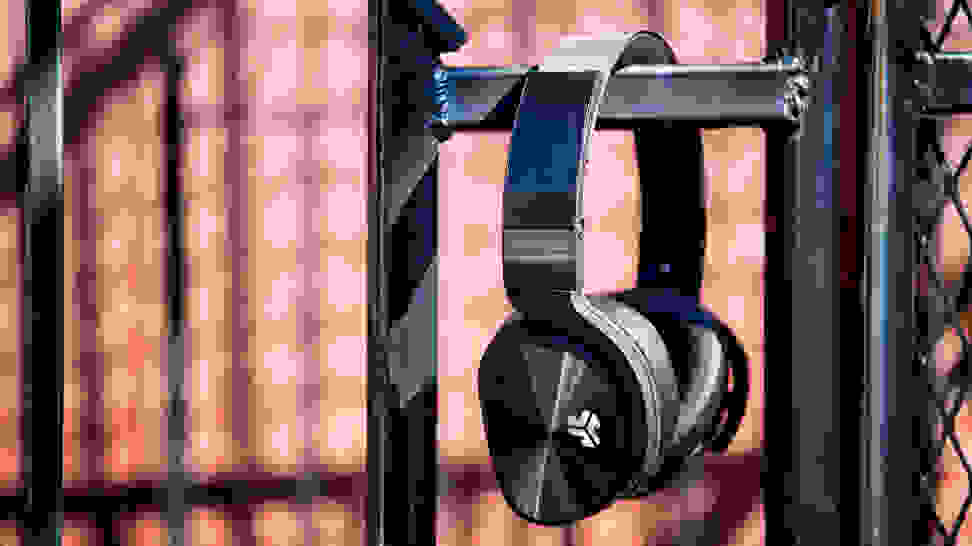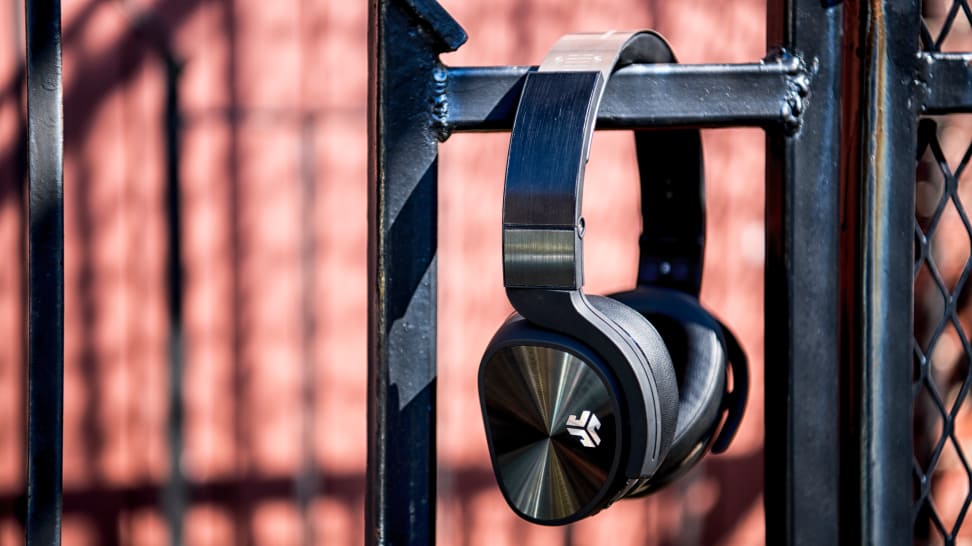 How We Test
The Tester
Hi! I'm Julia, the Senior Scientist here at Reviewed. I've been testing headphones for about three years. In that time, I've tried all types of headphones at a variety of price points. I also wear my own headphones nearly every day, so I've very familiar with the things that people love and hate about their headphones.
The Tests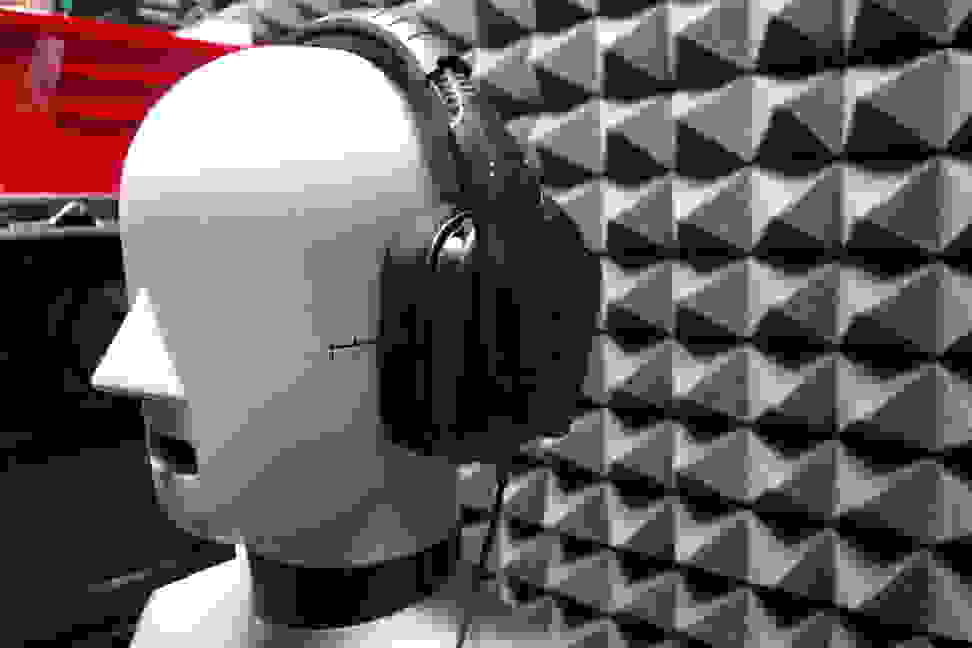 On our head and torso simulator (HATS), we put these headphones through our usual battery of headphone tests: frequency response, distortion, tracking, leakage, and isolation.
Headphone manufacturers are typically aiming for either a flat or a curved sound profile. A curved profile is most common, and most curved profiles are trying to replicate the Equal Loudness Curve (ELC). The human ear hears higher tones more easily than it hears the bass tones, so for a human to perceive highs and lows at a similar volume, the headphones boost the volume of the lows, and moderate the volume of the highs.
A flat profile is usually found in "studio" headphones; the highs, mids, and bass tones have the same volume. However, as I just mentioned, we don't hear all tones at the same volume, so the bass notes sound softer, and the highs sound louder. Some people prefer studio headphones because of their audio fidelity—they are hearing the music exactly as the producers intended them to hear it. Also, as implied by the name, studio headphones are used in studio recordings to help mixers figure out what, if any frequencies, they should boost or reduce.
In addition to the more scientific testing, we also wear each pair of headphones around town to get a sense for their features (like extra amps or noise cancellation) and short- and long-term comfort.
In-ear vs. On-ear vs. Over-ear
You've probably seen a bunch of different headphones in your every day life, but what you may not realize is that headphones, while they have a number of different selling points, are primarily categorized into three types: in-ear, on-ear, and over-ear.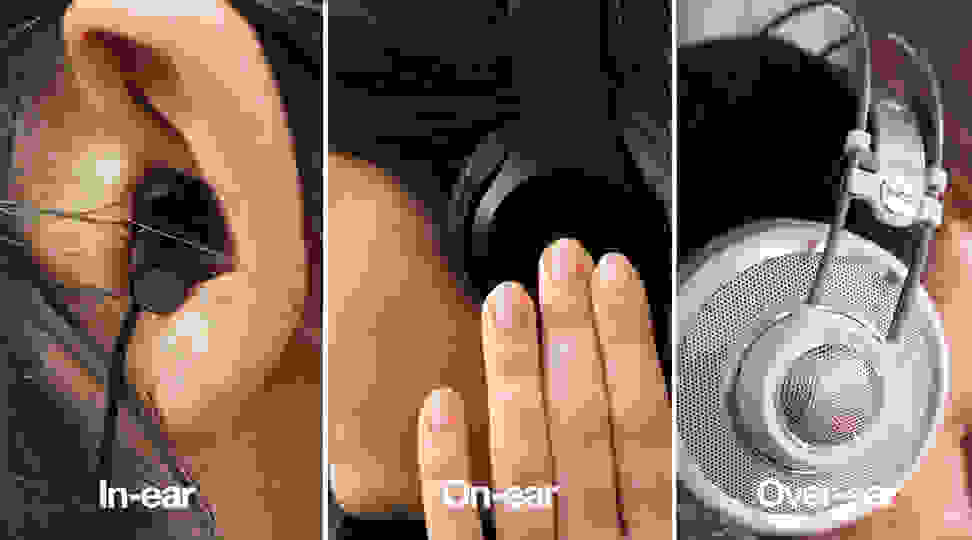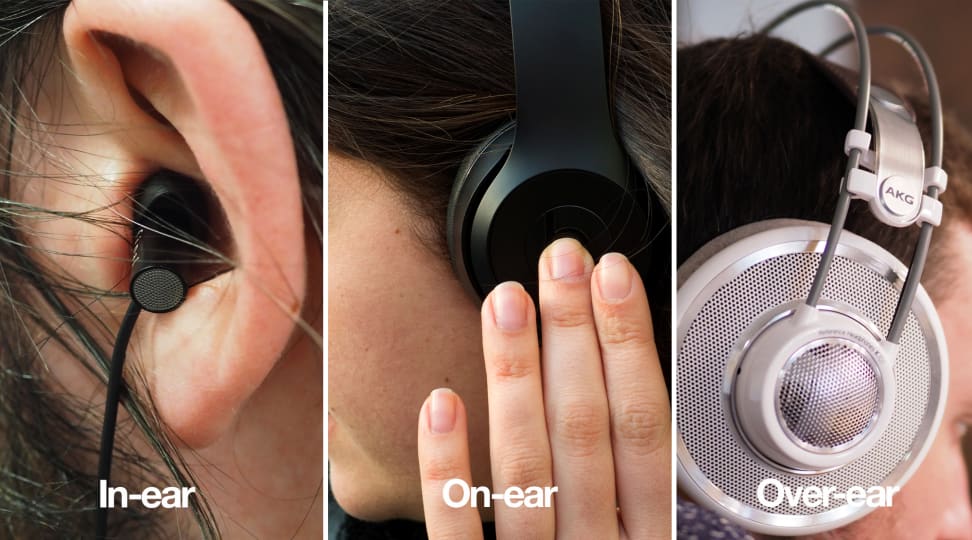 ---
Other headphones we tested
Related articles
• The Best Wireless Headphones
• The Best Truly Wireless Earbuds
Advertisement - Continue Reading Below