Headphones
10 of the best headphones for every type of person
Music on the go—no matter what your lifestyle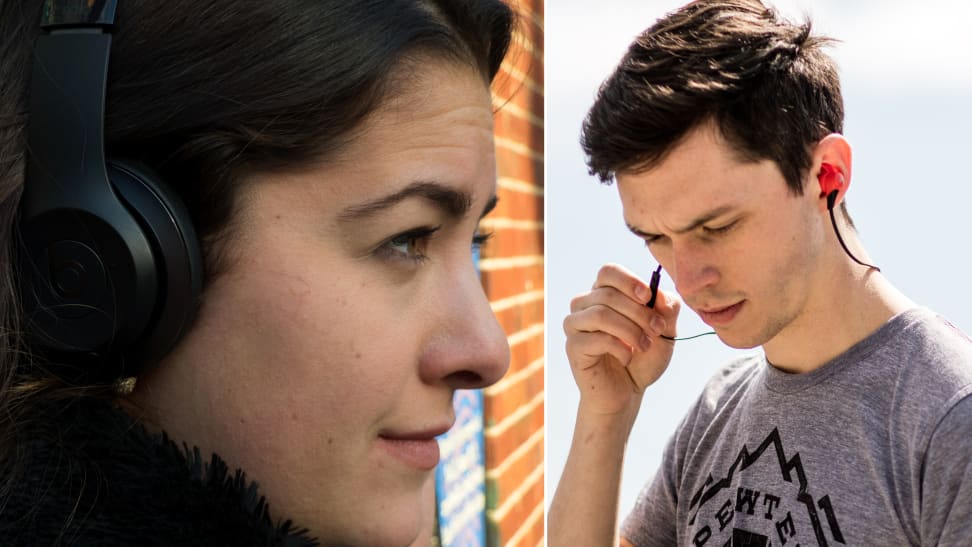 Credit: Reviewed.com
We all have different jobs, hobbies, and Myers-Briggs profiles. Me? I'm a writer, an ENFJ, and I love to go on walks. I also love music, podcasts, and wearing things on my head that say, "please don't talk to me," so I almost never leave the house without a pair of headphones.
Regardless of your lifestyle, everyone deserves a pair of headphones better than the crummy ones that came with the last smartphone you bought. So here's what I did: I went ahead and boxed everyone into five different groups. Just five. I realize there are more than these five different types of people in the world, but to cover them all would take a whole lot of words.
Here at Reviewed, we test a ridiculous amount of headphones, measuring their performance using nothing but good ol' fashioned science. Based on this hands-on testing, here are the best headphones for every type of person (almost).
The Fitness Warrior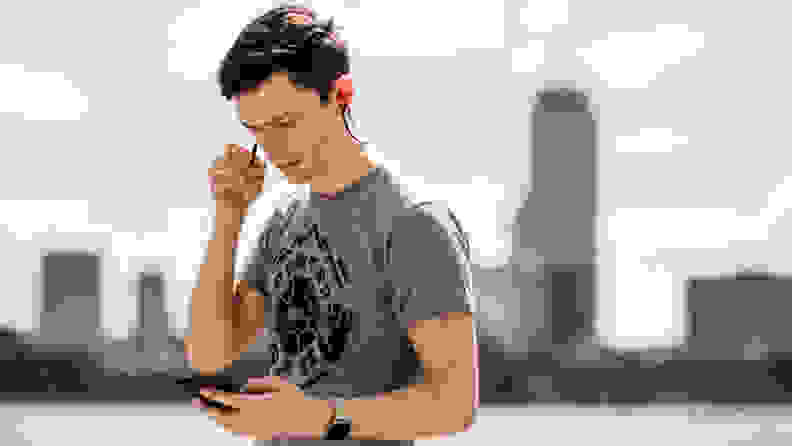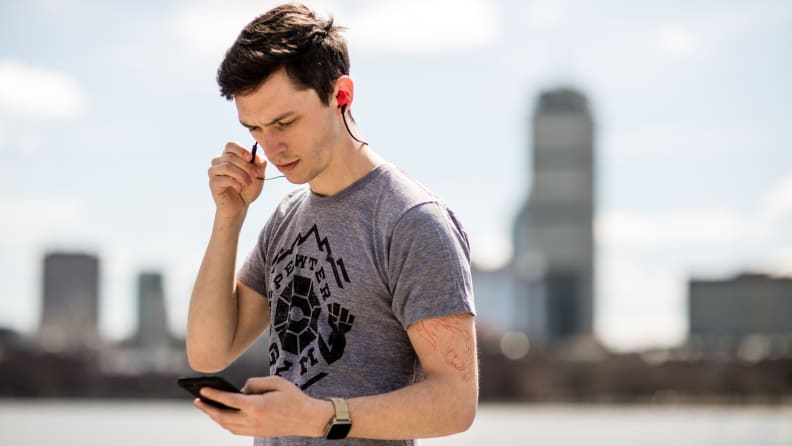 You run, you lift, you train—it's the first thing you think about when you wake up and the last thing you reflect upon before falling into a deep, satisfying sleep. You won't stop, so why should your headphones?
Once upon a time, the Jaybird X2 wireless in-ears were one of our most recommended pair of headphones for those with active lifestyles. Recently, Jaybird stepped up their game and released a follow-up: the Jaybird X3s.
Featuring the same overall design as their predecessors, the X3s feature silicone ear fins that hold each 'bud in place, making them perfect for joggers, spinning bikers, or anyone who seeks a daily dose of exercise. The earbuds themselves are sweat- and rain-proof, so you won't find yourself fretting about a little moisture here and there.
Best of all, the X3s sound great for their relatively modest price of around $100.
---
Whether you're hitting the streets for a run or getting some reps in at the gym, we're confident that the JLab Epic Sports will treat you well.
These in-ears come with a wide array of ear tips and ear hooks, so it might take some time to find a combination that fits your ears correctly. Once you do, however, you'll be treated to superb audio performance—you can even choose from a handful of different sound profiles in case you want to emphasize bass or vocals.
The 12-hour battery life is perfect for multiple trips to the gym, and the Epic Sports' IP66 water resistance rating will keep the tunes going in the event of sweat or rain.
The Student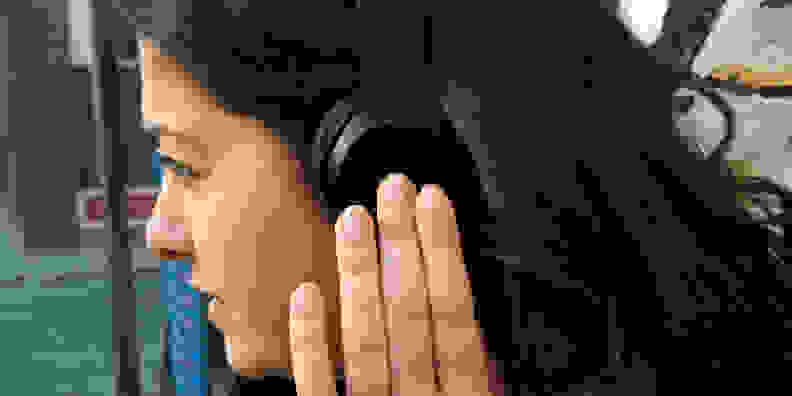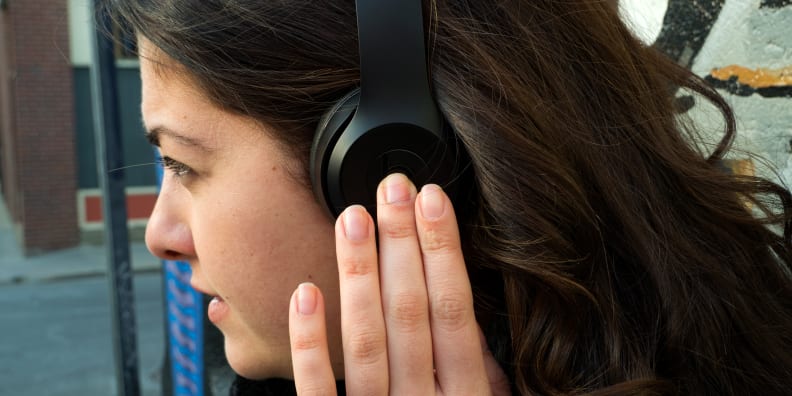 Between going to class, working, and socializing, your music time should be simple and centering. I recommend grabbing a no-nonsense, easy-to-use pair of headphones to make the most of your downtime on campus.
The Beats Solo3 Wireless on-ears are the closest thing on our list to a fashion statement, but like any fashion accessory, it's not for everyone.
If you can tolerate a relatively tight fit that might make your ears sweat, the Beats Solo3s are offer a bass-heavy sound profile, stellar battery life, and robust Bluetooth performance.
They're not the most affordable headphones in their class, but with several stylish colors to choose from, you'll certainly have some of the better-looking headphones in your class.
---
For the months leading up to their release last year, I was skeptical about Apple's true wireless earbuds. After spending weeks using them, however, I've since seen the light.
I would've loved to own a pair of AirPods in college—they sound great, they're remarkably easy to use, and because they pair so consistently with iPhones, you almost never have to fumble with your Bluetooth settings in order to fire them up.
They take nearly all of the hassle out of the wireless headphones experience, leaving you with more time to drink beer. Er, I mean, to study.
The Frequent Traveler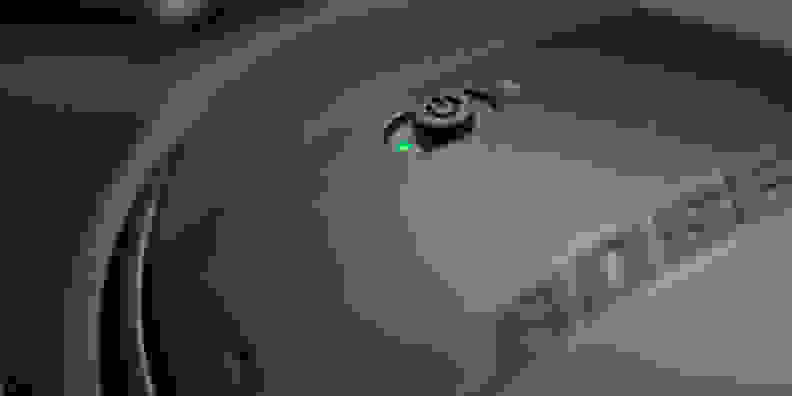 Planes and trains are your second home, so comfort and quiet are high priorities. Here are a couple of pairs of headphones that can be worn comfortably for hours on end, and whose top-notch isolation makes it easy to block out the hum of fellow travelers.
There's a reason you've seen a pair of Bose QC35s on just about every plane or train you've ever been on.
The QC35s are so comfortable it's almost unfair to their competition. Their soft, cushiony cups gently surround your ears, creating an aural nest you can hide out in for hours on end.
Plus, Bose's active noise cancellation is easily the best in the game—just flip a switch and block out the chaotic sounds of engines, fellow passengers, and the rest of the world around you.
The price tag is nothing to scoff at, but if you're determined to nab the best headphones for frequent flyers, accept no substitutes.
---
If you want to dip your toes into the world of noise-cancelling headphones before forking over several hundred bucks for a pair of Bose, the Monoprice ANC with Bass Boost is the perfect place to start.
We were quite impressed by these humble over-ears, particularly given their not-so-crazy price tag. Monoprice's noise-cancelling software is nowhere near as polished as Bose's ANC, but if you're in a tight space with a ton of noisy people, you'll be glad you have it.
Most importantly, however, these over-ears sound pretty damn good for the cost. Since they're relatively lightweight and feature soft ear cushions, you probably aren't going to get a headache if you use them for hours on end.
The Audiophile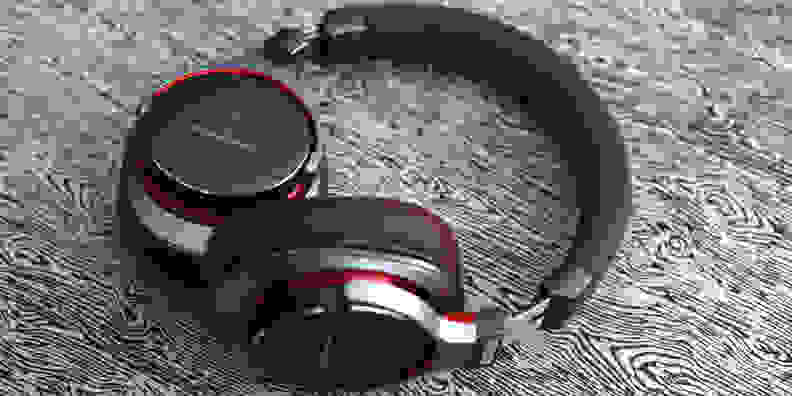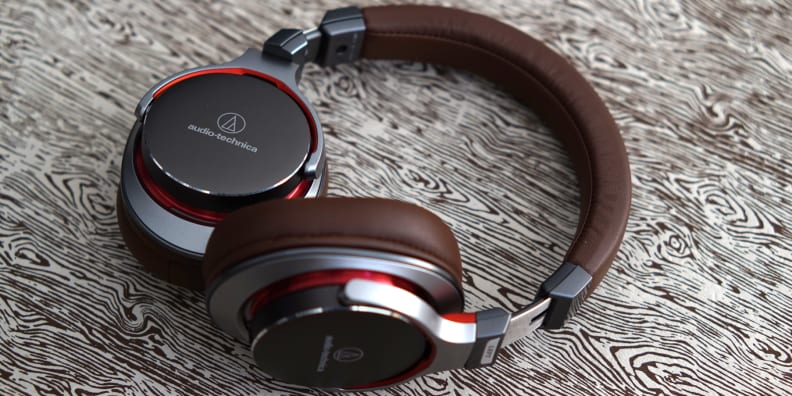 Nothing but the best will satisfy your ears—you're looking for total audio perfection. Lucky for you, we've tested some of the best-performing headphones money can buy, and we've got the data to back it up.
Our top-rated headphones are the Audio-Technica ATH-MSR7s, which offer a fantastic mix of studio- and consumer-grade sound performance.
These cans won't shake your whole body with bass, but that's only because they aim to create a sound stage that most accurately reflects the type of mix that was conjured up in the studio. They're also quite easy on the eyes, which is more than you can say for most of the ATH-MSR7s competition.
You might expect this type of performance to cost an arm and leg, but you can still find these headphones online for less than $200. Simply put, they're perfect for purists who don't want to break the bank.
---
When we initially reviewed V-Moda's Crossfade II Wireless headphones, we were hesitant to recommend them based on their steep price. Now that these cans have had some time to settle into the marketplace, they're a great option for people who demand serious performance with the added flexibility of wireless connectivity.
Don't let their chunky design fool you—the Crossfade IIs sound supremely good, offering distortion-free playback with only a slight emphasis on bass.
And, if you do decide to unplug the Crossfade IIs and use them wirelessly, you'll find their battery life—somewhere between 12 and 20 hours—to be quite accommodating.
The Commuter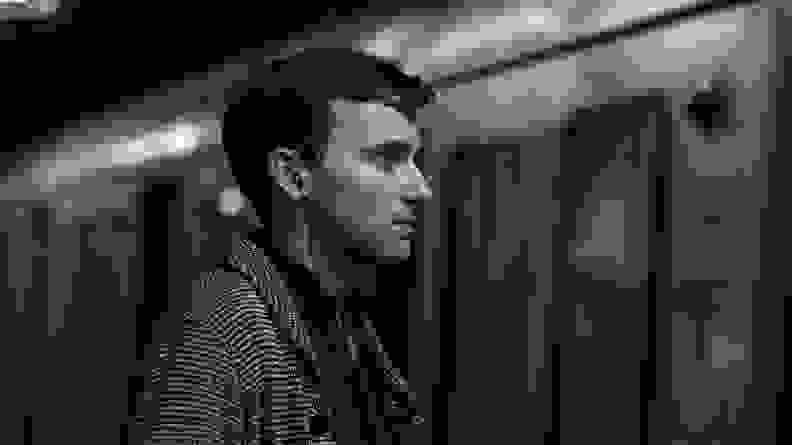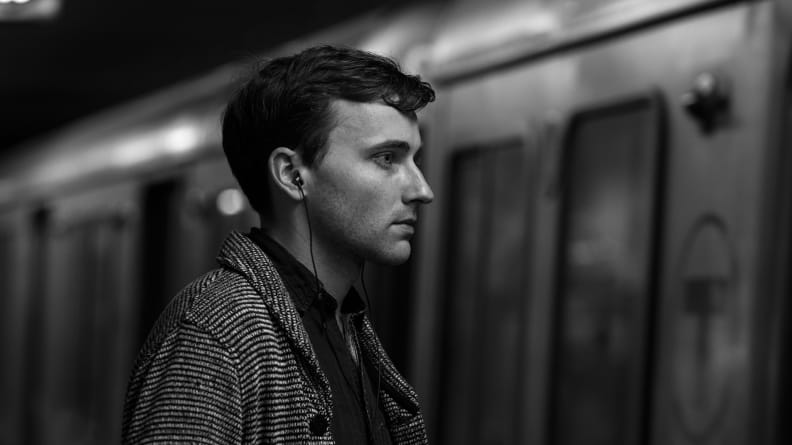 Your mornings and evenings are spent on foot, on buses, and on subway cars. Ideally, you're looking for solid isolation to block out ambient noise and wireless connectivity so you don't get tangled up in wires every time you take your backpack off.
The Jabra Elite 65ts earned the runner-up spot in our round-up of the best true wireless earbuds of 2018 thanks to their insanely comfortable fit, excellent performance, and solid battery life.
Although we found the Apple AirPods to be a more reliable choice overall, I've been using both pairs for several weeks now and find that the Jabras are much better for commuting thanks to their superior fit and isolation. In fact, pound-for-pound, I'd wager that I've spent more time using the Elite 65ts on the train than any other headphones I've tested this year.
---
If earbuds aren't your cup of tea but you still want a pair of wireless headphones you can rely on for your trips to and from work, the Plantronics Backbeat Sense are a favorite among the staff here at our editorial office.
To be clear, the Backbeat Sense don't offer the type of isolation you're likely to find in a pair of earbuds, but their comfort level is off-the-charts good. Plus, a single battery charge is capable of lasting 15-20 hours.
Best of all, the Backbeat Sense have never been lower in price than they are right now. For less than $100, you can land a pair of reliable on-ears that'll keep you company for years to come on your journeys to and from work.
Related Video