Home & Garden
12 best things to buy at Staples
Spoiler: You can buy more than office supplies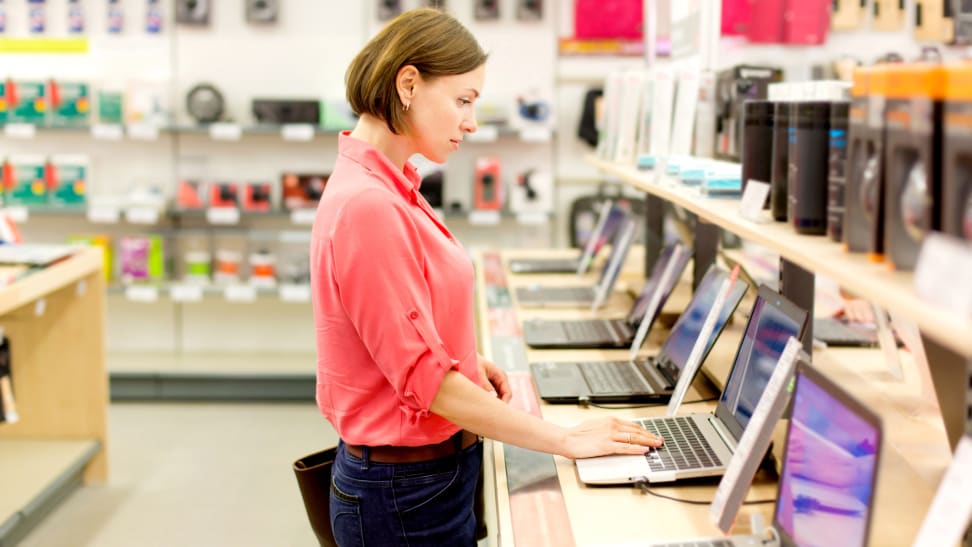 Credit: 97 / Getty Images
For most people, Staples is the first place they think of when they consider shopping for office décor. From top-rated office chairs to paper shredders and so much more, this retailer makes it easy to bring your home office up a notch or even give a full office a complete makeover.
While Staples hours might vary depending on location, one thing that's open 24/7 is the retailer's online store, and you can buy virtually anything you need from it (yes, even toilet paper) whenever you want. The Staples return policy can vary—office supplies can be returned at any time, but furniture and some other specially marked items only have a 14-day window for returns—but one thing that's great about this retailer is that the process is straightforward, regardless of whether you purchased online or in stores.
Below are some of the best things you definitely want to consider purchasing at Staples, especially if you're trying to make your work area more comfortable.
1. Office chairs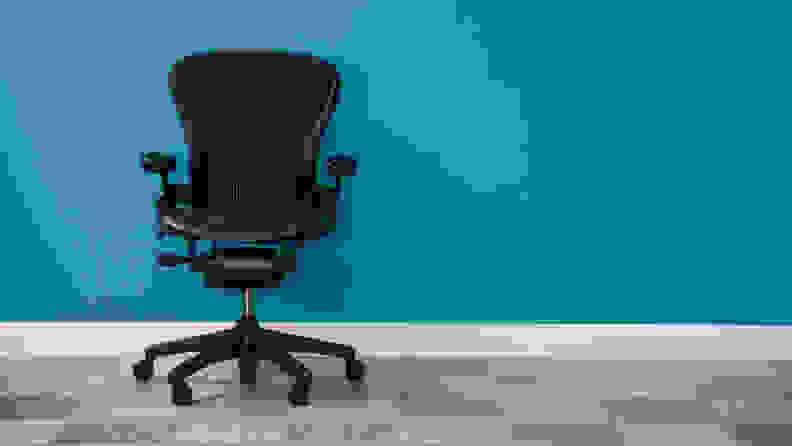 Staples office chairs are hugely popular among shoppers who are searching for function and affordability, and while you can't grab all our favorite office chairs from the retailer, you can get the cult-favorite FlexFit Hyken mesh task chair, which Executive Editor Kate Ellsworth swears by. "This office chair is one of the comfier ones I've tried," says Kate. Among its merits? It doesn't leave her feeling sore after an 8-hour work day, and because this 4.5-star rated pick is fully adjustable and reclines, she's able to shift throughout the day, so she's not stuck in the same position continuously. But perhaps best of all, Kate reveals that she's able to share the chair with her husband—who is 6 feet tall—and it's easy to move it around her office, because it's so lightweight. Nearly 9,000 Staples shoppers love it, too, which is all the more reason to give it a gander.
2. Office supplies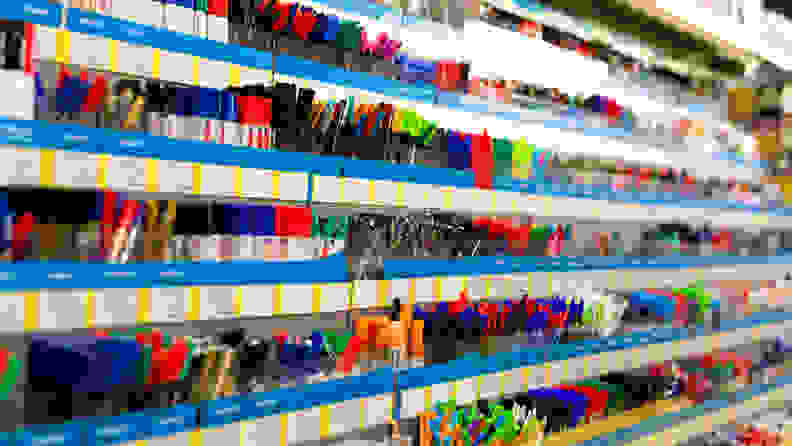 Shopping for Staples office supplies is one of the best parts of hitting up this retailer. You can find virtually anything you need to keep your professional or home workspace up and running, including writing supplies, folders, desk accessories, and more. So whether you're looking for top-rated pens or you just need to stock up on envelopes or get a new stapler, Staples is a one-stop shop for all of it.
Shop office supplies at Staples
3. Desks
With a Staples desk, you're not just getting a budget-friendly selection for your home office—you're also getting a desk that, if you segment your search by customer ratings, comes highly recommended by like-minded shoppers. One of the most popular desks on the site is the 4-star rated Bush Furniture Somerset office desk, which nearly 1,200 shoppers insist is a fabulous option if you're looking for something durable yet also easy to assemble. You can get matching office furniture if you shop this line, as well, which is another reason to consider it, although Staples has a plethora of reasonably priced desks to choose from.
4. Toilet paper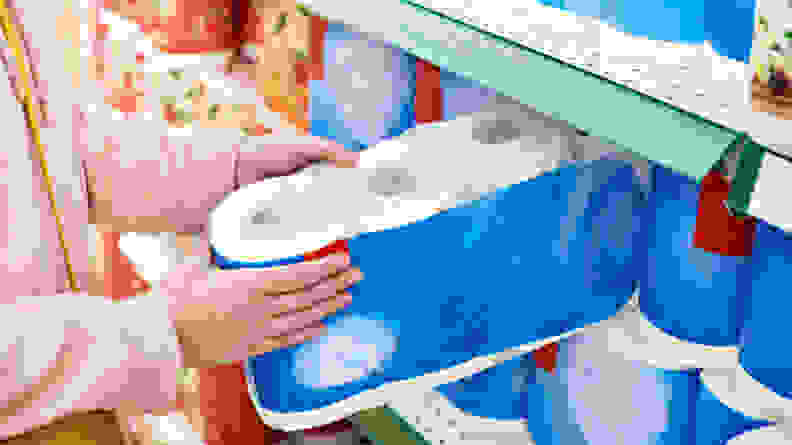 Forget panic-buying—even during the worst moments of the pandemic, Staples toilet paper was consistently available, which makes this retailer a surprisingly great place to shop when you need paper stock. Whether you're trying to buy in bulk for an office or you're grabbing some ultra-soft Charmin for home use, this store can help you stock up and stay prepared, no matter what.
5. Printing Services
If you're looking for quick turnaround times, Staples printing services are an excellent resource and one of the best things the retailer offers. From business cards to photo printing, Staples offers a wide variety of products under this service banner, and while it might seem unlikely, you can get professional-quality from these prints, tantamount to if you were using any of the other best online printing services. You can also get free delivery on orders of $49.99 or more and choose from same-day printing options or curbside pickup, which makes it remarkably convenient.
Shop printing services at Staples
6. Cleaning supplies
At Staples, hand sanitizer and Clorox wipes were consistently available during the pandemic—so much so that the retailer became one of the most reliable places we recommended shoppers look for these essential household cleaning supplies, as other big-name retailers like Amazon and Walmart were frequently sold out. You can also grab cleaning gloves and top-rated masks here, so while you're still trying to be mindful of COVID safety, Staples is a solid place to grab all your most important products.
Shop cleaning supplies at Staples
7. Laptops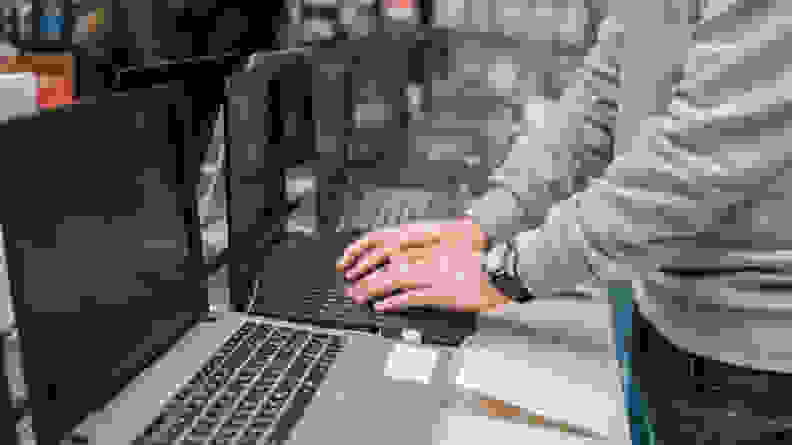 On the hunt for the best laptops right now? Don't forget about Staples. While this retailer has a reputation for offering the best office chairs and desks, the inventory of computers—and specifically, top-rated models from leading brands like HP, Lenovo, Asus, and others—is spectacular. For instance, you can get one of our favorite laptops under $500, the Lenovo Ideapad 3 (81WE001RUS), at the store. In testing, we enjoyed this device for its comfortable keyboard and good overall performance for the price point. In addition, Staples frequently runs sales on these devices, so you can usually find something great while staying within your budget.
8. Gaming chairs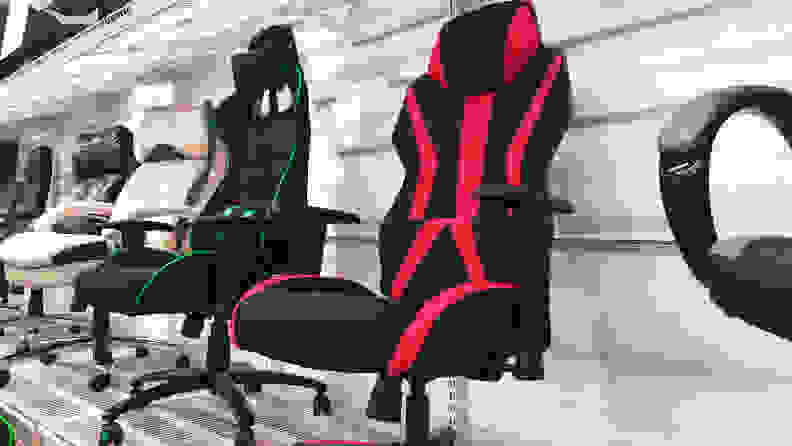 When it comes to the best gaming chairs, the AKRacing Core Series EX is our favorite and you can buy it directly from Staples. In testing, we loved the steel-frame construction on this 5-star rated pick, as well as its comfortable, fully adjustable feel. The one downside to the AKRacing Core Series—besides the fact that the fabric gets a little warm—is that it's expensive, but you can also find plenty of top-rated, affordable selections if you peruse the whole Staples gaming chairs section of the site, too.
9. Paper shredders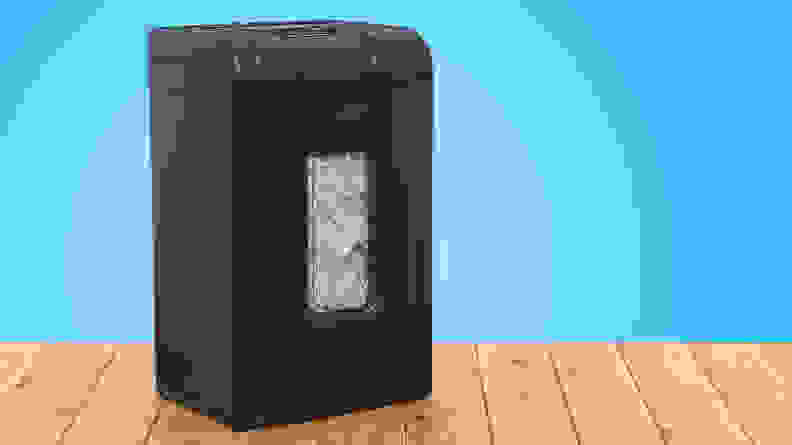 Our world is growing ever-more digital, but the importance of a really good paper shredder still can't be understated. You can buy several of our favorite models, like the TRU RED Micro-Cut Shredder, at Staples, which is a big reason why the retailer is a great place to shop if that's what you're after. More than 700 customers at the store love the TRU RED, which also has a 4.5-star rating on the site. In our testing, we found it to be simple to use and clean, and loved that it shreds continuously and makes tiny shreds as it does so. You can shop this model and other durable Staples paper shredders if you head to the site directly.
10. Filing cabinets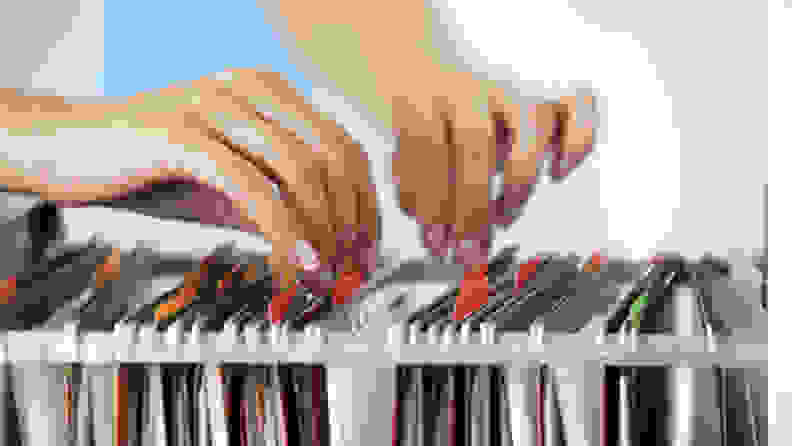 Chances are, you could use an extra place to store and organize all your most important documents, whether you're working from home or in an office setting. Fortunately, Staples is a great place to go, as the retailer offers a number of choices, and you can search by intended use, the number of drawers you want, and other requirements. For instance, you could pick up one of the most popular filing cabinets, the 4-star rated Office Designs 2-drawer vertical file cabinet. More than 1,000 Staples shoppers enjoy this simple yet highly functional model, which features a sleek baked-enamel finish, for long-term versatility and durability.
11. Boxes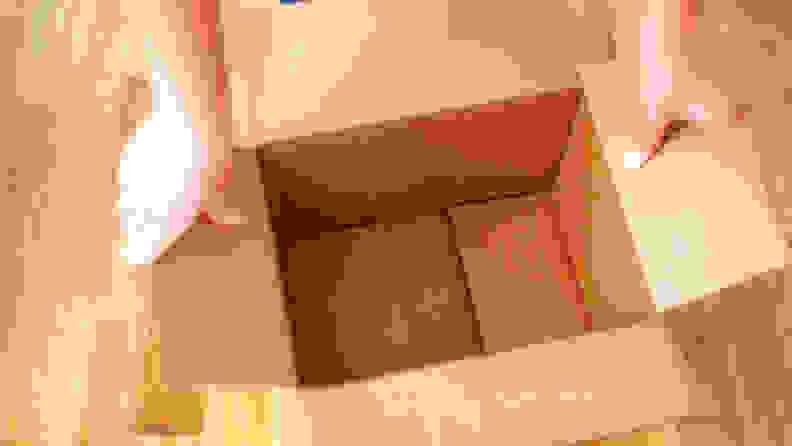 Staples' boxes come in handy for more than just office use—whether you're moving into a new house or trying to ship a package, these cardboard boxes are an affordable option and they're easy to find if you head to stores directly. Another perk is that you can choose from an assortment of sizes, so you're certain to find the right one to meet your needs.
12. Printers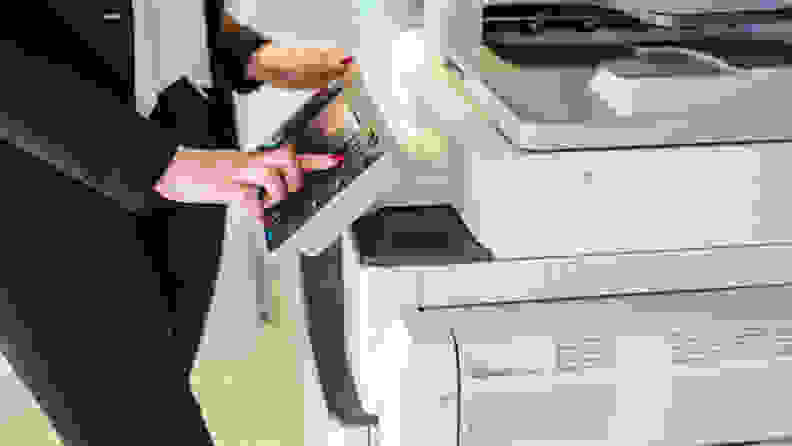 From HP printers to all-in-one printers and more, Staples is the first place that many shoppers think of when they're trying to find a new one. While the retailer has a ton of cheap, top-rated options, you can actually find some of the best printers we've ever tested there, too. For example, you can get the 4-star rated HP Officejet Pro 8035, which is our favorite overall. In testing, we found this device easy to use and capable of delivering solid text and photo printing across any weight paper. More than 300 reviewers on the site give it a thumbs up, lauding it's consistent performance and app-compatibility, too.
The product experts at Reviewed have all your shopping needs covered. Follow Reviewed on Facebook, Twitter, and Instagram for the latest deals, product reviews, and more.
Prices were accurate at the time this article was published but may change over time.