Laundry
Whirlpool just released its own laundry detergent—so we put it to the test
It's an Amazon exclusive.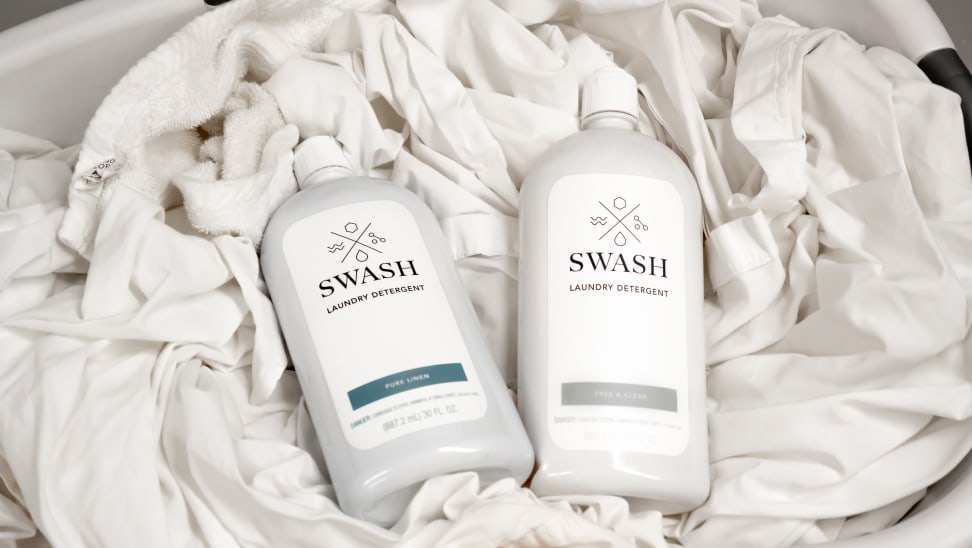 Credit: Reviewed / Jonathan Chan
The idea of a washing machine manufacturer making its own laundry detergent may seem like a no-brainer at first, but it's actually not that common. For one example, Miele's TwinDos comes to mind, but it's not for widespread use, since you can only use it in specific Miele washers.
This all changed in November, when Whirlpool officially launched Swash, the appliance brand's first foray into liquid laundry detergent. And, laundry nerds that we are, we couldn't wait to get our hands on it.
About Swash
Swash's ultra-concentrated formula currently comes in two varieties, Pure Linen and Free & Clear, both of which are Amazon exclusives. Swash's Simply Sunrise launches in December 2020.
How we tested Swash in our labs
We tested Pure Linen and Free & Clear in our laundry testing labs. We were curious to see if having a strong understanding of how washers work would translate to making excellent liquid laundry detergents.
We decided to use the Maytag MVWC565FW top-loading washer for testing purposes, because it's the standard machine we use for all our laundry experiments. Full disclosure: Maytag Corporation is owned by Whirlpool.
While testing Swash, we used the washing machine's Normal cycle with warm—not hot—water. To ensure consistency, we used mechanically dyed swatches that are covered in common household substances like sweat, oil, blood, red wine, and cocoa. All stains are carefully sourced, and, erring on the side of too much information, all the red wine is made at the same vineyard and all the blood comes from the same breed of pig.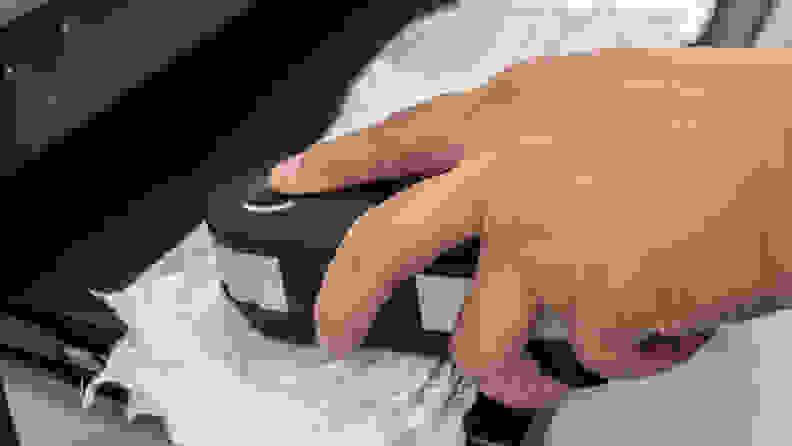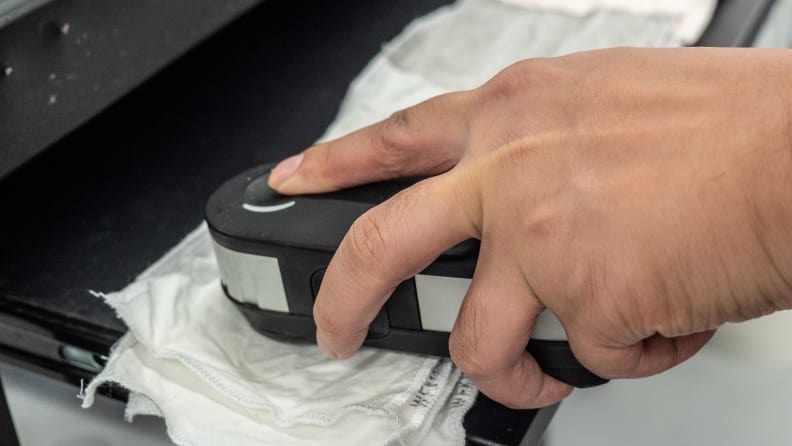 On the day after each test cycle completed, we scanned each swatch with a spectrophotometer to determine how much of each stain had been lifted. This is the exact same procedure we use for all our detergent testing and washing machine testing.
So, is Swash any good?
Cleaning performance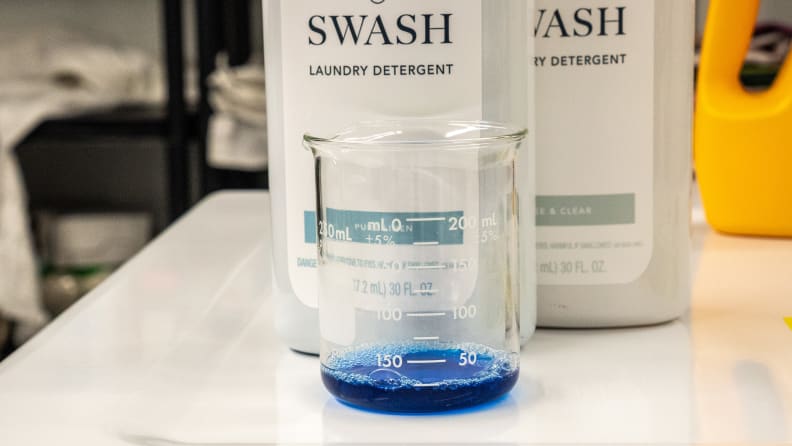 Yup, it is pretty good.
In terms of stain-removal performance, our testing ranks Swash on the same level as Gain HE, which ranks in the middle of the pack of all detergents we've tested.
Compared to Tide, which is our second-highest ranked detergent, Swash removed, on average, about 3% fewer stains across the board. It did as well as Tide on getting rid of cocoa stains, but lagged 5% behind on oil.
At first glance, these numbers may seem small, and you probably won't notice a difference if you make the switch. However, the small advantage that detergents like Tide and Percil have will become noticeable over the lifetime of your clothes.
Design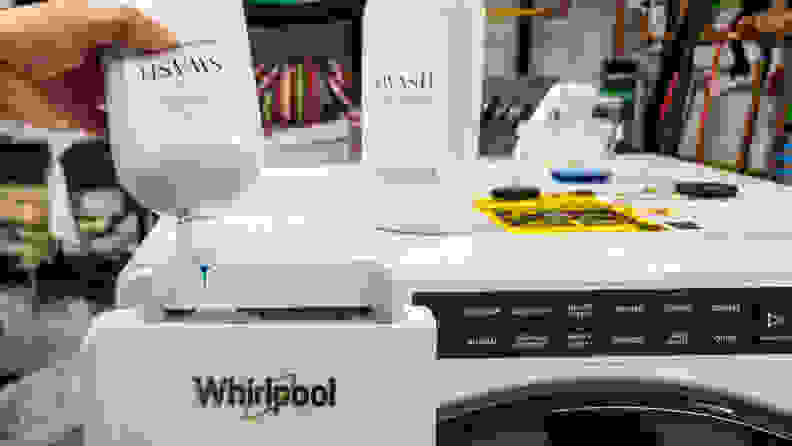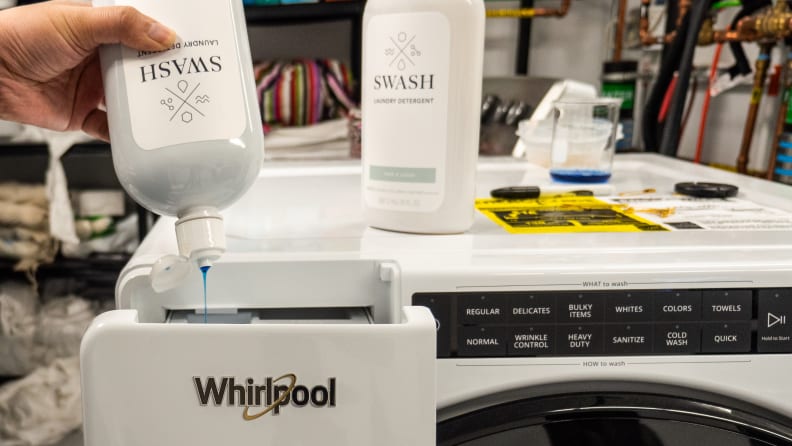 While it isn't the most powerful detergent on the market, Swash does have some distinct features going for it. It comes in a no-mess squeeze bottle, meaning that you squeeze it once for a regular load—no need for inaccurate and messy measuring.
Price
At the time of reviewing, Swash costs around $15.99 for a 30-ounce bottle, which translates to 19 cents a wash. This is very affordable, considering Tide averages closer to 35-40 cents a wash.
Is Swash good for people with sensitive skin?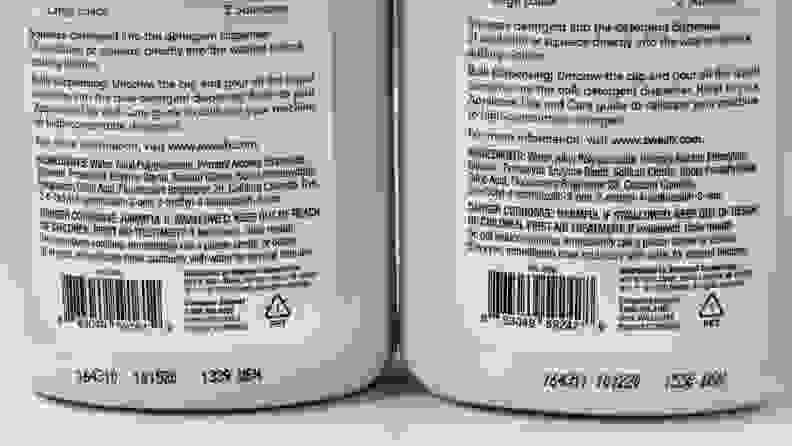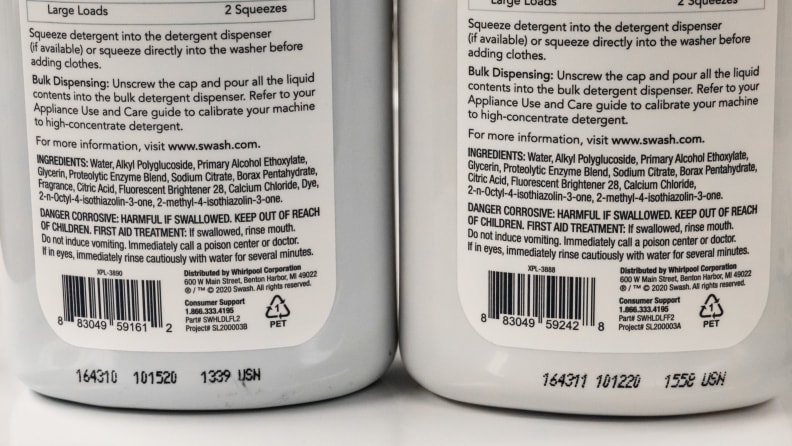 During testing, we found that the ingredient list of Swash Free & Clear to be similar to other detergents designed for sensitive skin. However, if you have any concerns, it is best to consult your dermatologist.
Should you buy Swash detergent?
Yes, if you're tired of getting detergent on your fingers. Swash detergents are affordable compared to better-known brands, while still bringing an average level of stain removal.
And, Swash is definitely worth checking out if you do most of your shopping on Amazon.
The product experts at Reviewed have all your shopping needs covered. Follow Reviewed on Facebook, Twitter, and Instagram for the latest deals, product reviews, and more.

Prices were accurate at the time this article was published but may change over time.