UPDATE: May 2, 2019
We've updated this roundup to include several new products including the Schlage Encode, which we named our best overall.
When it comes to technology delivering what it promises, smart home is a bit of a mixed bag. There are some products that are so much of a hassle that they're not worth the effort, while other smart home devices are actually good. Smart locks, as a category, is the latter.
Home security needs to be smarter than the bad guys. Locks need to be tough enough to withstand a physical assault, smart enough to withstand a hacker, and easy enough to use that the whole family can unlock the door quickly. It's a tough mixture to manage, and few do it well. Many of the locks we tested had too many bells and whistles to be intuitive, while others responded too slowly or lost connection frequently.
Of the 11 smart locks we tested, the Schlage Encode (available at Amazon for $249.00) passed our tests with an impressive combination of looks, smarts, and strength. It uses high-quality materials and pairs with an intuitive app for a pleasant experience from installation to everyday use.
These are the best smart locks we tested, ranked in order:
Schlage Encode
Schlage Sense
August Smart Lock
Yale Assure Lock SL
Nest x Yale
Kwikset Premis
Kwikset Convert
Kwikset Kevo 2
Schlage Connect
Lockly Secure Pro
Yale Key Free Touchscreen Deadbolt
Advertisement - Continue Reading Below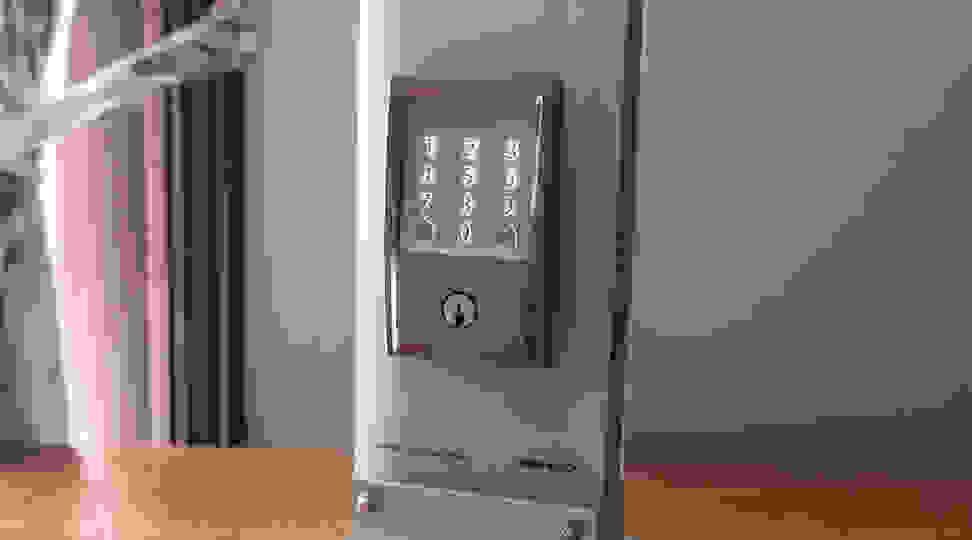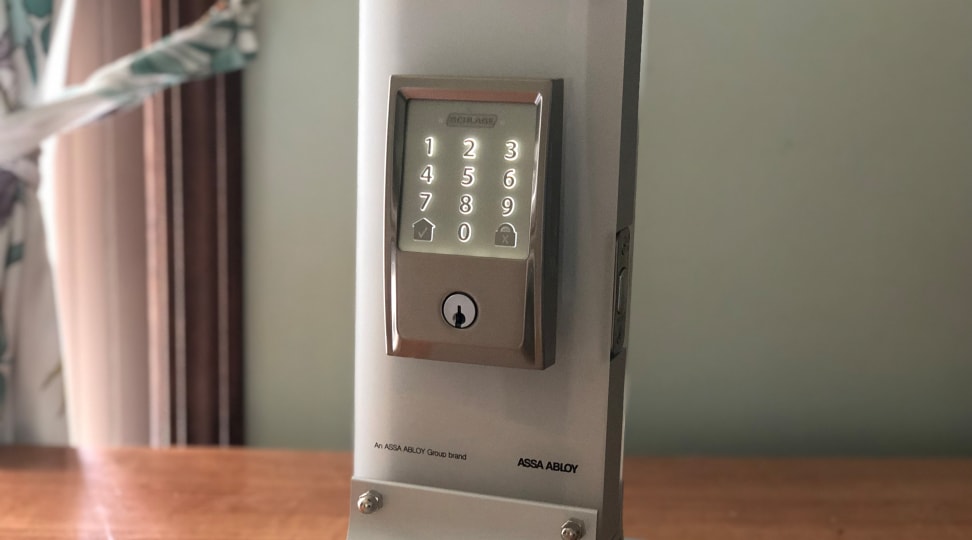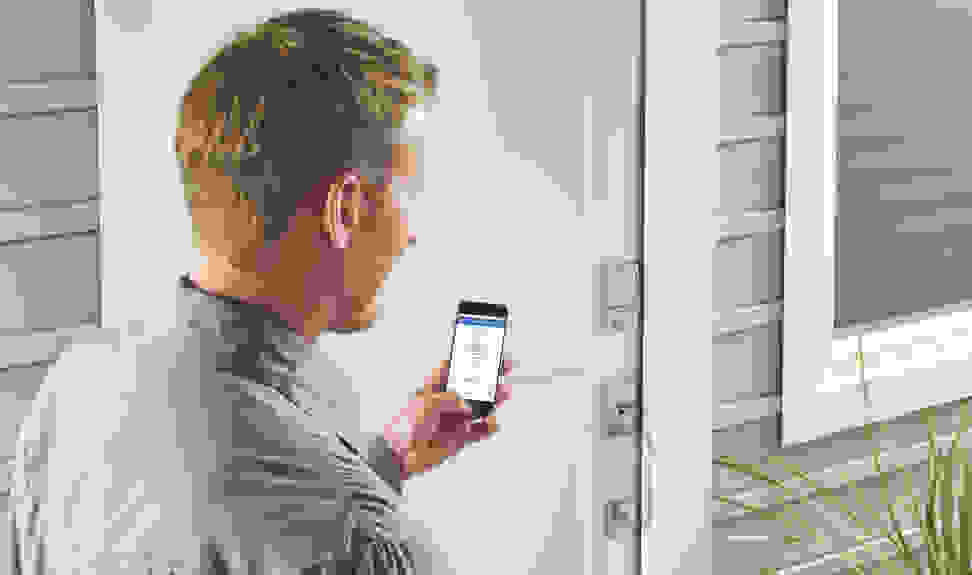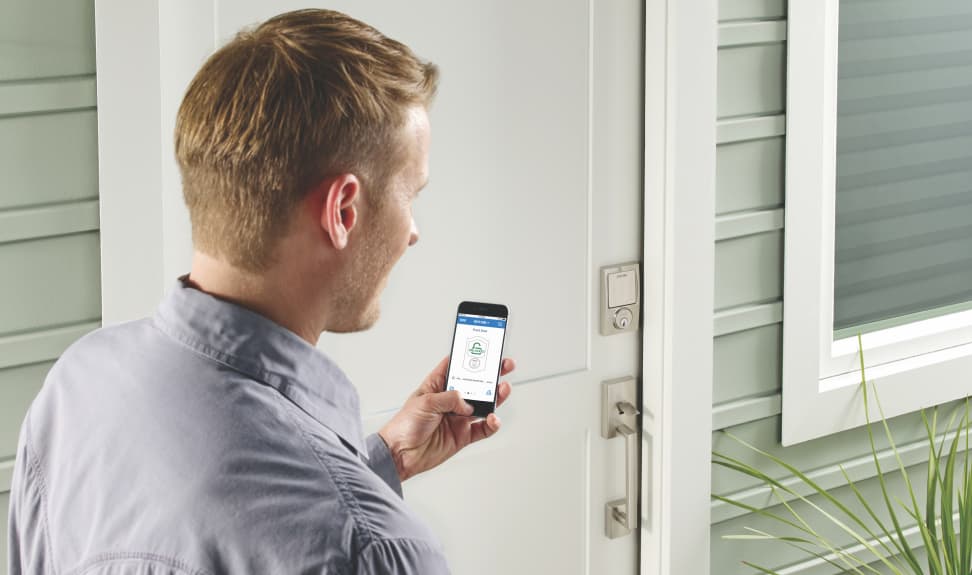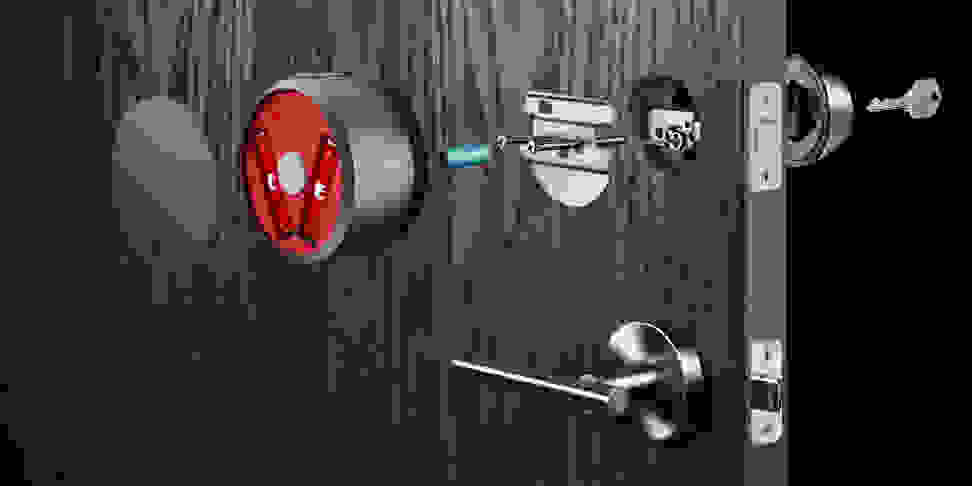 How We Tested
The Tester
Hi, I'm Sarah Kovac. I'm the editor of our smart home section here at Reviewed. I don't remember a time in my life when I wasn't low-key obsessed with tech, and as an adult, I've been fortunate enough to make a career out of it. I spent several years freelancing about tech for outlets such as The Wirecutter and PCMag until I came on staff with Reviewed in 2018.
I work remotely from my home, which is loaded up with smarts that I test day in and day out in real-world conditions. I know how frustrating some of these "smart" devices can be, and I know which ones are worth your time and energy.
The Tests
To test the smart locks, we used a piece of an actual door for installation. We assembled each one, noting which had newbie-friendly instructions, and which ones made us want to pull our hair out.
Once each lock was installed, we tested the accompanying app on Android and iOS, over WiFi and cellular data (when applicable). We rated each one on lock/unlock speed, app interface, connection reliability, responsiveness when used with voice assistants, ease of installation, and more.
We paid special attention to each lock's ease of use and reliability. After all, if you're spending the money to upgrade to a smart lock, it needs to work well. Every time.
Our tests proved that not all smart locks are as smart as you'd think, and when it comes to your home's security, it might be better to opt for a reliable, easy-to-use lock over one that's loaded with potentially confusing and unnecessary features.
Can a Smart Lock be Hacked?
Yes. Like any smart product, it's possible to hack into a smart lock. Cybersecurity should definitely be a consideration, but we should also consider the many ways a smart lock offers more security than a "dumb" one. While definitely possible, the odds of someone having the know-how and motivation to hack your smart lock are going to be much lower than the odds of a door accidentally left unlocked, a burglar finding a hide-a-key, or your key wearing out and leaving you in need of a locksmith. A smart lock prevents many unfortunate scenarios that can result from the vulnerabilities of a dumb lock. A smart lock can auto-lock your door, ensuring it isn't left unsecured. A smart lock totally eliminates the need for spare/hidden keys, and therefore lowers the likelihood one will be stolen/lost/copied. And depending on the smart lock you choose, your fingerprint or phone will be all you need to get in your house — no more fumbling for keys. So, while smart locks introduce some risks, they eliminate others. Just make sure the password to your smart lock isn't "password."
---
Other Smart Locks We Tested
More articles you might enjoy
Advertisement - Continue Reading Below