Smart Home
The Best Smart Locks
Secure your home safely and reliably with these top smart locks.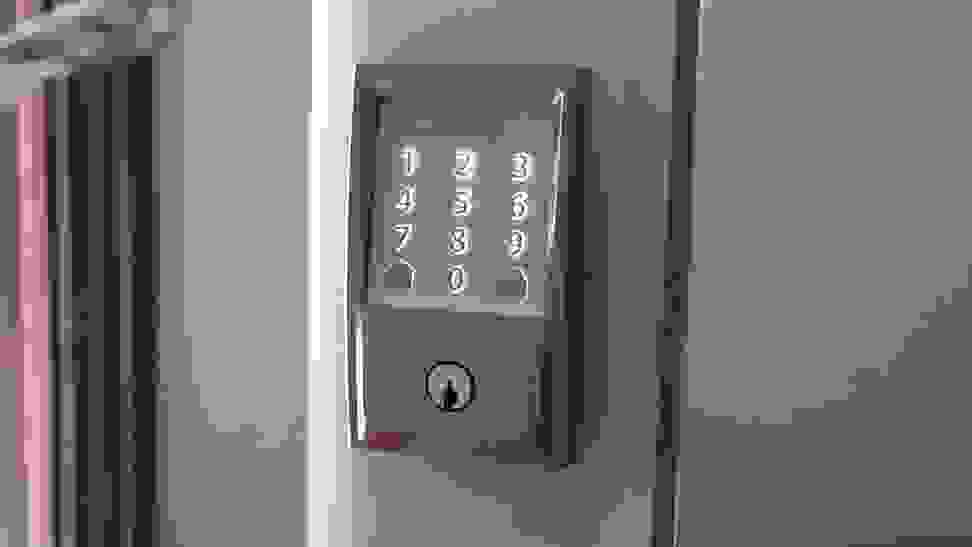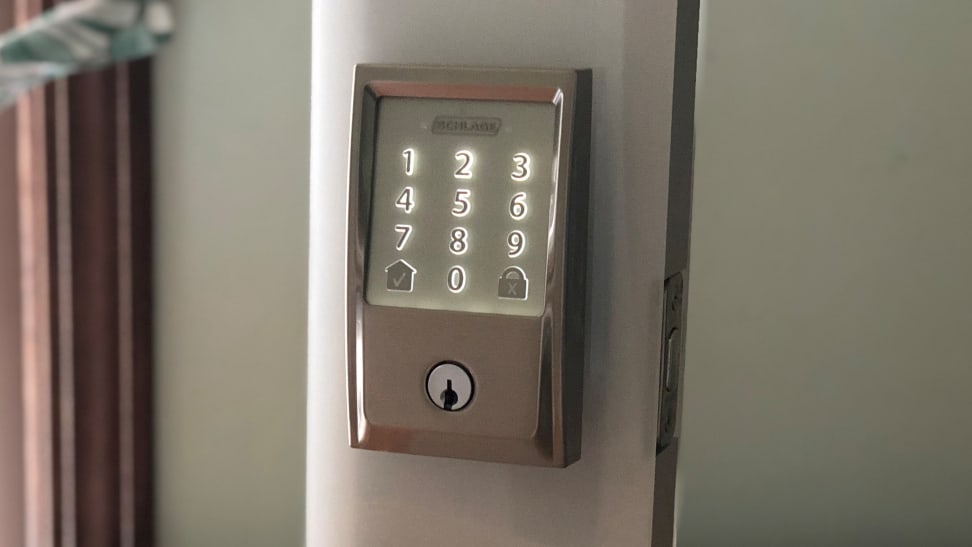 Credit: Reviewed.com / Sarah Kovac
When it comes to technology delivering what it promises, smart home is a bit of a mixed bag. There are some products that are so much of a hassle that they're not worth the effort, while other smart home devices are actually good. Smart locks, as a category, is the latter.
Home security needs to be smarter than the bad guys. Locks need to be tough enough to withstand a physical assault, smart enough to withstand a hacker, and easy enough to use that the whole family can unlock the door quickly with a simple pin code. It's a tough mixture to manage, and few do it well. Many of the locks we tested had too many bells and whistles to be intuitive, while others responded too slowly or lost connection frequently.
Of the 11 smart locks on the market that we tested, the Schlage Encode (available at Amazon for $189.98) passed our tests with an impressive combination of looks, smarts, and strength. It uses high-quality materials and pairs with an intuitive app for a pleasant experience from installation to everyday use all without needing a physical key.
These are the best smart locks we tested, ranked in order:
Schlage Encode
Schlage Sense
August Smart Lock
Yale Assure Lock SL
Nest x Yale
Kwikset Premis
Kwikset Convert
Kwikset Kevo 2
Schlage Connect
Lockly Secure Pro
Yale Key Free Touchscreen Deadbolt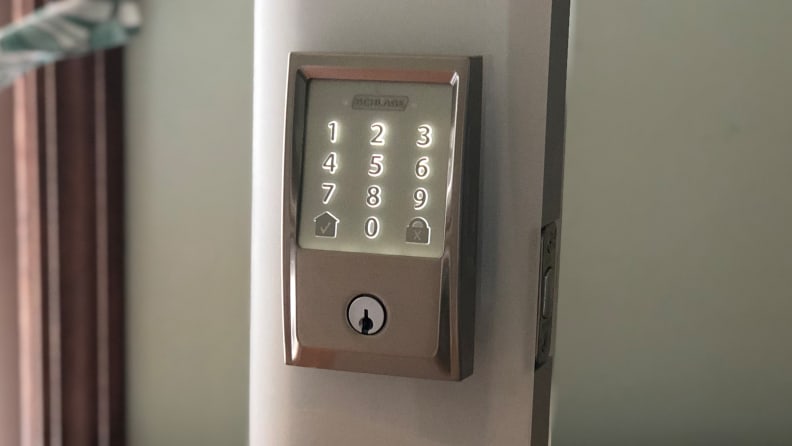 Best Overall
Schlage Encode Smart WiFi Deadbolt
There's a lot to love about our top pick, the Schlage Encode. For starters, installation and troubleshooting are a breeze thanks to the app's interactive step-by-step guide. The lock and accompanying app are simple and intuitive to use, jam-packed with useful features, and they had the fast lock and unlock times with remote access.
Not only is the Encode able to store and remember up to 100 permanent, temporary, or recurring passcodes, but it works with Alexa, Google Assistant, Ring, Amazon Key, and, of course, Schlage Home. If you're on the hunt for a HomeKit-compatible smart lock, check out our previous winner, the Schlage Sense, below.
The Encode's Amazon Key compatibility means that you can allow delivery persons to digitally unlock your smart lock in order to set your Amazon packages inside the door for you if you're not into answering the door in your pajamas. And if you're not into letting random people unlock your front door, note that using the Encode with Amazon Key is optional. It's a great lock even without the Key integration.
Unlike most other smart locks, the Schlage Encode has WiFi built into the lock itself. That means that, even without a hub, Encode can connect to the internet, voice assistants, and your phone when you're away from home.
The option to set up recurring passcodes is pretty ingenious and helpful for those who have regular housekeepers, babysitters, or other household employees, and only want them having access every third Thursday or whatever. You don't need to create a new code each time and then revoke access that evening.
Pros
Up to 100 passcodes

Recurring, temporary, permanent passcodes

Amazon Key compatible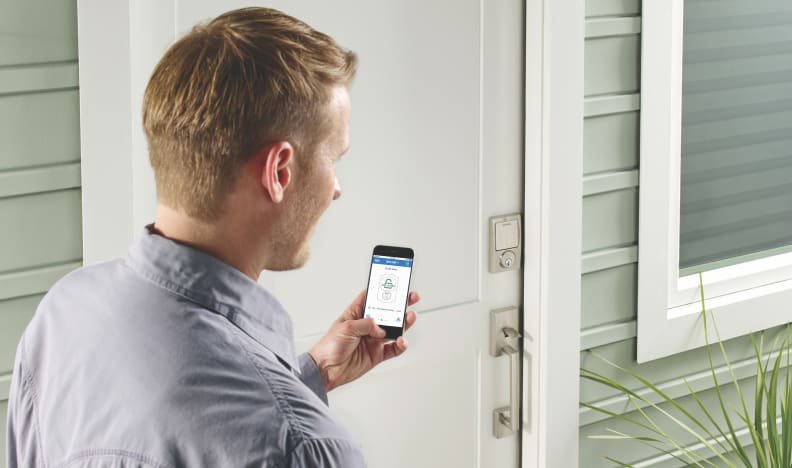 Best for Apple HomeKit
Schlage Sense Smart Deadbolt
The Schlage Sense, our previous top-scorer in this category, is a great smart lock. In fact, we found the Sense to perform identically in our testing to the Encode in most categories. The big differences are the Sense's lack of built-in WiFi and its smaller memory for passcodes (but do you really need more than 30?).
This lock can still connect to the internet, but you need to invest in a Schlage Sense WiFi adapter. This lock also comes equipped with built-in alarm sensors that will issue an alert if it senses an attack, which is great for those concerned about their smart lock being hacked.
It's also Apple HomeKit compatible, which means you can ask Siri to lock or unlock your door, even through your remote control if you own an Apple TV as well. If you own an iPhone and have already taken steps to fill your home with Apple HomeKit-compatible products, the Schlage Sense is a standout smart lock that should be on your radar.
Pros
HomeKit compatible

Built-in tamper alarm
Cons
Needs adapter for WiFi connection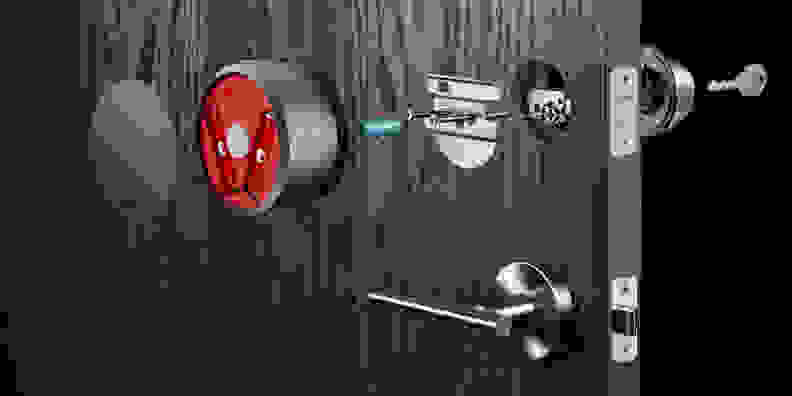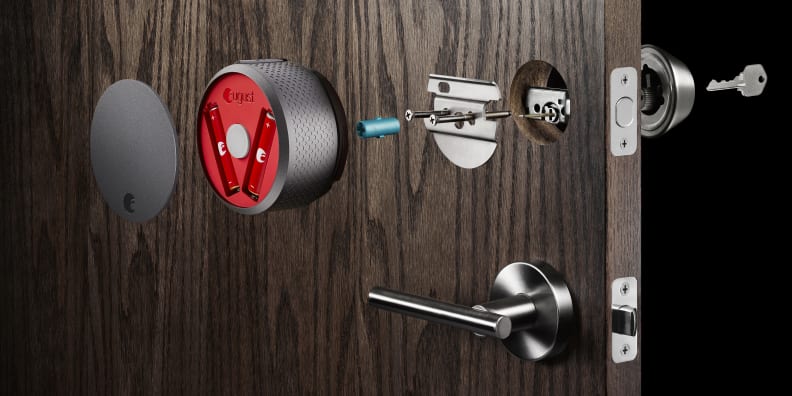 Best for Alexa, Best for Google Assistant
August Smart Lock Pro
A very close runner-up to our best overall lock was the August Smart Lock Pro. It's one of the most well known smart locks out there and has earned a well-deserved reputation for being a standout smart product.
It works with both Android/Google Assistant, iPhone/HomeKit, and Amazon Alexa and responds to voice command to automatically lock. With it, you can use virtual keys to hand out temporary access, enable auto-lock and auto-unlock based on the proximity of your phone, and a history log of who comes and goes. But maybe most importantly, August uses your existing deadbolt lock mechanism, meaning installation is a breeze and gives you that extra bit of peace of mind.
If you're interested in using the August with your Amazon Echo or any other smart assistant, you'll have to plug in the included August Connect. With this bridge, you'll be able to move your August from Bluetooth over to WiFi, which gives you control over your lock via your phone no matter where you are. Alternatively, the Connect is what lets you use your Echo to control your lock via the August Home skill.
How We Tested
The Tester
Hi, I'm Sarah Kovac. I'm the editor of our smart home section here at Reviewed. I don't remember a time in my life when I wasn't low-key obsessed with tech, and as an adult, I've been fortunate enough to make a career out of it. I spent several years freelancing about tech for outlets such as Wirecutter and PCMag until I came on staff with Reviewed in 2018.
I work remotely from my home, which is loaded up with smarts that I test day in and day out in real-world conditions. I know how frustrating some of these "smart" devices can be, and I know which ones are worth your time and energy.
The Tests
To test the smart locks, we used a piece of an actual door for installation. We assembled each one, noting which had newbie-friendly instructions, and which ones made us want to pull our hair out.
Once each lock was installed, we tested the accompanying app on Android and iOS, over WiFi and cellular data (when applicable). We rated each one on lock/unlock speed, app interface, connection reliability, responsiveness when used with voice assistants, ease of installation, and more.
We paid special attention to each lock's ease of use and reliability. After all, if you're spending the money to upgrade to a smart lock, it needs to work well. Every time.
Our tests proved that not all smart locks are as smart as you'd think, and when it comes to your home's security, it might be better to opt for a reliable, easy-to-use lock over one that's loaded with potentially confusing and unnecessary features.
What You Should Know About Smart Locks
Can You Use a Physical Key With a Smart Lock?
Digital keypads are great for when you don't have a spare key to loan the dog walker or babysitter, and also for those times when you lock yourself out of the house. However, most smart locks, like our favorite smart lock, the Schlage Encode Smart WiFi Deadbolt, come with traditional keys that you can use to lock and unlock the door as you normally would. It's a good idea to key the spare key on your keyring (or in a safe place where you can easily access it) in case the batteries in your smart lock die while you're out and about.
Can a Smart Lock be Hacked?
Yes. Like any smart product, it's possible to hack into a smart lock. Cybersecurity should definitely be a consideration, but we should also consider the many ways a smart lock offers more security than a "dumb" one. While definitely possible, the odds of someone having the know-how and motivation to hack your smart lock are going to be much lower than the odds of a door accidentally left unlocked, a burglar finding your spare physical key hiding under a rock, or your key wearing out and leaving you in need of a locksmith. A smart lock prevents many unfortunate scenarios that can result from the vulnerabilities of a dumb lock.
A smart lock can auto-lock your door, ensuring it isn't left unsecured. A smart lock totally eliminates the need for spare/hidden keys, and therefore lowers the likelihood one will be stolen, lost, or copied. And depending on the smart lock you choose, your fingerprint or phone will be all you need to get in your house—no more fumbling for keys. So, while smart locks introduce some risks, they eliminate others. Just make sure the password to your smart lock isn't "password."
Smart Assistant Compatibility
Whether you use Alexa, Google Assistant, or Siri, it's important to make sure the smart lock you choose works with your preferred smart assistant. It may seem obvious, but not all smart locks play nice with certain voice assistants.
Many smart locks work with both Alexa and Google Assistant, but that's not always the case with Apple's Siri. We think the Schlage Sense Smart Deadbolt is the best smart lock for Apple HomeKit users, but several other smart locks we tested, like the August Smart Lock Pro and Yale Real Living Assure Lock, can also be controlled with Siri, as well as Google Assistant and Alexa.
To avoid any surprises or headaches, look for a smart lock that's compatible with the smart assistant you use the most. Compatibility information can be found on the product's page or on the exterior of the product's packaging.
---
Other Smart Locks We Tested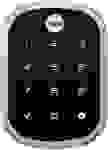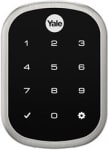 Yale Real Living Assure Lock SL YRD256
Whether we tapped a button in the app or used Alexa and Siri, the Assure Lock SL unlocked faster than the other locks we tested. It was almost instant. If enabling voice assistants to control your lock concerns you (Could just anyone in your house or near your phone talk to Alexa and control your lock?), not to worry. While locking the door by voice is painless, unlocking requires a spoken passcode instead of a punch in access code or pin code. The Assure Lock SL has a spot under the cover that allows for a smart home module to be plugged in.
We tested with the optional Connected by August kit, which comes with a door sensor and can connect the lock to HomeKit, Alexa, or Google Home for remote access. If you already use a Z-Wave hub like Wink for your smart home, Yale makes a module that will make the Assure Lock SL compatible with Z-Wave Plus as well. The Connected by August module connects the Assure SL to the August smart lock app, which we love. It is well-designed and simple to use. It even logs who unlocks your door and when, and all the data is stored in a timeline on the app.
Setting up the lock itself is as easy as you can hope for from a lock with so many features, and it walks you through each step with voice instructions, which are available in three different languages: English, Spanish, and French allowing you to lock remotely. Our only issue with this lock was that, while using it with Alexa and Siri was a dream, Google Assistant could only lock it, and wasn't ever successful in unlocking.
Pros
Fast response time

Intuitive app
Cons
Couldn't unlock with Google Assistant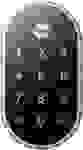 Nest x Yale Lock
If you already have the Nest Secure alarm system and/or cameras installed in your home, the Nest x Yale lock will integrate nicely with your familiar Nest ecosystem. The lock/unlock button resides on the same screen in the Nest app as your security camera feeds, so you can check the door and unlock it for your visitor with one tap.
Even more convenient is the fact that unlocking the Nest x Yale lock can automatically disarm your Nest security system. Nest has been in the smart security business for a while and it's obvious when you interact with both the hardware and software. The lock is sleek and feels well-made. The app is intuitive but also loaded with helpful features. We were a bit dismayed that the Nest x Yale is only compatible with the Google Assistant and not Alexa. Dismayed, but not surprised considering Google owns Nest.
So, if you don't need Alexa compatibility and you're one of the many fans of Nest's other products, the Nest x Yale lock is the one for you.
Pros
Works well with other Nest products

Intuitive App

Works with Google Assistant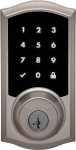 Kwikset Premis
The Premis is the ideal Kwikset lock for anyone with an iPhone and an established HomeKit household. Through the iOS-only app, you'll be able to lock/unlock your door, check a history log of who's come and gone, send virtual keys. The included touchscreen keypad lets you create up to 30 unique codes that could be permanent (for your family) or temporary (for visiting friends or Airbnb guests). Plus, if you own a 3rd generation or later Apple TV, you can control the Premis remotely.
It didn't have the fastest unlock/lock times, but it also never stretched past 5 seconds, which isn't something that can be said for all of the locks we tested. Still, if you're looking for a HomeKit compatible lock that performs exceptionally well, I'd recommend our number one pick, the Schlage Sense.
Pros
Activity timeline

Up to 30 unique codes

HomeKit compatible
Cons
App is iOS only

Slow response time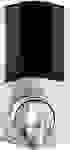 Kwikset Kevo Convert
The Kwikset Kevo Convert is a simple way to keep your exterior lock and keys, and instead replace only the interior deadbolt mechanism. Much like the Kevo 2nd Gen, the Kwikset app will guide you through an interactive installation process that should leave you with a fully functioning lock in about 10-15 minutes. It's a bit more affordable than a full assembly smart lock while keeping all of the same benefits.
The bad news is that in our testing, the Convert took upwards of 10 seconds to lock and unlock the door. That might not seem very long, but try saying that when it's 90 degrees outside and you're stuck waiting for your lock to let you inside.
Pros
Works with existing lock and keys

Easy installation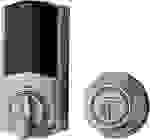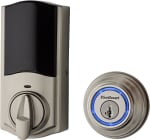 Kwikset Kevo Smart Lock 2nd Gen
The Kwikset Kevo Touch-to-Open is another great lock that was very easy to set up and use. A step-by-step guide in the app provides easy and clear directions on installation, which should only take about 10 minutes if you have a screwdriver handy. After that, it's a simple matter of using your phone—or a tap from your finger—to lock and unlock your door. There's no need for a physical key.
That's right, I said tap from your finger. The Kevo Touch-to-Open, like its name implies, allows you to tap the exterior plate when your phone is within Bluetooth range to lock and unlock your door. In my testing, I found that it wasn't 100 percent reliable, sometimes lighting up with nothing happening. It consistently worked from the app, though, and had one of the faster lock/unlock times compared to the competition.
If you want the full and best possible experience, you'll have to pick up the Kevo Plus in-app upgrade. It'll set you back a few bucks, but will let you remotely lock your door no matter where you are and check the status of your door right from your app. It's not cheap, but you're getting a lot of convenience for it.
Best for Smart Home Hubs
Schlage Connect
The Schlage Connect is a great app if you're smart home is already set up with a Z-Wave-compatible hub like the Wink Hub 2, which we used to test the lock. It has a touchscreen keypad for multiple, unique codes, improved security through built-in alarms and sensors, and can even work with your Amazon Echo—with the Wink skill activated.
Unfortunately, our tests found that working through two systems, in this case, Wink and Alexa, will pretty severely delay any app commands and cause a higher chance of the app crashing, at least for Wink. The Connect was another lock that sometimes took up to 10 seconds to engage and lock/unlock my door.
Pros
Z-wave compatible

Built-in sensors and alarms
Cons
Unreliable app

Slow response time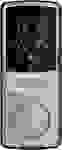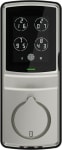 Lockly Secure Pro
The Lockly Secure Pro has some promising features. It comes in latch and deadbolt versions, and you have your choice of Satin Nickel or Venetian Bronze finish. But this is more than just a pretty lock. The keypad has a unique security feature that helps protect your entry code from would-be lock hackers.
The numbers on the virtual keypad randomly group together to make up four buttons. The numbers on each button are different each time the lock is used, so someone watching your hand in an attempt to figure out your entry code will see different movements each time you enter. Pretty smart.
Lockly comes with a WiFi hub, a lifetime limited warranty covering the finish and mechanics, an easy-to-install door sensor, a fingerprint sensor, and a two-year warranty covering the electronics. We loved the Lockly's PIN protection and thoughtful features, but locking and unlocking from the app was slow and finicky. Sometimes our phone wouldn't connect to it at all.
After a few app updates, this lock may prove to be one of our favorites. But until then, we'd recommend something a little more simple and reliable, like the Schlage Encode or Yale Assure SL.
Pros
Randomized number pad

Latch or deadbolt

Fingerprint sensor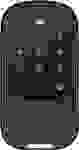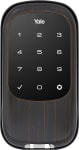 Yale Touchscreen Deadbolt With Z-Wave
Likewise, the Yale Touchscreen Deadbolt with Z-Wave didn't perform to the expectations set by previous locks in this list. It suffered from the same headache-inducing installation as the Yale Assure but was saved by the same Wink app we used for the Schlage Connect. While the app was the exact same as the one we used with the Schlage, it frequently dropped our connection to the Yale lock.
Once everything was set up, it did unlock and lock the door in an average of five seconds—similar to most of the other locks we tested. Unfortunately, it's just not worth the hassle when there are other, better smart locks to choose from.
Cons
Difficult to install

Unreliable connection with Wink app
More Articles You Might Enjoy
The Best Smart Indoor Security Cameras
The Best Smart Doorbells
The Best Smart Water Leak Detectors
The Best Smart Outdoor Security Cameras
Up next
Get Reviewed email alerts.
Sign up for our newsletter to get real advice from real experts.