Kitchen & Cooking
The Best Canadian Thanksgiving Kitchen Tools
Enjoy hosting Thanksgiving dinner with these trusted products.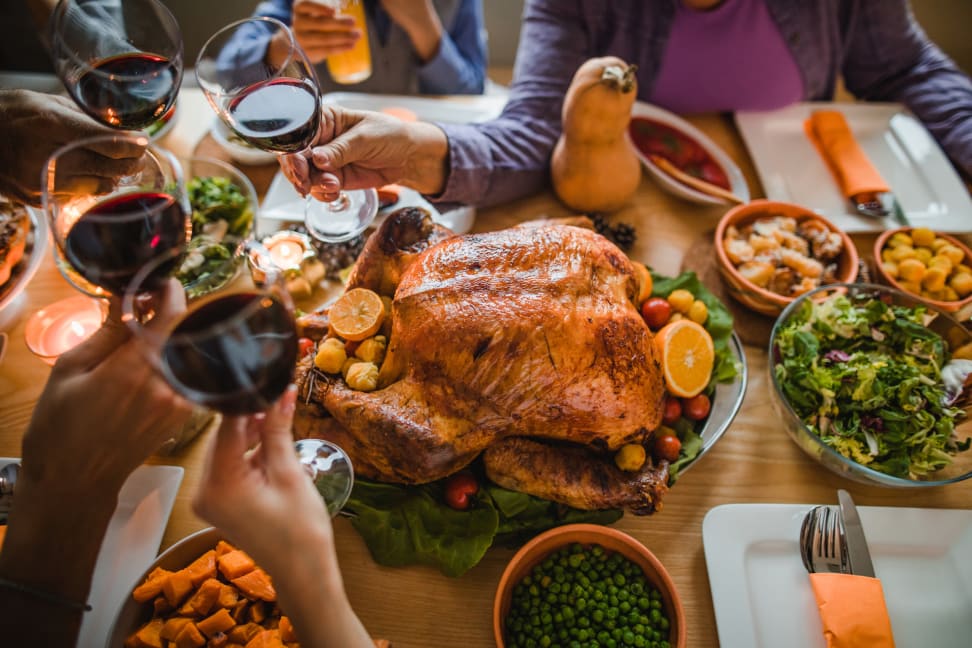 Credit: Getty Images/ tyskynesher
I have now hosted Thanksgiving and Christmas for the family for many years, which has sometimes included 20+ close and extended family members. And while I might be "host," it takes an army to help prep the house, arrange activities, and, of course, contribute to the delectable dishes that will make up the dinner spread.
Over the years, I have acquired new cooking utensils, cookware, and other kitchen tools that I realized too late in the process would have really come in handy. While we all focus on the most obvious must-haves, there are other items that will truly make the process run a lot more smoothly and make your job easier. And for anyone hosting a gathering, whether for four people or 40, having the right tools to make it a success matters.
Here are the best Thanksgiving tools worth getting, including ones we have tested at Reviewed and all ones that you can buy right now in Canada.
Cook the Turkey to Perfection
What's Thanksgiving without a turkey? It's the quintessential part of the meal, so you want it to be perfectly juicy with a crisp skin and tender meat. Turkeys don't require a ton of work (really!), but you need the right tools to make the process easy.

Cuisinart MCP117-16BR Stainless Rectangular Roaster with Rack
A good roasting pan is key to ensuring the perfect cook on a turkey, which should be in the oven at about 350°F for an average of 20 minutes per pound (so a fresh 12-lb bird should cook in about four hours). A roasting pan with a rack is the best option as the juices will easily run off to the bottom of the pan, allowing you to continuously baste the turkey with them (more on that later). A rack also prevents the bottom of the bird from going soggy. We loved this Cuisinart roaster not only for its affordable price, making it a great option for first-time buyers, but also its flat surface and lofted rack handles that make it easy to lift out of the oven.

Get the Cuisinart MCP117-16BR Stainless Rectangular Roaster with Rack at Amazon Canada for $128.05
KT Thermo 3" Dial Oven Thermometer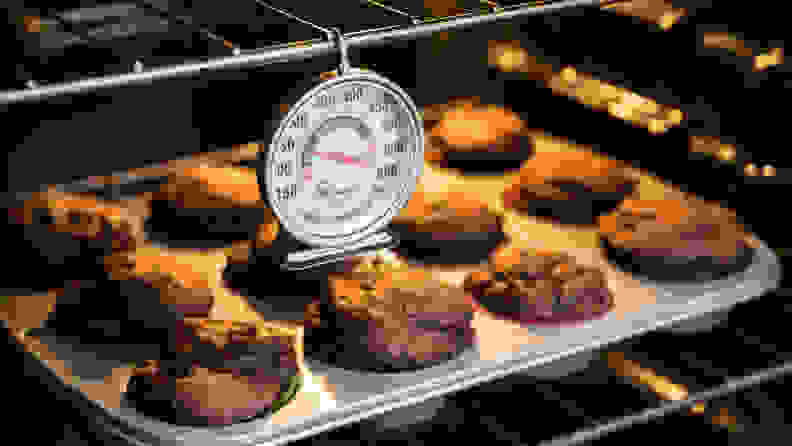 Suppose you're using an old oven that might not always accurately report the temperature. In that case, you can grab an oven thermometer and place it inside to ensure that you won't end up with overcooked and dry turkey or burnt vegetables. We love the perfect size of the KT oven thermometer, along with its rugged build that can withstand temperatures as high as 600°F. In our tests, it accurately clocked temperatures and securely clipped to the oven rack, which kept it out of the way of the large roasting pan. The markings are large and easy to read, but keep in mind there's no Celsius – though most kitchen appliances sold in Canada use Fahrenheit anyway. In addition to the degrees listed in 50°F increments, there's also wording for "Warm," "Bake/Roast," and "Broil" so you can ensure the oven interior is at the right temperature for the task at hand.

Get the KT Thermo 3" Dial Oven Thermometer at Amazon Canada for $34.96
Meater Plus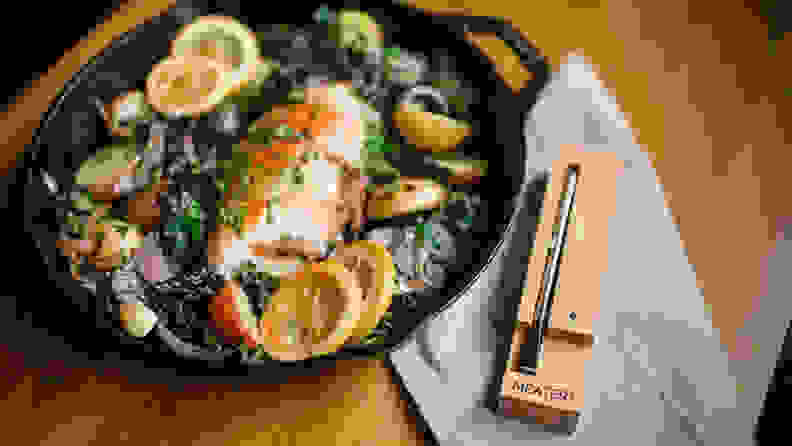 For starter cooks worried about serving pink and underdone turkey or, conversely, a dry and overcooked bord, a probe thermometer can make all the difference. The Meater Plus did well in our U.S. tests. It works alongside a smartphone app via Bluetooth or Wi-Fi and reports both the meat's internal temperature and the oven temperature, and estimates cook time based on your set target temperature. It's limited to being used with meat and poultry (hence the name), but this means you can use it beyond Thanksgiving for roast beef, steak, pork loins, and more.

Get the Meater Plus at Amazon Canada for $195.05
Black & Decker EK500B Electric Knife
Getting an electric knife changed my life when it came to carving turkey, ham, and other large cuts of meat and poultry. We named the Black & Decker EK500B the best overall electric knife you can buy. Not only are the serrated blades dishwasher-safe, making one less item you need to wash by hand, but it aced every test we threw at it, from slicing bread and sandwiches to even hard cheese. But what truly sets this electric knife apart is that it's pretty quiet, and the ergonomic handle is indeed very comfortable to hold. For someone who might be gifted the honours of carving the turkey for the first time, using this knife will make the task much less daunting.

Get the Black & Decker EK500B Electric Knife at Amazon Canada for $28.97
Epicurean Gourmet Series Cutting Board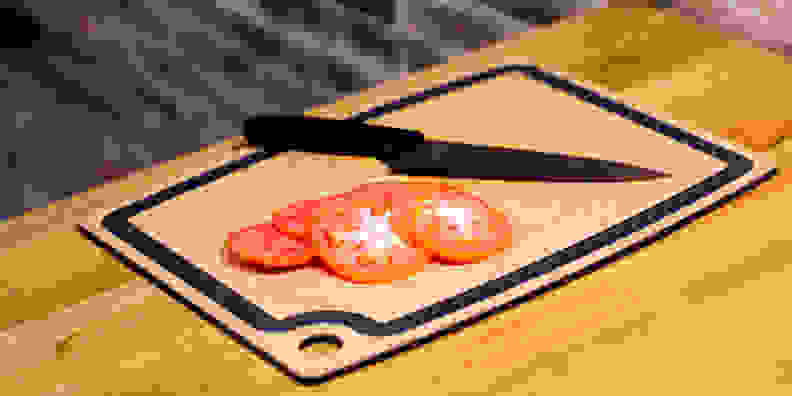 The first time I cooked a large-sized turkey, I quickly realized that my basic cutting board wouldn't cut it for carving. You need something large enough to accommodate the full turkey with room on all sides, as well as grooves to prevent juices from spilling all over the table or counter. The Epicurean Gourmet Series Cutting Board is one of our favourites, and we awarded it the "best for juicy foods," which makes it the ideal option for a scrumptious Thanksgiving turkey. It has wide grooves that can hold up to 12 cups of liquid, plus it's lightweight and dishwasher safe. The surface is nonporous and made of wood fibres and resins, so it won't absorb any liquid. We even tried to stain it with beet juice and it was a no-go! The board will maintain its pristine look since it isn't prone to scratches like many other wood cutting boards. Use it for chopping fruit and vegetables as well by simply flipping it over to the flat side.

Get the Epicurean Gourmet Series Cutting Board at Amazon Canada for $79.99
Kitchwise Deluxe Stainless Steel Baster with Injector and Cleaning Brush
You can (and should) turn all those flavourful juices that fall from the turkey to the bottom of the pan into a rich gravy, But there's more you can do with this liquid before getting to that stage. That includes basting the turkey every half hour or hour to keep it juicy and tasty. This baster set includes a 100% food-grade stainless steel baster that's resistant to high heat and doesn't retain grease or odours, a needle to help penetrate the turkey to inject the flavours, and a cleaning brush. Both the needle and brush are dishwasher safe as well.

Get the Kitchwise Deluxe Stainless Steel Baster with Injector and Cleaning Brush at Amazon Canada for $17.95
Make and Serve the Perfect Side Dishes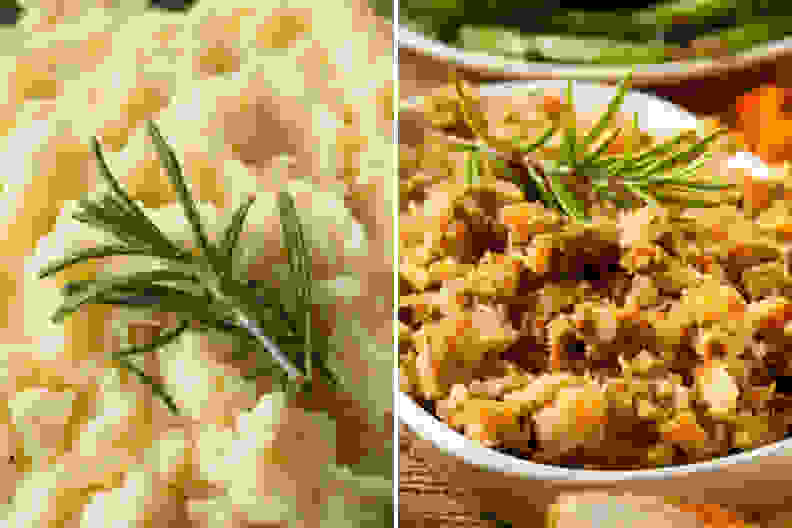 Everyone has those staple Thanksgiving Day side dishes, which might include sweet potato mash, corn, stuffing, cranberry sauce, and roasted vegetables. Whatever your plan, traditional or not, there are some essential kitchen tools that will come in handy.

Cuisinart CTG-00-BG Boxed Grater
For years, I survived with a simple and flat handheld grater. But as I got more into cooking and baking, I realized a boxed grater would come in handy. And they really are life-changing in the kitchen. Our U.S. team tested box graters, and the Cuisinart CTG-00-BG came out on top as the best value option. Since the grating surface is rigid and doesn't flex, it's perfect for hard products, like potatoes, carrots, or parmesan cheese to top a side dish. It worked well and fast, and for the price, it can't be beaten.

Get the Cuisinart CTG-00-BG Boxed Grater at Amazon Canada for $23.09
Black & Decker BL2010BG Blender
Chances are if you use a blender often, you probably already own one. But if you just need one for occasional use, it might be worth looking for a high-quality, affordable model. The Black & Decker blender is the best value blender you can buy. Along with being compact, which means you can store it away in a small cupboard when you aren't using it, it blends smoothly and is easy to use via the control panel. Use it to quickly blend boiled potatoes for a smooth texture, chop frozen fruits or vegetables for a side dish, or do a quick pulse to chop walnuts or pecans to pop into your stuffing. Once done, all the parts are dishwasher safe, so clean-up is a breeze.

Get the Black & Decker BL2010BG at Bed Bath & Beyond for $51.99
Instant Pot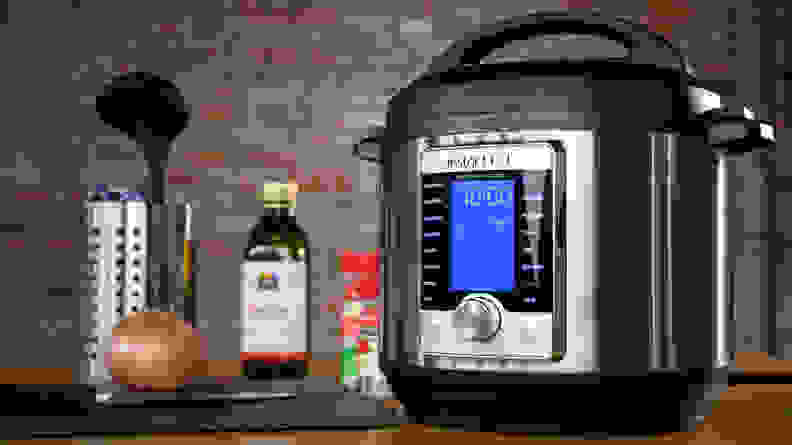 I love my Instant Pot – it's one of the best purchases I made, and even 4+ years later, I still use it almost daily. For Thanksgiving, it's a great secondary cooking vessel for making side dishes, from steamed corn and other vegetables to rice and sauces. We chose the Instant Pot Ultra as the best overall multicooker you can buy, but really, you can't go wrong with any Instant Pot. It's a versatile device that lets you cook pretty much anything in a fraction of the time it would take in the oven or stovetop. You can steam, pressure cook, and even slow cook, or use one of the preset modes to whip up a quick batch of rice or hard-boil eggs for a deviled eggs platter. We love the Keep Warm function, which comes in handy for getting a side dish cooked and keeping it in the Pot until you're ready to serve. It will stay toasty warm for hours.

Get the Instant Pot Ultra at Amazon Canada for $143.69
Mercer Culinary 6-piece Forged Knife Block Set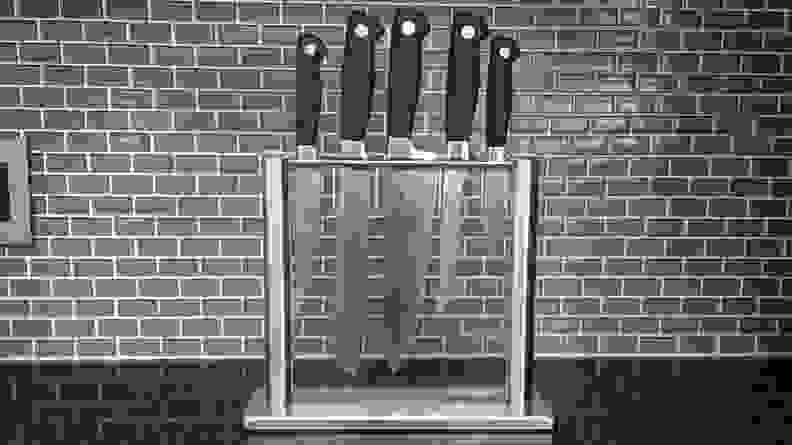 Everyone needs a good knife set with various sized blades for prepping everything from chopped vegetables to intricately pared fruit for an eye-catching salad. Mercer is known for supplying culinary schools, so you know it's good quality and built to last. When we tested this Mercer set, we were impressed with the nice grips, the stylish design, and the overall sharpness. The set, which includes an 8-inch chef's knife, 3.5-inch paring knife, 8-inch serrated bread knife, 5-inch utility knife, and a bonus 6-inch boning knife, works just as well as more expensive sets.

Get the Mercer Culinary 6-piece Forged Knife Block Set at Amazon Canada for $223.39
Zyliss Swift Dry Salad Spinner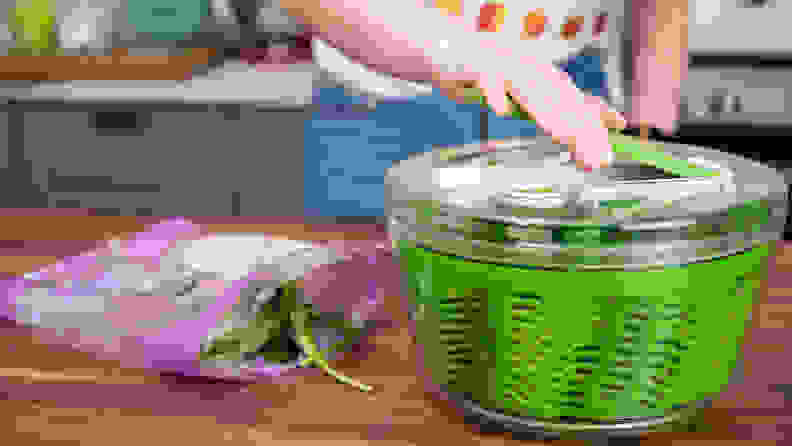 After spilling lettuce, tomatoes, and other salad toppings all over the kitchen floor while trying to toss a freshly made salad, chances are you have learned of the benefits of a salad spinner. And the large-sized Zyliss Swift Dry salad spinner is perfect when making large quantities for entertaining. Our tester named it her favourite for a few reasons beyond the ample size: it's easy to use one-handed by pressing down on the large lever, excellent at drying, and the bowl works as a serving dish, albeit not a fancy one if you're looking to impress. But if you're hosting close family members and you aren't so worried about perfect presentation, you can go straight from spin to table without dirtying up more dishes.

Get the Zyliss Swift Dry at Amazon Canada for $43.98
Top off the Night with Delectable Dessert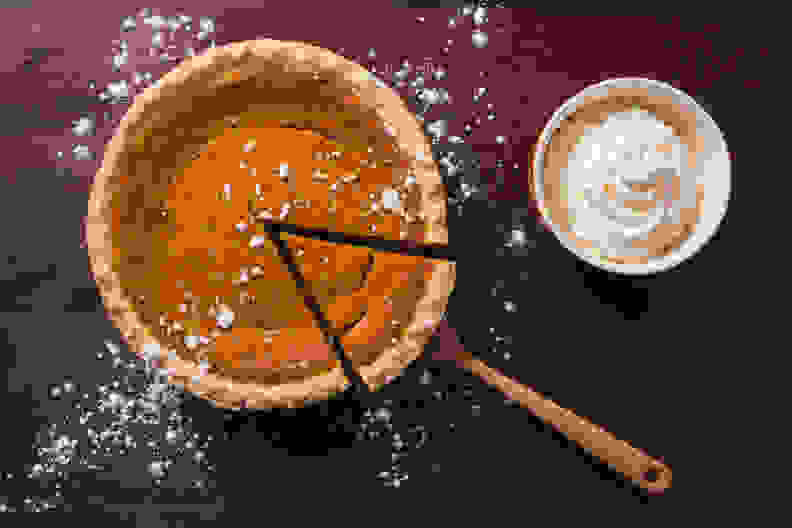 Despite how full guests will probably be after turkey and all the delicious sides, a Canadian Thanksgiving is not a Canadian Thanksgiving without dessert! And chances are, you want to go all out with something homemade.

Emile Henry 9-inch Modern Classics Pie Dish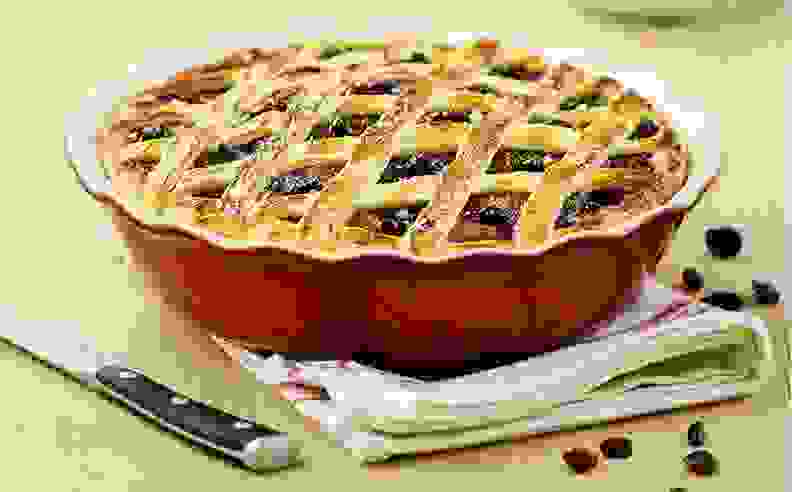 It's amazing the difference a good pie dish can make in how well and evenly your freshly baked pie cooks and can be cut and sliced and how it looks and is presented. It's worth investing in a good pie dish like the Emile Henry 9-inch Modern Classics Pie Dish, which we named the best overall pie dish you can buy. The ceramic pie dish comes in a ton of colour options, so you can find the one that matches or complements the rest of your cookware. It's also safe for high heat, can be cleaned in the dishwasher, and is even microwavable for reheating leftovers when you want a midnight snack. Our tester found that pies came out of the oven with crispy and flaky crusts, and the ruffled top will inspire you to create a fluted edge. While this is perfect for pumpkin pie, you could also use this pan for dishes like scalloped potatoes or candied sweets, both for Thanksgiving and beyond.

Get the Emile Henry 9-inch Modern Classics Pie Dish at Amazon Canada for $52.90
Chef Pomodoro Multi-Purpose Dough Blender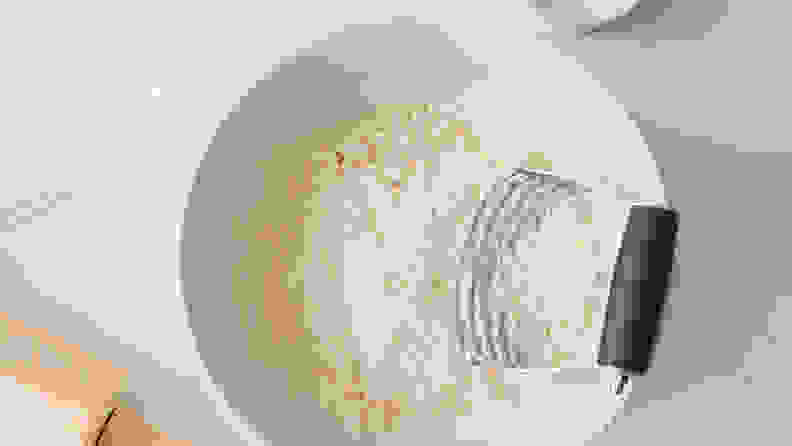 It took me years before I realized it would make sense to invest in a pastry blender, and it has paid off in spades. These handheld devices let you manually cut cold butter into flour, so it remains as tiny pea-sized bits that result in a super-flaky and buttery crust for pie or pastry, like scones. Sure, you could use a fork, but a pastry blender makes the job much easier, cleaner, and more fun! The Chef Pomodoro multi-purpose dough blender features five durable stainless steel blades to mix, blend, and cut in your butter effectively. The contoured grip is non-slip, and the entire piece is dishwasher safe to save you time.

Get the Chef Pomodoro Multi-Purpose Dough Blender at Amazon Canada for $14.99
J.K. Adams Plain Maple Rolling Dowel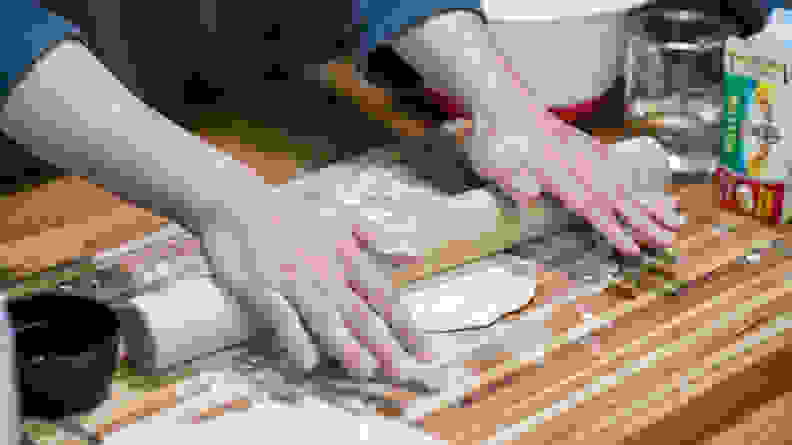 After using a rolling dowel versus a traditional rolling pin with handles, you will never go back. It's so much easier to get the dough nice and thin, not to mention evenly rolled, without accidentally cutting the sides. Whether it's for fresh pasta or your homemade rolls, it's worth investing in one of these. As the best overall rolling dowel in our tests, the J.K. Adams plain maple rolling dowel delivers with its sturdy wooden cylinder, though keep in mind that it's 19 inches long, so you'll need sufficient space to store it. Importantly, flour sticks nicely to the dowel, so you don't have to worry about the dough sticking and making a mess. Once you're done, toss it in the dishwasher.

Get the J.K. Adams Plain Maple Rolling Dowel at Amazon Canada
After the Party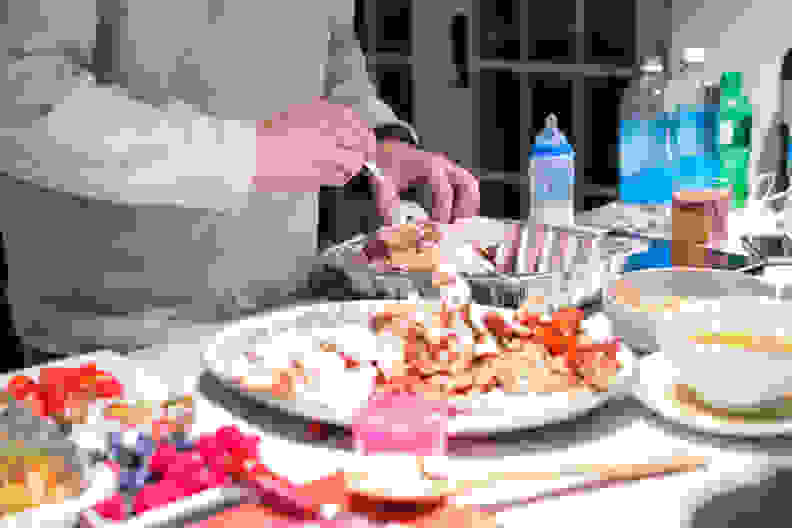 After the big meal, chances are you'll be relaxing to watch some television, playing games, or maybe even hanging out outside if the weather is still nice. But there's also that inevitable task of cleaning up and putting away leftovers.

PremiumRacks Professional Dish Rack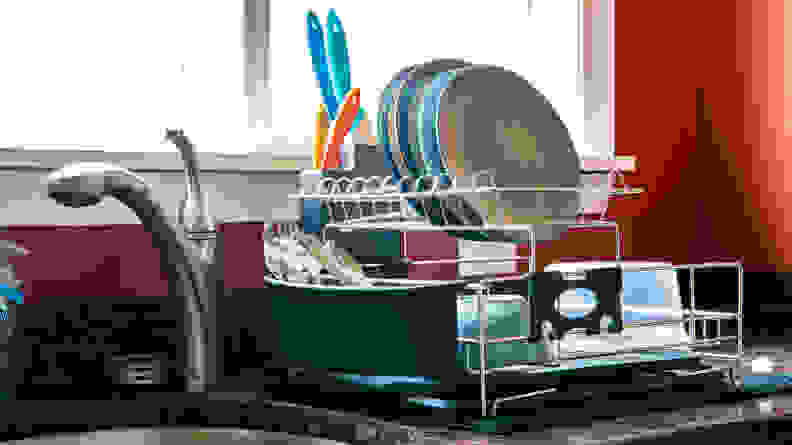 If you're lucky enough to own a dishwasher, you'll only have a minimal amount of dishes to hand-wash. But after a long day of prepping and cooking, the last thing you want to do is stand in front of a sink and not only wash dishes but also dry them. This is where a good dish rack comes in. We love the PremiumRacks Professional Dish Rack, which is made of stainless steel in a double-decker design so you can dry more without requiring additional space. The top section holds plates nicely, while you can use the bottom for things like mixing bowls that can't fit in the dishwasher or aren't dishwasher safe. It also has two drainboard options so you can choose whether to let the water pool or tip into the sink. It even comes with a microfibre close you can place underneath. It takes some time to assemble this dish rack, but it will be worth it.

Get the PremiumRacks Professional Dish Rack at Amazon Canada for $118.54
Pyrex Ultimate 10-piece Storage Set
The end of the night inevitably leads to loads of leftovers for preparing turkey sandwiches, casseroles, and other dishes well into the following week. You can keep everything fresh and safe in the refrigerator with a good set of storage containers. Pyrex is a leader in this space, and the company's 10-piece Ultimate set doesn't disappoint. In our reviews, we found the glass construction to be sturdy and classy looking. The dishes are made from tempered glass, so you can remove the lid and pop them right into the oven for reheating. If you prefer to use the microwave, the lids have a vent for steaming. Just make sure to use oven gloves when removing them since there are no handles.

Get the Pyrex Ultimate 10-piece Storage Set at Crate & Barrel for $92.95
Keurig K-Elite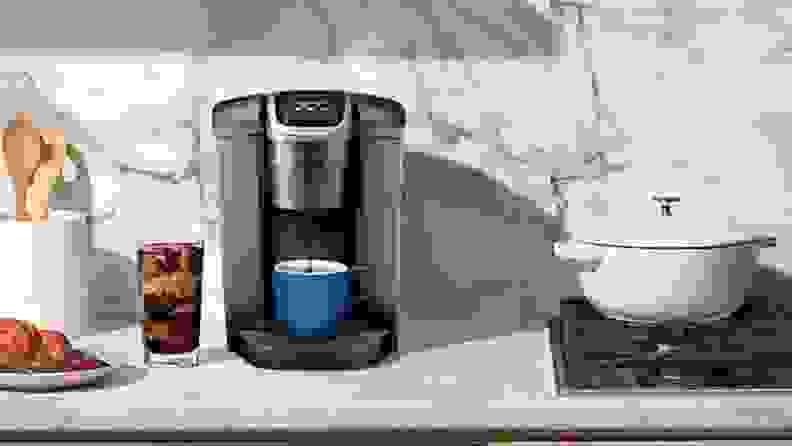 You might have already served coffee with dessert, but kicking back after resting up to pour another cup of java, tea, or hot cocoa might be just what the doctor ordered. Otherwise, a single-serve coffee maker is great for a quick caffeine fix the next morning when you awaken to see the mess that still needs cleaning. Among the many single-serve coffee makers out there, Keurig makes some of the best, and we love the Keurig K-Elite. It filters water to make it purer and has a large reservoir, so you won't need to refill it if sleepover guests want to make their favourite brews via K-cup pods the next morning. It even has an iced coffee option that outputs more concentrated coffee that won't be diluted by ice once you add some cubes to cool the brew down.

Get the Keurig K-Elite at Amazon Canada for $167.98
The product experts at Reviewed have all your shopping needs covered. Visit Reviewed Canada for all the latest reviews, recommendations, buying guides, and coverage of all the best products available in Canada.
Prices were accurate at the time this article was published but may change over time.