Smart Home
The best back-to-school tech products
Our favourite tech items for the new school year.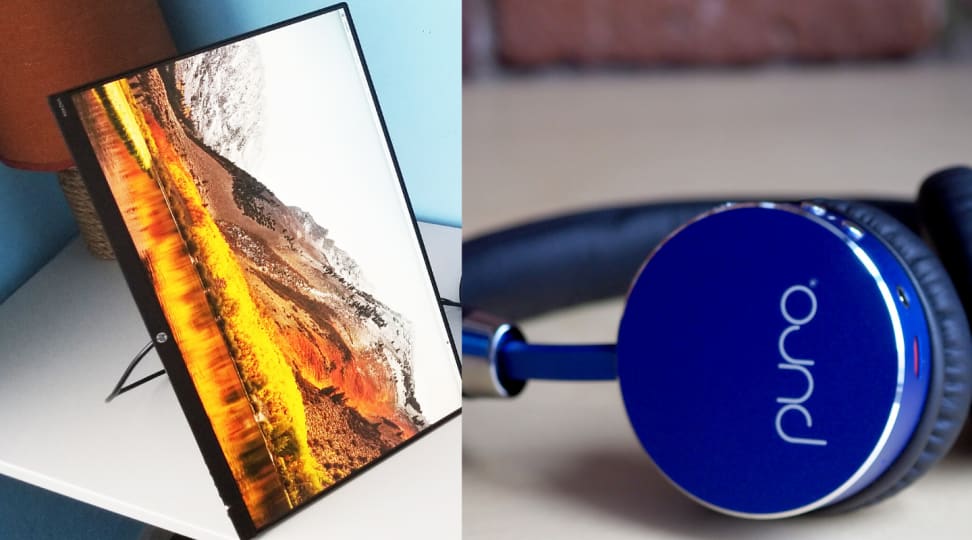 Credit: Reviewed / Lee Neikirk / TJ Donegan
With some provinces offering in-person and remote learning arrangements for students due to the coronavirus pandemic, it's essential to make sure your student has access to quality tech products for the upcoming academic year.
Whether they're in university or junior school, we've rounded up the top tech products for a great year of education.
Reviewed experts have physically tested every product in this lineup in our U.S.-based labs. We can confidently recommend these as the very best back-to-school tech products you can buy right now.
Best Laptop for Students: Apple MacBook Air (2020)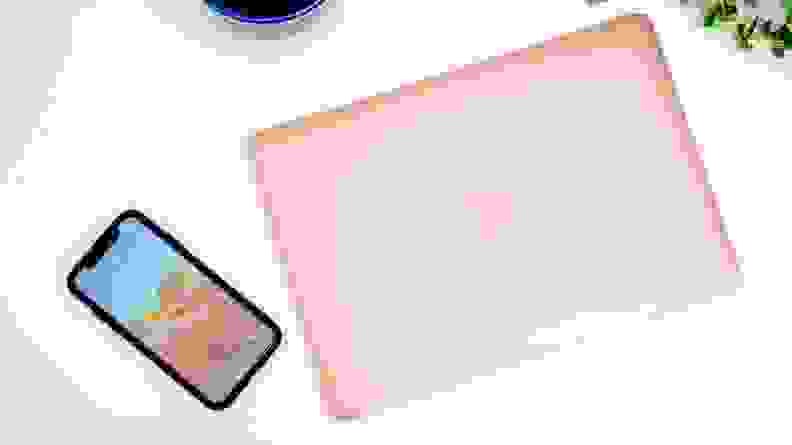 With almost thirteen hours of battery life, a record-breaking M1 processor, and an incredibly smooth trackpad and keyboard, it should be no surprise that the MacBook Air M1 takes the top spot for students. Unless you need Windows 10 for your classes, the MacBook Air is the perfect laptop to pull all-nighters writing essays and streaming high-resolution video.
In addition to astonishingly fast speeds, the MacBook air stands out for its battery life. Our battery test always pulls fewer hours from the laptops than they claim to give, so we expected the claimed 15-hour battery life to turn into nine hours. Instead, we got over almost 13 hours, which is just one hour shy of the M1 MacBook Pro 13. Even without that extra hour, we went days without charging the MacBook Air despite using it during work hours. This laptop can stay awake for almost as long as you can.

Get the Apple MacBook Air (2020) at Amazon Canada for $1,199.99
Best USB Battery Pack: Mophie PowerStation PD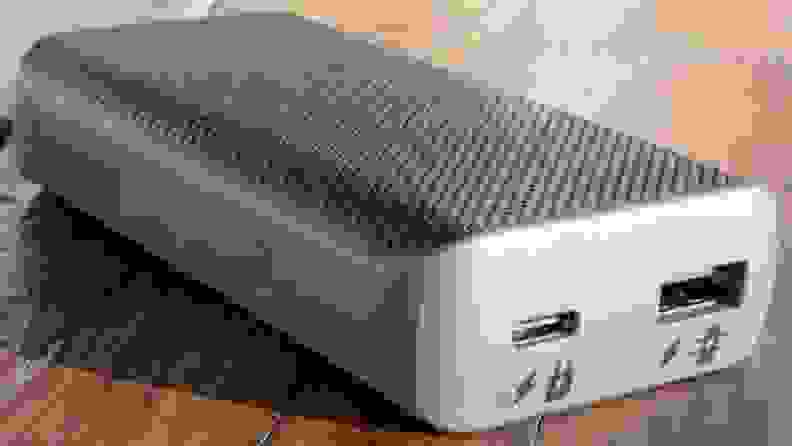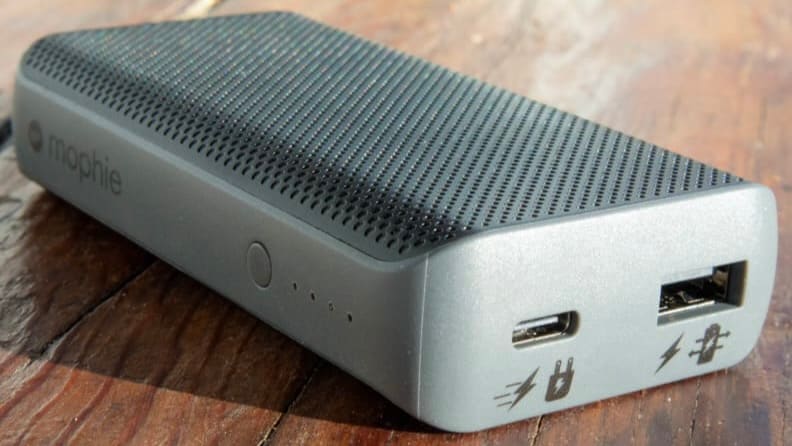 It's no secret that students attending in-person classes rely heavily on their smartphones throughout the day, which is why a portable battery pack is extremely useful to keep their devices charged up.
At just over 4 x 2 x 0.9 inches, the Mophie PowerStation PD is a small battery, but it packs a punch with its 6700 mAh capacity. This juice can be output through its USB-C or USB-A port, which delivers 18 and 14 Watts, respectively. This Mophie is an ideal battery pack for power users during the workweek or for keeping your smartphone powered up throughout a cross-country flight.

Get the Mophie PowerStation PD Amazon Canada for $58.13
Best Computer Monitor Under $200: Samsung C24F390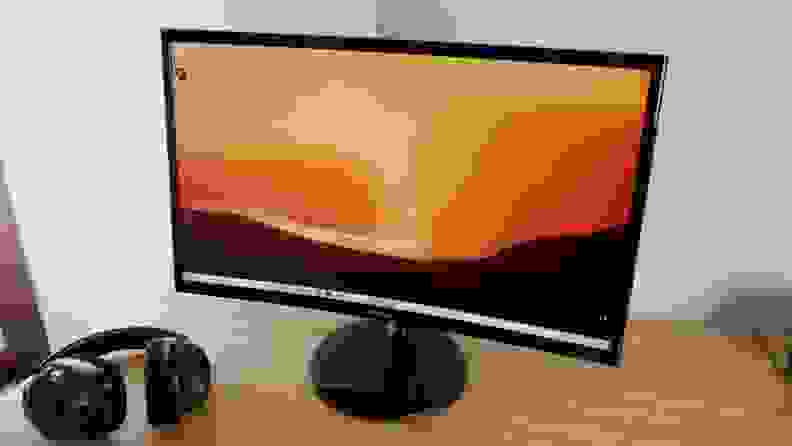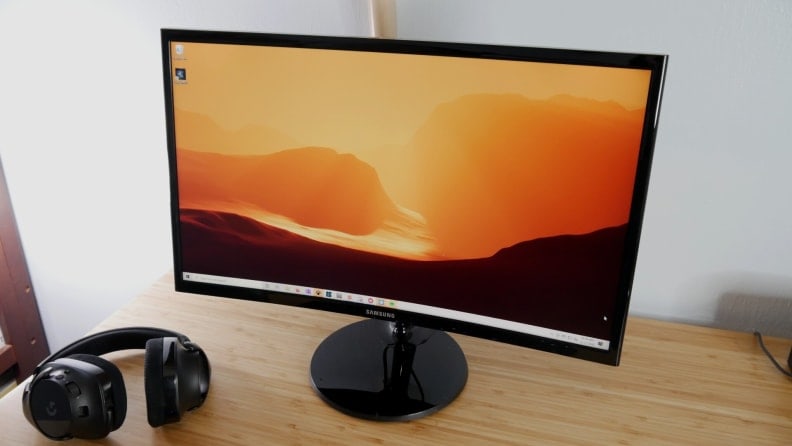 Using a second monitor won't make school work go twice as fast, but it will certainly help students be more efficient. The Samsung C24F390 wins our nod thanks to its image quality, which beats most monitors in its class thanks to the contrast ratio of its Vertical Alignment display panel. This monitor can display deep, inky black levels in scenes where most budget monitors only show a hazy, disappointing gray. Yet it's also much brighter than competitors we tested in everyday use. You might not notice the C24F390's advantage when editing a spreadsheet, but it's obvious in movies and games, which look vibrant and crisp on its screen.

Get the Samsung C24F390 at Amazon Canada for $178
Best Wireless Headphones: Sony WH-1000XM4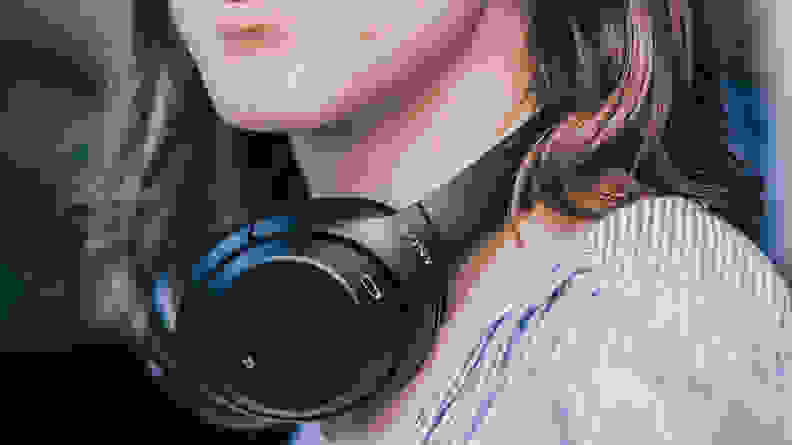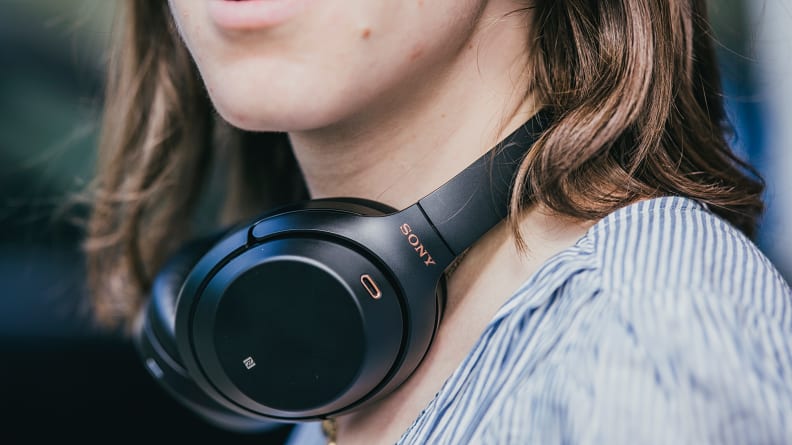 No matter where your student will be learning during the school year, a quality pair of noise-cancelling headphones is a must, especially for those in noisy workspaces. Here at Reviewed, we've tested our fair share of the best wireless headphones over the years, and Sony's WH-1000XM4 is our top choice.
Combining excellent sound quality, all-day comfort, powerful noise-cancelling, and a stylish design, the 1000XM4 is an outright win for students looking to focus on their work and jam out in the process. They connect both wired and wirelessly and have an excellent built-in mic that's great for video calls.
Can't afford the Sony 1000XM4? The WH-CH710N headphones, also from Sony, offer many of the same great features, including good sound and noise cancellation, in a much more affordable package.
https://www.reviewed.com/canada/headphones/buying-guide/11-noise-cancelling-headphones-sets-canadians-can-buy

Get the Sony WH-1000XM4 at Amazon Canada for $498
Best Headphones for Kids: Puro Sound Labs PuroQuiet Kids Headphones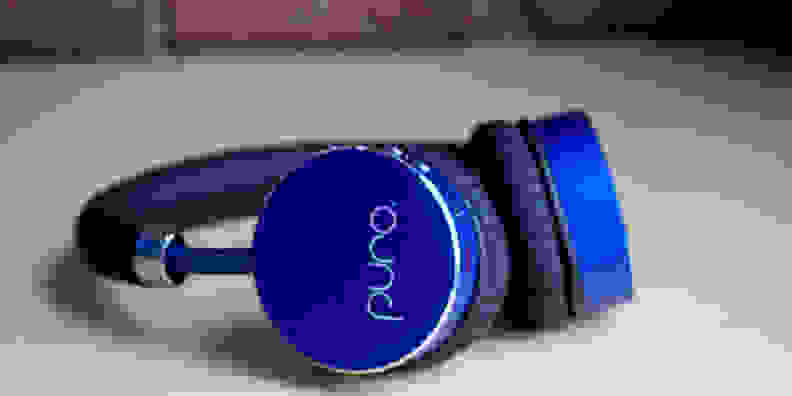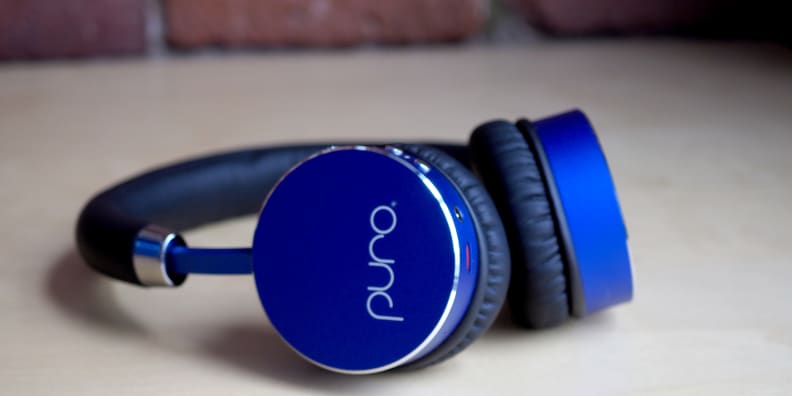 From classroom computer learning games to video chats with the whole class, kids also need a quality pair of noise-cancelling headphones to get their work done. Out of the nine child-friendly headphones our editors tested, the Puro Sound Labs PuroQuiet Kids Headphones came out on top as the best headphones for kids, offering great sound and volume limiting to keep their hearing safe.
Though volume-limiting headphones are critical for protecting your child's hearing, the recommended max of 85dBA isn't very loud. These headphones help solve that by further cutting down ambient sound with noise cancellation. Headphones that cost around $100 (or higher) can be pricey for younger children who are likely to forget them somewhere (or simply break them), but for an older kid wanting nicer headphones, these are worth the investment.

Get the Puro Sound Labs PuroQuiet Kids Headphones at Amazon Canada for $159
Best Amazon Echo Speaker: Amazon Echo (Fourth-Generation)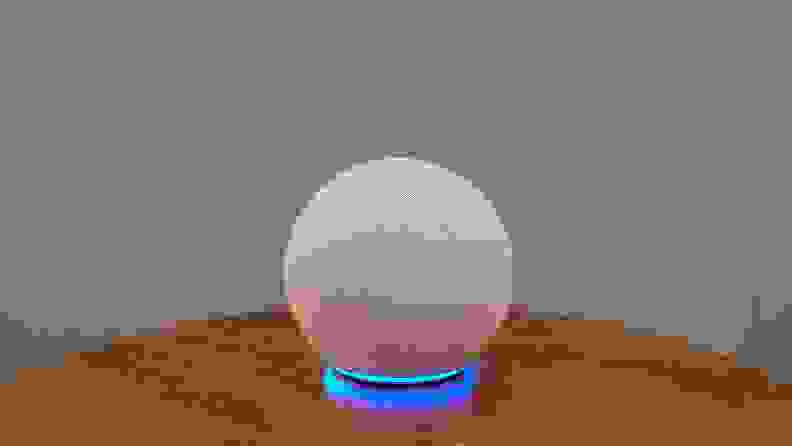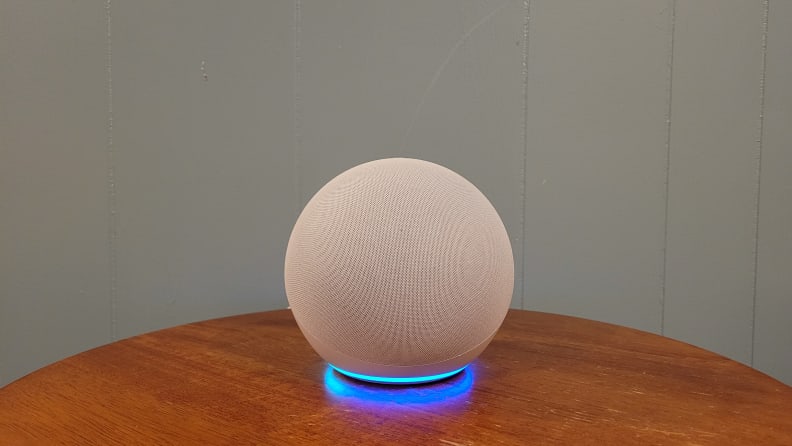 Need a hands-free way for your child to easily keep track of their class schedule? The Amazon Echo is our recommendation for the best Echo smart speaker. This speaker is full of more than 100,000 Alexa skillslike calendar management and reminders that can help your student stay on task this semester.
Alexa can also help with homework, play games, set timers, and create more fun for kids. While every Echo smart speaker has access to the same Alexa skills and features, the fourth-generation Echo offers the best blend of quality, performance, and value.
The Echo has great sound quality, so your kids can listen to music while they study, thanks to Dolby audio, a 3-inch woofer, and a 0.8-inch tweeter. It also has auxiliary input and output as well as Bluetooth connectivity for streaming music from another device. You can also use it to make calls to your student if they're away at university, or use it as an intercom system within your home.
For a smaller, more affordable Echo speaker, check out the Echo Dot (third-generation). For those who prefer Google Assistant, the Nest Mini is a compact, easy-to-use smart speaker option.
If you're looking for a smart speaker for students that comes with both Google Assistant and Alexa, we'd point you to our favourite smart speaker, the Bose Home Speaker 300.

Get the Amazon Echo (Fourth-Generation) at Amazon Canada for $89.99
Best Tablet: Apple iPad Air (2020)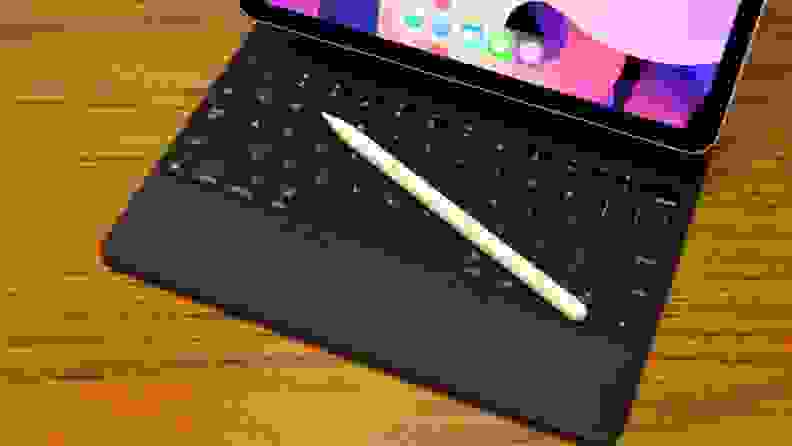 Every back-to-school tech setup needs a tablet that can do it all, and the Apple iPad Air (2020) is the best tablet for most of us. It may be a little more expensive than the entry-level iPad, but you'll be rewarded with an iPad Pro-level experience without the iPad Pro price tag. In our testing, the iPad Air performed better than almost any tablet ever, with the only match being Apple's latest Pro model. Like the Pro, the iPad Air is compatible with Apple's Magic Keyboard, both of which are accessories that help make the iPad Air a viable laptop replacement. That said, you don't have to buy those accessories to get a lot from the device, considering it offers excellent performance, a great display, an intuitive operating system, and more.
For those looking for the ultimate tablet (and possibly a laptop replacement), we recommend stepping up to the iPad Pro 2021. While it's not cheap, it's the best tablet we've ever tested. It offers a speedy processor, killer design, and can be a workhorse for all sorts of projects—especially if you add Apple's Magic Keyboard.
However, if you're looking for a tablet made just for kids, we'd suggest the all-new Amazon Fire HD 8 Kids Edition. Although we're still testing the newer model, we loved the previous version because it's easy to set up, simple to use, and comes with so many pre-installed apps and videos it would take some time for your child to grow tired of it.

Get the Apple iPad Air (2020) at Amazon Canada for $699.99
Best Media Streaming Device: Roku Streaming Stick+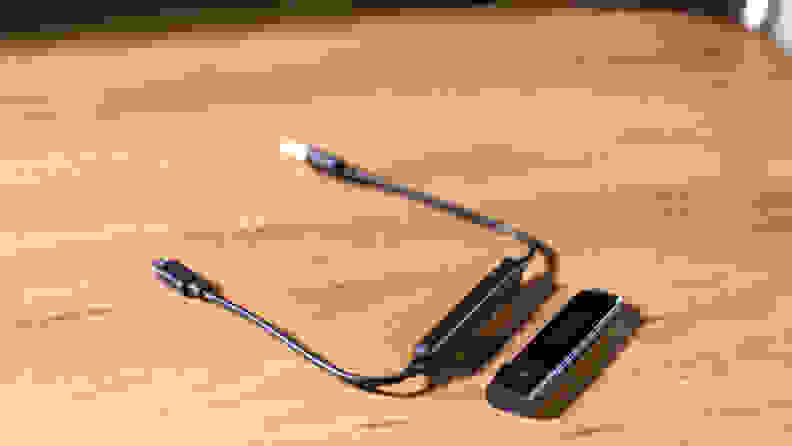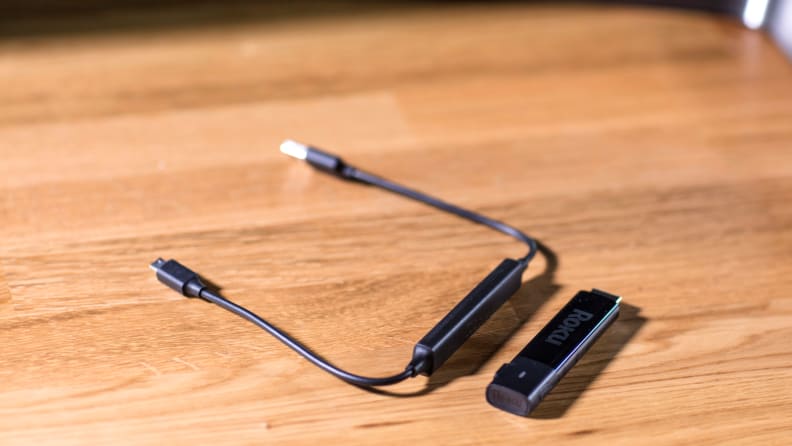 No dorm room would be complete without a way to watch every major streaming service. The Roku Ultra came out tops when our U.S. colleagues put the brands streaming players through their paces. The Ultra is not officially for sale in Canada, but fortunately, the Roku Streaming Stick+ is an excellent alternative.
In the past, streaming sticks have typically been lower-end offerings compared to the full-size streaming boxes, but the Roku Streaming Stick+ is a real exception. It offers 4K resolution and HDR support (though still no Dolby Vision) in a stick form factor and performed well in our tests.
Though it only works over WiFi, the Stick+ did just fine streaming 4K/HDR content. The antenna is built into the USB power cable; a design Roku claims offer improved reception.
The Streaming Stick+ remote control offers voice command and complete control over your TV's power and volume. The remote doesn't have a headphone jack, though you can still listen wirelessly with any Roku via your phone and the Roku app.

Get the Roku Streaming Stick+ at Amazon Canada for $68.98
Best Value Robot Vacuum: Eufy Robovac 11S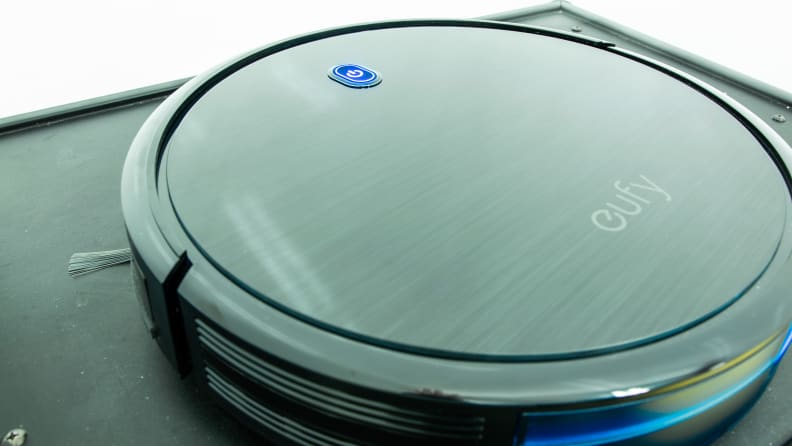 This robot vacuum has dual purposes for parents and students. If your son or daughter is going off to university this fall, help them keep their space clean with the Eufy Robovac 11S, our favourite robot vacuum for the money. The Robovac can also be a lifesaver for caregivers and parents who need help keeping their home tidy when the kids are home all day due to distance learning.
This robot vacuum is quiet enough to use during Zoom or Google Hangouts calls with classmates, and it picks up plenty of dirt to keep the home or dorm fresh and clean.

Get the Eufy Robovac 11S at Amazon Canada for $279.99
Best Portable Speaker Under $1000: Anker Soundcore 2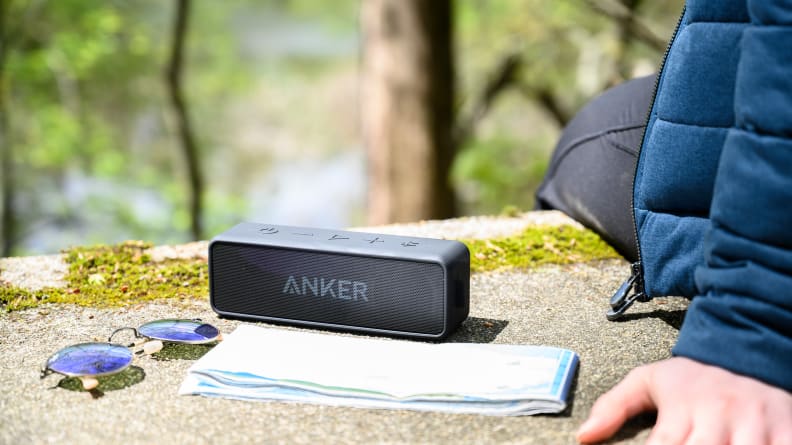 The Anker Soundcore 2 will easily be a favourite back-to-school tech item for any student. It's our favourite portable Bluetooth speaker as it offers solid sound, it's super portable, and it comes in a variety of colours. It features a sturdy rectangular design with big, easy-to-push buttons, a very tightly sealed set of inputs for USB charging and a 3.5mm input. Between the low price point and the wide array of colours, it's a clear value pick as far as portable speakers go.

Get the Anker Soundcore 2 at Amazon Canada for $69.99
Best Smartwatch: Apple Watch Series 6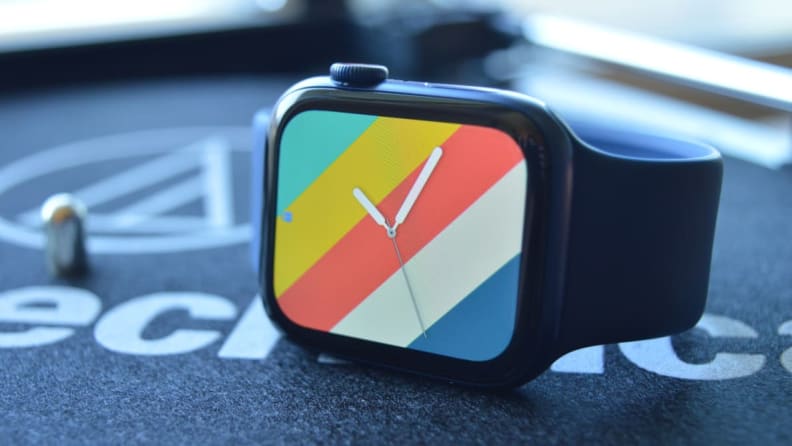 With a wide range of features, an understated design, and no major weaknesses, the Apple Watch Series 6 is the best smartwatch you can buy. All of that, plus a brilliant, intuitive interface, make it an excellent choice for students. A wide array of free apps can help students stay active, study, track sleep, handle phone calls and messages, order food, and more, all controlled by elegant and intuitive software.
The Apple Watch comes in two case sizes (40mm and 44mm) and many finishes and bands. Setup is a breeze, and the watch is a perfect partner for an iPhone. Since the Apple Watch Series 6 only pairs with iOS devices, we recommend Samsung's Galaxy Watch Active 2, for Android users. Similar to the Apple Watch Series 6, the Galaxy Watch Active 2 can play music, make calls, send messages, track fitness insights, and more. If you're looking for a cheaper Apple Watch, we recommend the more affordable Apple Watch SE.

Get the Apple Watch Series 6 at Amazon Canada for $528.99
The product experts at Reviewed have all your shopping needs covered. Visit Reviewed Canada for all the latest reviews, recommendations, buying guides, and coverage of all the best products available in Canada.
Prices were accurate at the time this article was published but may change over time.