Home & Garden
10 mistakes you're making when back-to-school shopping
Alleviate some of those first-day jitters and make sure your kids have exactly what they need.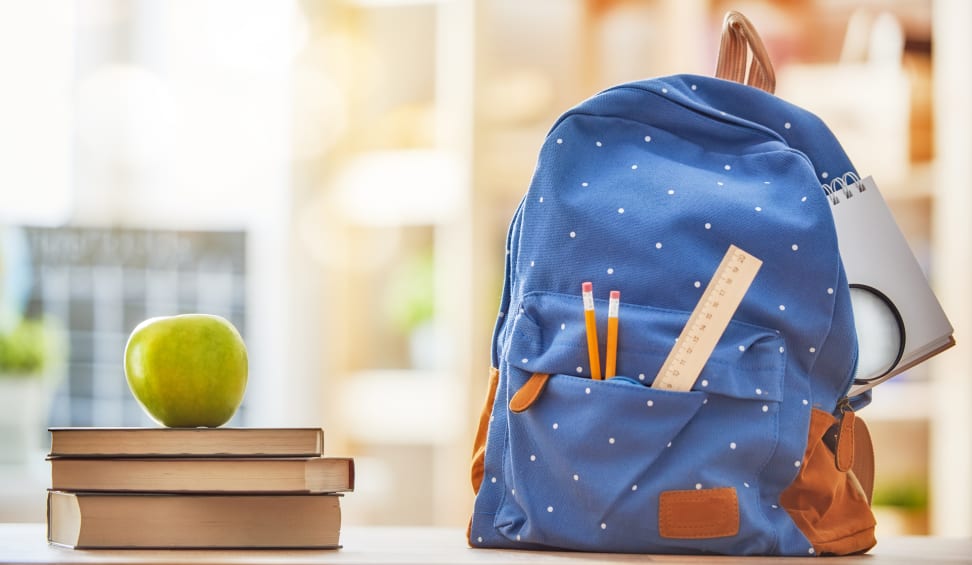 Credit: Choreograph / Getty Images
Back-to-school shopping can be a pain in the butt, especially on the side where you keep your wallet. With all the stress of trying to get everything done before the first bell rings, it's not always easy to get everything your kids need while also staying under budget and keeping your sanity.
So we took a look at 10 of the most common mistakes you might make when back-to=school shopping and how to avoid them for an easier transition from summer fun to the classroom.
1. Not setting budgets before you shop
Don't just set an overall budget for back-to-school shopping. If you wind up opting for a pricier laptop, you might not have enough room in your budget for notebooks or clothing. That can lead to overspending, cutting corners, or going without things your kids need in the classroom.
Instead, break it down by category (tech, clothing, school supplies, etc.). This way, you have guidelines to stick to for every shopping trip and you're more likely to stick to them and spend less.
2. Buying things you already have
There's a pretty good chance you've already got at least a few of the supplies you were planning to buy again. Before you go shopping, get every school supply you can find in one place and figure out what can be used again this year. Whatever can't be reused, either toss, donate, or store (if it's something memorable). Then you can go back to your list and hopefully check off a few items.
Do the same thing with clothing. What still fits from last year? What's worn out or too small or so out of fashion your child would freak out if you made them wear it again?
3. Not researching before you shop
In addition to setting a budget, spend some time on retailer websites, even if you plan to shop in-store. You don't need to go into extreme-couponing mode, but getting an idea of what's on sale and when the sales are happening. And even just seeing the average prices for the things you need to buy will help you plan your budget.
And don't forget to look for coupons and retailer reward programs that can help you save even more. Google searches are great for finding in-store coupons you can screenshot or print out. And services like RetailMeNot and Honey can help you find coupon codes if you're shopping online.
4. Prioritizing price over quality
You probably think this is an obvious one, but it's easy to forget when you're staring at a bin of $1 notebooks but your cart is loaded with $4 notebooks. Sure, you'd save 75% now, but if you look closer, you'll find that the cheaper notebooks aren't college-lined, have fewer pages, and are made with low-quality paper that bleeds if you use anything other than ballpoints and can't handle pencil erasers.
For bigger-ticket items like tech gadgets and backpacks, do a little research on the best options. When we test products, we always aim to recommend a "Best Value" pick so you can save money without sacrificing quality. Here are some of the products we've tested that might be on your list this year:
5. Prioritizing brand names over quality
Having the latest MacBook or a new pair of Beats headphones might seem like the most important thing in the world to your kid. But the high price tag that comes with these trendy items can be problematic. Plus, a lot of the time, you're paying more for the label than for quality.
There are almost always alternative options that work just as well (or better) and cost much less. Just take a look at our list of the best laptops for students! There are lots of affordable options that are perfect for the average student, though prices do go up when you need specific features.
6. Buying more than you actually need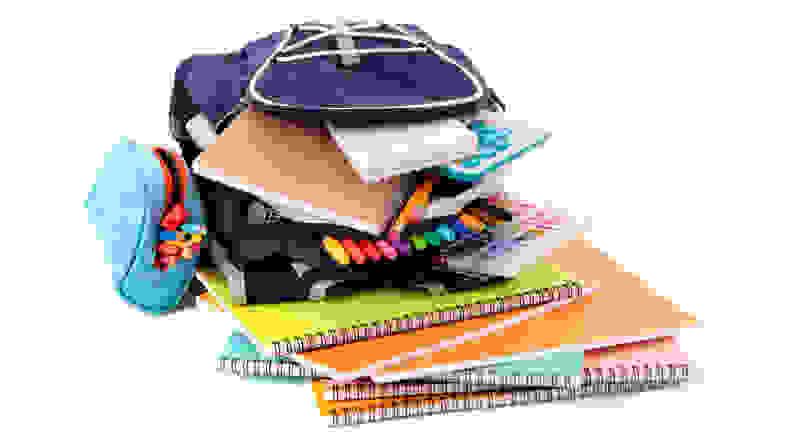 Your kid doesn't need 30 notebooks, 500 pens, eight bottles of glue, and a full fall wardrobe for their first day. While bulk buying can save you money overall, think about what your kids will really need in the first few weeks. If there's anything you can put off until after everyone's gotten back into the swing of things.
If you get separate lists for different teachers/classes, compare them and look for things you don't need to buy twice. This can take some pressure off you (and your wallet) if your list is a little shorter.
7. Getting everything in one place
Heading down to Target and buying everything you need in a single trip sounds great. A few hours and you can be done with it all. But, if you're trying to stick to a budget, this approach isn't ideal. Different stores have different sales and discounts, and taking the time to visit a few spots can result in serious savings if you're smart about how you shop.
However, this can come down to personal preference, budgets, and schedules. The hassle of finding time to make multiple trips might vastly outweigh the savings you could get. You can always buy some (or all) of your items online, which makes it much easier to bargain shop and compare prices too!
8. Not involving your kids enough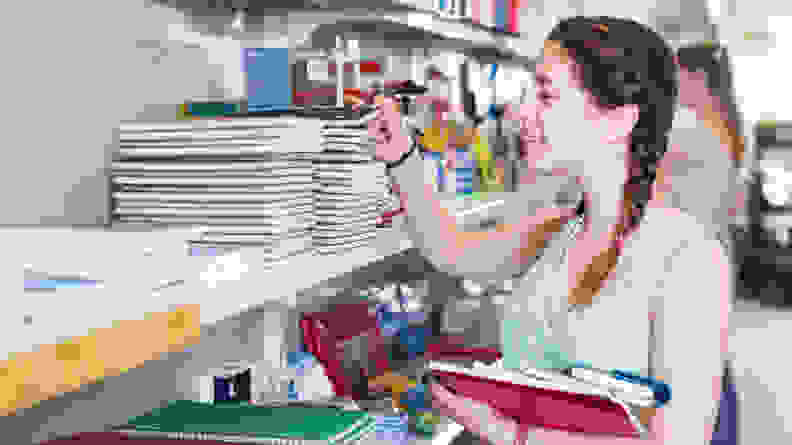 Nine times out of 10, it's easier to just go out and do all the shopping yourself than it is to bring your kids along, whether they want to help or not. But letting them tag along can be good for everyone. Growing up, I absolutely loved the weeks leading up to the first day of school. Picking out new folders and pencils and pencil cases got me so excited and I don't think I ever dreaded the end of summer because of it.
Even if your kids aren't super nerds like me, keeping them involved in back-to-school shopping can help them transition back to learning mode. Let them choose their own clothes or pick out which colors/patterns they want for their supplies. It also prevents tantrums and arguments sparked by the wrong superhero folder. Just don't give them too much freedom (see below).
9. Letting your kids buy whatever they want
As mentioned above, it's good to let your kids help out, but letting them make all the decisions can lead to problems. They might want only the most expensive stuff. More likely, they will deviate from the list and beg you to buy things they don't need. This can lead to overspending or disappointment.
10. Waiting until the last minute to shop
Procrastination. We all deal with it, and it's never ideal. But when it comes to buying your kids' back-to-school supplies, procrastinating can be a serious detriment. Toward the end of the back-to-school sale window, the go-getters have cleared the shelves of the best stuff, leaving you to pick from the dregs of leftover and unwanted items.
Waiting until the last minute gives you far less control over what you're buying, and you're faced with either paying extra to get the higher-end stuff or sacrificing quality to save money. It's best to keep an eye on sales and shop them as early as you can.
Bonus mistake: Shopping without another parent
Whether you've got friends or family members with similarly aged kids or you want to team up with your kid's friend's parents, this can be a great way to get extra discounts. If you, or your new shopping buddy, has a membership to a bulk store like Costco or Sam's Club, you might be able to find better prices by buying things together.
For example, you should check out non-perishable foods for packing school lunches. Sure, you could make a bulk supply of one snack last longer without sharing it. But if you and your shopping partner go in on 2-3 different snacks, your kids won't complain about getting the same thing every day and you'll be spending roughly the same amount.