Home & Garden
16 things that will make the transition to summer easier
These items can help you get ready for the warm weather.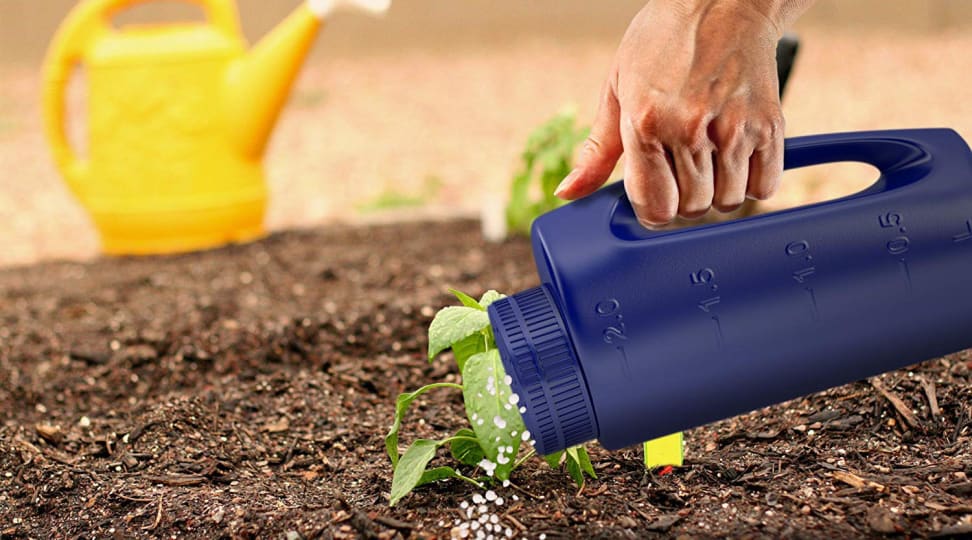 Credit: Reviewed / Amazon
Spring has finally arrived, but it still may take some time to freshen up your space after being cooped up all winter long. Sure, you can pop open a few windows and call it a day, but your home will benefit with a bit of extra TLC as the seasons change. Since you likely winterized your home before the first snowflakes fell (or at least changed out your daily wardrobe), there are a few things that you'll have to put back into place to make sure your home and lawn are ready for all the goodness of spring. It's also an excellent idea to get busy now, instead of when temperatures hit their peak, because then you'll really not be in the mood.
Transitioning from winter to spring will freshen up your home and brighten the atmosphere. Here are a few suggestions, from getting your outdoor space ready for a big barbecue to livening up your indoor space and finally chasing away those last, lingering dust bunnies and bringing in some more sunshine into your abode.
1. Gardening tools
Whether you're going to go all out with a big vegetable garden, or like showcasing annuals in attractive containers, it's time to plan your outdoor plant setup. Pick hostas for shady areas (since they're perennials, they'll come back every year), and take advantage of any areas that get a lot of sun for growing tomatoes. A set of gardening tools will come in handy no matter what you plant, and we love this eight-piece set of tools that comes with its own storage organizer. Reviewers overwhelmingly give this set 5 stars for its great quality, low price point, and variety of tools that are included in the set.
Get the Scuddles Garden Tools Set for $26.99
2. Under-bed storage containers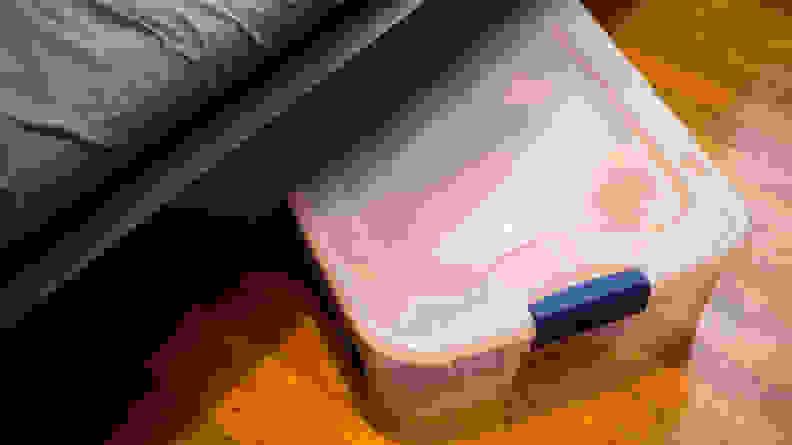 When the temps drop, the contents of closets and drawers tend to change. Once winter is over, though, you'll need to find somewhere to store all those long-sleeved shirts and pants as you begin to anticipate warmer weather. We tested to find the best under-bed storage bins and found the Sterilite Ultra Storage Box with Wheels is spacious enough for the task and super easy to use.
Get the Sterilite Ultra Storage Box with Wheels for $81.32
3. This over-the-door shoe organizer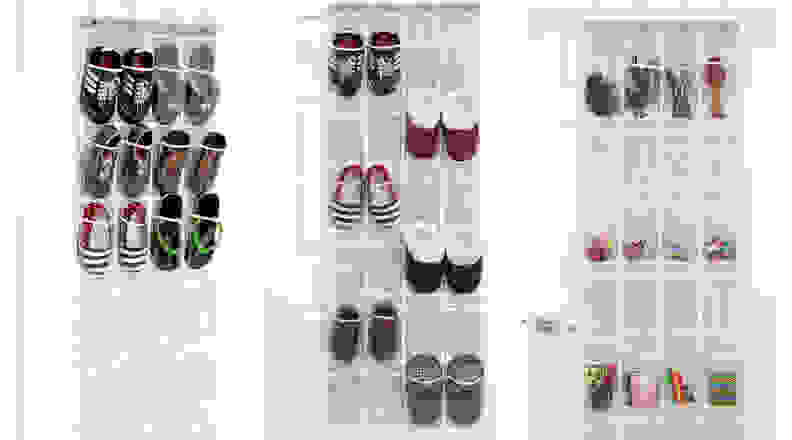 It's time to put away those mittens, hats, and earmuffs. For easy organization, try using an over-the-door hanging shoe organizer, like this one from SimpleHouseware, which gets excellent reviews. Customers say they love the clear pockets because it makes the contents easy to identify. Ideally, you'll have room to put one of these on the inside of a closet door and won't have to worry about it until next fall.
Get the SimpleHouseware Crystal Clear Over The Door Hanging Shoe Organizer for $7.97
4. A quality garden hose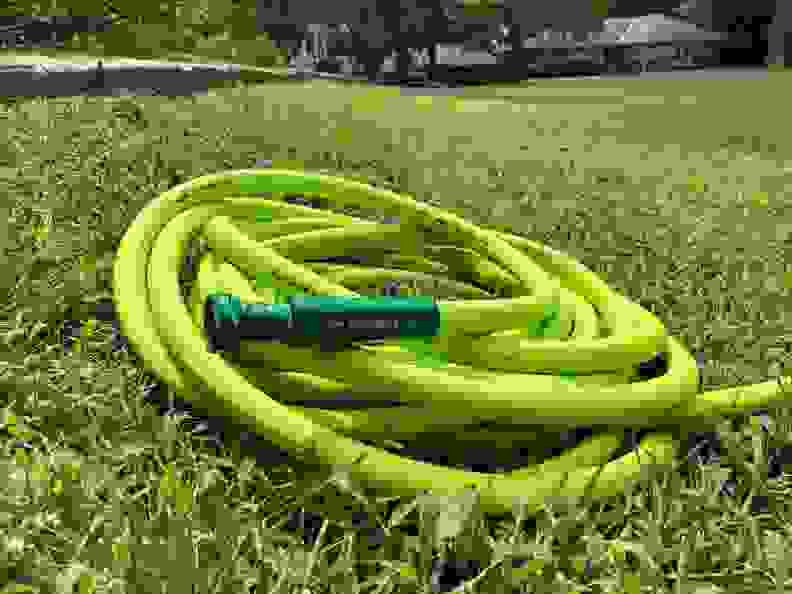 Once the temperature is above freezing on a regular basis, go ahead and attach the garden hoses you likely removed last winter. If you have an outdoor valve and are in need of a new hose, don't worry—we tested garden hoses and found that the Flexzilla Garden Hose came out on top in terms of durability and lightweight construction.
Get the Flexzilla Garden Hose for $34.68
5. New grill gear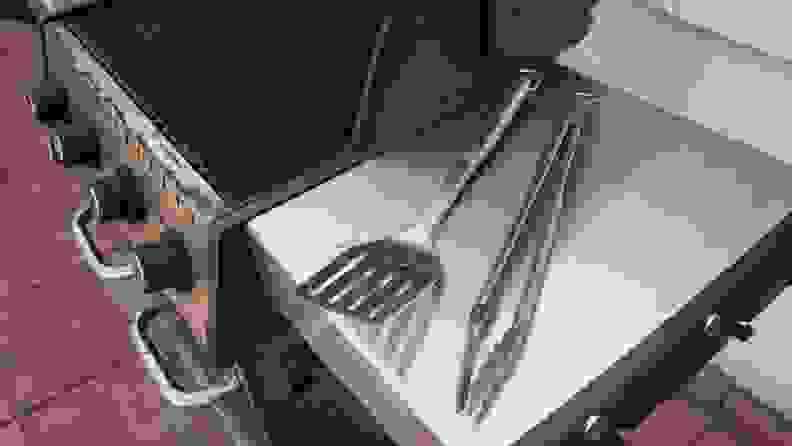 There's nothing quite like cooking outdoors on a warm spring or summer day, is there? But before you fire up your grill for the first time, take a few minutes and make sure it's ready to go. Clean all cooking surfaces, and, if you have a gas grill, make sure the tanks and their connectors are in good condition. Once you're ready to cook, make sure you have the best tools, like some top-notch grill tongs. After testing, we found the OXO Good Grips 16-inch Grilling Tongs are the best to have at your side during any barbecue because it has a non-slip grip and perfectly scalloped edges which work really well no matter what we tried to flip with it.
Get the OXO Good Grips 16-inch Grilling Tongs for $14.99
6. Good paper towels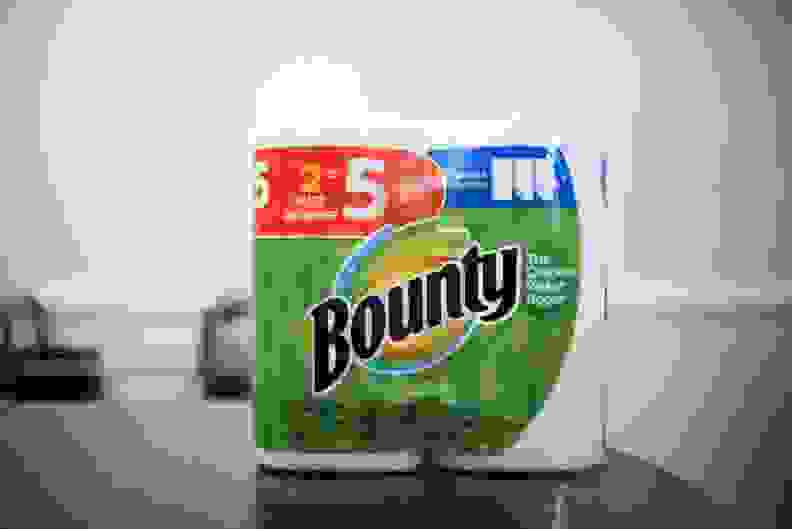 It's time to bring your outdoor chairs and tables out of hiding. Or, more likely, if they're already outside, they could probably use a thorough cleaning. We searched for the best paper towels and found that the Bounty Select-A-Size 2-Ply paper towels were effective and a fantastic value. Grab some and get to work.
Get the Bounty Select-A-Size Paper Towels for $16.69
7. Fertilizer spreader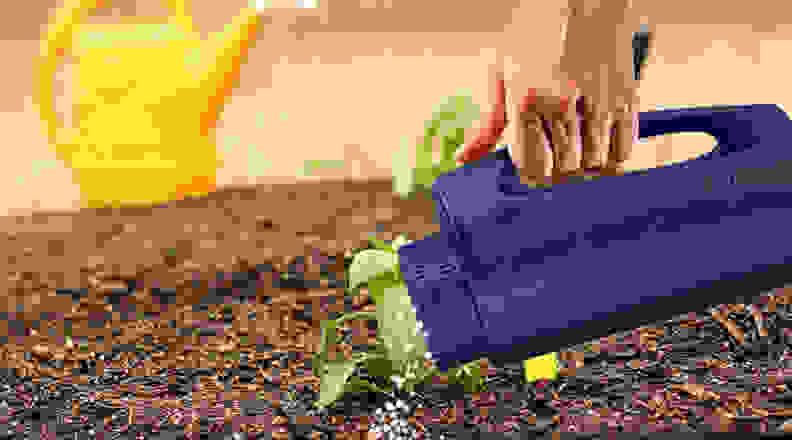 If you're planning some outdoor planting this year, get the space ready now. Check with your local garden center to find out the best fertilizer for your soil and plants, and grab a good spreader, which will really come in handy when the time comes to put it down. This simple handheld spreader is inexpensive and gets great ratings from owners, who love its simple design and ease of use—as well as its low price tag.
Get the Ezi-Spreader Handheld with Adjustable Hole Size for $11.97
8. Rake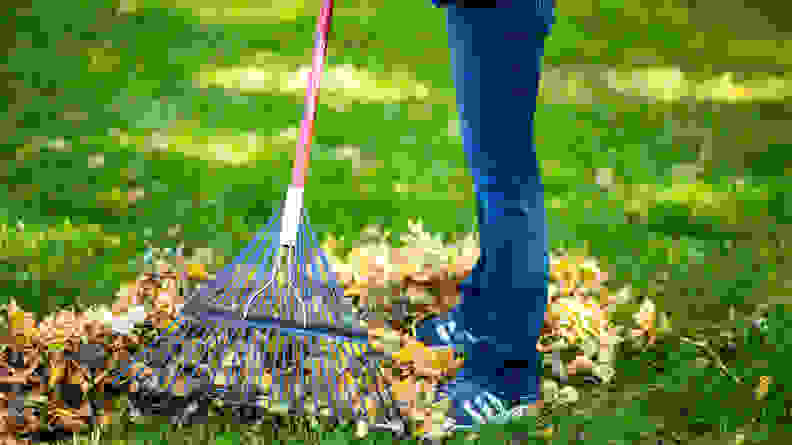 If you didn't remove all the leaves from your lawn before the snow fell, or you currently have a number branches in your yard, add removal to your to-do list as soon as possible. Removing debris will allow your lawn to see the sun again, and you won't have to worry about running into sticks when you mow for the first time. You'll need a good rake, and thankfully we've found the best rake out there—we found the Truper Tru Tough 24" Leaf Rake works really well despite its light weight.
Get the Truper Tru Tough 24-Inch Leaf Rake for $10.99
9. Window cleaner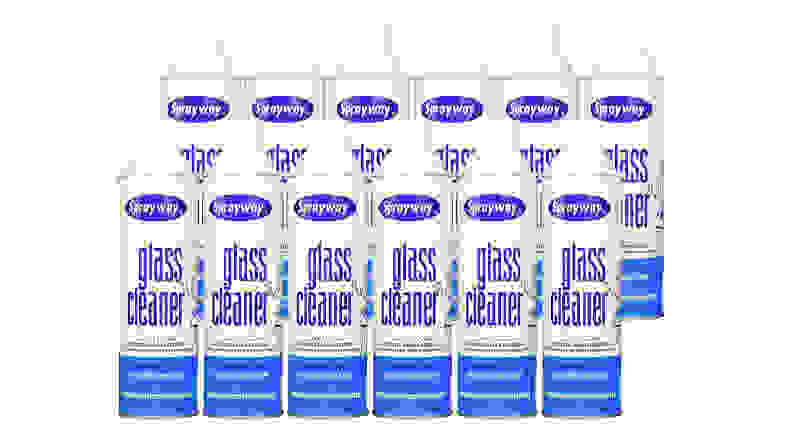 People often hang heavier curtains in the fall and winter to help keep cold air from creeping in. When spring arrives, though, it's time to put the heavy window treatments away and bring out fresh curtains in lighter fabrics and colors. Also, give the panes themselves a good clean. A quality glass cleaner like SprayWay will certainly help you attain this goal. It has over 500 streak-free positive reviews, with many reviewers noting they've used this cleaner for years and will never switch to another brand.
Get the SprayWay Glass Cleaner (12-Pack) for $33.43
10. Smoke and carbon monoxide detector
Get into the habit of checking all of your smoke and carbon monoxide detectors monthly, and change out the batteries twice a year. But in case you forgot (or haven't done it for a while), make sure everything is working properly in the detector department during your spring cleaning spree. If you find your detector needs replaced, choose your new one from our list of the best smoke and carbon monoxide detectors, with Nest Protect coming out on top. We found that it's simple to set up and just as easy to use on both iPhones and Android products, and we liked that it notifies the user whether it's just a little bit of smoke or a true emergency.
Get the Nest Protect for $118.99
11. Plants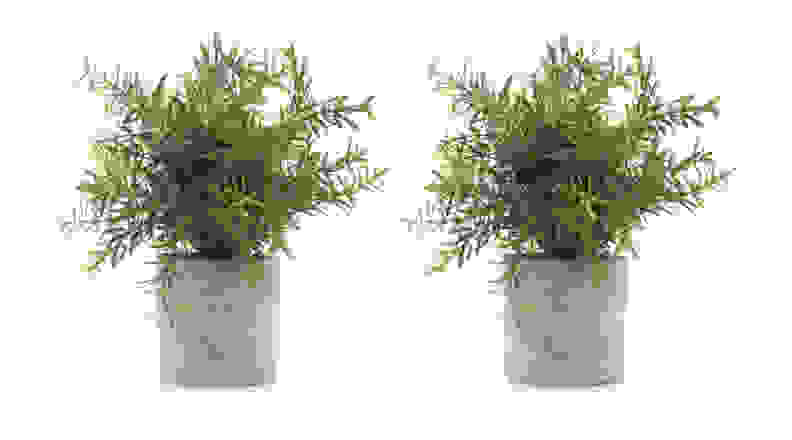 Once your local flora starts blooming, don't hesitate to bring a little bit of it inside. Check what's growing in your own garden, pick up a bouquet at a local shop, or, if you have allergies, consider fake plants or greenery instead. There are tons of fake plants available online, but if you're looking for something small, reviewers just love these mini potted plants. They note the plants are realistic and have fantastic color, and many reviewers shared that they have gone back to buy even more since they liked their first one so well.
Get the Velener Mini Potted Plastic Fake Green Plant for $12.99
12. Springtime décor
In addition to adding some greenery indoors, now is the time to switch up any lingering winter décor—or add some springy bits that will help your indoor space welcome spring. Consider a new floral wreath for the front door or spring-inspired throw pillows (we love these pillow covers from Anickal, and so do reviewers, who really liked the durable feel of the covers). It doesn't take much to add a bit of brightness to welcome more sunshine.
Get the Anickal Spring Decorations Set of 4 Decorative Pillow Covers for $16.99
13. Pressure washer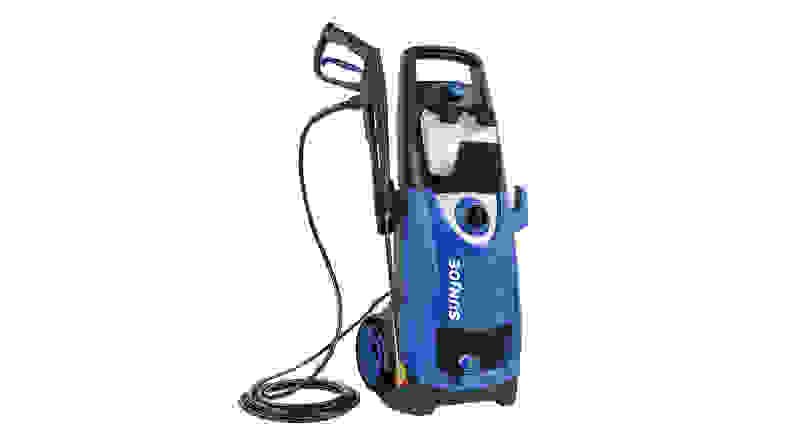 You've already raked the leaves, removed branches, and cleaned up your lawn furniture. Now, it's time to get your deck or patio into ship shape. You can rent a pressure washer, or buy one to keep on hand for all your cleanup needs. We like this Sun Joe Electric Pressure Washer, which comes highly recommended by users, who note its ease of use and how much more powerful it is than expected.
Sun Joe Electric Pressure Washer for $139
14. Cleaning sponges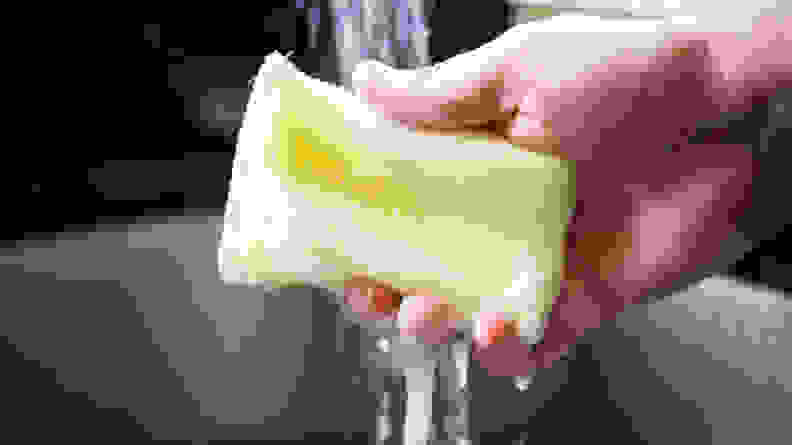 Now that there is more sunshine each day, you may be a little more aware of some parts of your home that need a little extra cleaning. Make a plan of attack and do a little bit at a time so you don't get overwhelmed. We found that the Scotch-Brite Dobie All Purpose Pads are the best kitchen sponges on the market right now, as they performed the best without scratching what they were cleaning.
Get these Scotch-Brite Dobie All Purpose Pads for $6.35
15. Plant containers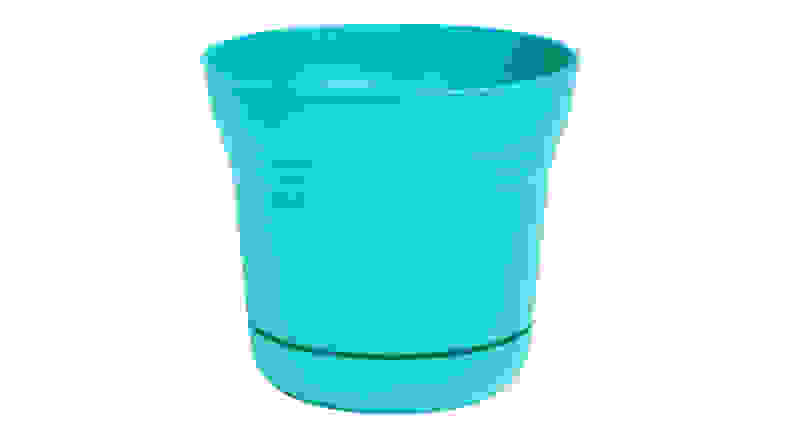 It's also a good idea to select plants that attract pollinators, such as bees, hummingbirds, and butterflies. Asters, bee balm, blazing star, milkweed, coreopsis, and coneflowers are good perennial plants for pollinators. Cosmos, heliotrope, nasturtium, salvia, and zinnia are terrific annuals that do the same. For your annuals, grab a few durable planters with drainage holes and saucers, such as these flower pots from Bloem. While just about any old flower pot will do, reviewers note these planters are lightweight and durable, and they also love the bright colors.
Get the Bloem Saturn Planter for $9.56
16. Stackable refrigerator bins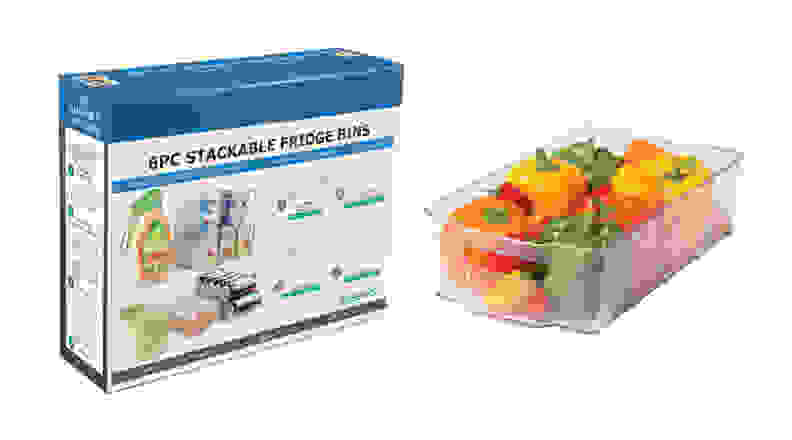 Finally, turn your attention to your refrigerator. You probably discard leftovers after several days, but chances are, your fridge needs a deep clean and some reorganization. Instead of simply clearing out old food as you thoroughly clean and tossing back in all your good food items, make your fridge an organized haven for your food, drinks, and condiments with stackable refrigerator bins. Reviewers on Amazon love this six-piece set from Greenco, noting how they help maximize space inside and are made of quality, durable materials.
Get the Greenco GRC0250 6 Piece Refrigerator and Freezer Stackable Storage Organizer Bins for $28.99
More articles you may like: