For some, spending thousands of dollars on a range just doesn't make any sense. If you aren't a professional chef, you probably don't need any of the fancy features that lift prices to eye-watering levels. You just want an appliance that can reliably get dinner on the table. Luckily, there are plenty of ranges that fit the bill.
What should you expect at this price point? Answer: freestanding gas and electric ranges with decent-to-very-good cooking and baking performance. You won't find any pricey finishes or induction cooktops in this price bracket, but don't worry, you can still get a great-looking (and great-performing) range, even when you're operating on a budget. Our current favorite is the Samsung NX58H5600SS (available at Home Depot for $799.00) because of its fast preheat and sleek looks, but if that doesn't suit your needs, we have plenty of other picks; read on to find out more.
Updated February 19, 2019
Advertisement - Continue Reading Below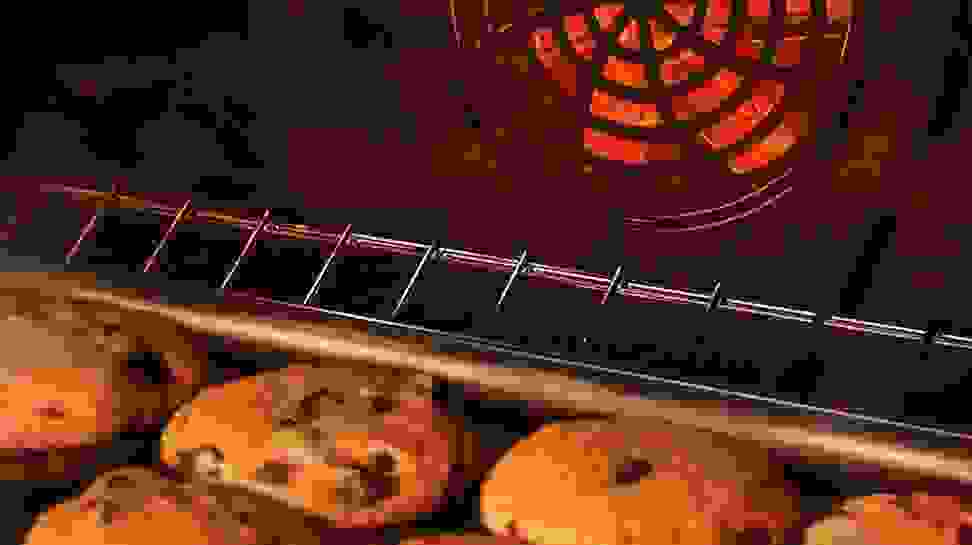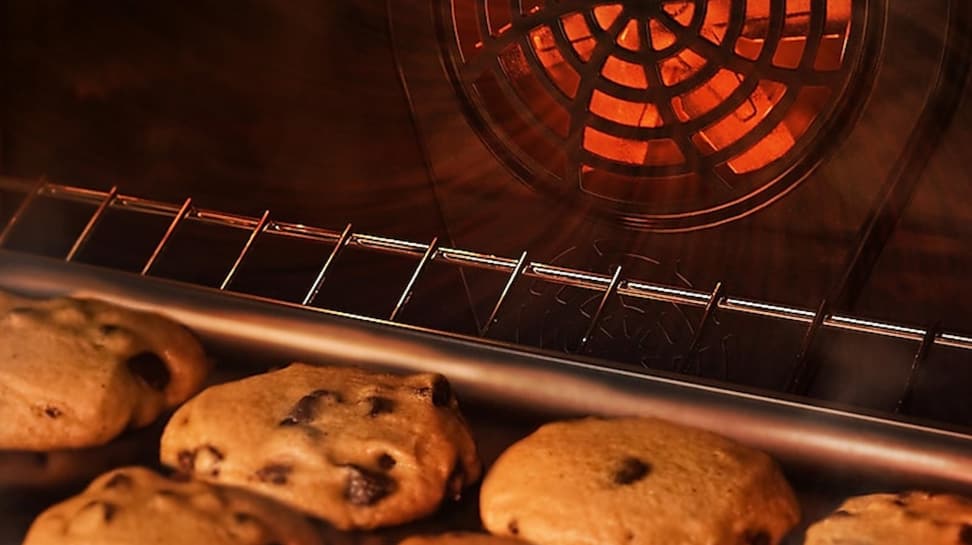 How We Test
We rigorously assess ranges, ovens, and cooktops by two major metrics: performance and features.
Performance
Because cooking appliances are versatile products that can help you to prepare your food in a number of ways, we have multiple tests that that help us to determine how well-rounded any given range, cooktop, or oven is when it comes to getting dinner (or dessert) on the table.


• Cookies/cakes — How even is the heating in the oven when it comes to baking? This is our favorite part of oven testing. We bake a roll of pre-made sugar cookies and two white cakes in the oven so that we can give our readers who love to bake an idea of how evenly the oven can bake food, both within a single rack and between the upper and lower rack of the oven.
• Maximum/minimum temperature — What is the maximum and minimum temperature of each cooktop burner? Cooktop burners need to be relatively flexible, temperature-wise; the best burners can both provide a nice sear (high temperature) on a steak and gently simmer (low temperature) a pasta sauce.


• Pork — How even is the heating in the oven when it comes to cooking? Never fear, cooking aficionados, we do the same kind of testing that we do on cookies and cakes for a pork loin. After the internal temperature of the pork has reached 160°F (the minimum safe temperature for consuming certain types of meat), we cut into the pork to make sure that the inside of the pork loin is evenly and completely cooked.
• Cornbread — How even is the heating on the most powerful cooktop burner? By measuring the temperatures across a cast iron pot full of cornbread mix, we can determine how evenly the heat is applied across the most powerful burner. Burner evenness is important because it means that you don't have to worry about hot spots in a burner that may overcook one pancake while the others are still puddles of batter.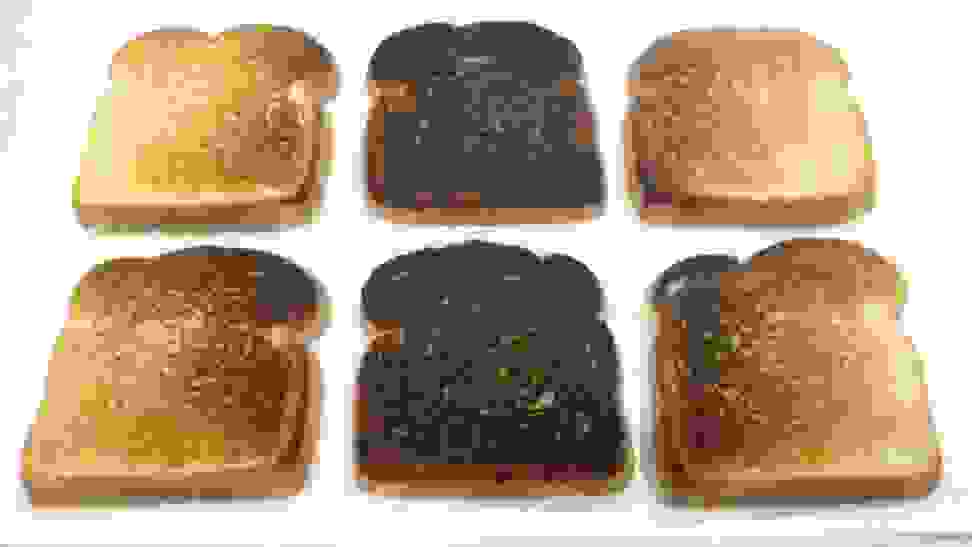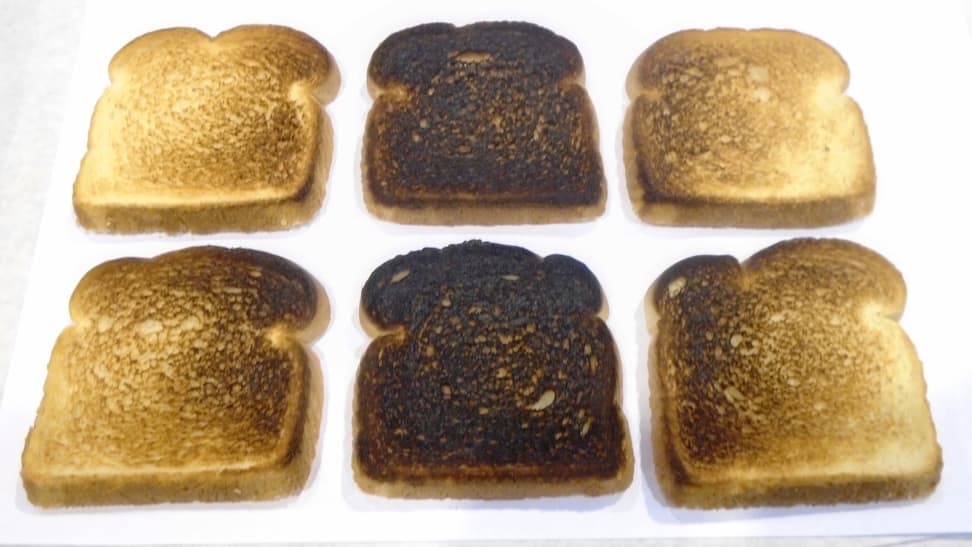 • Toast — How even is the heating in the broiler? By toasting six slices of white bread on a broiler pan for a certain amount of time, we can assess how even the heat distribution is across the broiler. This test helps us to identify any hot or cold spots in the broiler that may overcook or undercook your food.
• Water boil — How long does it take for the cooktop's burners to bring a pot of water to a boil? We put appropriately-sized pots of water on every cooktop burner and see how fast each burner heats up the water in the pot to a gentle boil. Cooktops are rewarded for having more fast, hot burners.
Features
While little things like interior oven lighting and cooktop knobs/buttons might not affect your meal's edibility, it definitely affects your overall cooking experience. We look at the features in both the cooktop (knobs/dials, temperature adjustability, cleaning, etc) and the oven (interior lighting, door close, specialty racks, multi-stage cooking, etc), and try to identify any features that would really enhance or complicate the food preparation process. We love ranges that have features that are especially useful, or that solve common cooking problems.
Overall
A range's primary purpose is to help you prepare your food in a safe and timely manner; as such, the results of the performance tests are given the most weight when it comes time to decide whether we should recommend a particular range or not. For example, a range may have a beautiful finish and lots of neat accessories, but if it can't cook a pork loin evenly, or if the cake bottoms are burned while the cake tops are still undercooked, we will not recommend that product to our readers. Features and usability are definitely incorporated into a product's final score (as mentioned above), but the performance testing is what really makes or breaks a range, in our opinion.
---
Other Ranges Under $800 We Tested
Related Articles
Advertisement - Continue Reading Below