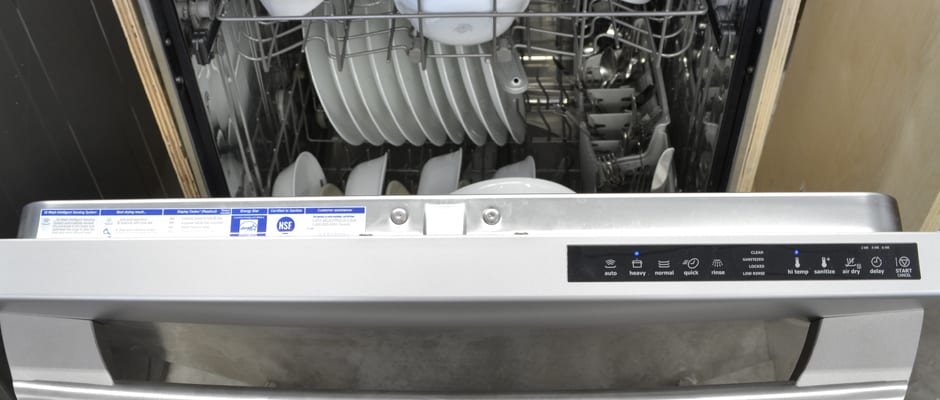 Credit:
What to Look For
If you've got a big family, a good dishwasher is a necessity! You'll probably get stuck with lots of loads of dishes, so make sure to choose one that's reliable in addition to sizable.
Bigger is Better Not all 24-inch dishwashers are created equal. Some hold more place settings than others, so choose accordingly.
Seamless Loading The more dishes you wash, the more you'll appreciate a dishwasher that's easy to load and unload. If youngsters are helping you put away dishes, it's even more important. Some units offer convertible racks that fold down for cleaning baking pans, and fold up for holding dinner plates.
Quick & Quiet If you've ever waited for that particular dish or pan to finish washing, you'll appreciate a dishwasher with a quick cycle time. As for speed, half-cycles can execute a quick wash of only a few items.
Clean Plate Club Got messy eaters? Choose a dishwasher that does a good job cleaning caked-on food from plates.
Finally, if you're washing up messes so often you feel like a professional dishwasher, consider a second appliance or a separate dish drawer. This means you'll be able to run two washes at once, or a quick wash after dinner.