Smart Home
The Best Smart Plugs
These are the best smart plugs you should buy.
Credit: Reviewed / Ben Keough
Smart home tech is changing the way we live. Our ACs are controlled by smart thermostats and our light fixtures are stocked with smart bulbs. While many new appliances are smart by default, older devices in your home probably can't be controlled with your phone. That's where smart plugs (or smart outlets) like the best smart plug, the Currant Smart Outlet (available at Amazon), come in. With the right smart plug, you can turn a standard floor lamp into a smart light with very little effort.
These compact devices plug into traditional wall sockets, upgrading them to smart home devices with remote control, scheduling, and power usage monitoring via smartphone apps. And if you're already on the smart home bandwagon, you can even integrate them into your Apple HomeKit, Google Assistant, Amazon Alexa, or Nest–driven ecosystem.
These are the best smart plugs we tested ranked, in order:
Currant Smart Outlet
Eufy Smart Plug Mini
iClever Mini
Merkury Innovations Smart Plug
Teckin Mini Smart Socket
Etekcity Voltson WiFi Smart Plug Mini
Gosund Mini
Kasa Smart WiFi Plug Mini by TP-Link
Kasa Smart WiFi Plug w/ Energy Monitoring by TP-Link
Amazon Smart Plug
Leviton Smart WiFi Mini Plug-In Outlet
iHome Control iSP8
iHome Control iSP6
Geeni Switch + Charge Smart WiFi Plug
Geeni Spot Smart WiFi Plug
Belkin Wemo Insight Smart Plug with Energy Monitoring
Elgato Eve Energy
Belkin Wemo Mini Smart Plug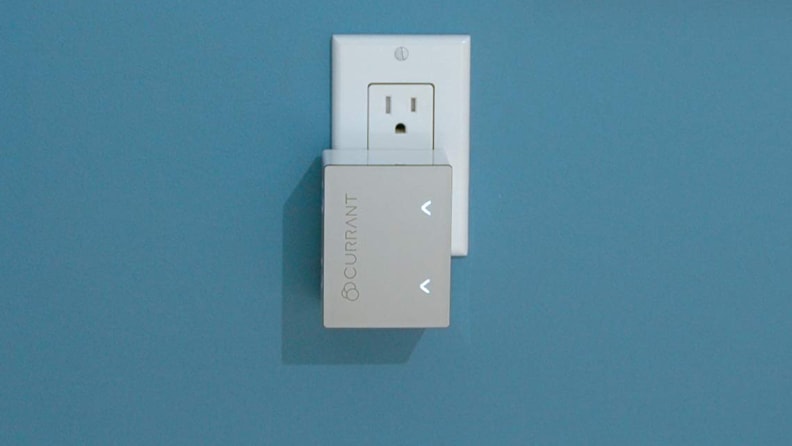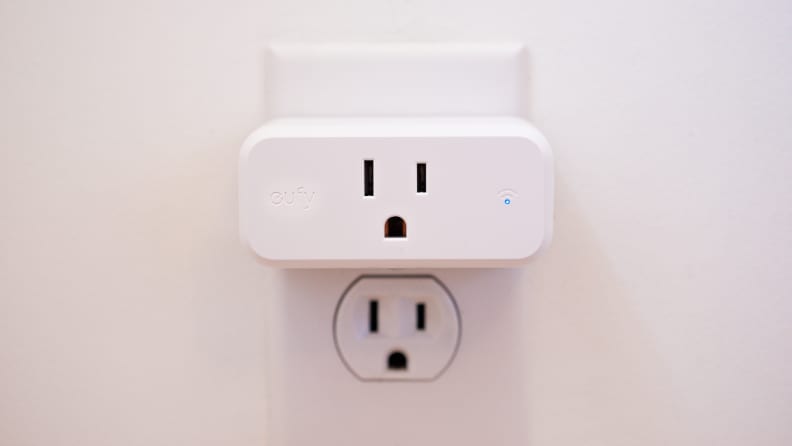 How We Tested
The Tester
I'm Monica Beyer and I've been writing about tech for over a decade. I'm an Amazon Alexa user and lived with (and extensively used) these smart plugs for a couple of months to get a full feel for how they'd be used in a typical smart home—and how well they worked.
The Tests
Since we originally published this guide in 2016, many new smart plugs have come on the market. Browse the smart home section at Amazon and you'll find a cornucopia of plugs from no-name brands, many of which feature identical specs and near-identical looks, and most originating in China.
To update this guide (for a third time), we started by checking in on the models we tested last time. We scrapped the ones that are no longer available and called in for testing both our original picks and models we had issues with, to see if they've improved in the interim. We then searched for new plugs with positive user and professional reviews, cross-checked their FakeSpot ratings, and bought the most promising of them for testing. Over these three rounds of testing, we've tested 25 plugs.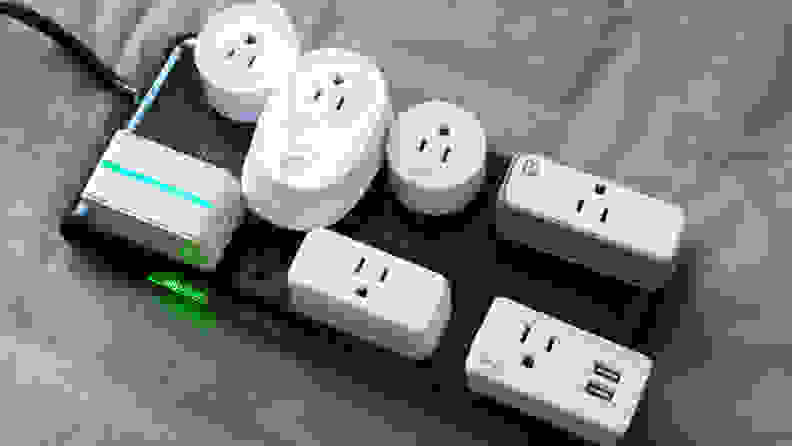 We set up each plug using both Android and iOS, taking note of any difficulties in the installation process. Once up and running, we put the plugs through their paces, testing their apps, smart home integrations, reliability, range, and responsiveness. We tested each plug over a WiFi network as well as using a remote data connection. Where available, we checked to see if their energy consumption results were in line with the pack. We also noted any differences between features on Android and iOS, since we think everyone should enjoy the same perks. We also judged each plug on its looks and ergonomics since, let's face it, you're probably going to be looking at and interacting with these things for a long time to come.
What You Should Know About Smart Plugs
Compatibility
Whether you use Alexa, Google Assistant, or Siri, it's important to make sure the smart plug you choose works with your preferred smart assistant. It may seem obvious, but not all smart plugs play nice with certain voice assistants.
Many smart plugs work with both Alexa and Google Assistant, but that's not always the case with Apple's Siri. The iHome iSP8 smart plug was one of the few plugs we tested that works with Apple HomeKit. To avoid any surprises or headaches, look for a smart plug that's compatible with the smart assistant you use the most. Compatibility information can be found on the product's page or on the exterior of the product's packaging.
Energy monitoring
Yes, smart plugs can do more than give you remote and voice control for your not-so-smart devices—they can monitor how much energy your connected devices are using. These details can be found in the smart plug's companion app and will tell you how many kilowatts the smart plug is using each hour, day, month or year.
While energy-monitoring isn't a make or break feature and it won't impact your ability to use a smart plug, it can help give you a clearer picture of how much energy your connected devices are using and help you identify areas to reduce your energy consumption, which, in turn, may save you money on your monthly electric bill.
Not all smart plugs come with energy monitoring though, like our best value pick, the Eufy Smart Plug Mini. However, many other smart plugs do. If you are looking for a smart plug to help you keep tabs on your energy usage, then make sure to buy the best smart plug, the Currant Smart Outlet.
Design
Smart plugs come in all shapes and sizes. Before you buy a smart plug, consider where you want to put it. For example, the Kasa Smart WiFi Plug with Energy Monitoring we tested is fairly bulky and large. The oval-shaped design of this smart plug means that it blocks off the top outlet if plugged into the bottom outlet. This smart plug may work just fine if you only need to access one plug and not the entire electrical outlet. It's also very noticeable if your outlet is visible, so opting for a smaller plug may work better if you want a less intrusive smart plug.
However, a smaller plug, like the Kasa Smart WiFi Plug Mini by TP-Link, won't block the second outlet on a wall panel, no matter where you plug it in. The slender, rectangular plug is a great option to place behind furniture or use in tight spaces like a lamp plugged in behind a couch.
---
Other Smart Plugs We Tested
More Articles You Might Enjoy
Up next
Get Reviewed email alerts.
Sign up for our newsletter to get real advice from real experts.